(translated from the original post on August 18, 2020)

The GR lens offers high optical performance that resolves from the center to every corner of the image. Since there is little distortion, straight lines are drawn straight as they are.

It is fun to take snapshots by taking advantage of it and paying attention to the "lines" you see while walking around the city.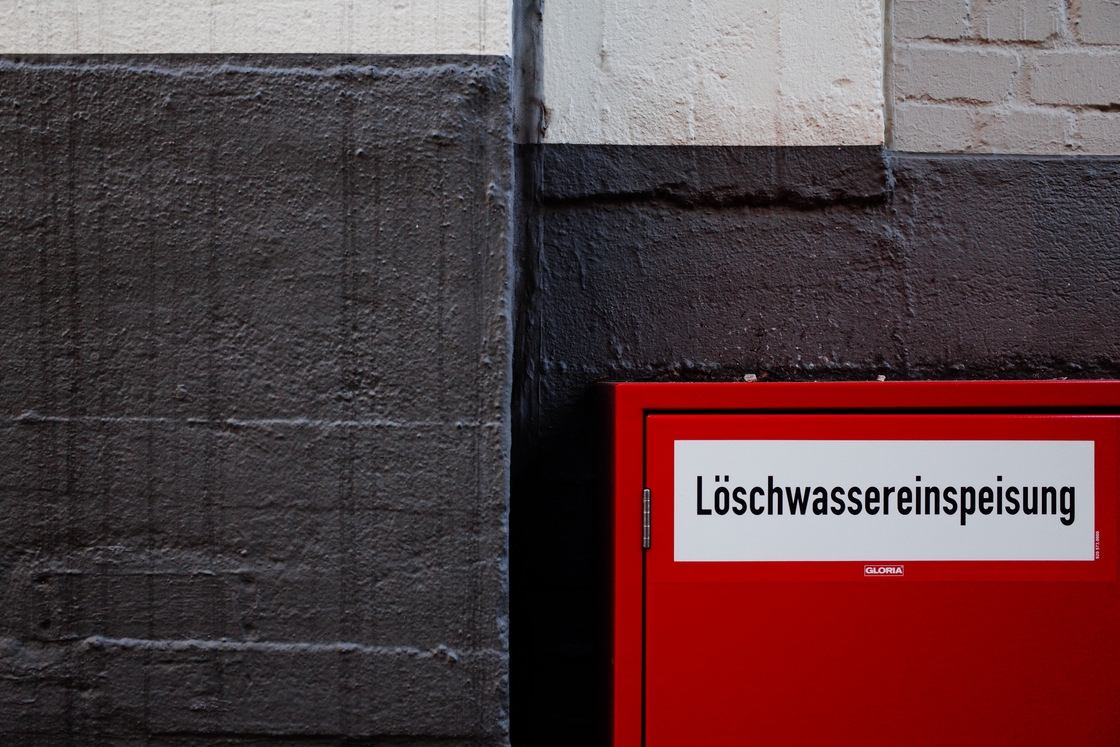 GR II, M mode, 1 / 125s, F3.5, ISO400
A sight that caught my eye while walking around Cologne. How many vertical and horizontal lines are there? The red that shines against the monotone background of the wall is the fire hose case. The word "Löschwassereinspeisung" is very long, by the way.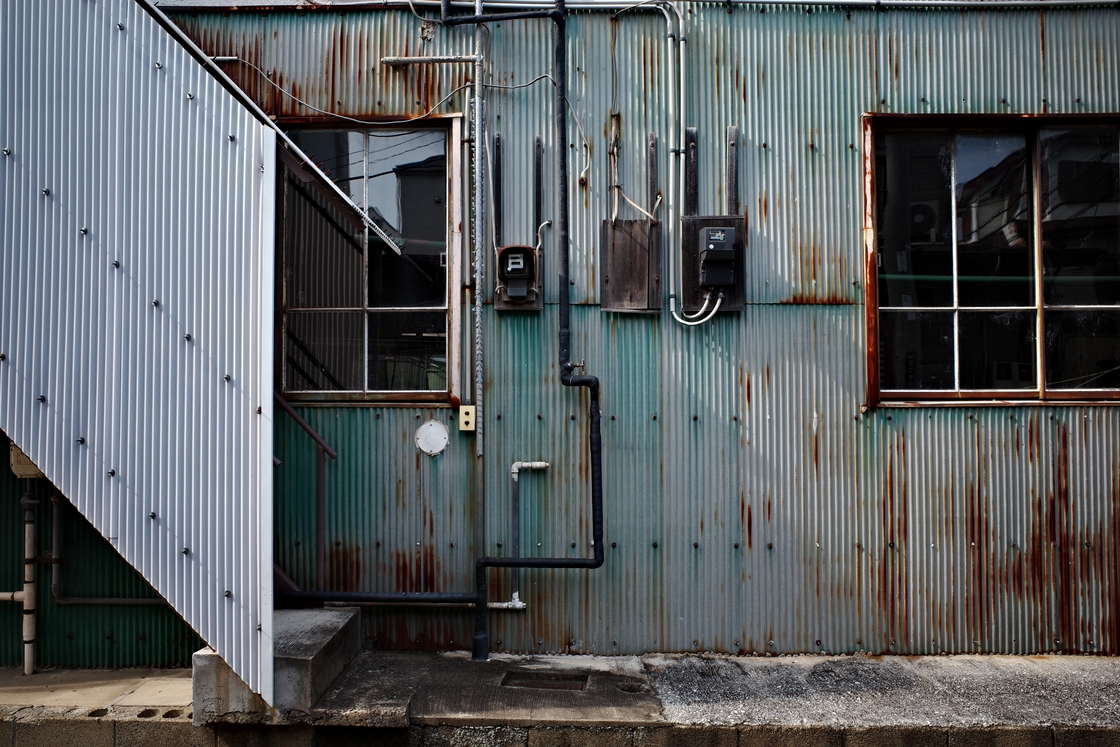 GR III, AV mode, 1/125, F5.0, ISO100
A wall of a small town factory near Tokyo. The number of lines is innumerable.

The orderly lines of the galvanized iron wall and the window frames as well as the pipes laid out randomly- the contrast between order and disorder is often used as a theme of snapshots. When I was taking a walk with my GR in my hand, I unexpectedly came across such a subject.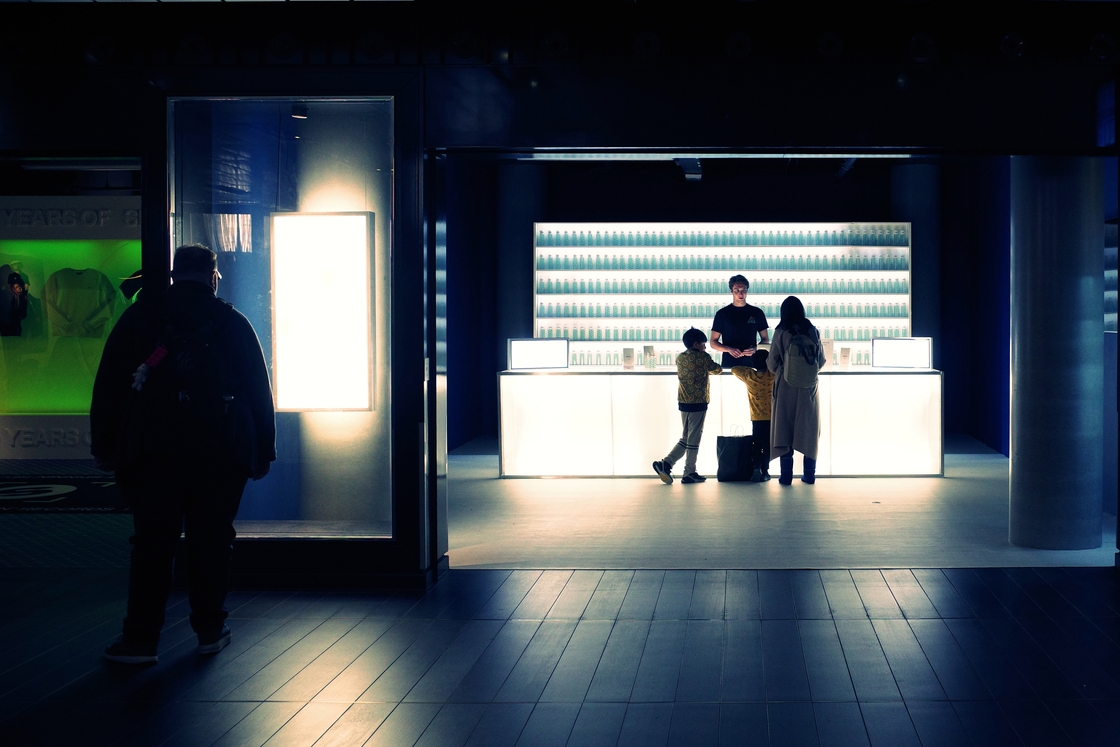 GR III, P mode, 1 / 125s, F2.8, ISO800, Image Control: Cross Processing
In contrast to the above two images that are rather flat, here is one with depth taken into consideration. A family listening at the counter is in the back and a tall man's silhouette in the front- those human curves add warmth to inorganic straight lines.

What you should be careful about when trying to draw vertical and horizontal lines is to hold the camera straight. It is handy to use the built-in electronic level meter to check the tilt while shooting (for GR III, it is recommended to turn on the auto [Horizon Correction] function that I explained here ).

Another important thing is to hold it perpendicular to the subject. No matter how horizontally and vertically you hold the camera with respect to the ground, if the lens is not facing straight to the surface of the subject, even a square will look trapezoidal.

In a case like this, the camera can't display guide lines for you. There is no royal road other than the photographer moving him/herself to fine-tune the composition.

(ARA)