Hello! It's Machuko@- the admin.
This is a report of "GR Bar" held at Kominka Bar Shosai on December 20!

It took place at a cozy bar in Tokyo. The selected works of GR SNAPS Vol.7 and works of professional photographers involved in GR official's events in 2019 such as "GR meet" and "GR LIVE!" were exhibited.

The plan was very loose in a way: to get together and talk about photography, camera, and GR while looking at GR works with drinks.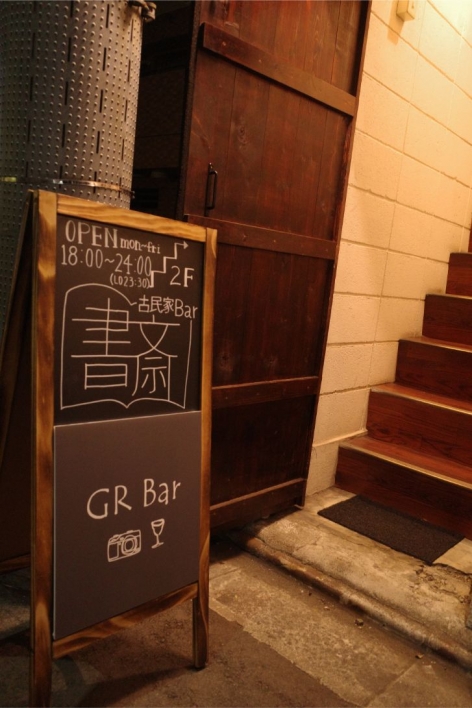 Because it was in the middle of a busy season, we were expecting a few people to drop by on their way somewhere but, to our surprise, we had some guests at the time of opening! (some of them were waiting in front of the venue before opening!)

And one after another. . .

We found the bar almost full at around 19:00. After that, it continued to be like that until 22:00 with different guests coming back and forth.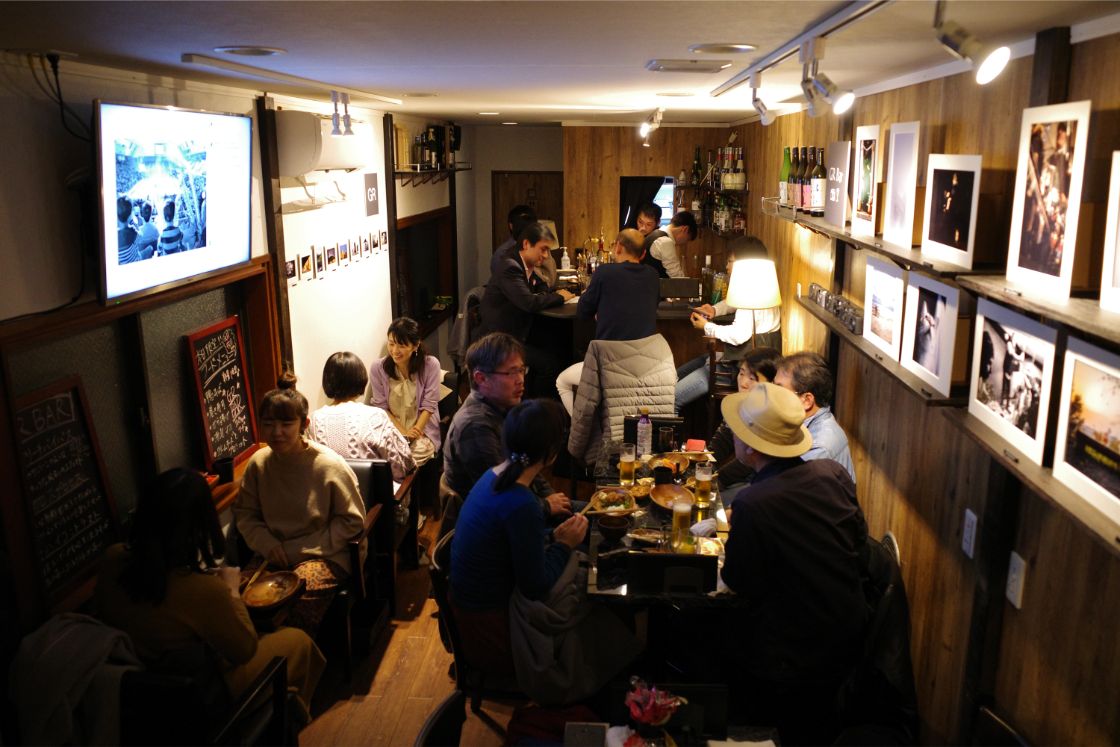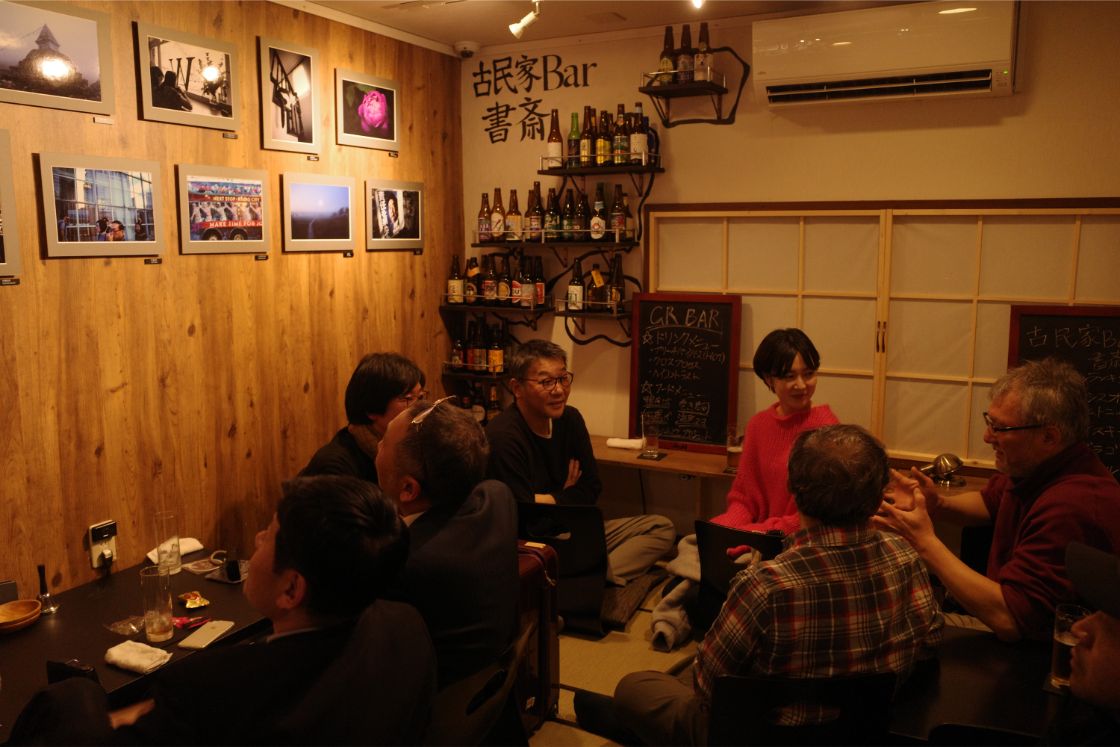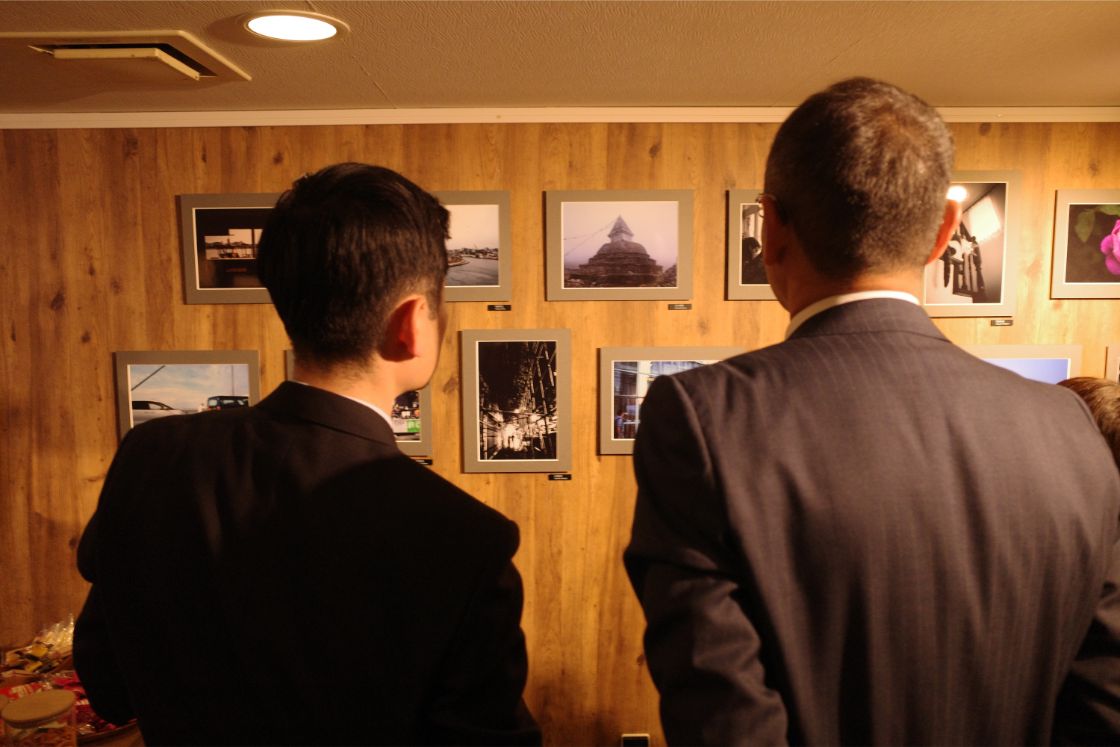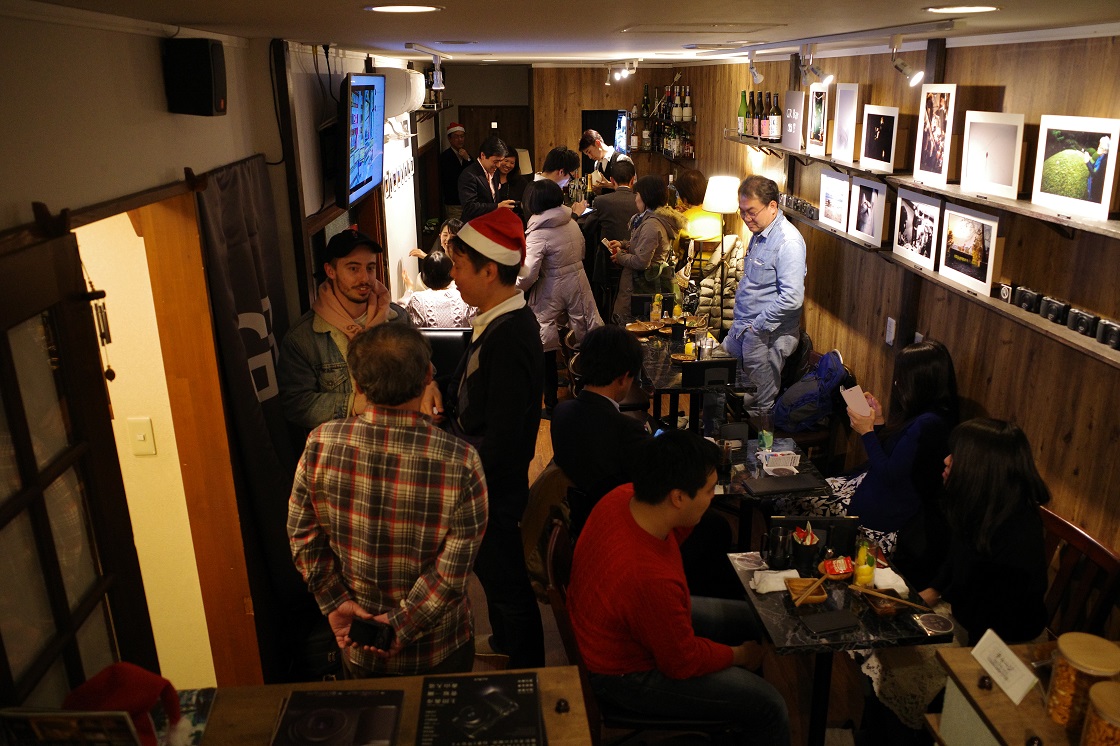 Writer welcomes with Santa hat
I was very happy to know one of the winners of GR SNAPS Vol.7 came from as far as Kyoto to see his work, and another one came to see the work of his nephew living overseas!

Some of the exhibiting professional photographers also came. Thank you to Robert Adachi, Hideyuki Abe, Kazuhiro Shiozawa, Mitsuo Suzuki, Yuji Tozawa, Takehiko Nakafuji, and Alao Yokogi!

In total, approximately 70 people came to "GR Bar" on the night. There were only about 30 seats, so it was more than 2 turns. Surprisingly, it was the highest number of visitors per night ever for the bar!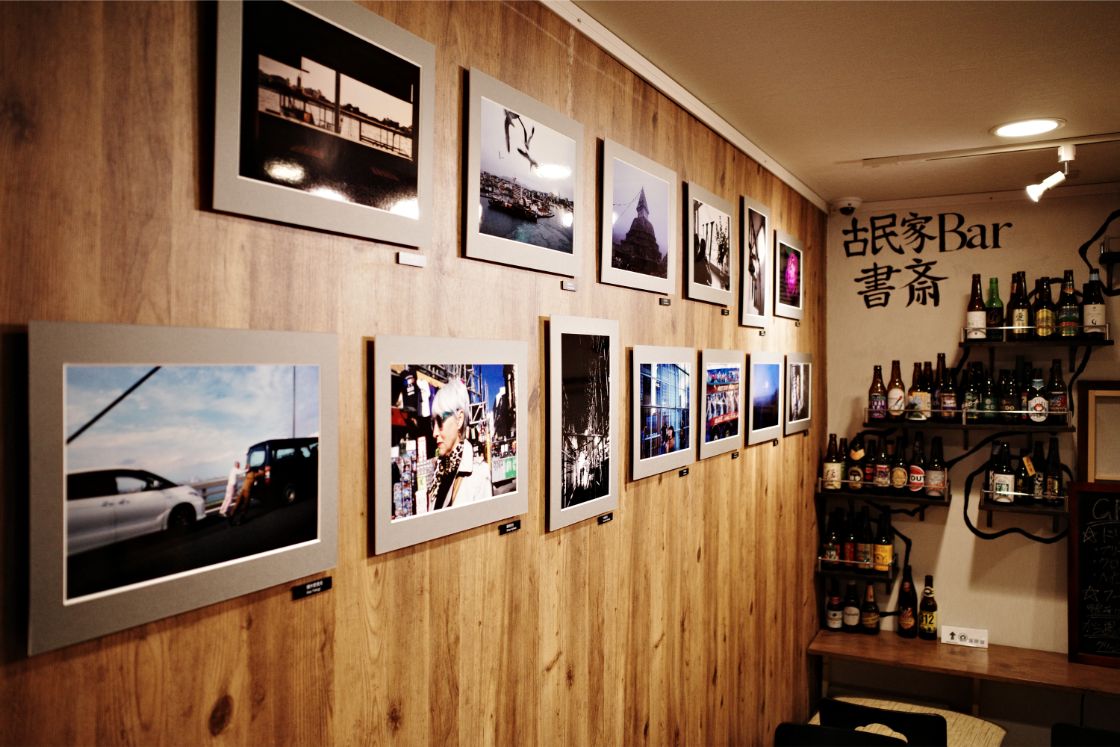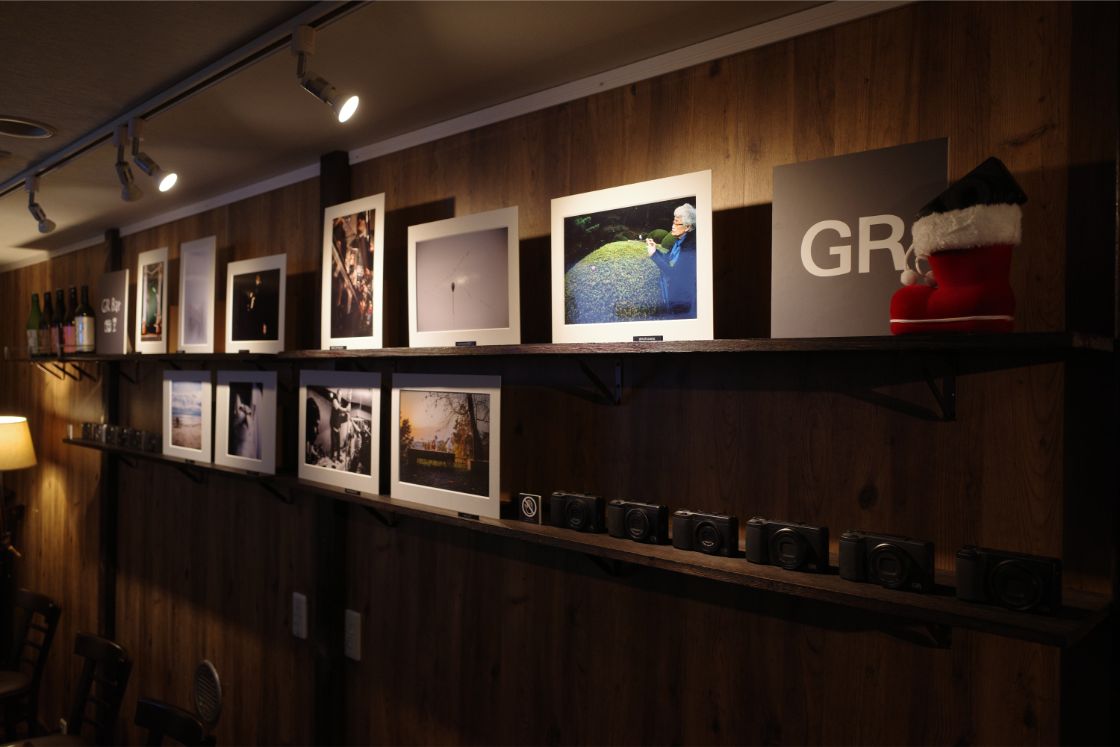 GRs of all generations were displayed!
I was pleased to see those who had not known one another earlier- GR fans, professional photographers, shop regulars- got together and talked about photo and GR. I was happy we held it.

We really didn't expect so many people to come. Thank you very much!

We had a special limited menu for this particular night- three special cocktails based on three of the GR's image controls.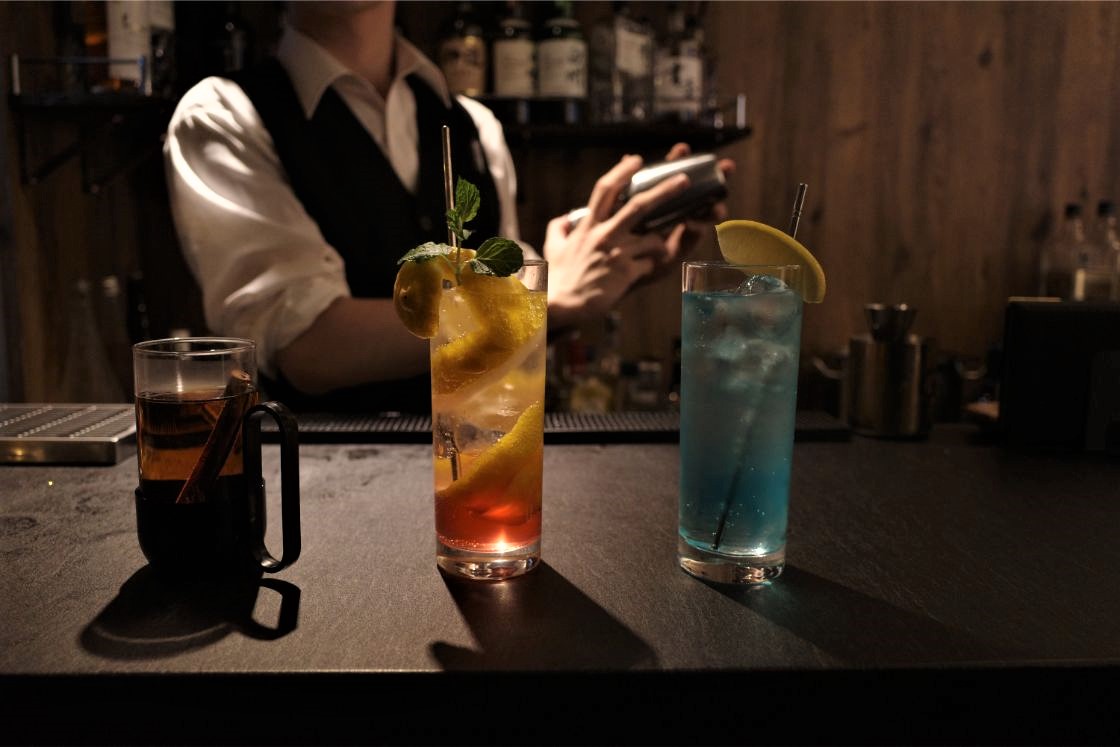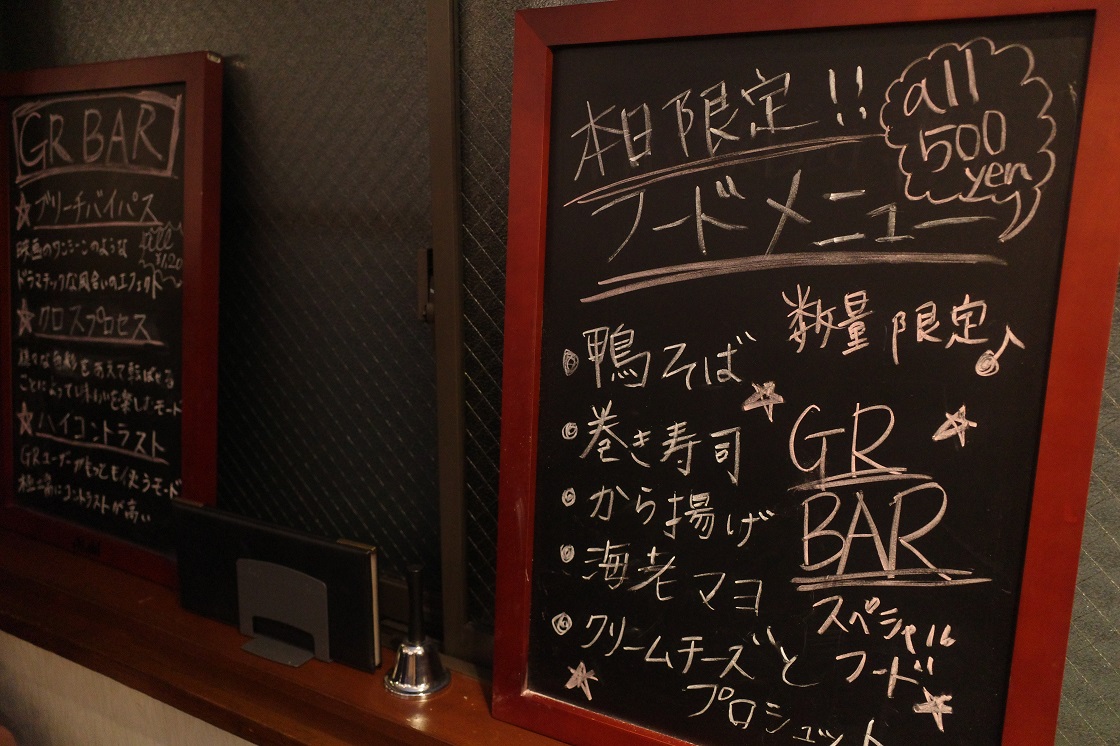 Cocktails from left to right "Bleach Bypass", "Cross Process" and "High Contrast". The only food they usually serve is curry, but they prepared a special food menu for the night. Sushi roll and fried chicken were popular, which I missed the chance to eat.
As the name "Kominka Bar Shosai (Old House Bar Study Room) implies, there are various books in the bar which you can read while drinking, but it was the first time for them to exhibit photos. When we talked to them about this project when we were looking for a place, they immediately agreed.

They positively listened to our requests about the in-store exhibition and the original menu as well. We owe them a lot. I'm grateful that we met.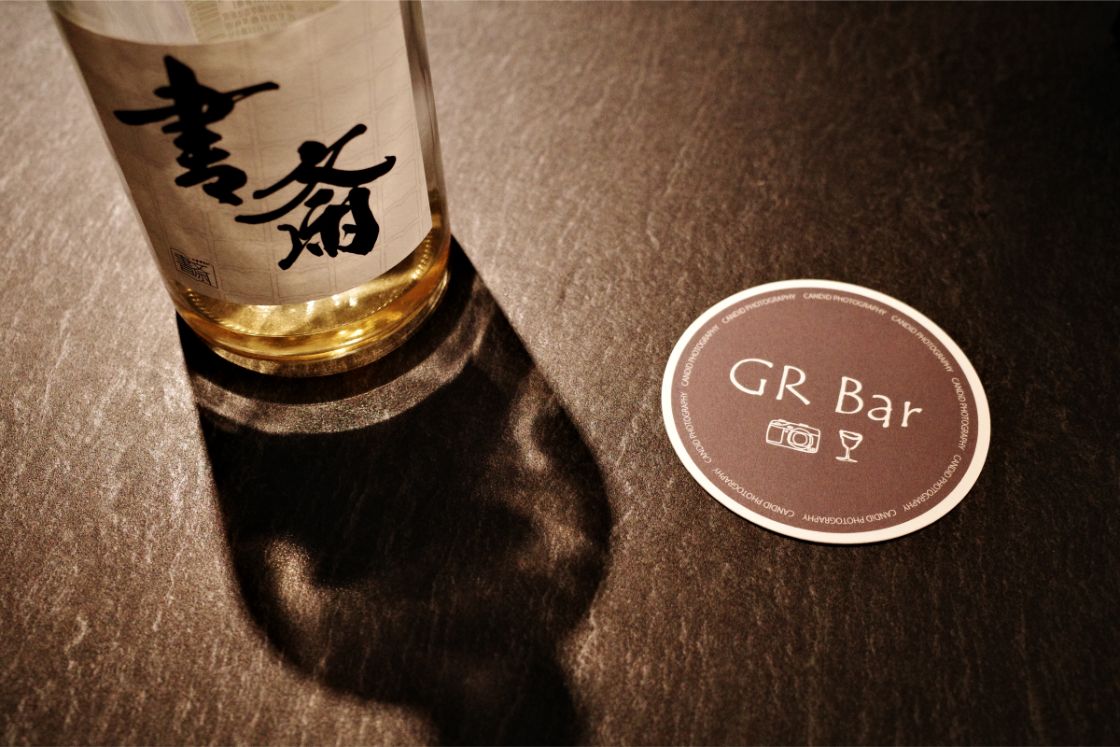 There are plenty of bars with galleries in Tokyo, but we wanted to do it at a bar with no experience of exhibition at all.

As I mentioned earlier in the article on the GR T-snaps exhibition (T-shirt photo exhibition), I believe there are people who are "interested in photo exhibitions but feel uncomfortable about their stiff kind of atmosphere and tend to stay away from them."

But I want photos to be seen in print rather than on camera's LCD screen or computer monitor.
I am, too, a type of person who do not go to many exhibitions, but when I go there occasionally, I feel more stories in each picture than usual, which reminds me that's what I love about photography. They fill my heart

I want you to enjoy photos a little more casually without having to be so formal. I want to create a relaxing atmosphere like the one you have when you are at a friend's house to see photos rather than creating a place for photo viewing.

That's what GR Bar was all about.

Due to the location of the bar, the place wasn't very large and it was crowded. I'm sorry if you were uncomfortable but I'm glad if enjoyed it.

I apologize some of you had to give up entering because it was full depending on the timing. Please come again next time we do it!

My hope is to convey the power of photograph more and more. We will continue to challenge new things with a GR spirit in our hearts!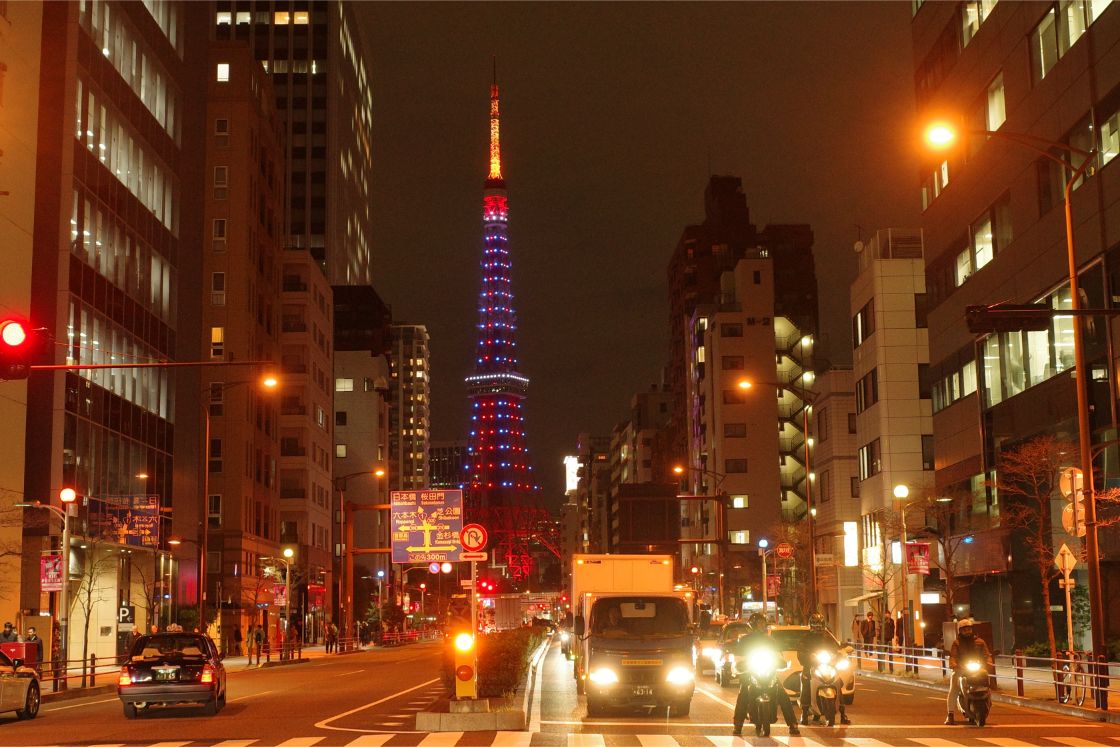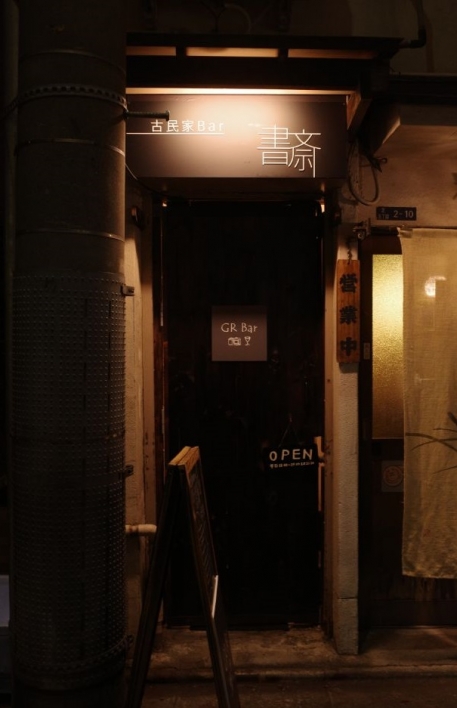 (Machuko@)