On the day GR meet was held in Zenibako, another event "GR Festival" was held in Hamburg, Germany.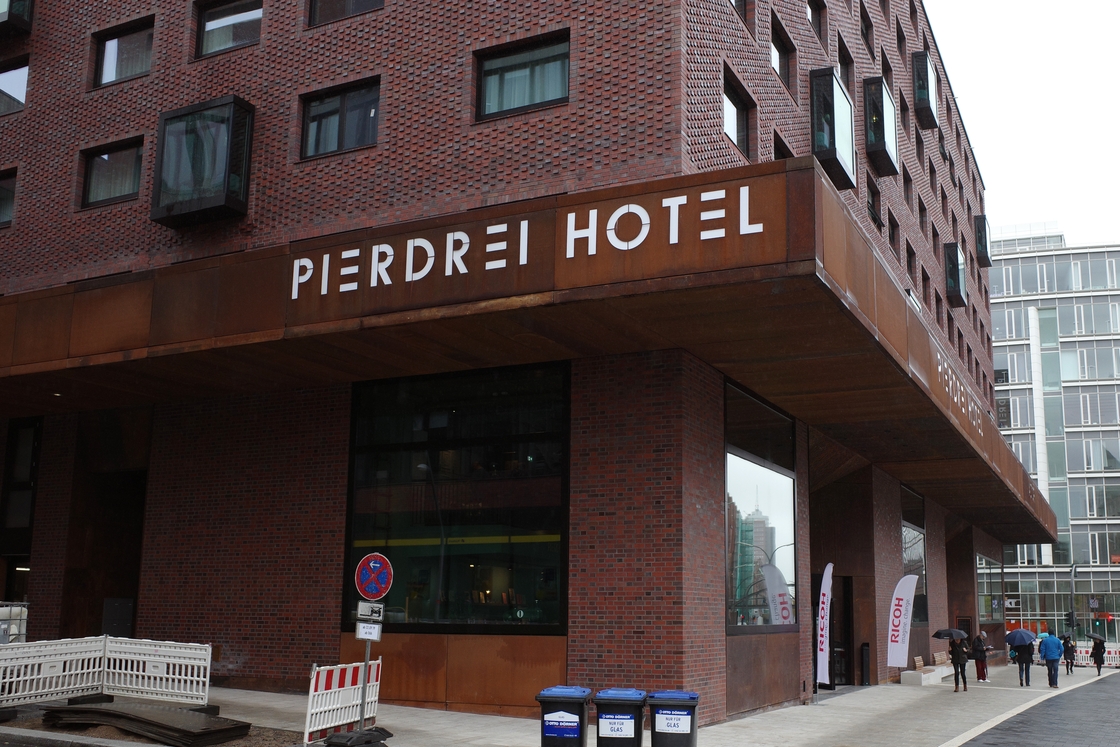 The venue was PIER DREI Hotel, which probably means the third pier hotel. A typical name for a port city of Hamburg.
The venue, PIER DREI Hotel was a newly built hotel in Hafen City area of the city.

When I lived in Europe a little over 10 years ago, I often went to Hamburg but did not know about this lovely area. I checked it later and found out it was one of the most trendy areas in Germany that had been rapidly developed.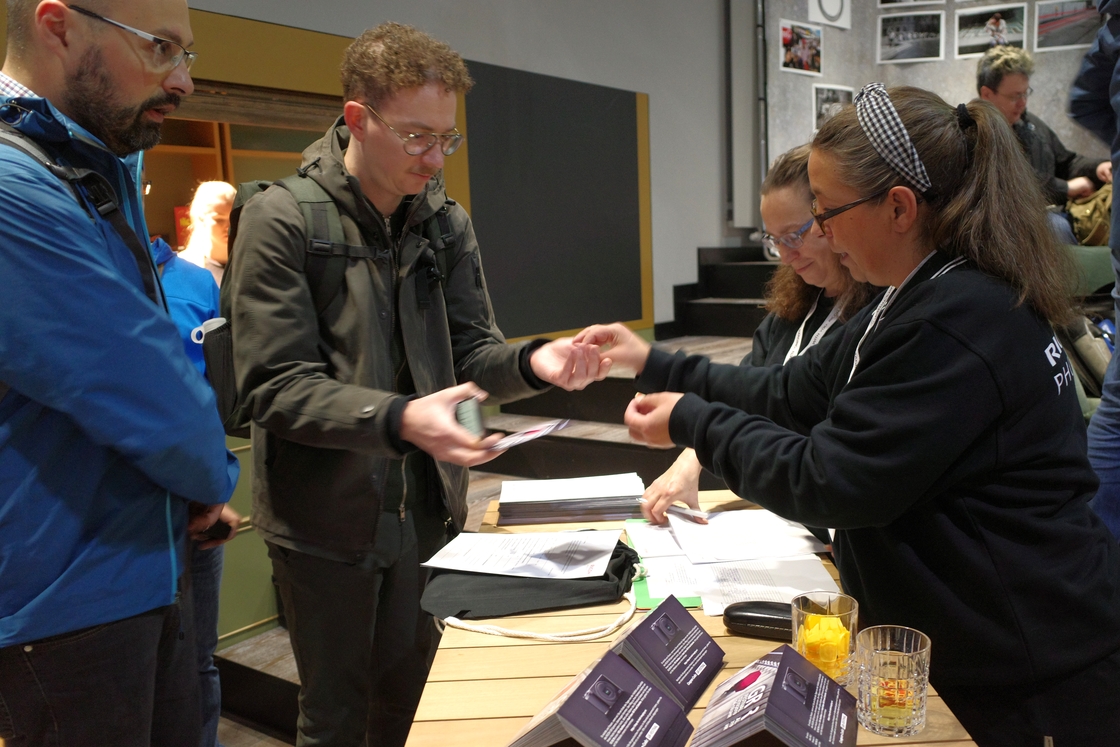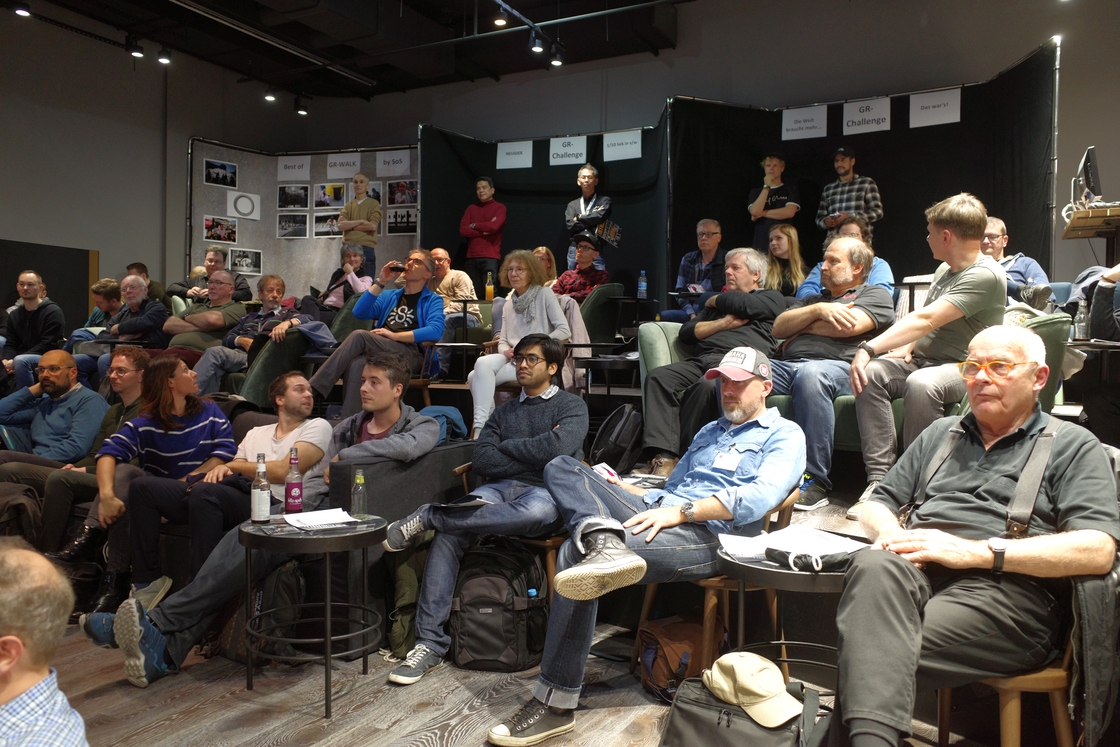 Shortly after the opening. Some 100 participants gathered from mainly Hamburg area.
GR Festival was made up of the following three special programs:

• GR Walk- Photowalk with GR in Hamburg
• Street Photography Seminar by 5 GR specialists
• Selection of winner of street photography competition we held in major cities of Germany

▼GR Walk

It was to photograph the streets around the venue in Hamburg with GR specialists Samuel Lintaro Hopf and Sean Tucker.

Rather than concentrating on photo shooting, they seemed to enjoy exchanging information with others who had the same interest and meeting online friends in person. But that was okay because it was a festival.

But they were enthusiastic street photographers after all. Once Sean Tucker started to talk, they all listened very seriously not to miss a word.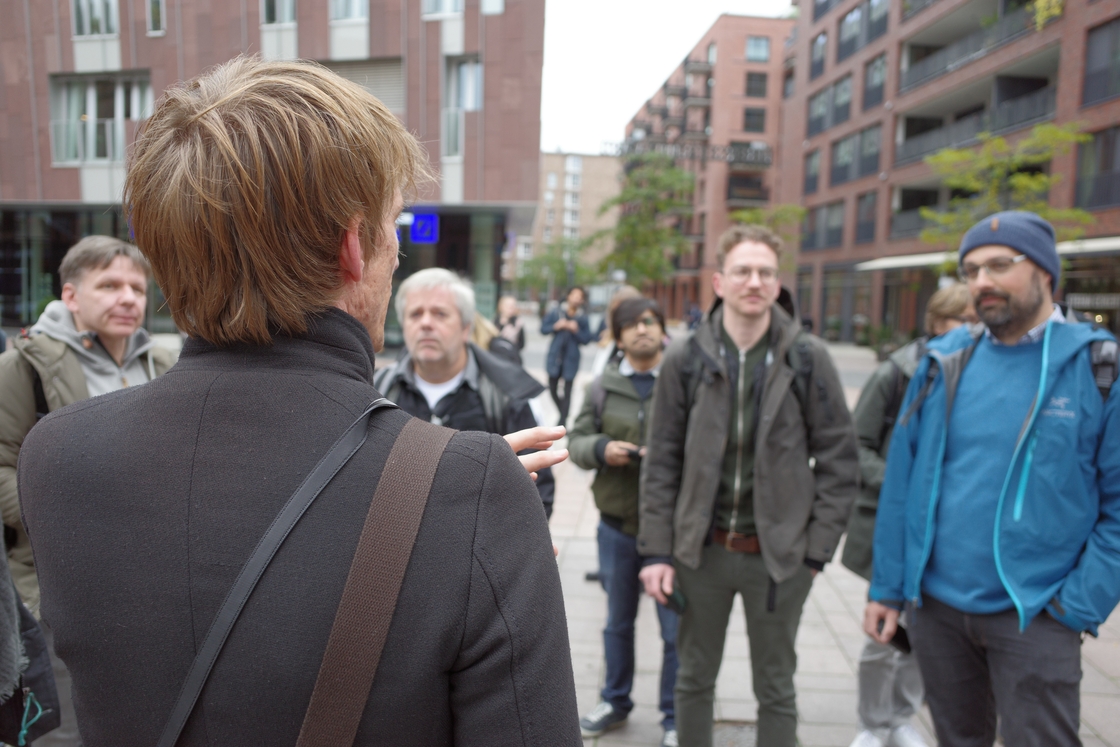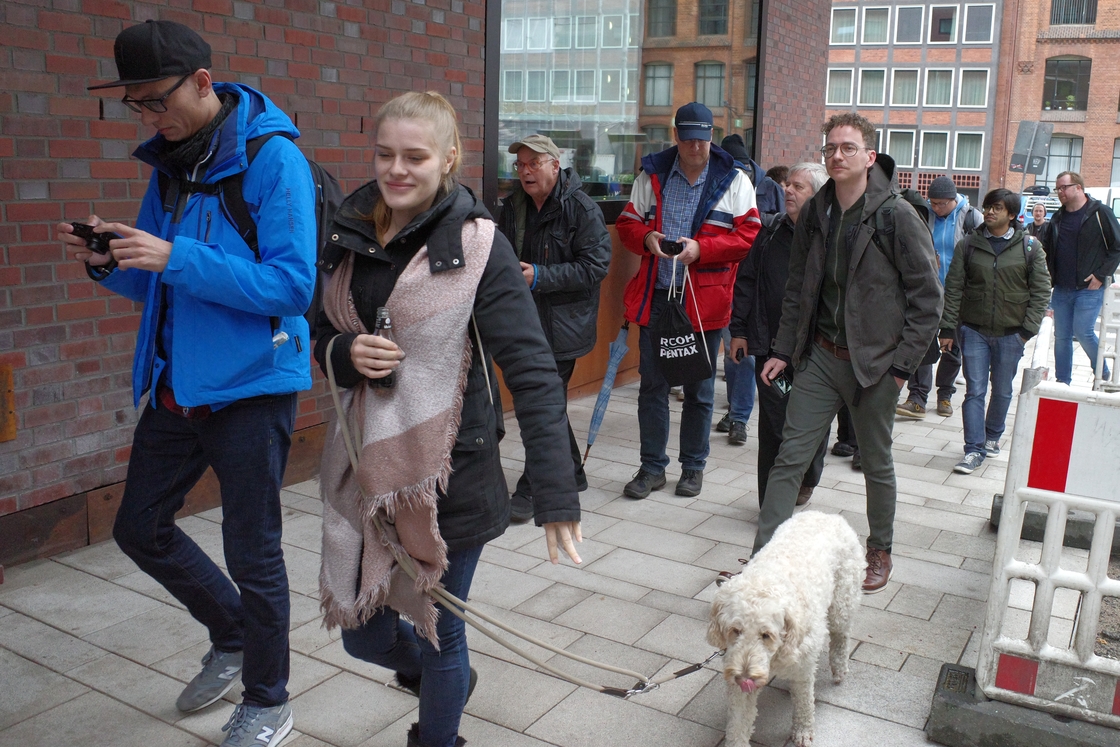 Listening to Sean's lesson on street photography. One of them was participating with her dog.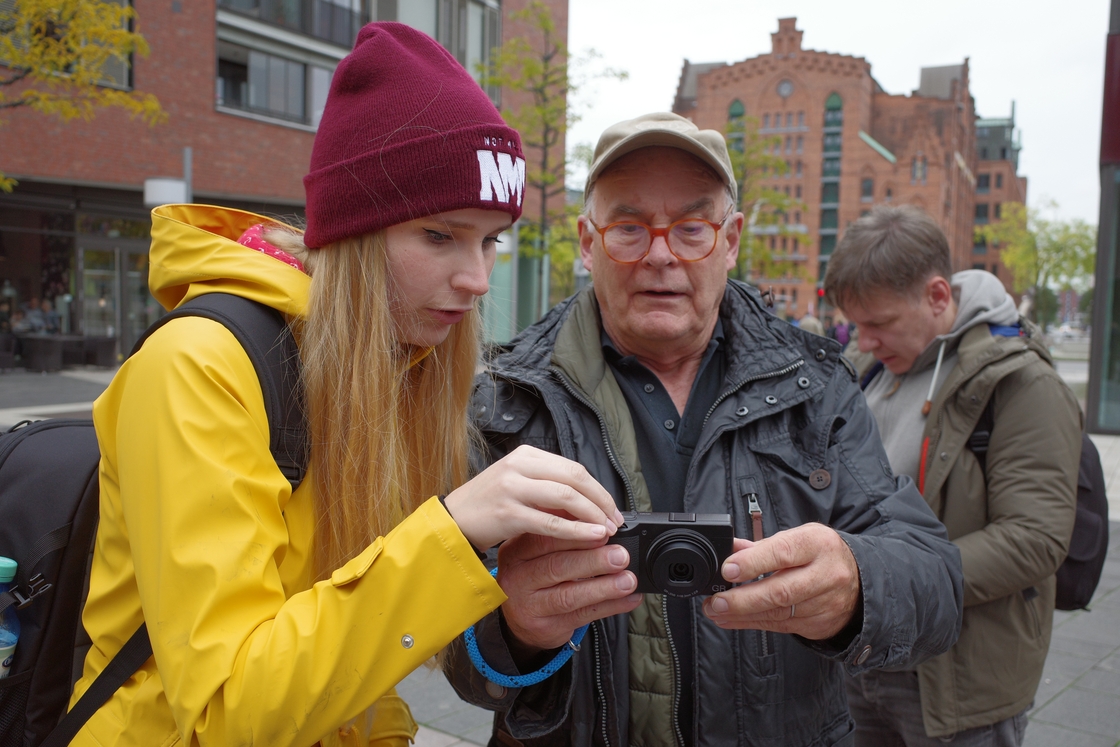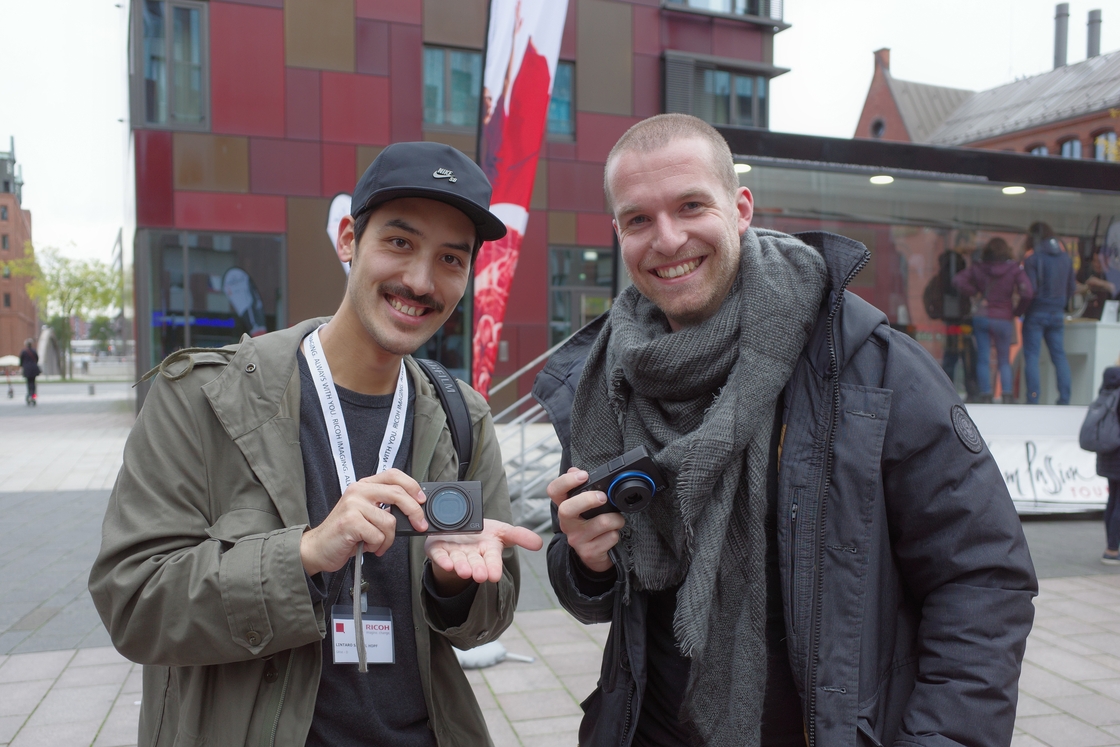 Don't know how to adjust your GR? Ask Lintaro and Niels.
▼Seminar by GR Specialists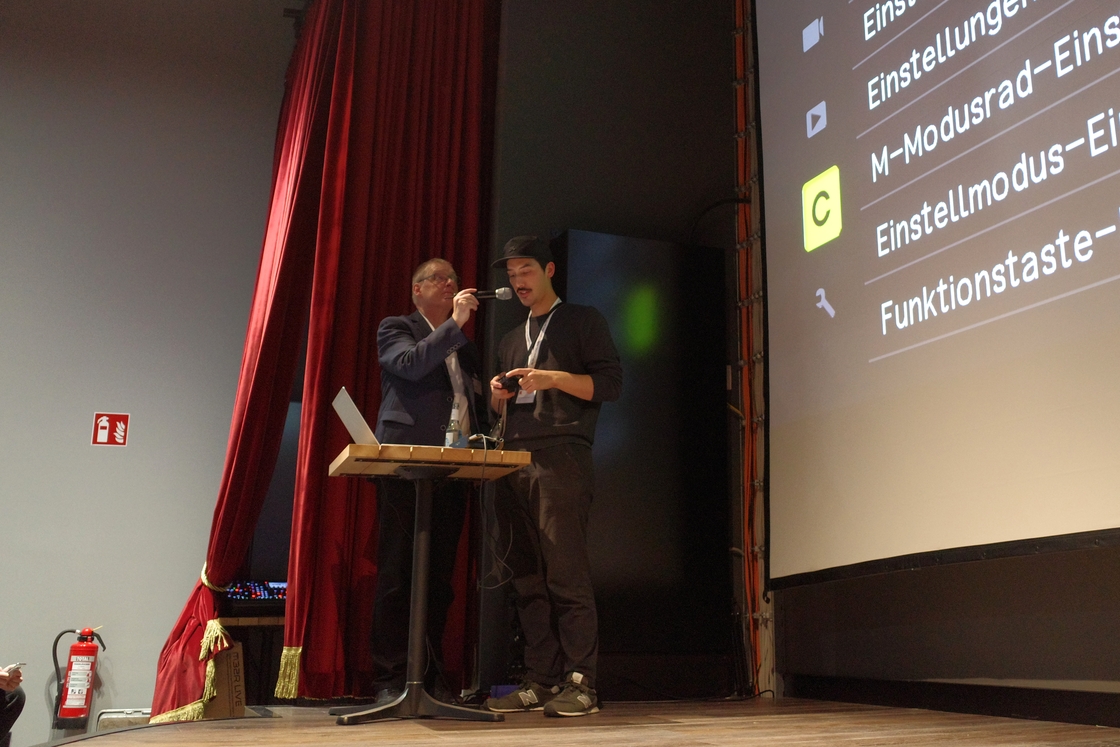 Samuel Lintaro Hopf is a popular photographer even in Japan and from Hamburg. He came to GR meet in Moji in July. Please go to the link for what we did with him.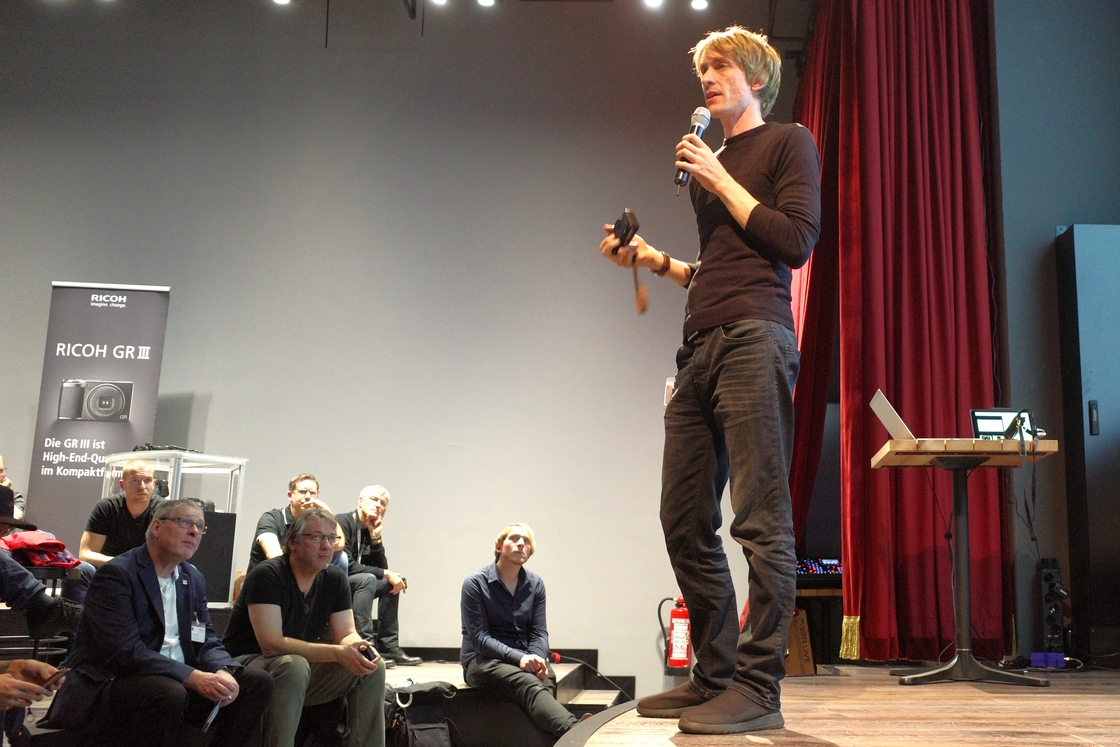 Sean Tucker is a London based photographer. His solid photography theory was worth listening to. I recommend watching his YouTube channel.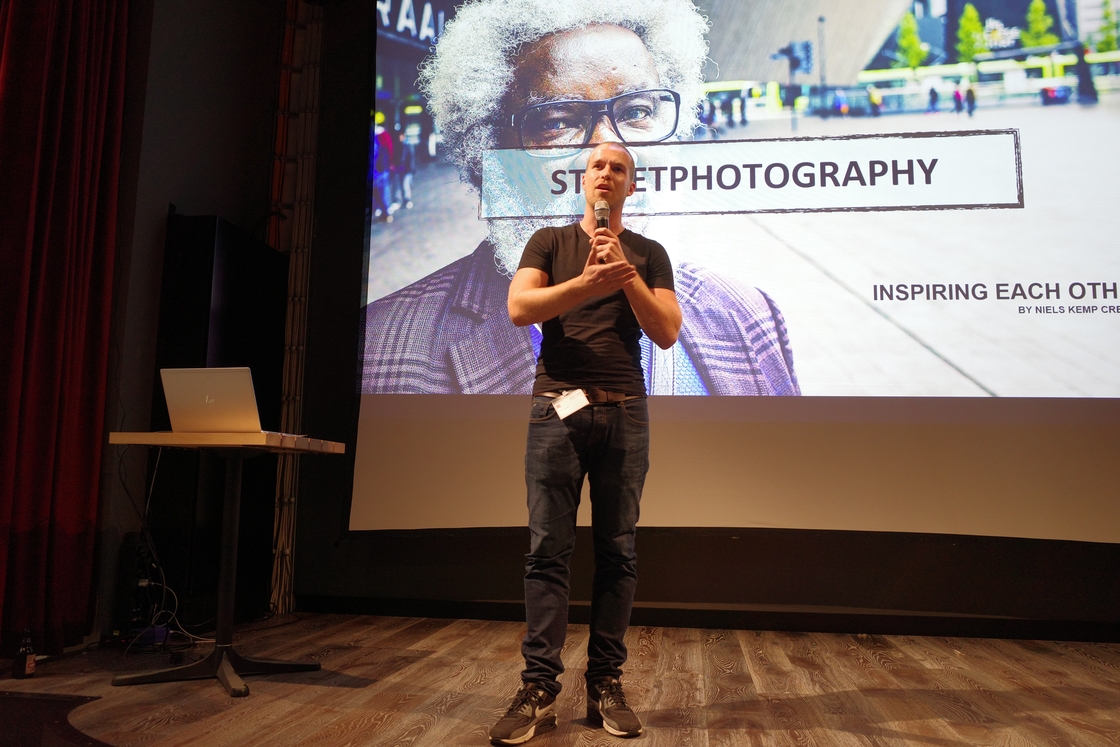 Niels Kemp lives in Gouda, the Netherlands and is a unique photographer because he is a policeman as a profession. Neies also has his own YouTube channel. Check this link.


Onno Seyler is a photographer specializing in automobiles and views with them. One of his photographs seemingly taken from the engine compartment was realized because of the GR's compactness.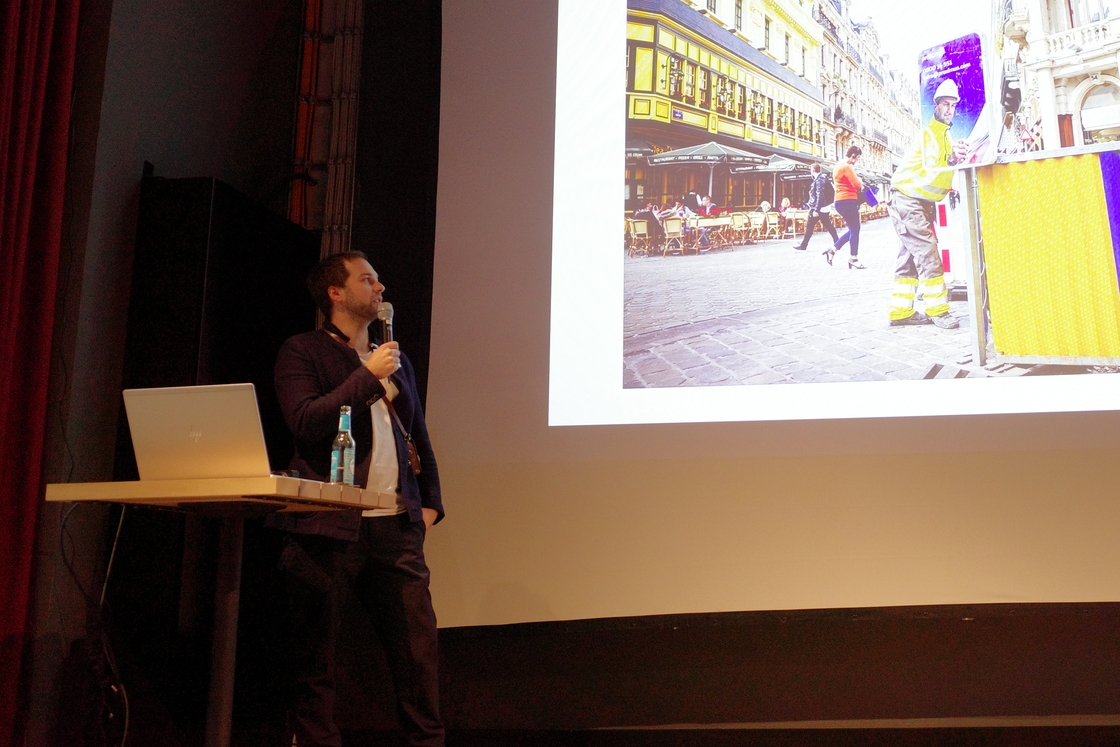 David Shokouhbeen is a Düsseldorf based photographer. Despite the humor you see in his photographs, the process of taking them is full of patience.
▼Announcing Winner of GR Challenge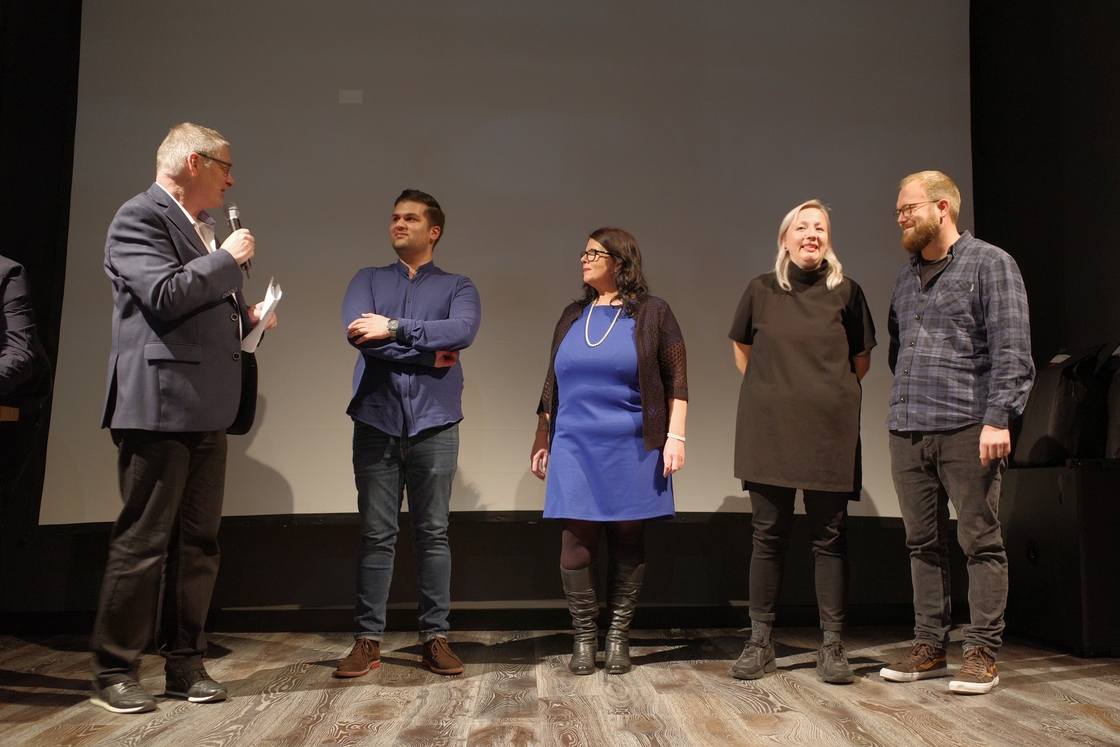 The four shortlists of the street photography competition "GR Challenge" we carried out in the major cities of Germany.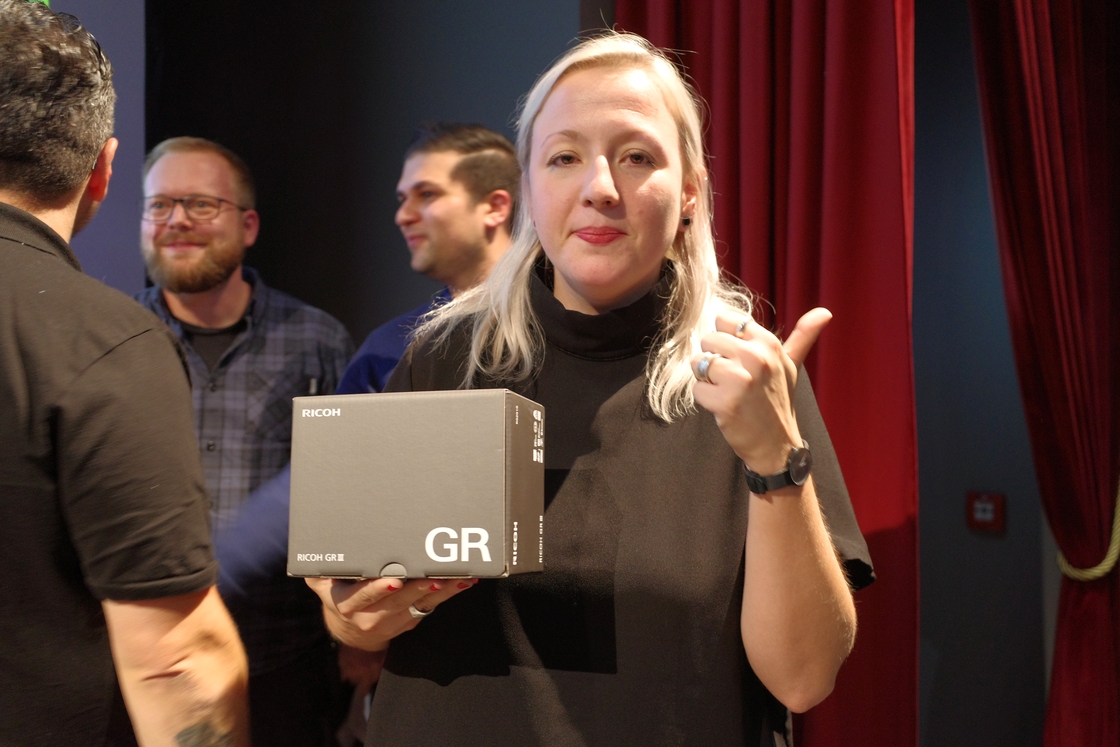 The 1st prize goes to Patricia Grabowicz. Congratulations!
Although it was a chilly day before the long winter in Germany, we were very hot.


That's all for my report on GR Festival Hamburg.

Germany is a federal republic, which means each state and region has its own autonomy and each city has its unique outlook. Some cities have Medieval vibes and some have been recently developed like the area where we had our venue.

People's fashion in town is very diverse. You see many unique buildings, decorative show-windows that look like they are competing with one another, and aesthetic billboards. You can never run out of things to photograph on street here.

On the other hand, the GR is lesser known compared to Japan. That means it has much more potential because there are so many enthusiastic street photographers in Germany.

I came back to Japan hoping that we will have more opportunities to share the love for GR in Germany and other countries all over the world.

Auf Wiedersehen!
See you again!


P.S.
Samuel Lintaro and Niels kindly posted the movies of the event. Watch them on their own YouTube channel.

Samuel L. Streetlife: https://youtu.be/Ehi3YYENUqE
Niels Kemp Creative: https://youtu.be/apPRbYTu2Zc




(ARA)