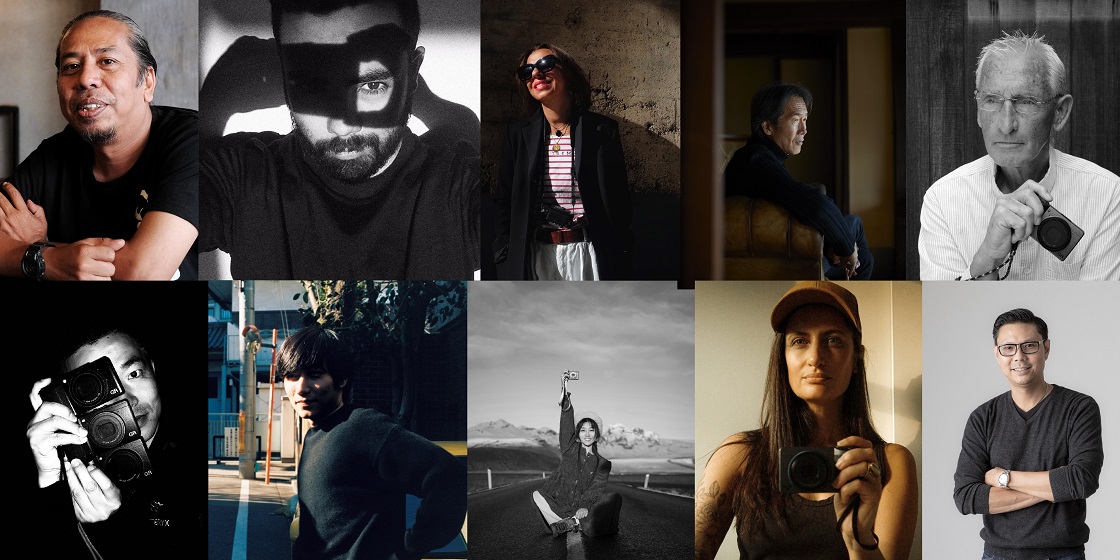 Hello everyone! This is Machuko@, the admin.

As we announced in this article the other day, today we have released details about this year's GR photo contest, "GR PHOTO FESTIVAL 2023," including information about the judges!

And we are accepting submissions starting today.

★GR PHOTO FESTIVAL 2023
https://www.ricoh-imaging.com/jp/grphotofestival/2023/
*Please check the rules and conditions on the above website before submitting your work!

The GR PHOTO FESTIVAL is the GR's own photography contest that started in 2022 with the aim of bringing as much joy as possible to people around the world who enjoy taking pictures with the GR series.

We have chosen this form of contest so that, although we use the term "contest" for convenience, participants do not compete with each other for ranking or superiority, but rather to provide an opportunity to simply enjoy taking photographs.

The theme is the same as last year: "Daily Life".

Today's photo can only be taken today. It sounds like a banal truism, but it is also true that it is not easy to do. A simple photo taken on an ordinary day can become a "work of art" that will someday touch someone else's heart as a testimony to your everyday life.

We would be happy if this "GR PHOTO FESTIVAL" could be an opportunity for you to capture your precious days.

Again this year, 10 photographers from around the world will serve as jurors. Each of them will select 3 works from their own perspective.

From Japan, we have Yoshihiko Ueda, who took the representative works for the GR III & IIIx website and catalog
, and Yoshiyuki Okuyama, a photographer and filmmaker who produces music videos and commercials. They both work in the same field of advertising and are also artists.

In our previous interview with Yoshihiko Ueda, he talked about what photographing "daily life" means to him, so please take a look at it again.


We are looking forward to seeing what kind of "daily life" works will be submitted, and what kind of works will be selected by each of the 10 jurors! We are also planning to hold an exhibition of the selected works in Japan (scheduled for March), so please stay tuned for more information.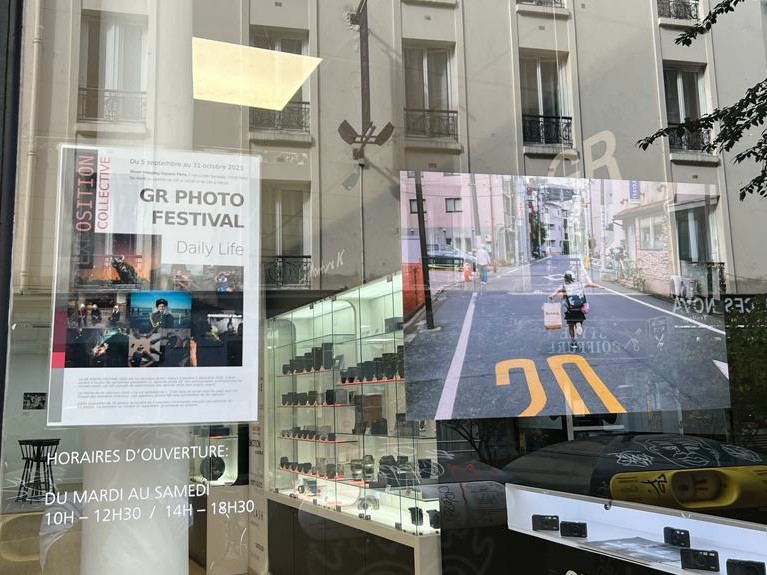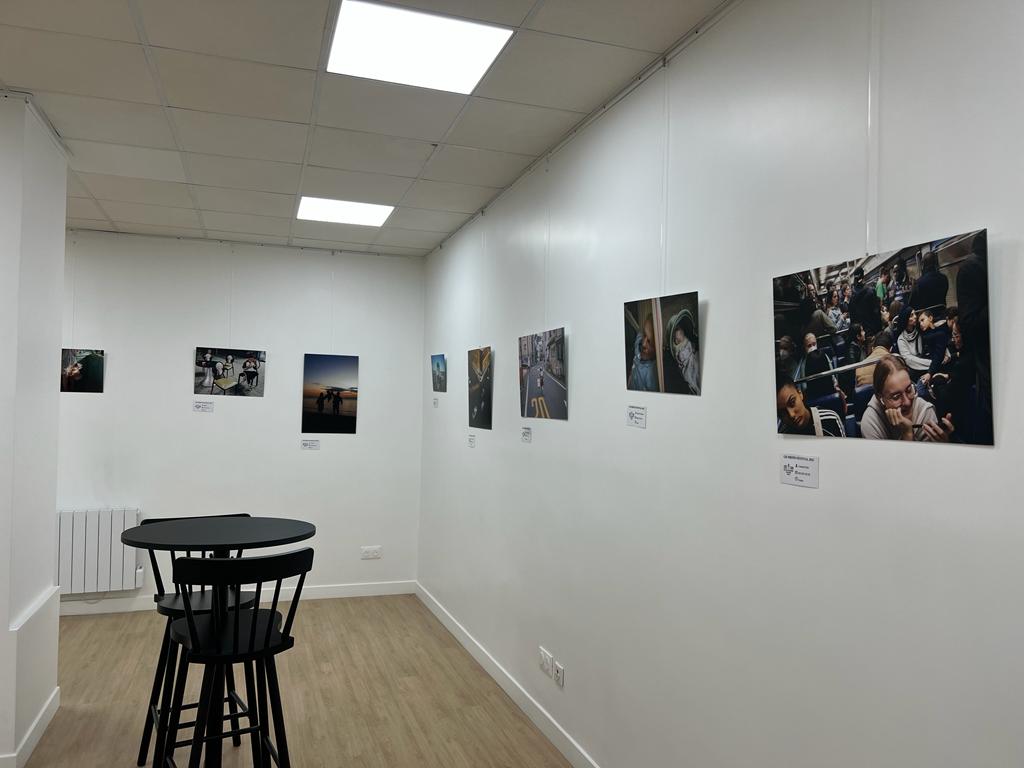 The photo shows the exhibition of selected works from the GR PHOTO FESTIVAL 2022, which was held at Ricoh Imaging Square Paris in 4th Sept to 29th Oct.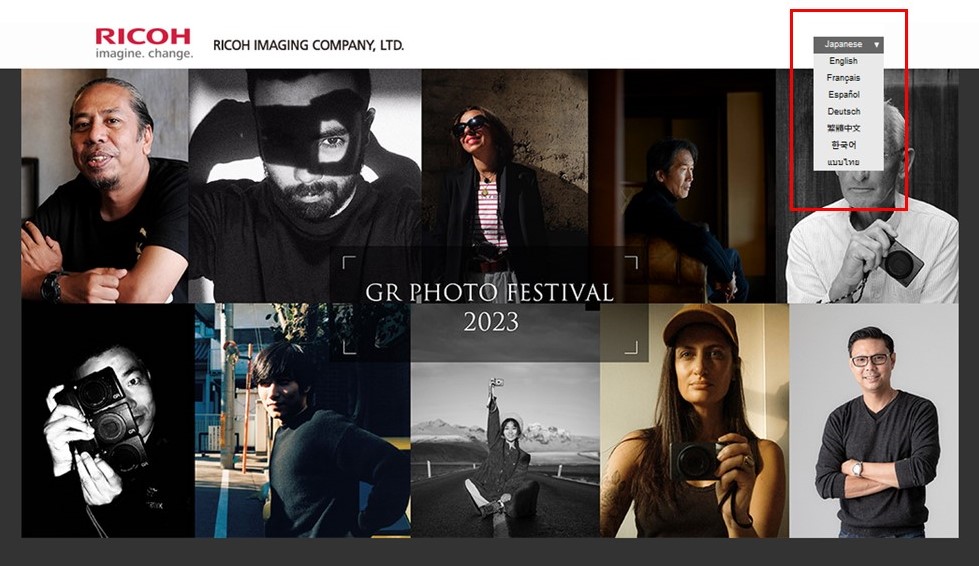 The GR PHOTO FESTIVAL2023 website is available in 8 languages, including Japanese and English.


Also, if you have an Instagram account and would like to post your entries, please be sure to use the following two tags: #grphotofestival #grsnaps.

Finally, our thoughts on GR photography and GR cameras are summarized in the GR STORY and GR CONCEPT MOVIE. Whether you are a repeat viewer or a first-time viewer, we hope you will have a good look at them.

We will be excited to see your submissions!

(Machuko@)