(Translated from the original article on March 15, 2022)

Hello, this is Asakura.

Have you seen the GR IIIx Urban Edition Special Limited Kit that we announced on March 10th?

As you can read in the article by Product Planner Mr Iwasaki, one of the themes of the kit is urban street photography.

Coming from the countryside, the city has always been a place I've longed to visit, and I've always tried hard to take cool photos, and urban snapshots are a symbol of that.

When I see the SNAPS work on the Special Edition page and Tomas H. Hara's work on the Urban Edition product page, I think, "Yeah, me too!" but it's not easy to take good shots right away, so I practice every day.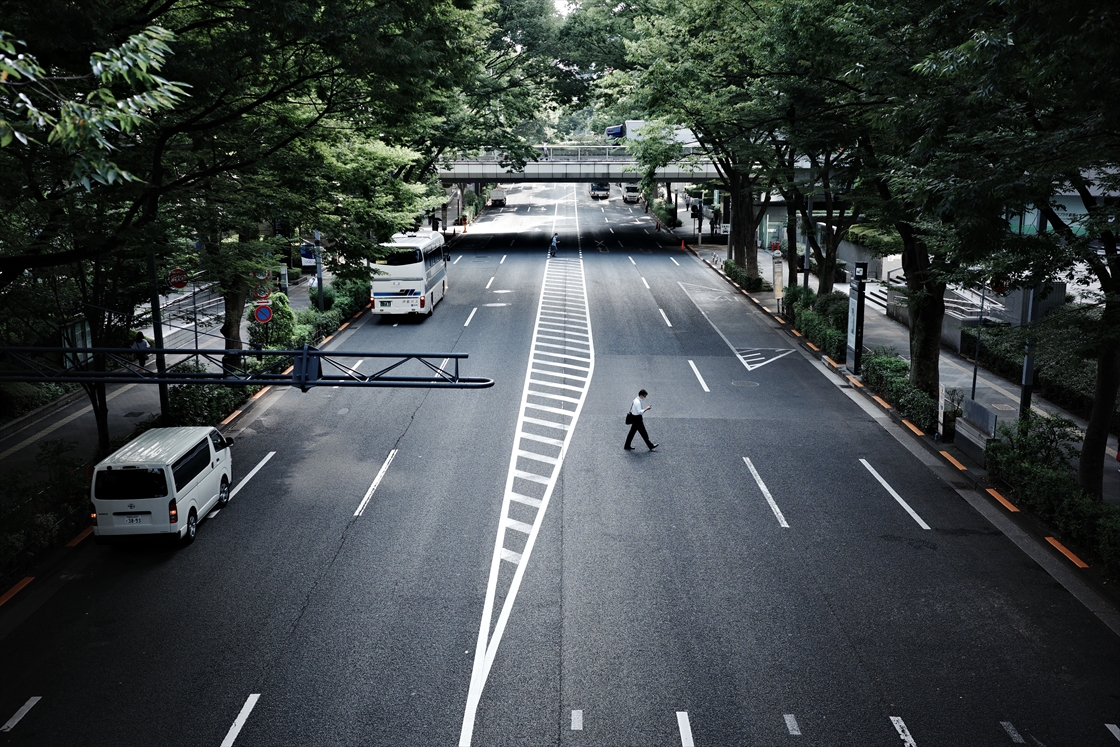 GR IIIx, P mode, Positive Film, ISO 100, 1/200s, F3.5
 
When taking urban snapshots, I always have the following three things in mind (or rather, I do them without thinking).

- Always have my GR with me
- Walk around a lot
- Observe the city

Cities change so quickly that sometimes the view you saw yesterday is not the same today.

In order to catch the best moment, which only exists now, I walk around a lot, carefully observing and recording the changes in the city.

I think it's important to always be ready to release the shutter at the right moment, which you never know when.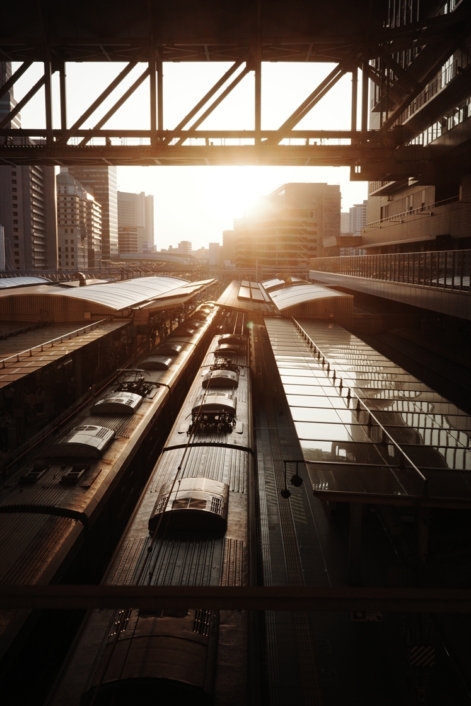 GR IIIx, P mode, Positive Film, ISO 200, 1/500s, F5.6
 
Camera settings are also important.

The Urban Edition has a new exposure mode called Snap Distance Priority Mode, which is perfect for taking street snaps, but I haven't been able to use it properly yet, which I'll talk about another time.

I use the following two settings when taking street snaps.

The first is when I take my time.

This is the setting I use most often and is my default setting.

Taking my time does not mean taking a long time to set up and compose the shot perfectly and then waiting for the subject to come to you. It's more about shooting when you have time to get close to your subject and time to release the shutter.

In this case, I use no special settings, just simple ones.

- Exposure mode set to P
- Focus mode set to Auto Area AF
- Image control set to Positive Film

This is the most flexible and easiest to use. You can handle any subject you encounter in the city.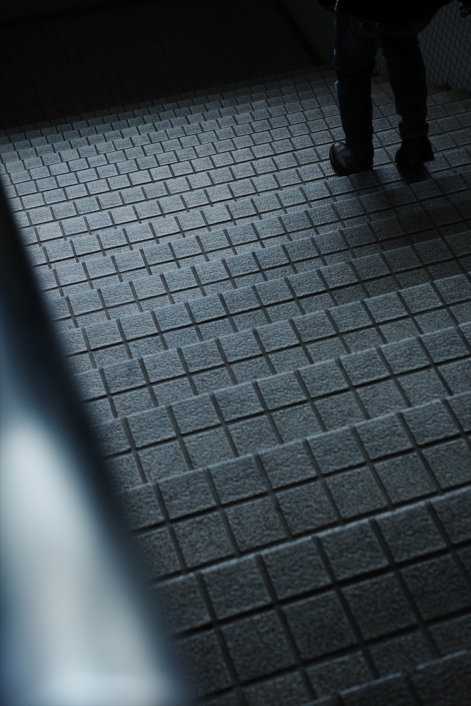 GR IIIx, P mode, Positive Film, ISO 100, 1/125s, F2.8
 
The other setting is for quick snapshots.

This is used when you want to release the shutter immediately without worrying about the settings. I often use this setting when I want to walk quickly around town and take lots of pictures.

The settings are

- Exposure mode set to M, shutter speed 1/500s, aperture F8.0, ISO AUTO
- Focus mode set to Snap and Snap Distance at 2.5m
- Image Control set to Positive Film

I use these settings on both the GR III and GR IIIx, but on the GR IIIx the snapshot distance of 2.5m is a little too far forward and the camera does not pan to infinity.

The Urban Edition has an additional snap distance of 3.5m and a 'Snap Distance Priority Mode', so in addition to the settings above, if you set the snap distance to 3.5m, you can take pan-focus shots with the GR IIIx.
GR IIIx, P mode, Positive Film, ISO 200, 1/400sec, F5.0
 
This time I have talked about the things I keep in mind when taking snapshots of the city and the camera settings I use.

Please look forward to Part 2 of Mr Iwasaki's article, where he will tell you more about the new features that will be added when the Urban Edition is launched, including the Snap Distance Priority mode.

When I go out in the city, it's often for work or shopping, rather than to go "shooting". I think that's when the GR really shines.

My journey to cool urban snapshots goes on.

See you soon.

(Asakura)