(translated from the original post on September 11, 2020)

Hello! It's Machuko@- the admin. It's a bit late, but here is a report of "GR Roundtable Online- Future of GR and Cameras" held on August 21st (Fri).

This was the second online event following "GR meet online" and was the first roundtable discussion for GR related events. The guest photographers joined from their homes.

About 500 people participated. As soon as we opened the channel, we received a lot of comments on the chat, and when the discussion started, it was impossible to catch up with all of them! And this time as well, people from various regions participated including some from overseas. Thank you very much!

At first, the four guest photographers introduced themselves, and shared their recent works, their favorite cameras, the cameras they want now, etc., regardless of GR.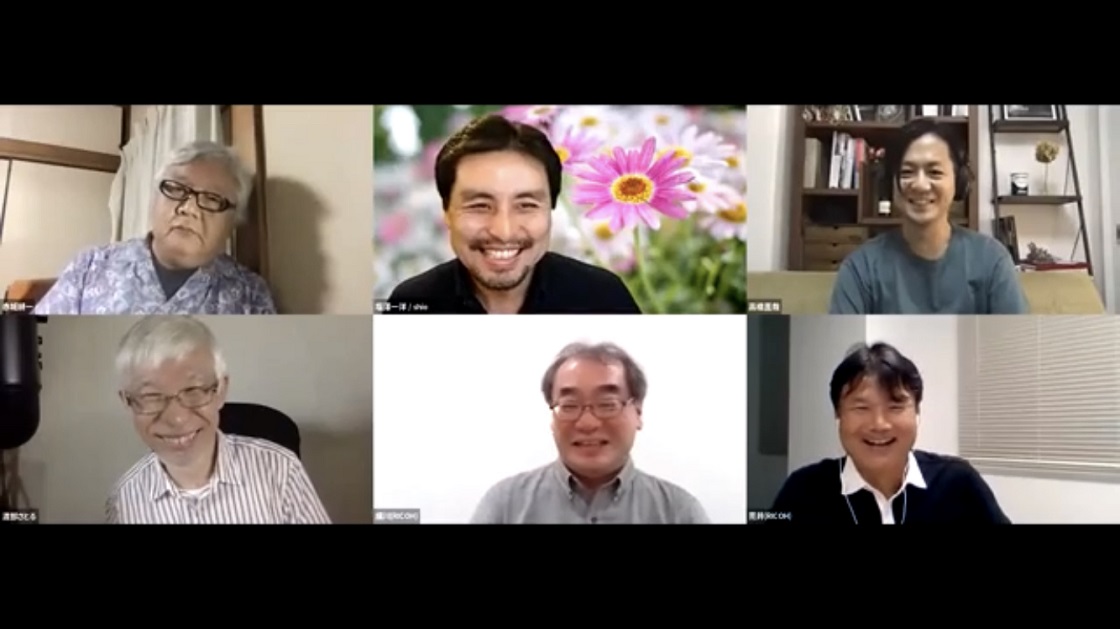 The first speaker was Naoya Takahashi, who made his debut at GR related events. He has been using it since the GR (APS-C first generation) released in 2013. Pleased to know that he liked the catalog at that time because of the way it looked.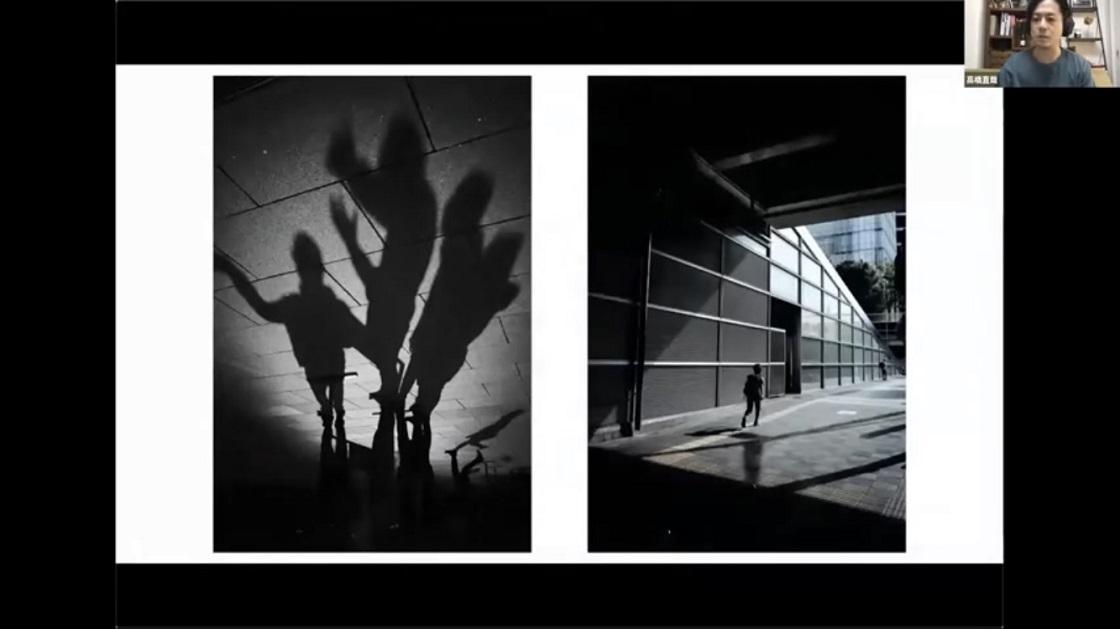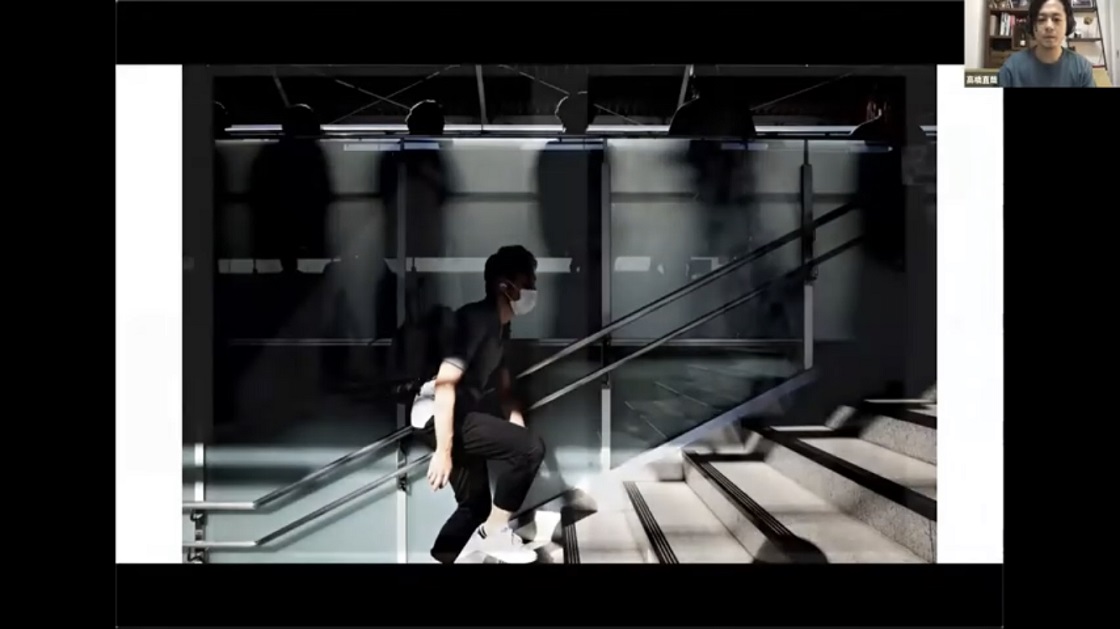 He takes snap shots using shadows and silhouettes. The Fujifilm X100V is also his favorite.
Next is Kazuhiro Shiozawa, who has been using GR since the film GR. About half of the 40,000 shots he takes annually, some 20,000 shots are taken with GR!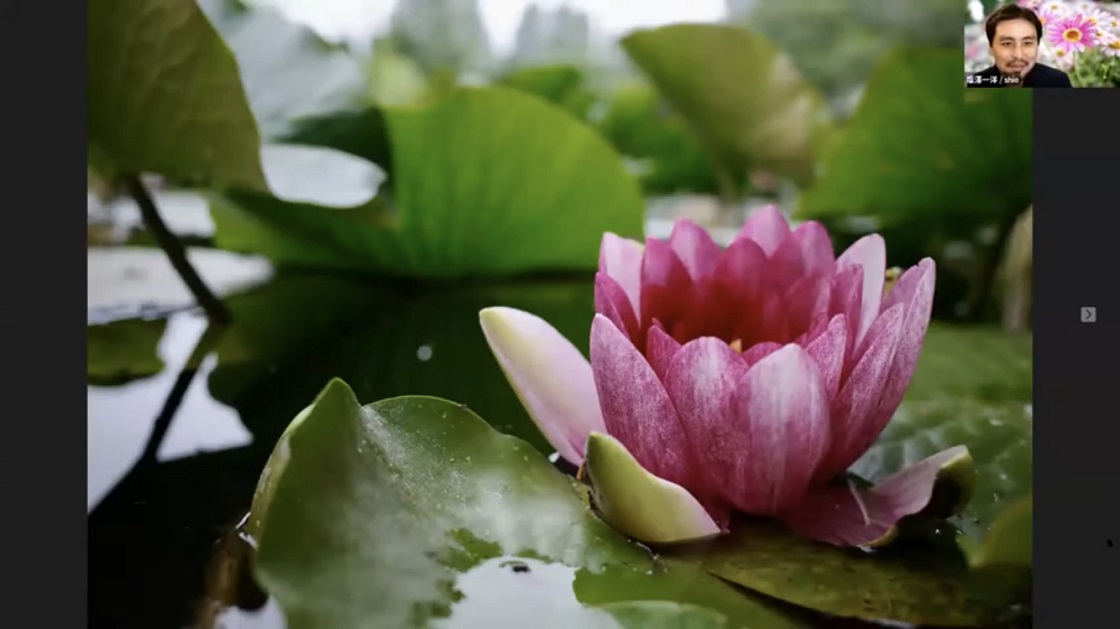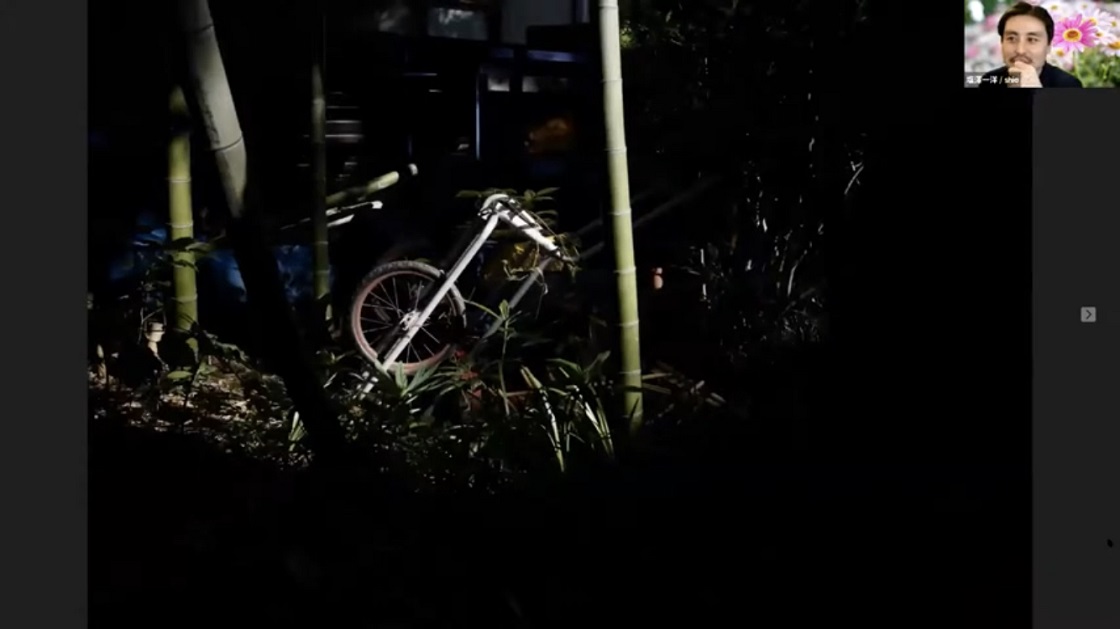 Mr. Shiozawa, who loves empty-handedness, says it is his standard to put a wallet and a smartphone in his pocket and GR in a case attached to the belt. He says he takes a walk in the neighborhood almost every day. He showed us some photos from the walks. He was using the SIGMA fp + the GR lens as a WEB camera for this particular online discussion.
Next was Satoru Watanabe. He says when he has a GR, he wants to take something strange. His hidden sensibilities come out when he uses it. He says it's a camera to find something strange.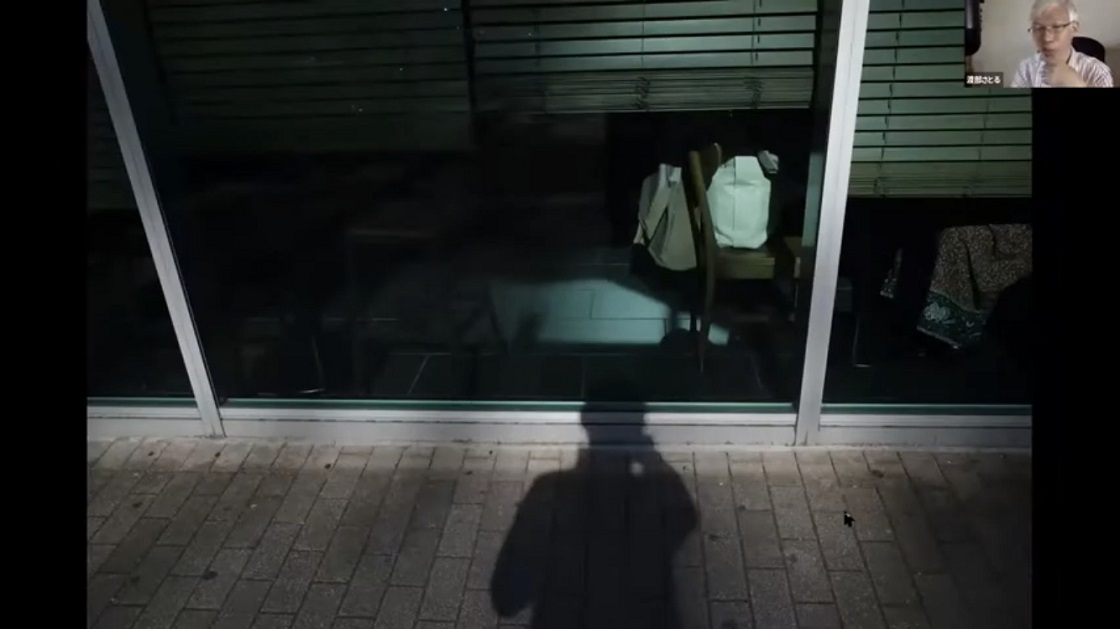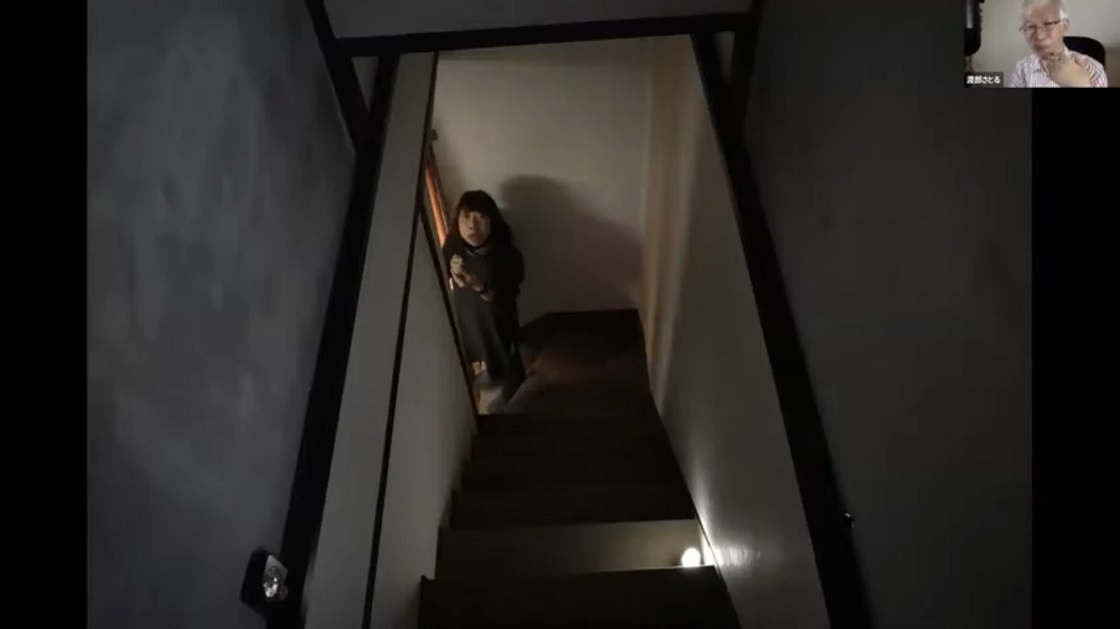 Mr. Watanabe also likes to take pictures with GR when he is attracted to shadows, and likes to use a flash. His works in the GRist section are also shot with flash. At the end of his introduction, when he smiled and said "There are lots of requests for GR," he must have made ARA and Hosokawa from RICOH, the planner and developer, very nervous...
Lastly but not least, Mr. Koichi Akagi. He says he has been using GR since the time of its predecessor, the R1. He also likes to use the GR lens attached to a Leica, which he showed us through the monitor.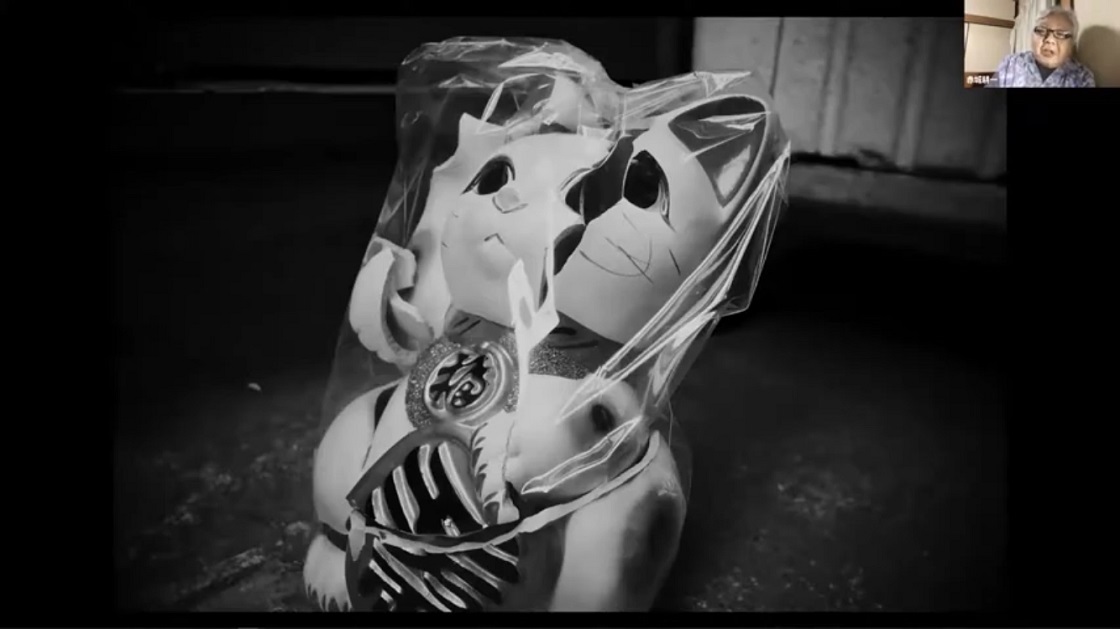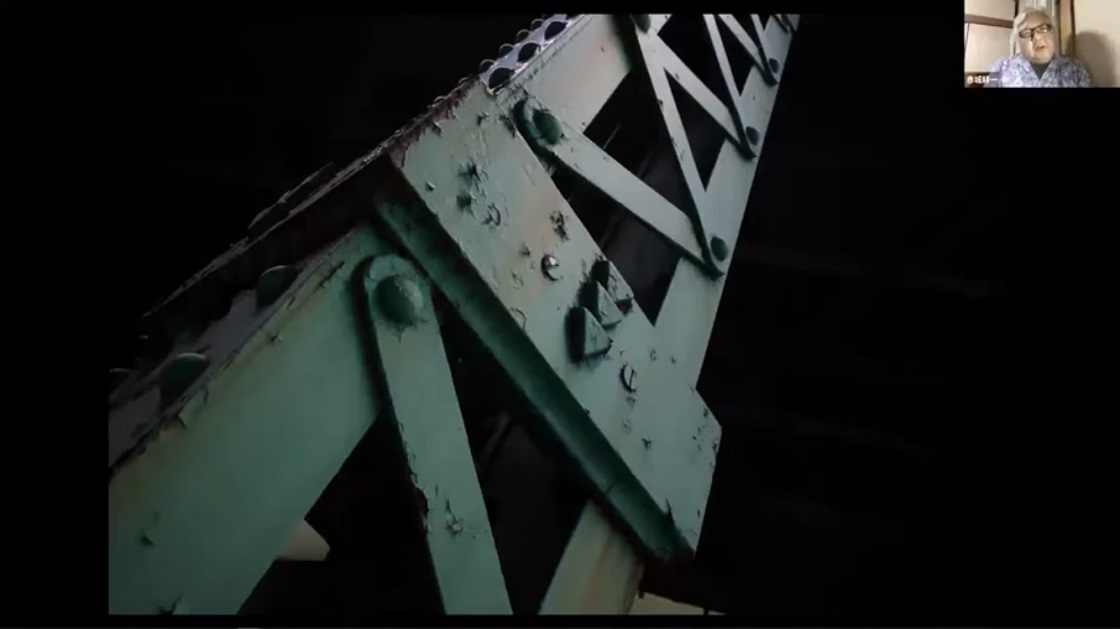 A broken welcoming cat with an ominous feeling in monochrome. Excellent texture of the steel tower at night. By the way, he started writing a new series in "CAPA" magazine. Please check it out.
After the introduction, the roundtable discussion started by Mr. Watanabe saying "Then, can I make some requests for GR?"

The first comment was that it was difficult to press the shutter button when shooting vertically. He suggested, for example, the OK button could be assigned the shutter button.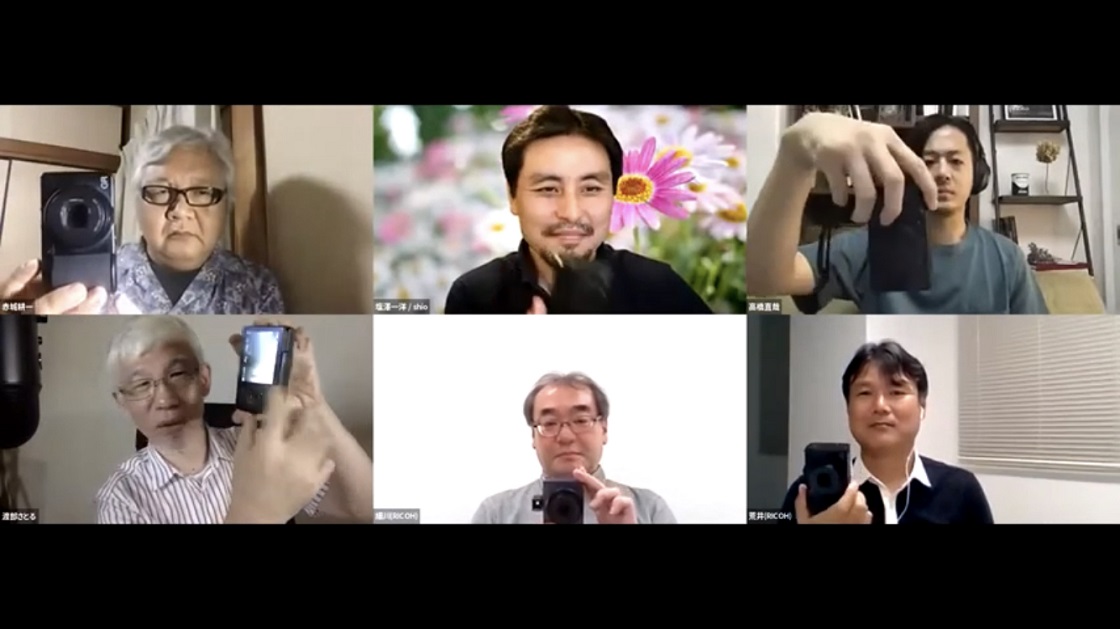 Picture of everyone holding the GR vertically during Mr. Shiozawa's vertical shooting course (thumb shutter).
After that, all the guest photographers made some comments from the position of the shutter button, +-key of exposure compensation, to the size of the UI display, as well as things that can not be written here (!?).

Mr. Watanabe, who had many requests, said that there was one last thing. "I wish the GR ring became a dial and I could operate it with it as well." Of course, he knew it wasn't easy. In response to this, there was lively discussion. ARA emphasized the importance of ability to operate with one hand. The developers were being a little bit overwhelmed, but it was also an opportunity to reaffirm how GR should be.

There were also discussions about the future of cameras.

"There will be smartphones with more pixels, and it will be easier to edit and process photos. There are many "artificial landscapes" already. The media is facing the question of what photographs to choose based on what value."

"It's not only about GR, but I want to upload my photos to my smartphone as they are, so I hope it will be easier to link my camera with my smartphone. The images are better taken with a dedicated camera, and I want to upload them."

"Smartphones are devices. Cameras are companions. I carry both but the feeling is different, which is important for me."

Etc., etc. We know the relationship with smartphones will become more and more important.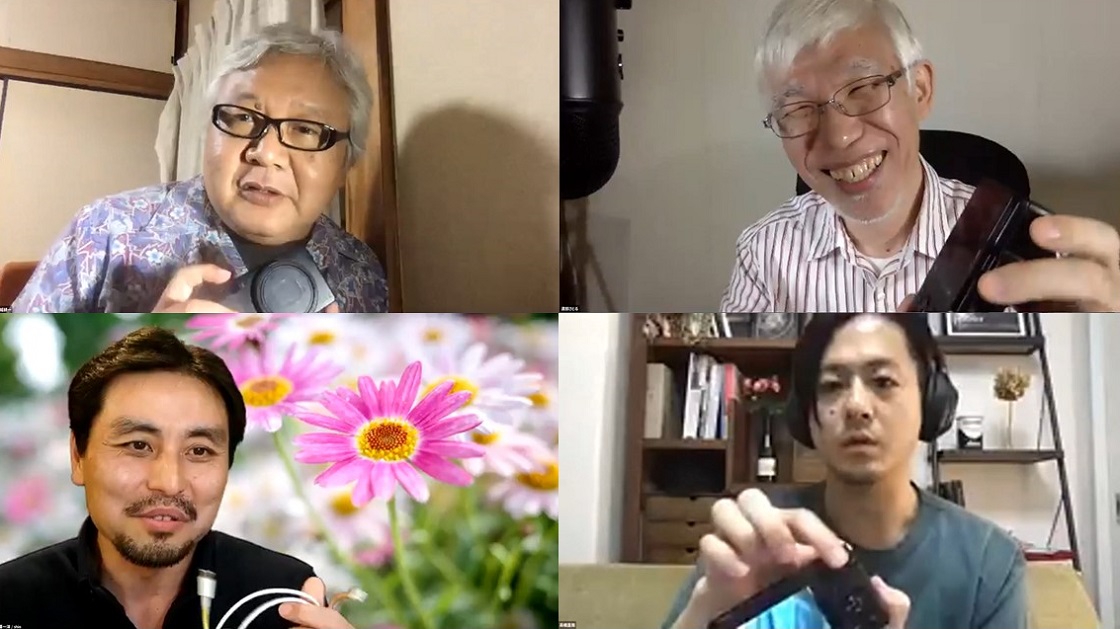 They talked passionately from requests for GR to cameras in general.

ARA and Hosokawa did their best to respond to the opinions and requests from the photographers. Sometimes they looked pale, but it was an opportunity to have an open conversation.
The theme of the roundtable discussion was "Future of GR and Cameras."

It is said that the market for so-called standalone digital cameras has become tough due to the spread of smartphones. What will happen to digital cameras in that situation, and what is the value of cameras in the first place? That's what we wanted to think about with you.

There are many things that we couldn't talk about, couldn't answer, and couldn't hear in the limited time of the event, but the "roundtable discussion" was not intended to have clear answers, or to "correct" mistakes. By knowing the opinions and comments from the photographers from the participants (chat and Q&A), I hope you will take this opportunity to think about what cameras mean to you, what is the difference from a smartphone.

* Comments from participants (Twitter):#GR座談会


Lastly, at later dates, the guest photographers shared, in their own videos and articles, their thoughts and things they did not say. I am very happy that they did it based on the roundtable discussion. Thank you!

Here are the links (in Japanese).

Mr. Akagi: Koichi Akagi's "Akagi Camera" #5
Mr. Shiozawa's blog: st GR Roundtable Online "The Future of GR and Camera"
Mr. Watanabe: 2B Channel

* Mr. Takahashi live-streamed on his Instagram. We are sorry we can't share it here.


Thank you to all the guest photographers for participating in the event!

Please look forward to another roundtable discussion in the future!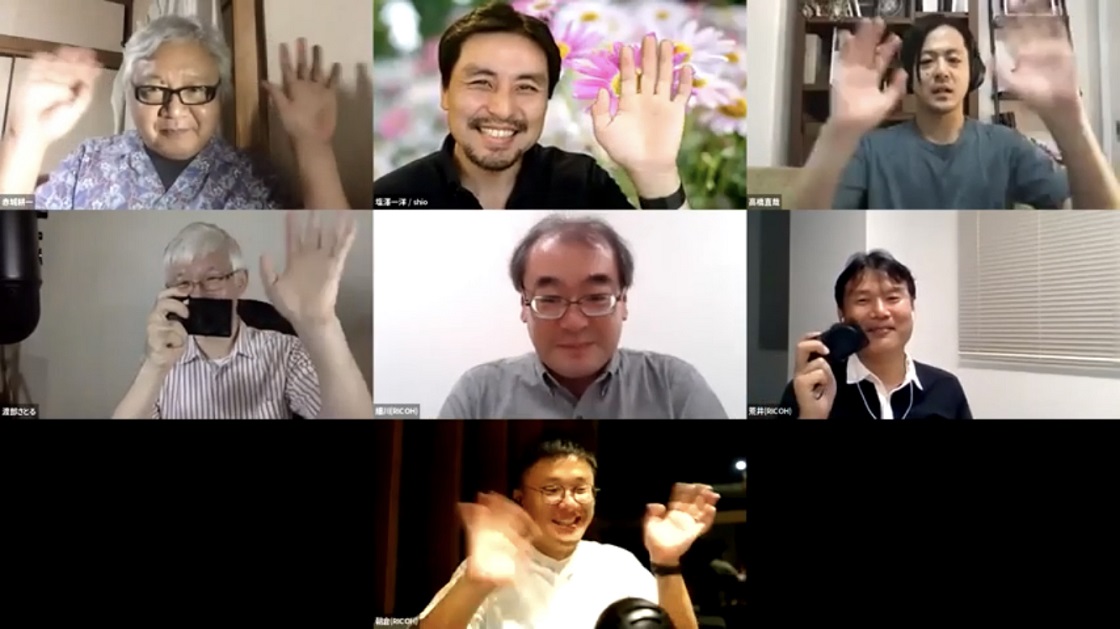 * Photo Mr. Takahashi posted on Instagram.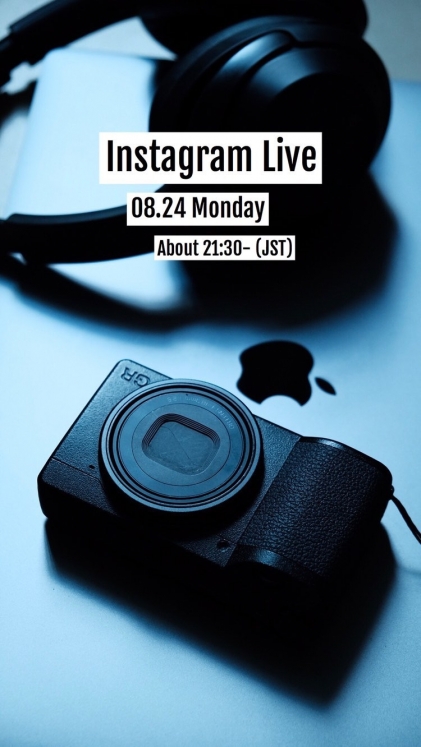 Oh, Looks cool!


(Machuko@)