It's ARA.
When I take street snapshots, I often stay in the same place for a long time, waiting for subjects to come.

As I mentioned in the GR LIVE!, I really admire the shooting style of "taking out the GR from my pocket, shooting immediately, and disappearing into the crowd for the next subject" But I can't do it well.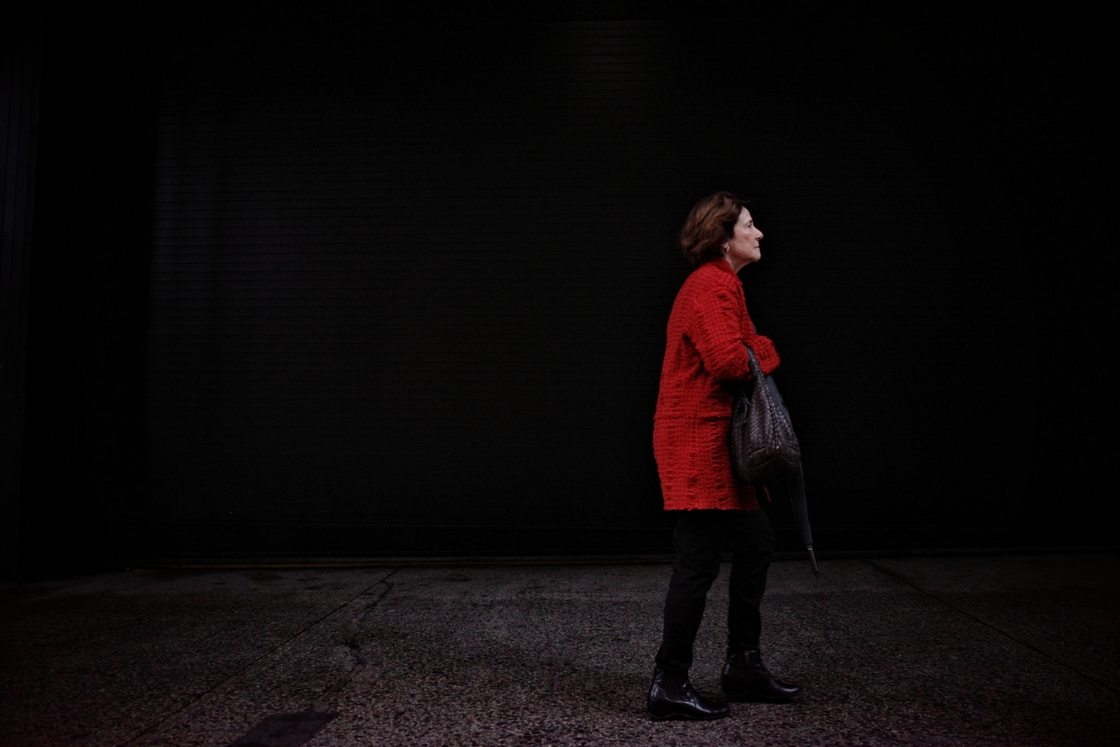 GR III, Tv mode, 1/400, F2.8 (-0.3 correction) ISO1000.
Adjusted by the in-camera RAW development (Vivid based Image Control) + Levels Adjustment
Let me show you how I eventually took the image above as an example.
There are only 4 images to show you below but I shot dozens of them, including some that have already been deleted.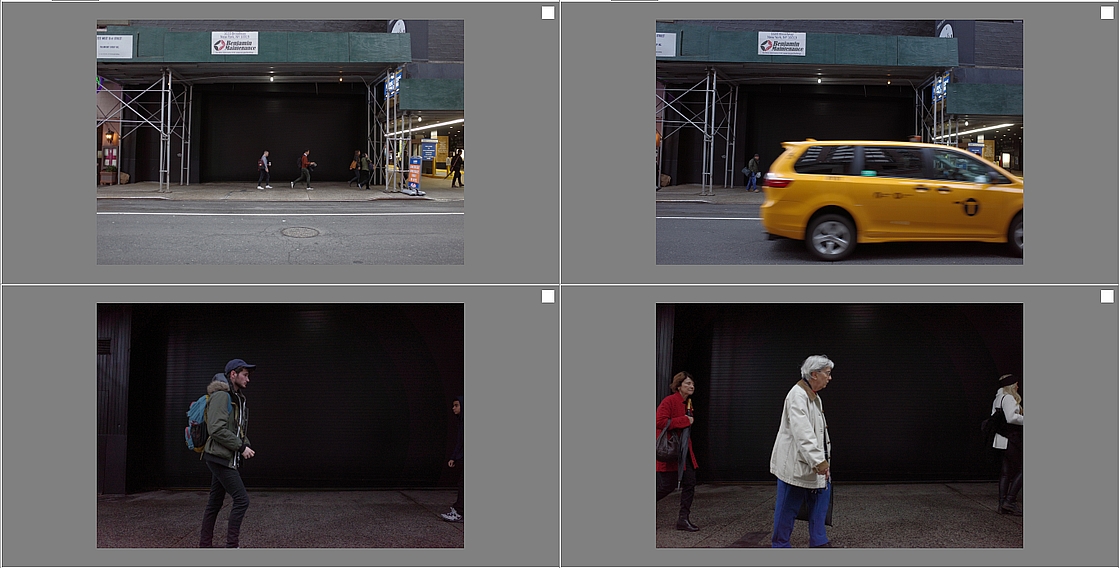 (Upper left) I find a shutter that may be a nice background across the road.
(Upper right) Be careful of traffic and cross the road.
(Lower left) Decide where to shoot and wait. After this I took more than 20 photos.
(Lower right) A woman in red comes in at the left end. The image on top was taken, aiming her as the subject.
A London-based photographer Sean Tucker, who I introduced earlier in this article, defines the styles of chasing around the subject and waiting for the subject as "hunter" and "fisherman" respectively in his YouTube video.

I'm a fisherman type. Once I have decided what I think is the point, I drop the line there and wait for the fish to come patiently. This may sound good but that's just because it's hard for me to determine when to give up.

"I've already waited for so long, so maybe 5 more minutes", then 10 more minutes, 20 more minutes... Sometimes I can't leave the place for nearly an hour.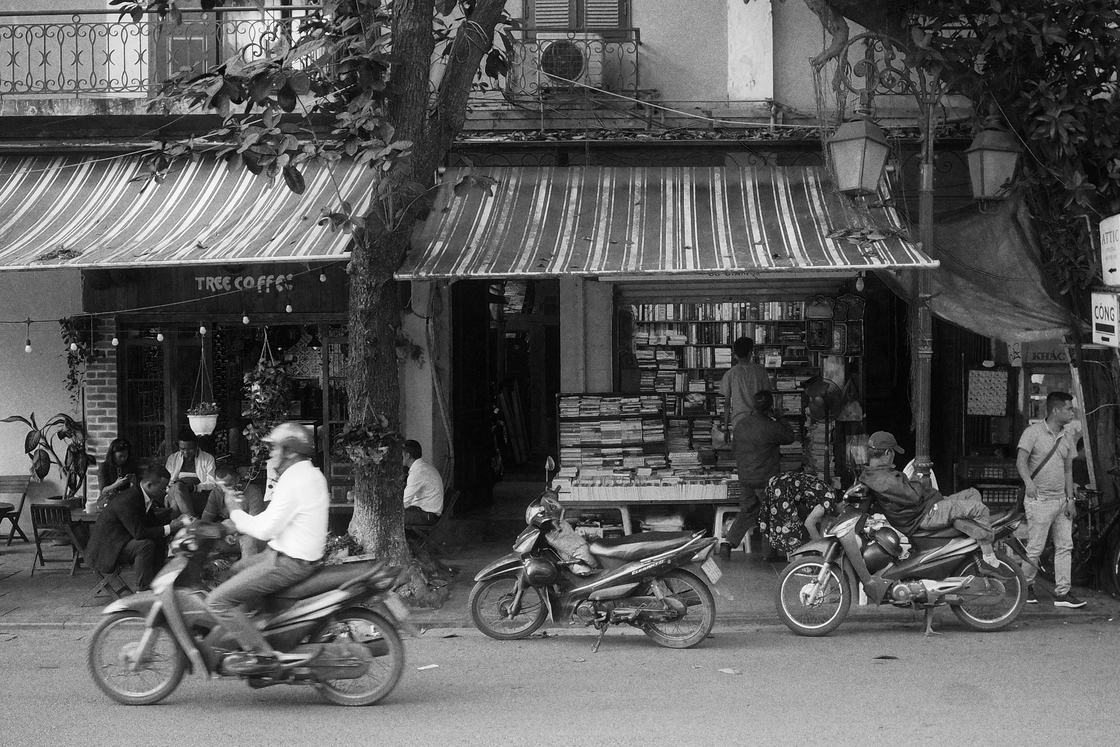 GR III, P mode, 1/125, F4.5, ISO200.
A snapshot when traveling in Vietnam. There are many small motorcycles in the city of Hanoi, but they do not come easily when I wait. I shot it when the three bikes lined up well.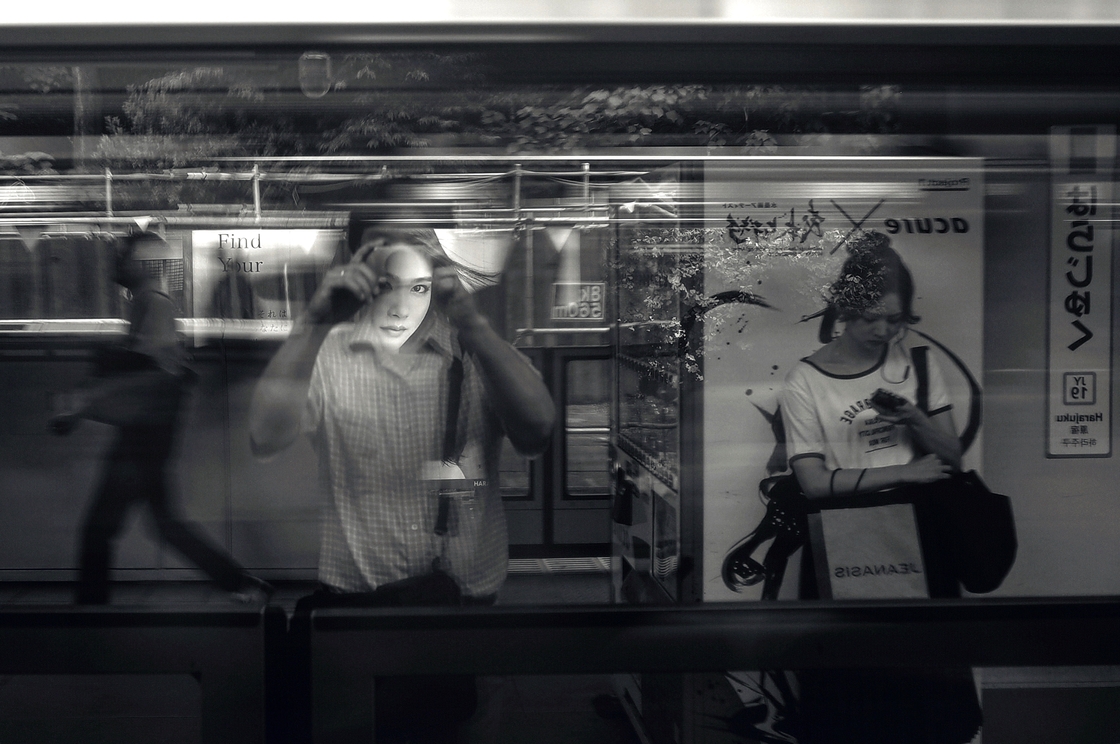 GR II, P mode, 1/40, F3.2, ISO100.
The focus is fixed at 5m, on the signboard behind the window of the Yamanote line train entering Harajuku station. I shot dozens of shots until I could make an image where the face of the signboard and my face reflected on the glass overlapped.
Well, that's how I "wait" for the opportunity to come with my GR in my hand.

I wish I could take pictures smoothly like a hunter chasing prey, but the process of trial and error between shootings is also fun.

I will continue taking fisherman-style snapshots at my own pace this year as well.

(ARA)