For both the GR III users and those who are considering purchasing it, some of them have a question regarding SD card, USB cable (for data transfer) and mobile battery like "what's the minimal setup to bring out the potential of the GR III?" Today, I will try to answer this question as much as possible.

Here we go.


[SD card]

First of all, let me talk a little bit about speed indications of SD cards.
There are three ways to indicate "guaranteed minimum writing speed" and there are following classes (marks omitted) according to the speed .
("-" no definition of indication)

There is a summery on the SD Association's site as well.
The lower the line, the newer the class definition.
Currently, in many cases, all three definitions are indicated on a card, but it depends on the product.

In order to "bring out the potential the of GR III," it is recommended to use a C10, U1, V10 or higher SD card.

This means the following two conditions are met-
(1) FHD 60 fps movie can be recorded up to the maximum single file size of 4GB
(2) Duration of continuous still image shooting at 4.2 fps can be maximized

Let me explain in details.

About (1)
In the instruction manual and the FAQ of the GR III, it is stated that "if saving movie images, it is recommended to use a Class 6 or faster Memory Card." However, there are various SD cards in the market, so it is safer to use a C10, U1 and V10 or higher card.

About (2)
Generally speaking, C10, U1 or V10 is sufficient enough. Even with a faster card, the continuous shooting duration will not be significantly longer. With a C6, V6 or lower card, the continuous shooting time at 4.2 fps will be shorter.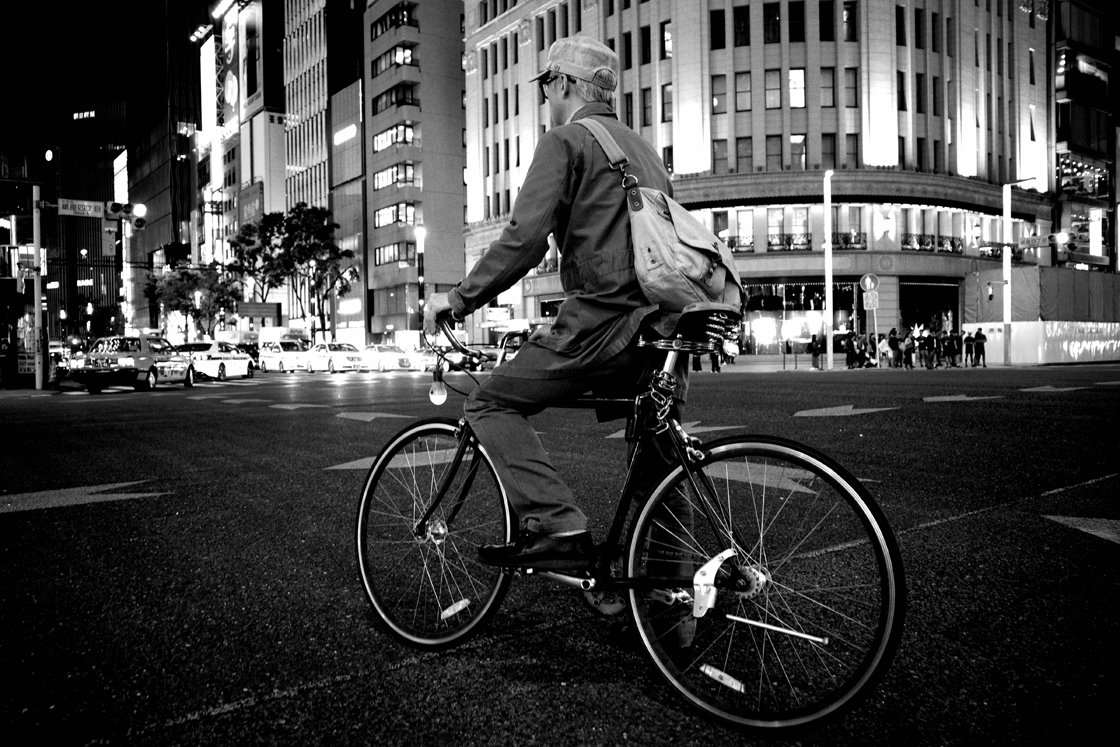 High Contrast B&W: Av mode F2.8 1/30sec ISO640
[About USB cable (for data transfer)]

The USB cable supplied with the GR III is compatible with USB 2.0 transfer speeds.
The GR III also supports USB 3.0 transfer speed. Use the appropriate cable for faster data transfer.
However, be sure to keep the cable length within 1.5m. With a long cable such as 2.0 m, depending on the capability of USB 3.0 port on the PC side, transfer speed may be equivalent to USB 2.0.

This is useful when connecting a GR III to a computer or tablet via a cable and importing a large amount of data without using a card reader. When you want to develop RAW files with a tablet when outside, you can download desired files comfortably.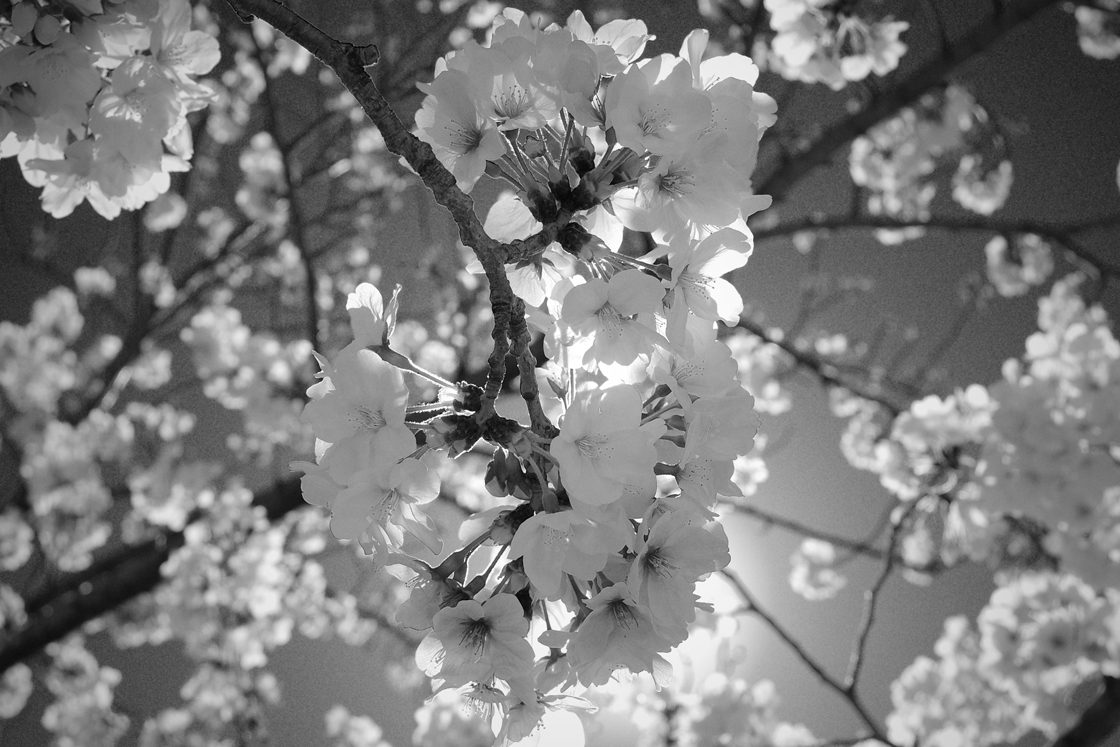 Hard Monotone: Av mode F4.5 1/800sec ISO100 50mm Crop
[About mobile battery]

For charging, a mobile battery with a 5V 1A or more output is good enough.
More output capability does not improve charging time. This is the case for both charging with a USB cable and using the optional battery charger BJ-11.

As indicated at the end of this article, for interval shooting or interval composite longer than one battery, there are some PD-compatible mobile batteries that can be used for the GR III.

As an example of a "PD mobile battery that did not work properly", there was a case that the power of the camera went off when booted only with the mobile battery and the lens extended. Even this mobile battery works properly when using the internal battery and the mobile battery together. Just for your information.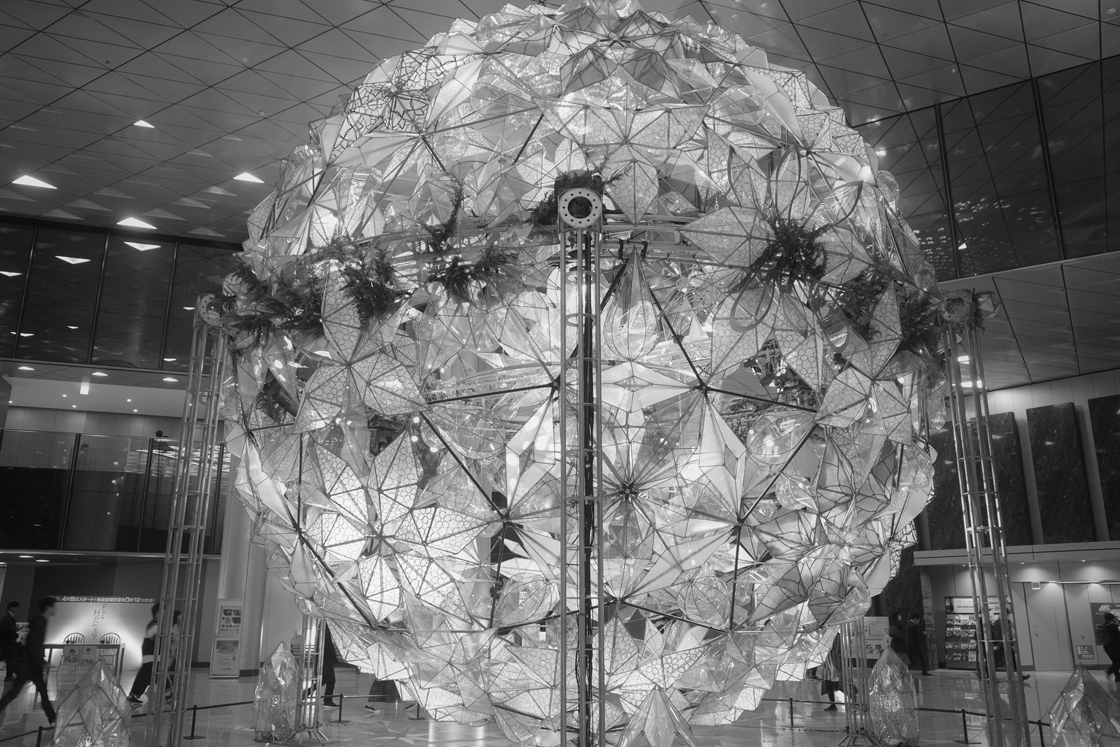 Soft Monotone: Av mode F2.8 1/30 ISO320
In some cases, the items you already have are sufficient enough. You may have to buy something else in other cases.
Shoot with your GR III comfortably!

(KA-TSU)