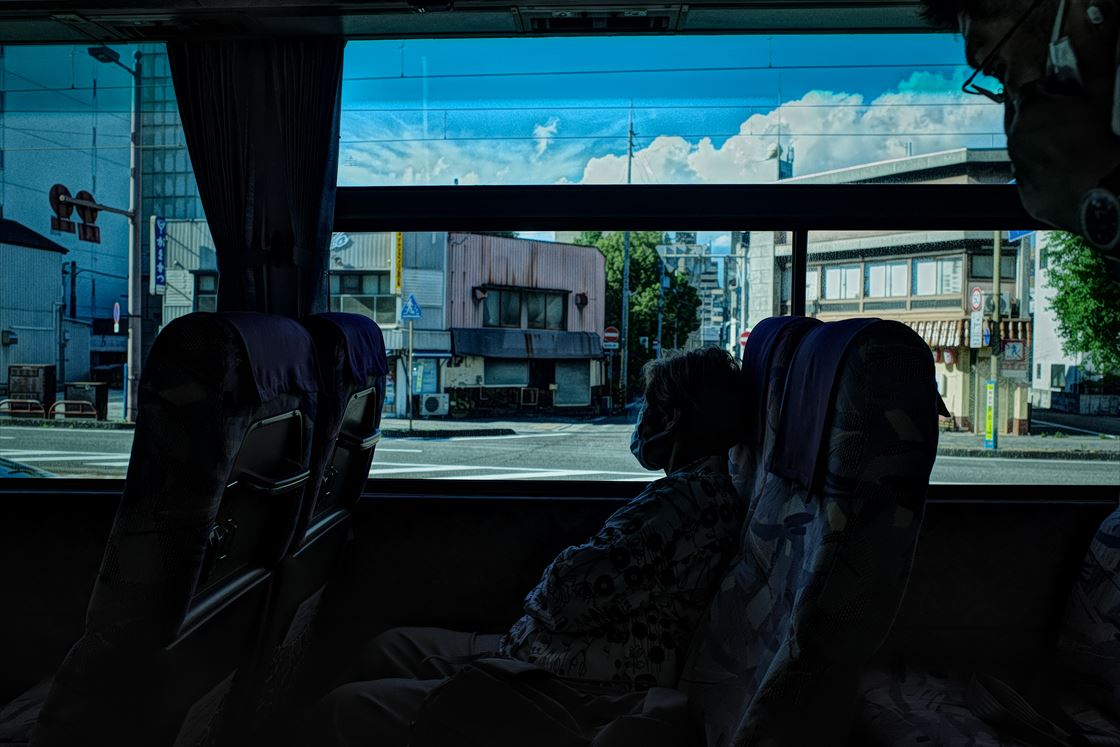 Toward the end of my twenties, I realized that my physical fitness was declining and wanted to take up some kind of sport, but I couldn't find any friends to play with. So I decided to go to a gym to train by myself. The instructor with an inverted triangle upper body like Marvel's character said, "There are three tips you should remember to keep your exercise durable and fun."

Have an instructor to correct your form and stimulate you. It also prevents you from breakdowns and falling into a rut. The second tip is nutrition. Nutrition, especially protein, is the building block for muscle, and training is just a blueprint.

"Plus it's good to have company," the instructor said, looking me in the eye. "Just to have someone say, hey, you look different, that's encouraging. Not only do you feel better, but it makes a difference."

I was surprised to be informed that I needed an instructor and a group of friends, regardless of the fact I started the training because I liked the idea of being able to do it alone.

Photography is like that too.

Nowadays, there are many methods and tips on how to take good pictures, but it is good to have someone you can call a mentor. Nutrition is different for each person, and "Likes" on Instagram might work for some. As someone who grew up in the 20th century, however, I would say that when it comes to nutrition and friends, it's great to have real ones from time to time. The quality and effectiveness is far superior.

On my way to Kochi, I wondered how today's high school students are doing. They take pictures even though they were born in the age with YouTube. They use cameras even though they have smartphones. Since they are connected to the world through social media, they might as well feel close to Tokyo even though they live in Kochi.

GR's unique events include "trip" and "meet". Trips and meetings are important nourishment and stimulation in photography. The GR is a camera designed to maximize the enjoyment of these two factors. GR trip is a gathering of friends to call the GR team, whereas GR meet is a gathering of participants at a place prepared by the GR team. Each has its own advantages. Somehow, I feel that trip is similar to 28mm and meet is similar to 40mm. I think so in terms of distance and depth of involvement.

The trip may be more likely to represent the local character of the area, because the venue and shooting location are decided by the participants. That is why I was pleased to be invited for the trip in Kochi, where I had always wanted to visit.

There is a TV program in which Masakiyo Maezono travels around Shikoku by bicycle, interacting with the local people and experiencing the fascination of the island. The scenery is beautiful, but what attracts me most is the people's character. The kindness and closeness of the people, who do not meddle but are always ready to help if you have any problems, is the best. Kochi in particular was wonderful. I told everyone around me that I would like to visit there sometime soon, ideally by bicycle, but even if not, I would like to visit there sometime in the near future. If you wish strongly enough, it will come true.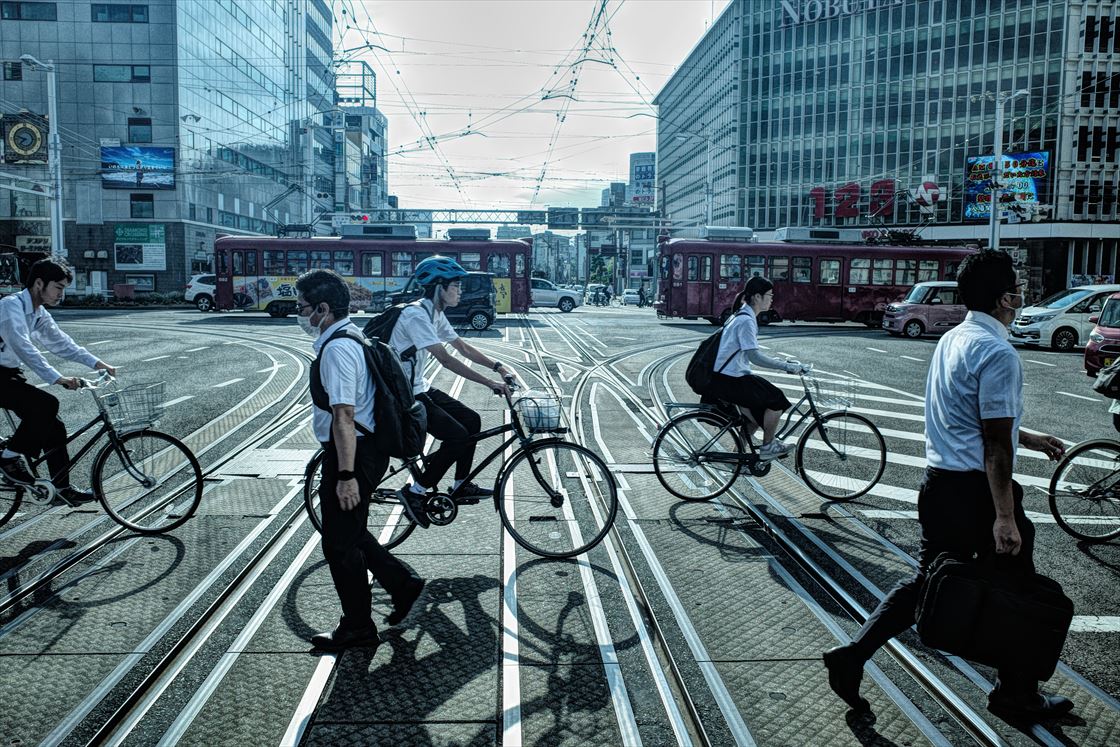 I only remember fragments of my time in Kochi now. The scorching heat, the sweat, the laughter, the bonito, the contrast of green and blue, the nice and cool people and the gentle flow of time... I thought this is what trips and meetings are all about. Using the same camera makes for an immediate conversation. GR was there at every moment.

I am proud to say that I have always taken photographs alone. However, I have always had friends, and that is why I have been able to continue. I have always admired something and have only received, but I wished to play a role to give as much as I could, along with the memories of sweating and walking together with the GR in our hands.

As someone who continued to take photographs on a small island with no friends, once failed, but became a photographer, I had something that I wanted to share with the students, so I put it into words at the end.

"Don't forget that this event came true because you all wished for it. I won't say that if you wish for it, it will come true, but what I would like to emphasize is the importance of taking action, not just thinking about it, and the joy of seeing the world change because of it."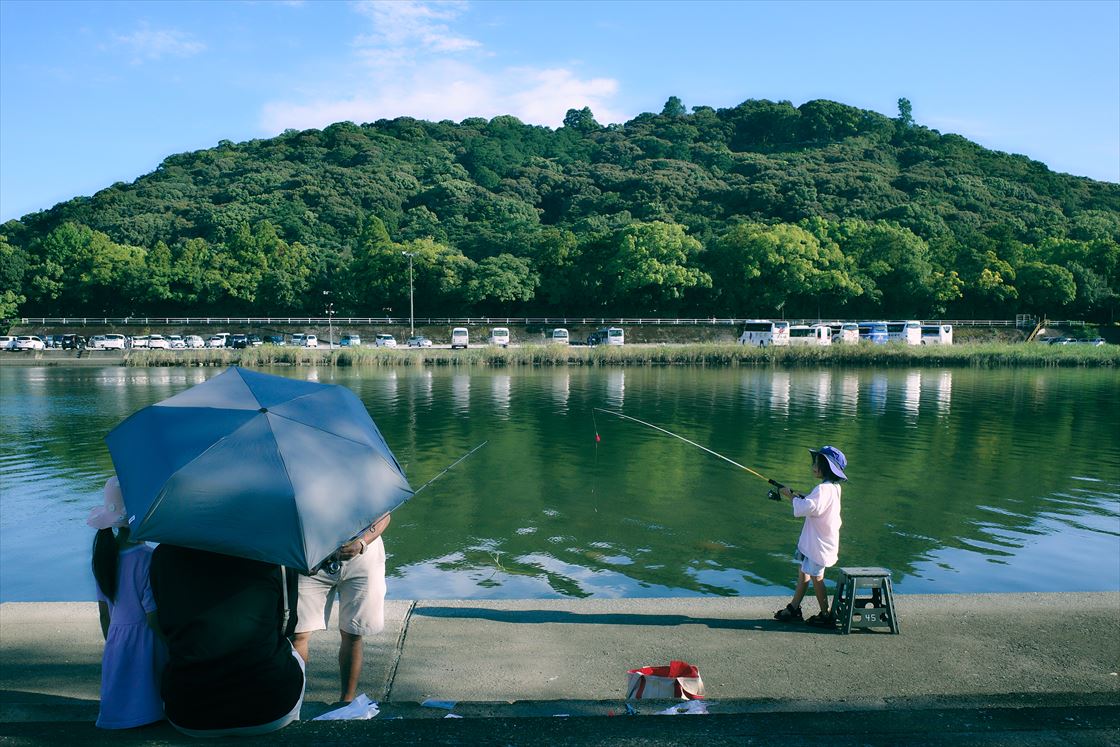 Yukio Uchida
Born in Ryotsu City (now Sado City), Niigata Prefecture in 1966. Uchida became a freelance photographer after working as a public employee. Besides his commercial work in advertisement and with actors and musicians, he has a reputation for black and white snap shots of people and streets. He also writes for camera magazines and newspapers. His main publications include "Leica to monokuro no hibi (Leica and Days of Monochrome)" and "Itsumo kamera ga (Always with Camera)". Currently, he also teaches photography and speaks for camera manufactures.
www.yuki187.com/gr-diary