Looking back over the past three years, it's been so good to be near the sea.

In the first year, when I was withdrawn without knowing what exactly it was, in the second year, when we all were refrained from everything, and in the third year, when I have somehow come to understand how to live with it, the sea has been always there whenever I go to the beach, and even at home, I can often hear the sound of waves when there is a southerly wind. When I go to the supermarket, I don't go for the shortest way but walk along the seaside instead. It is just a seaside path with nothing special, but I feel the sand with my whole soles as I walk step by step.

This is where my photobook "Hama", published in 2018, was created. In my photographs, I kept capturing what was on the beach, whose scenery would drastically change even if only one of the beachgoers disappeared. I took a little detour along the seaside every time I went to the post office to ship the photobooks because I wanted the people who open the book would be able to feel a tiny bit of the smell of the sea, which might be merely a matter of my self-satisfaction, though.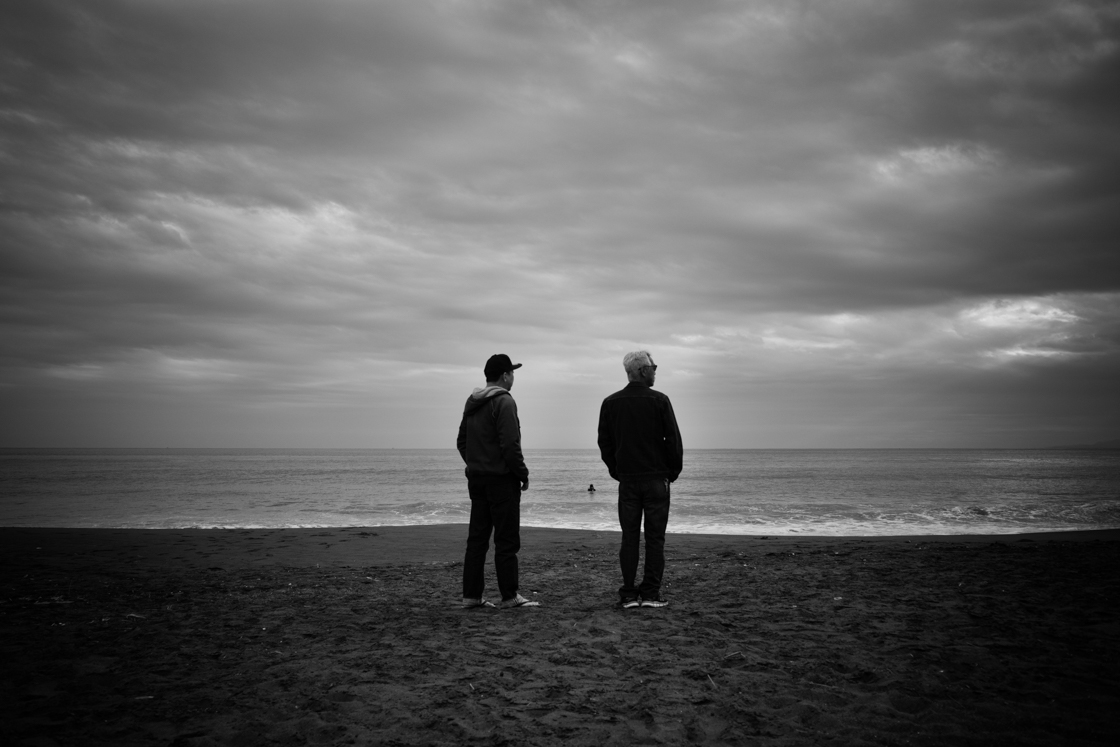 I guess this is what it means to be near the sea. I do not go to the beach for any particular reason. As in the famous quote, "because the mountain is there", I bring my camera because the sea is there. I take pictures because I have a camera. As I look at the ocean, feel the breeze, get some sand on my body, and take pictures, my mind begins to loosen up. When I take off my face mask and breathe in the breeze, I feel as if each cell gets moist and my body becomes a little larger.

To live near the ocean was simply the result of a series of coincidences. I never thought I would live near the ocean someday, nor did I even want to surf. But things often have their own flow that you can't control. All I did was to ride the wave.

I look at the ocean and take pictures. I often get wet, not noticing the tide rising, as I take pictures. The fisherman I call "Bro" finds me and says, "You did it again." But that's just the way I am.

The sea, which does not seem to change but changes day by day, and the place called beach, which the sea creates, always welcome me with open arms. This afternoon, just like that time, I'll take a nap with a bottle of Kurokirishima as a pillow.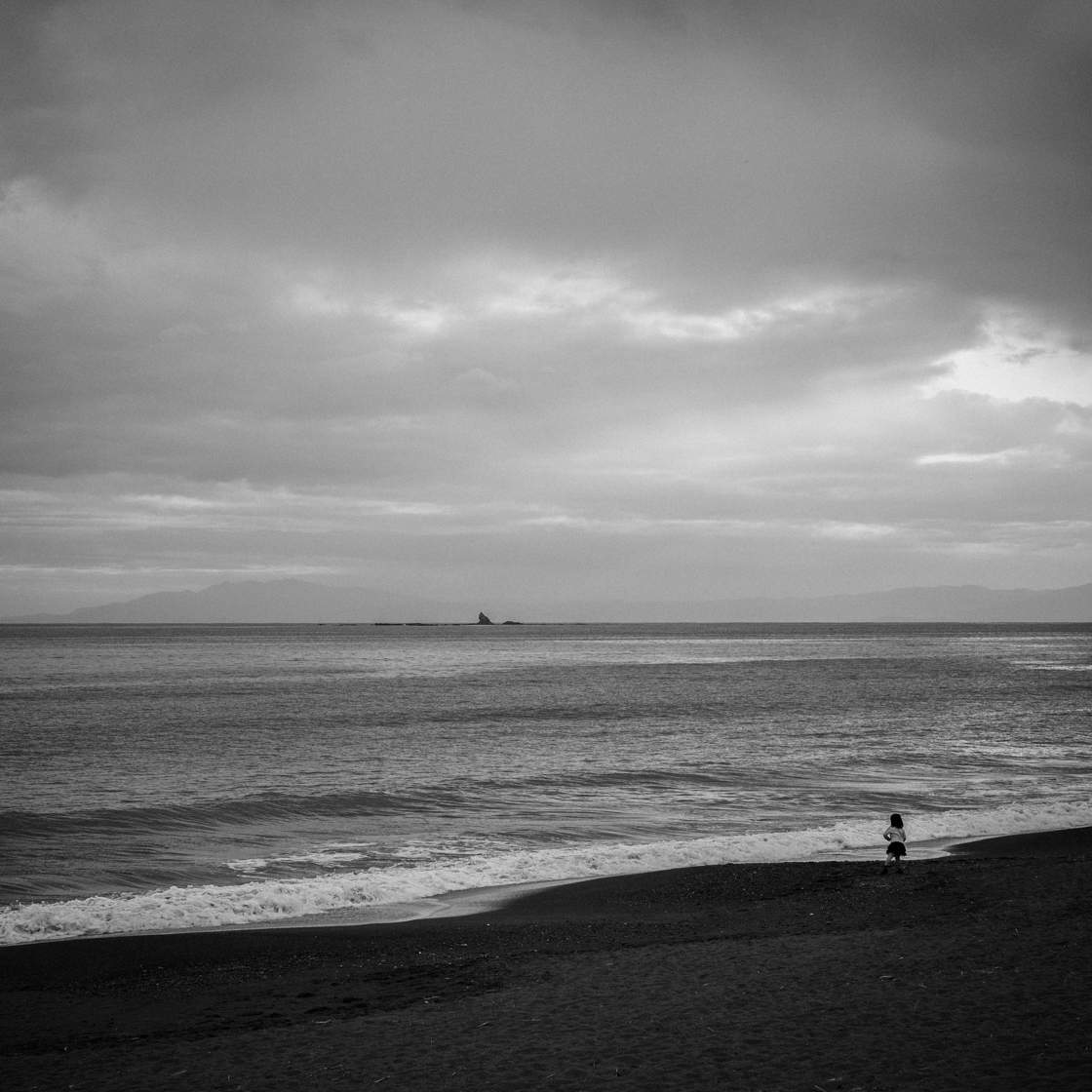 Mina Daimon
Born in Yokohama, currently living in Chigasaki, Daimon became a photographer after winning the Ricoh RING CUBE public exhibition. In addition to being an artist, she collaborates with apparel brands, teaches courses and holds events sponsored by camera manufacturers and stores, and contributes articles to magazines and web magazines. Has held many solo and group exhibitions. Her representative works include "Honjitsu no hakoniwa (Today's Sandbox)" and "Hama", as well as the photobook "Hama" (Akaaka Art Publishing Inc).
www.minadaimon.com