This was when I was about to turn 32 years old.

I had been living a life unrelated to photography, because I valued what I experienced and what I thought more than what visual information I saved. I did not own a camera, nor did I want to own one.

However, one day I saw photographs of Angkor Wat by Bun-yo Ishikawa in a magazine and my life changed. Bunyo, who used to take pictures of Cambodia when it was a war zone, took those pictures after it became peaceful, and I intuited that cameras could be tools for art and that I had to do photography.

He was using a Leica. Of the three lenses he had attached to it, I was most attracted to the 35mm. I bought the lens after thoroughly reading books by Yukio Uchida, whom I had never dreamed of having the honor of writing columns with, and was convinced that it would be a good choice.

It's amazing how easily one can change. I began to think about photography in my sleep and awake, to carry my camera with me wherever I went, and to look at the world through the Leica rangefinder. Everything- including things that had seemed negative to me previously- looked interesting and beautiful.

Due to the nature of rangefinders, there is a margin of error between what you see and what the lens captures; the 35 mm frame shows a slightly narrower range than the actual picture. I found out later that it was almost exactly the same as the range of 40mm.

Even now, when I look through that viewfinder, with that frame, I affirm everything I see in a conditioned reflexive manner

My first digital camera was the first generation GR DIGITAL. I attended its presentation conference for the general public and bought it at a mass retailer on the day it was released.

It took a little while for my eyes, which were used to 35mm, to find the sweet spot for 28 mm. I figured there must be a reason why so many people love 28mm. I'm the type of person who can use any length of lens from ultra-wide angle to ultra-telephoto without any difficulty, but I spend some time finding a sweet spot for each lens.

With a 28mm lens, if you are too intimidated and don't get close enough, you end up with a cowardly photo, and if you are too aggressive, you end up with strong perspectives.

However, I have found that when taking a picture of a subject at a moderate distance with 28mm, I get "something" in the picture that I don't get with 35mm- something that is not visible to the eye, but something I certainly feel with my body and soul.

Since then, I have been fascinated by 28mm.

That's it for a very personal story about 40mm, which affirms what you can see, and 28mm, which visualizes what you cannot see.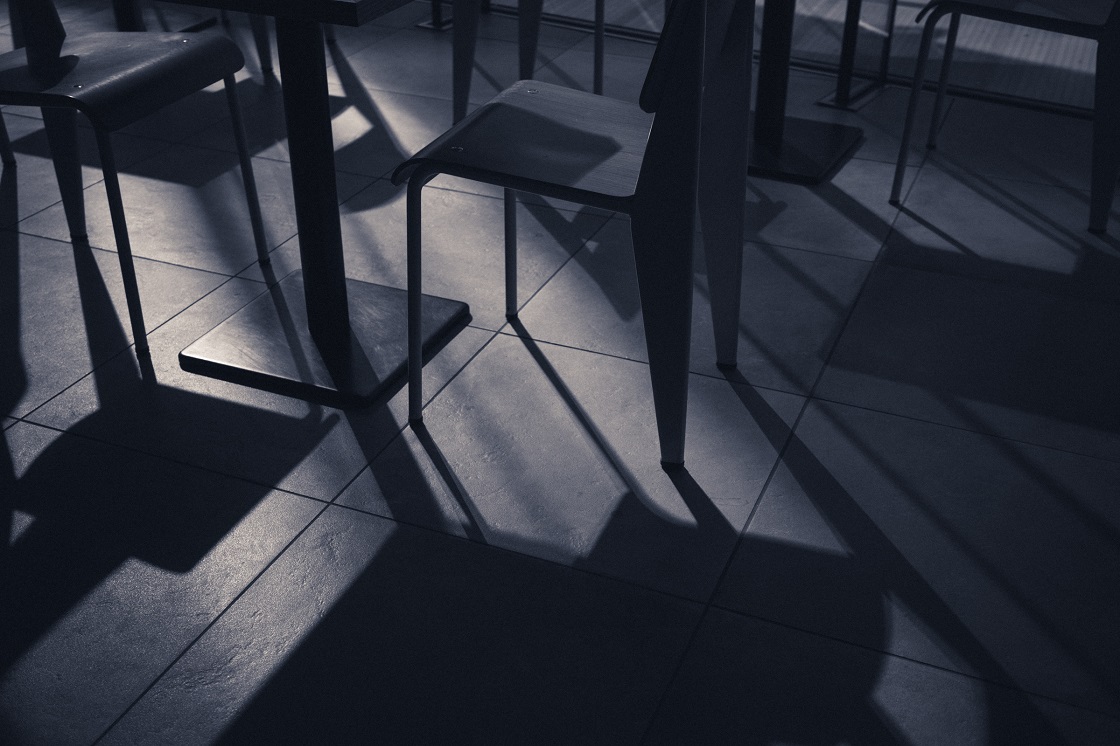 Taken with GR IIIx
---
Robert Adachi
Having always been interested in how we connect and create, Adachi studied foreign languages, programming languages and art as a teenager, studied international law and global issues at the university, began composing music at the age of 22, and self-taught photography at 32. He was in charge of the brochure/official sample photos of the GR DIGITAL III, GXR, and GR. Composed the original music for "GR Concept Movie." Received many awards worldwide in fine art. His publications include photobook "Clarity and Precipitation" (arD).
www.robertadachi.com