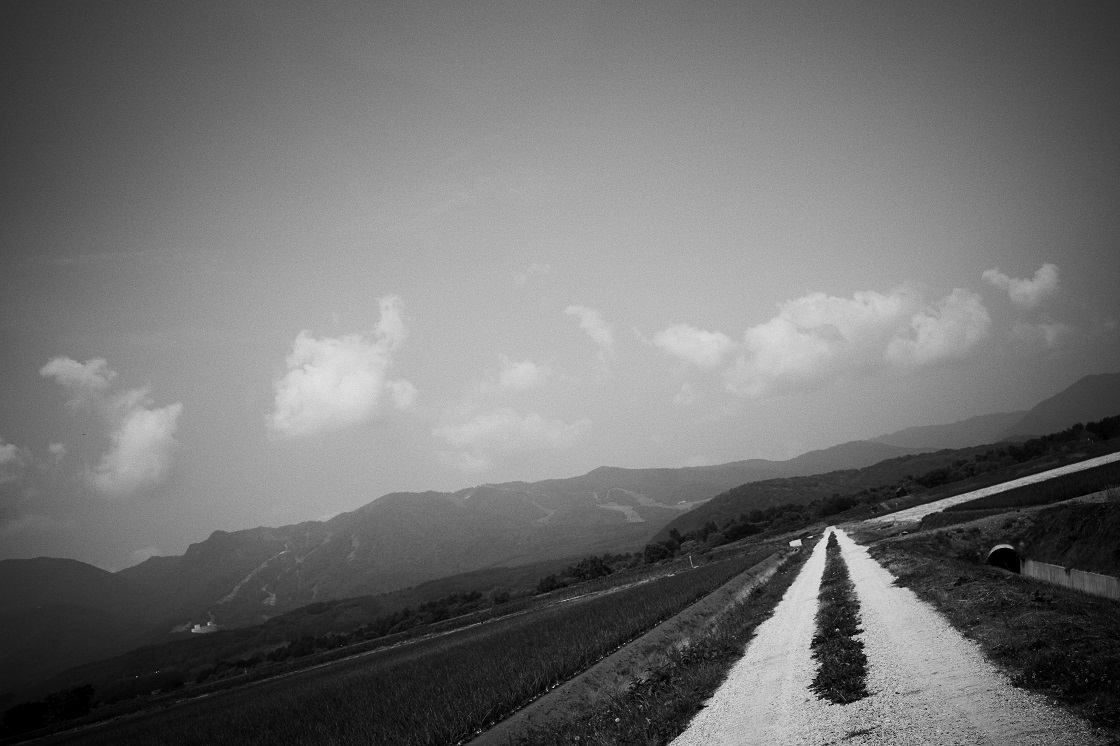 The 8th SPECIAL content is by Kazumi Kurigami, who was in charge of the catalog images for the GR (released in 2013). Along with his excellent works in New York city, his "hand" on the cover page is worth remembering.

Please enjoy our interview with Mr. Kurigami, who used the GR III in his special feature in "SWITCH" magazine (September issue released on August 20), as well as his unpublished photographs of his hometown!

―――
 
Furano, Hokkaido. In January 1936, Kazumi Kurigami was born in this area called the Furano Basin. It has paddy fields surrounded by mountains. He moved to Tokyo in 1960 at the age of 24, aspiring to be a photographer. Being active as a photographer on the front lines at the age of 85, he visited his birthplace this summer as a part of the project for SWITCH magazine. In the course of his journey, he took snapshots with his GR Ⅲ in his hand.
 
 
Kazumi Kurigami and GR

I met GR in New York. I photographed New York city with the GR. Until then, I used Leica film cameras for snapshooting. The GR was digital. It was my first experience to snapshoot with a digital camera, and since then I have been gradually used to convenience and speed of digital photography with the GR.

With the GR, I can take photos as an extension of my eyes and physiology without the process I have with films, where I take pictures, come back, develop, and select images. Although I wasn't used to digital, it was surprisingly natural and smooth for me to snapshoot in New York. Just like I control images in the darkroom, the digital process was the same once I learned how to do it. I always make adjustments in post-processing. I don't use images right out of the camera.

Since then, the GR has been my "travel companion". I think it's the best camera for snapshooting because it fits in my pocket and captures well. Even when walking around streets for a short time, or in a car, for example, I can photograph from the window with the GR. Snapshooting with the GR is like breathing to me. Instead of making a shooting position, I can just take a quick shot when I have a feeling as an extension of my senses and eyes. The GR becomes my hands and my eyes.


Since the time when I photographed with Leica film cameras, I have been using 35mm as my standard lens instead of 50mm. I don't really like the hassle of changing lenses, for portraits for example, but I can use 35mm for both portraits and snapshots on a daily basis. That's why the GR's single focus lens is comfortable for framing, and I think 28mm is just right as a standard lens for digital.

My setting is at ISO 400 and the aperture f5.6. I open it up more depending on the time and place, but since I don't want to take snapshots with too much care, I stop down the aperture. When wide open, I have to pause to shoot, but I prefer to keep walking and shoot without stopping.

If I had to mention one drawback of the GR, I'd say it is too convenient. It is probable that you rely on it too much. You can habitually record with a feeling that's close to your own physiology, but you can easily forget to have the patience to wait for the coming moment and for the maturity of time. You may have better lights or the fruits may ripen deliciously if you wait some more time. You forget about the goodness of subjects maturing over time. You have a risk of yielding to such convenience.

Instead of losing the patience, I use the GR upon understanding its risk. I try to revisit places where I photographed and liked once. Very often, I have good lights there. My attitude to face the reality does not change even if the camera or equipment changes. Without that, photographers' moderation would be spoiled.

★GRist page is here.

Kazumi Kurigami
Born in Furano, Hokkaido in 1936, Kurigami moved to Tokyo at the age of 24, and after graduating from Tokyo College of Photography in 1961, he worked as a photographer for household magazine "Sumai to kurashi no gaho (Housing and Living Pictorial)" and worked for Central Studio established by Naoya Sugiki since its start. He has been a freelance photographer since 1965, and for more than 50 years, he has been at the forefront of fashion, editorial and advertising photography, capturing a vast variety of individuals and landscapes. He has won numerous awards including the ADC Award and ACC Award as well as the 12th Kodansha Publishing Culture Award in 1981 for his photobook "Rafu (Nude Woman)" featuring Asami Kobayashi. His publications include "Sadao: Sadao Watanabe Land" (1981), "Hi to hone (Sun and Bones)" (1984), "KAZUMI KURIGAMI PHOTOGRAPHS - CRUSH'' (1989) and "NORTHERN - Northern Landscape" (2002), "April". 』(2018).
 
The magazine "SWITCH VOL.39 NO.9" featuring the photographer Kazumi Kurigami in over 90 pages is now on sale.