It's ARA.
One of the things I'm addicted to lately is to take pictures of GR I encounter on the streets. It's a lot of fun to try and error, from discovering GR to capturing the image as I envision, trying different compositions or adding depth to the image by using reflection and so on.

Well, I'm not talking about the camera. Whenever I see a sign that includes the letters "G" and "R" lined up, I can't help holding my GR... that kind of story.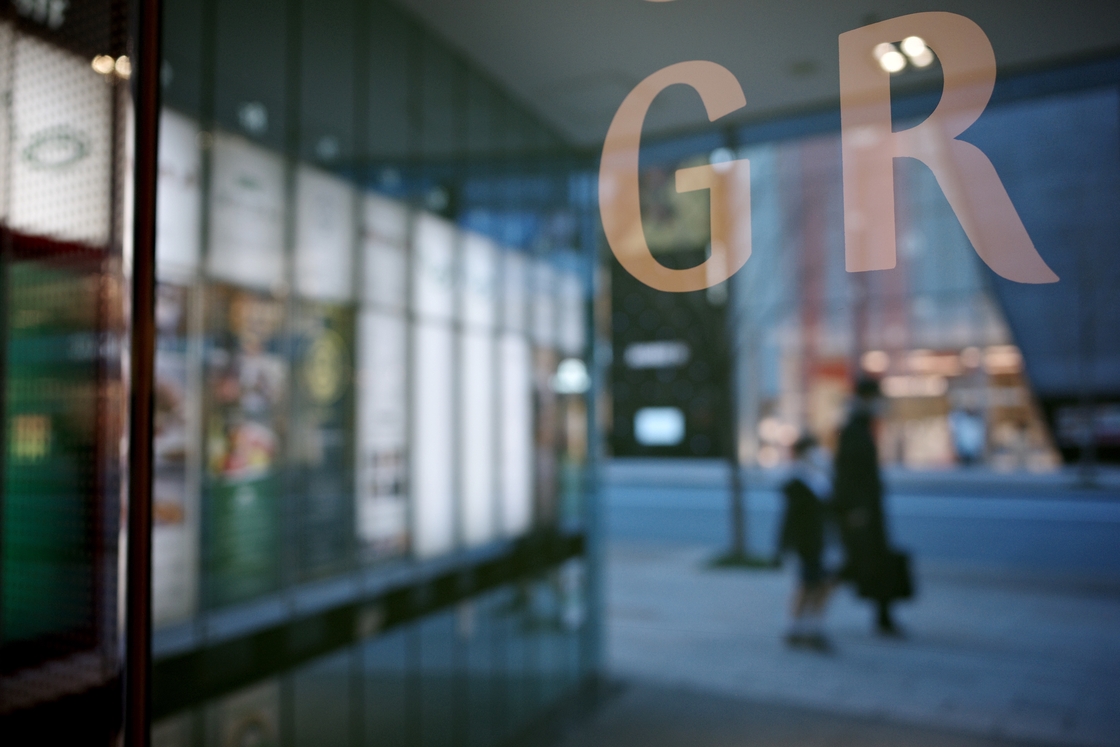 GR III, 1/40s, F2.8, ISO200, Positive Film
Even the sidewalk on the other side was reflected on the glossy wall.
It's confusing in words, but take a look at the picture. That is a sign displayed at the entrance of a certain building in Ginza. The letters continue to the right of the GR, but that part is framed out.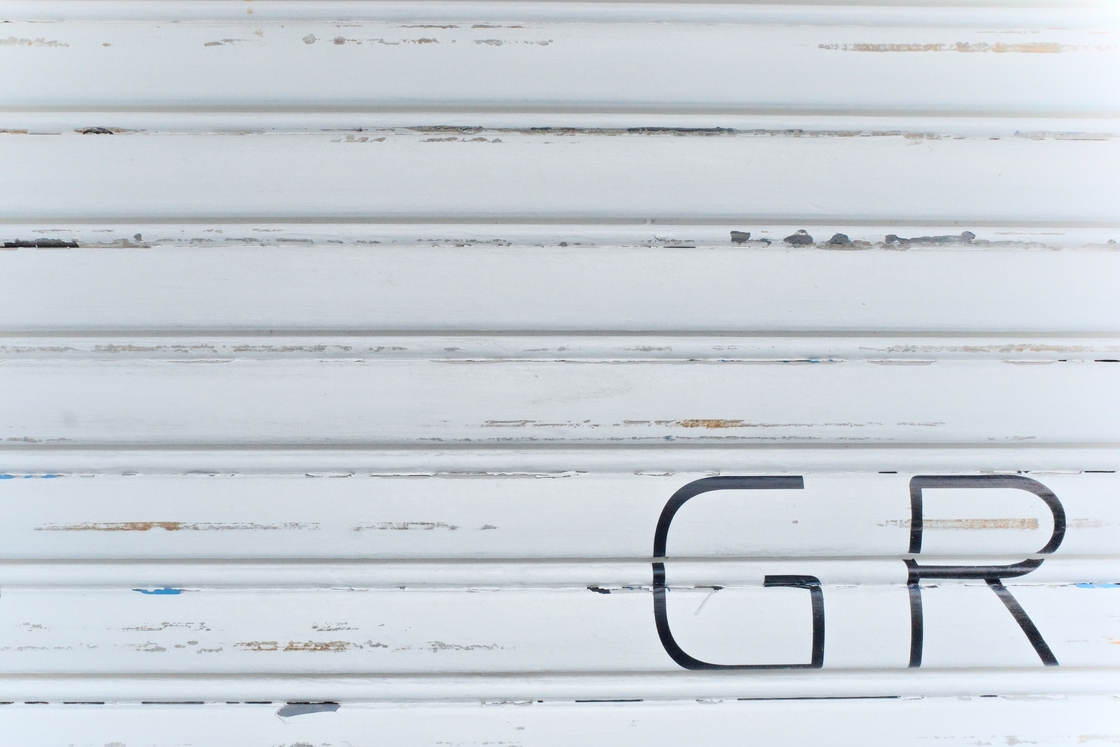 GR III, 1/30s, F11, ISO1250, Positive Film
In-camera RAW development, I adjusted the Sensitivity and Peripheral Illumination to positive to give it a brighter impression.
"GRAMAS", the brand name for LCD protective glass also starts with GR.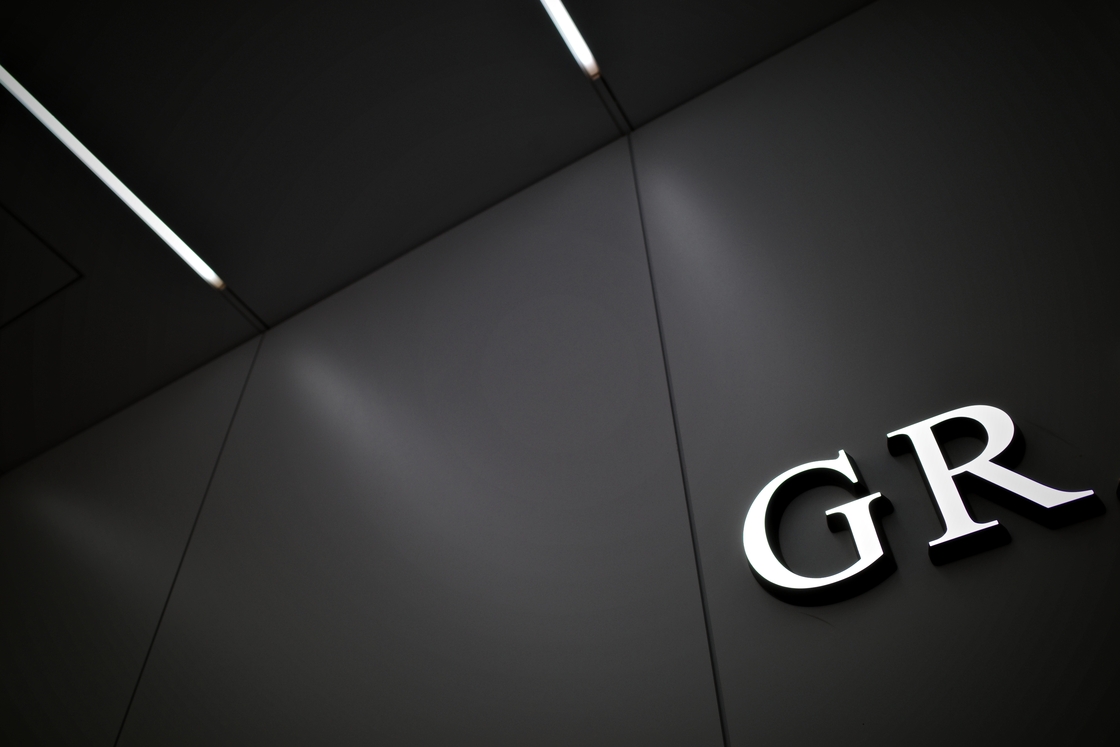 GR III, 1 / 100s, F2.8, ISO200, Positive Film
I adjusted Sensitivity to negative. It looks black and white, but the Image Control is [Positive Film].
There are many words that include GR, but I see many GRAND something or GREEN something on the streets.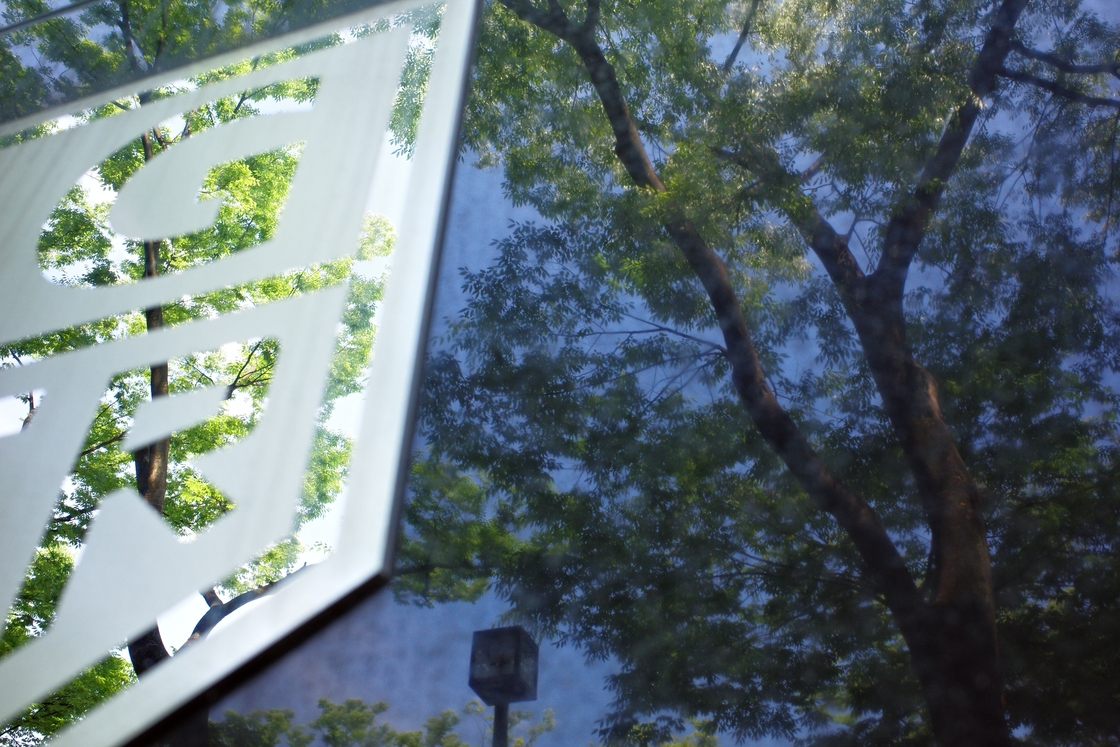 GR III, 1/30s, F8.0, ISO200, Vivid
In front of a famous watch boutique in Omotesando. Finding this arrangement, I was excited to point the camera.
This is another cut of the photo in my first post of the year. It is rare that "G" and "R" are not the first two letters.

That's all for "GR"s I found on the streets .

"To capture the moment" is the standard for snapshot photography, but I think the act of "framing the matters before you from your own point of view" is also a creative task.

Not limited to the two letters of GR, deciding on a theme and carefully choosing the subject make street photography even more exciting.

(ARA)