This article is an introduction to the interview video between Daido Moriyama and Tomohiro Noguchi, which was broadcast on CP+ (online) in February 2021.

ーーー
(translated from the original post on March 10, 2021)

Hello, this is Asakura.

"CP+ 2021" was held online for the first time at the end of February. Those of you who participated, how did you like it?

As announced earlier on our social media, the archives have been available on Ricoh Imaging's CP+ 2021 special site since Monday, March 8th. They are movies by Tomas Hara, Ryo Ohwada, a talk between Mina Daimon and Miho Komuro, and a dialogue between Kenji Takazawa and Osamu Kanemura regarding snap shooting.

On this special site, you can also enjoy "GR Special Talk" between Daido Moriyama and former Ricoh manager Tomohiro Noguchi, which was first shared on the CP+ official channel. Whether you haven't seen it or want to see it again, please take a look.

Today, let me share with you a little bit about what happened when we recorded the "GR Special Talk".

This project was originally planned to be held live on a special stage at CP+ last year, and we asked the GR official's readers for questions they wanted to ask Mr. Moriyama.

We received more than 50 questions, including some from overseas, such as:

"Does age change the way you think, the way you photograph, and what you take?"

"What was the first photobook you bought?"

"In the time when it's difficult to take snapshots, what do you think?"

Thank you again to those who sent us questions! It was finally realized after a year.


On the day of recording, we went to Mr. Moriyama's office in Tokyo. As you see in the video, the snow was falling and it was a cold day.

First, the crew set the cameras and lightings, checked the microphones, and the seatings. Meanwhile, Mr. Moriyama was kind enough to quietly move to the edge saying "I don't want to bother you guys. Is it okay if I stay here?"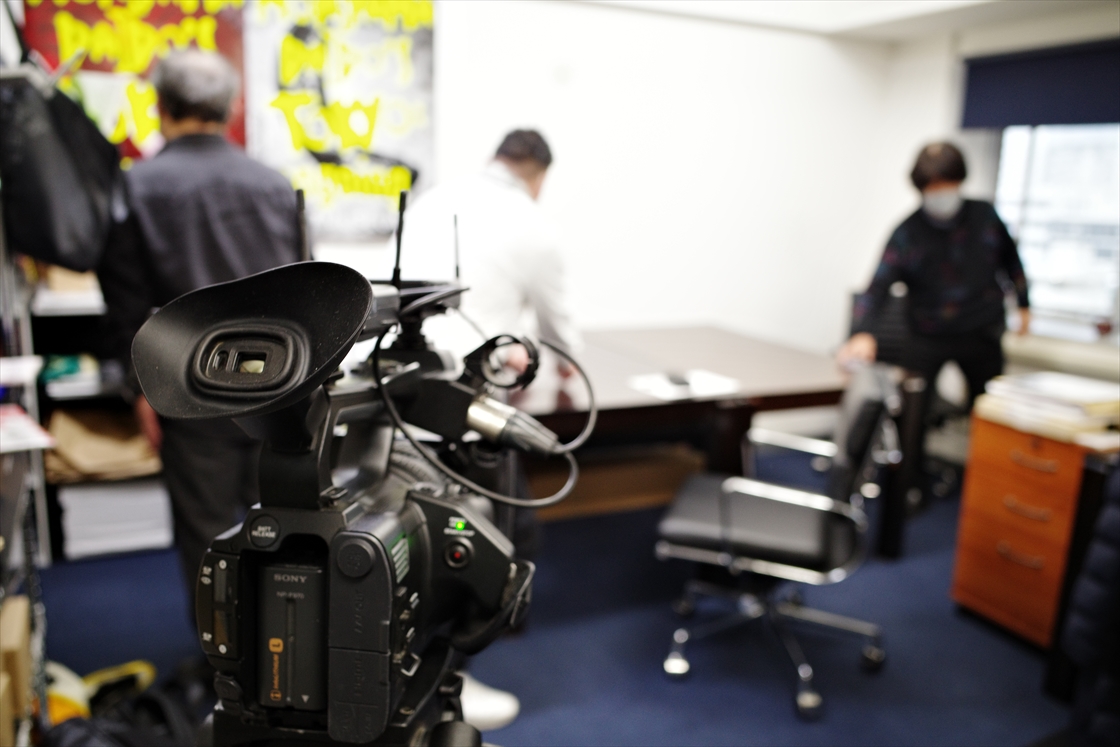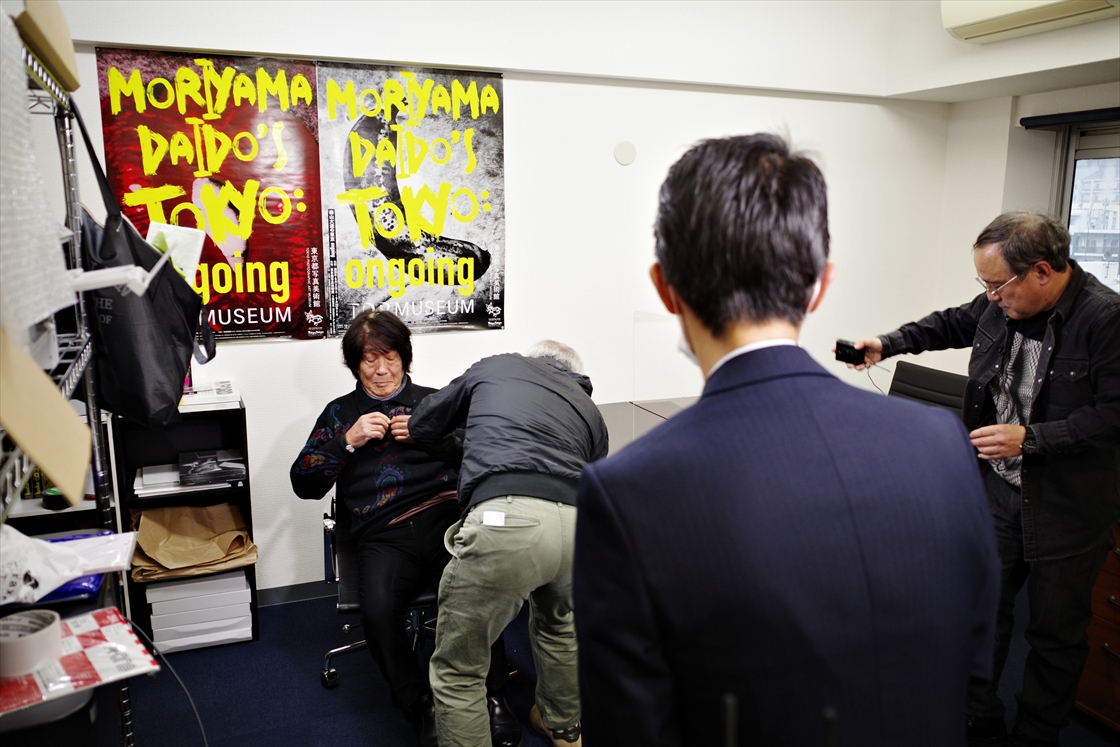 As for me, when the crew was testing the cameras, I looked around the office to find on the bookshelf a collection of his photobooks and rolls of film that he uses. As a fan, I was so excited to see the mountain of treasures.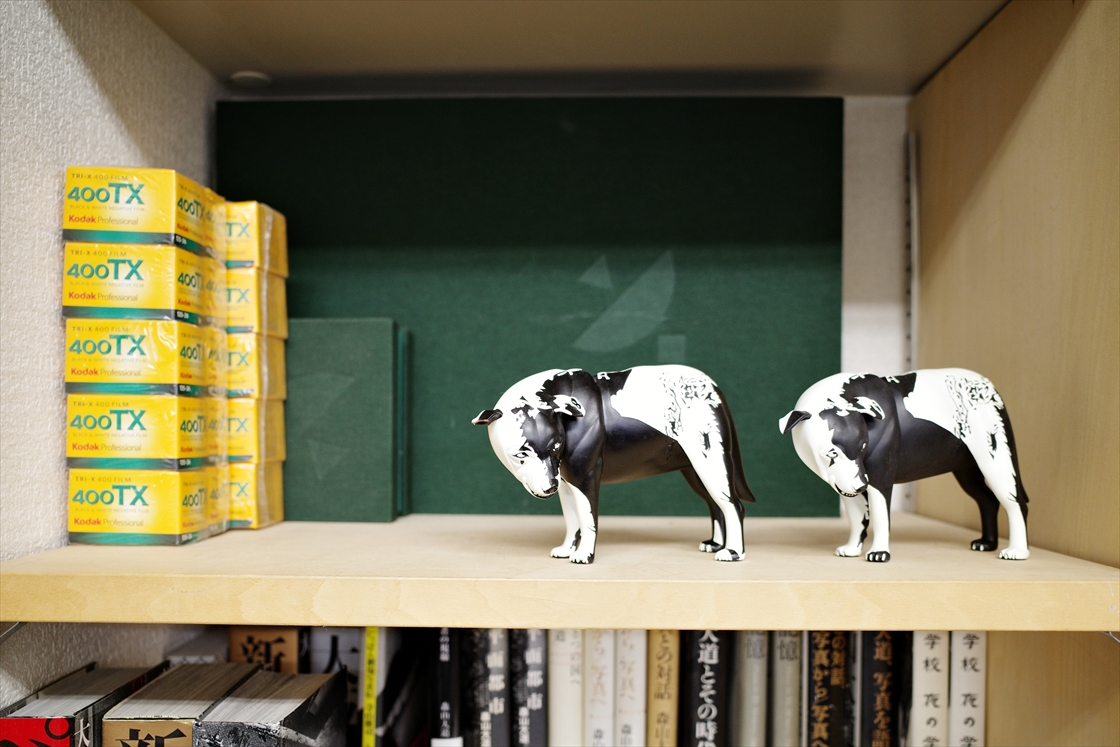 Now we were ready to start the interview.

Every episode that Daido Moriyama shared was so fascinating and I was so excited inside that it was hard not to say things like "Oh! I see!", "That is so true!", "Wow! I didn't know that!"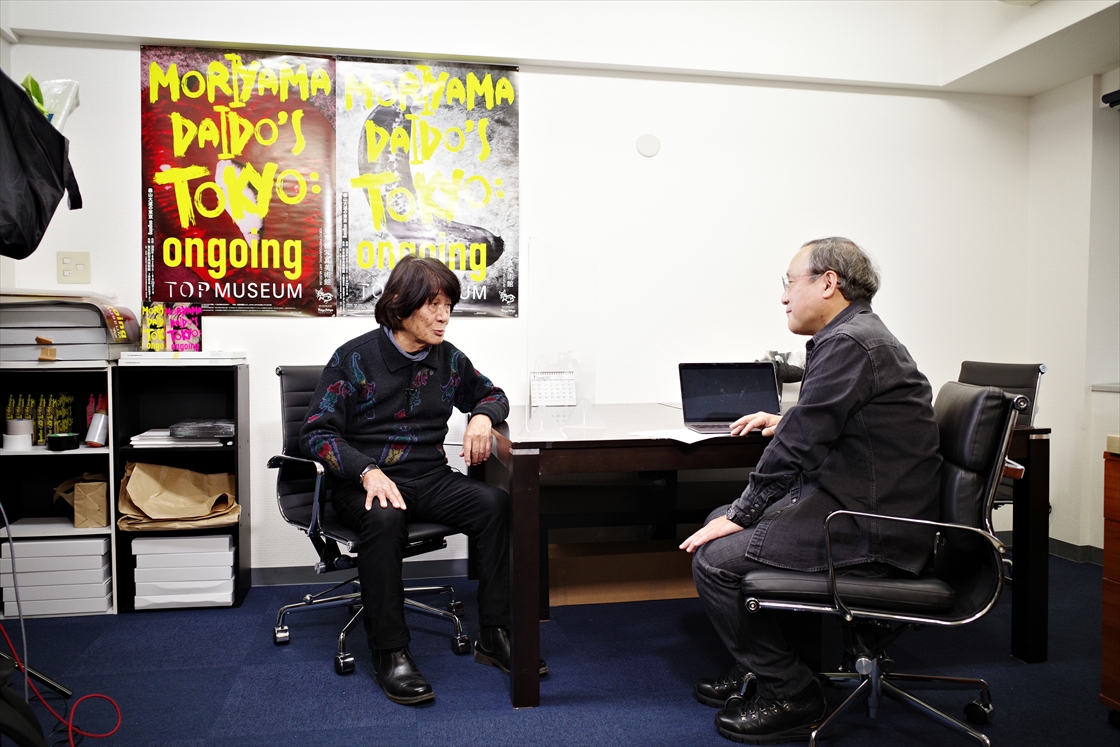 What impressed me most was what he had to say about young photographers. He said "I feel jealous when I see pictures of young photographers." "God damn it, I gotta do it myself too." I figure that being always the top photographer makes him say such a humble opinion.

The question I was curious about personally was "What was the first photobook you bought?" If you are a fan of Moriyama's, you may easily guess the two books Shomei Tomatsu's "NAGASAKI" and William Klein's "NEW YORK". The question that followed was "Who influenced you the most?" It was also so interesting that I forgot about my task and indulged myself in listening.

Please check these out in the archive movie.


It was great learning about Daido Moriyama's roots and how he views photography in general and street photography.


What surprised me was that if you are to make an hour video, you usually have to record more than 1.5 times (approximately 2 hours) and edit it, but this recording was exactly 1 hour long. There was no strange tension peculiar to interviewing and, because there was pre-existing mutual trust between the two, it was almost 100% successful.

The production team was surprised that they didn't have to compromise in cutting scenes. It would have been great if it was live. I hope to do it in a real event next time.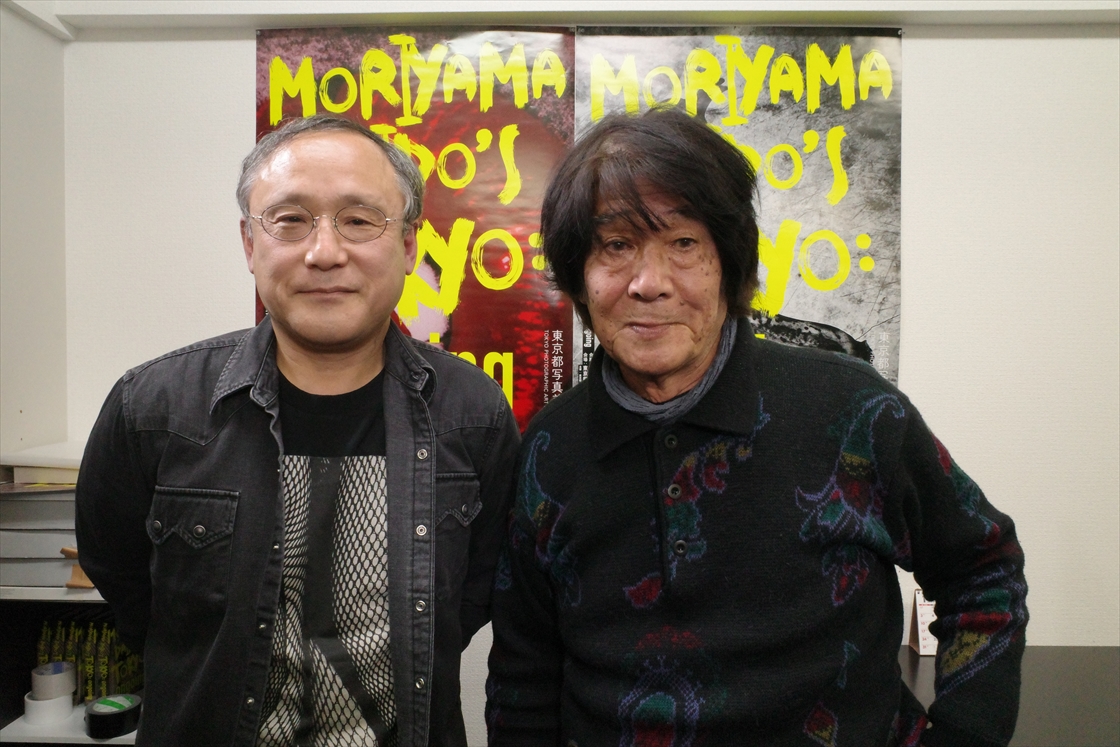 Mr. Noguchi was a bit nervous at first because it was for the first time to interview Daido Moriyama since the presentation of GR in 2013. By the way, the T-shirt Mr. Noguchi was wearing had been given by Mr. Moriyama when he retired from Ricoh! I envy him!
Lastly, a bonus photo.

Did you notice a figure of "Dog in Misawa" in the background of the movie? I took this picture because this is the only one in the world.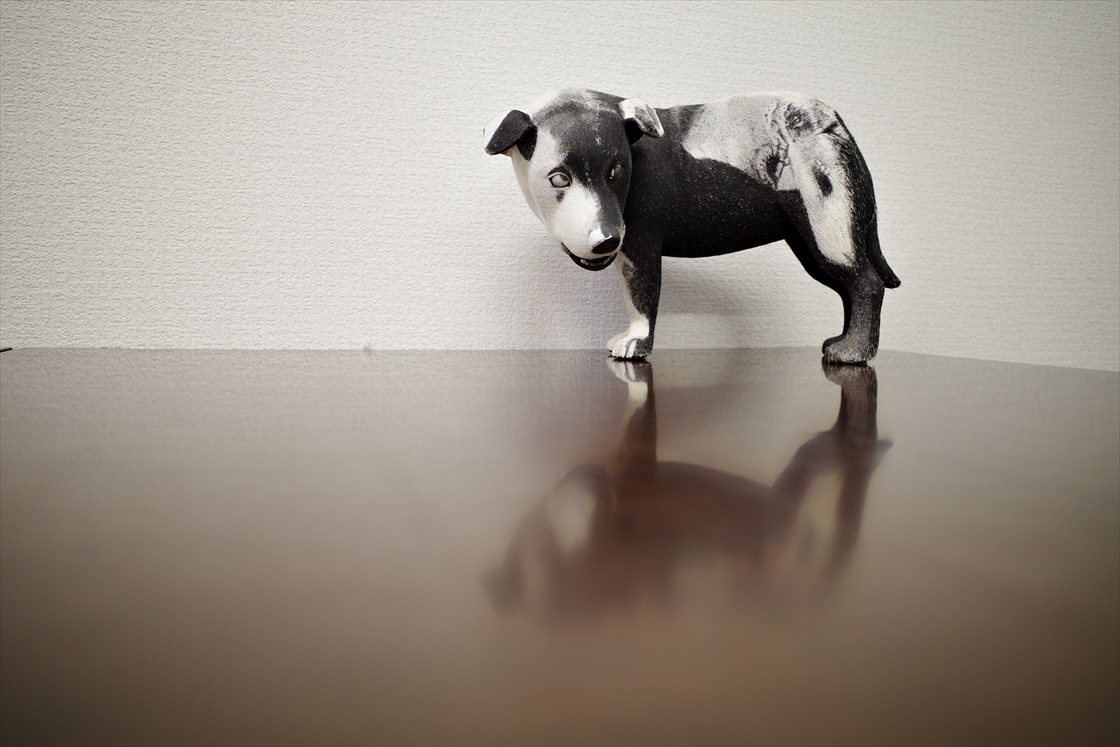 (Asakura)