The 7th special content is by Herbie Yamaguch!
Take a look at some of his snapshots taken last year.
 



"What is a Good Camera for Me?"

The year 2020 marked the 50th anniversary of my career as a photographer. Fifty years ago, I was a 20-year-old college student and worked as a part-time photographer at a TV station. When there was a sumo tournament, for example, I entered the stadium in a black car with the station's flag, with a sports announcer- prestigious figure in the broadcasting world- and took photos of winning moments of the main games. My photos were used in the national news show at 9 o'clock and in sports news at night. From around that time on, a dream was swirling in me: to become a portrait photographer. It all started when I lived in a severance and isolation for a disease called lumbar caries that I had suffered from since childhood. I had extremely limited interactions with friends for more than a dozen years. Struggling in loneliness and despair, what I most wanted and longed for was to interact with people without discrimination or prejudice. I identified that longing with my theme in photography, which became my basis as a photographer. Over the last 50 years, I have seen various cameras and found every camera is different: film size, sensor size, image taste, body size, weight, shape, shutter sound etc. In addition to that, every photographer has his/her way of photographing, therefore it depends on the photographer what he/she wants from the camera.

What is a "Good Camera" for Me?
The ideal camera for my shooting is one that is always with me and ready to be used except when I'm sleeping. Just recently, when I showed my recent work to an editor, he said "You have no distinction between ON and OFF of shooting time." He was right in that whenever I'm awake and and sympathize with what's in front of me, that's the subject I shoot. A camera that doesn't get in the way even if it's with me all the time, doesn't intimidate people, and gives me the courage to take pictures- that's the good camera for me. GR has always been in this small and lightweight style since the film era. Instead of a camera bag, I can take it out from a pocket or my palm. Shooting can be casual because of the size, and the image is very sharp. With all these factors, the conditions for a good camera for me are all met. The sample photos uploaded here were captured last year with the GR that I kept in my pocket. A couple I met in a gallery, people passing by, a taxi driver, a new city view created by new buildings, the year's lonely cherry blossoms. It captured the daily life of 2020, including people's minds, things and landscapes geometrically with its fixed wide angle lens without compromising reality. I can understand why it's loved by many photographers.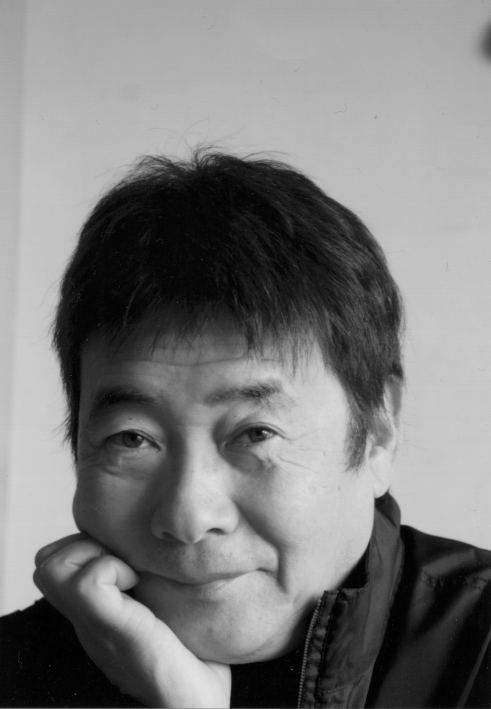 Profile
Herbie Yamaguchi, born in Tokyo in 1950, moved to England in 1973 at the age of 23 and spent 10 years there. Meanwhile, he became a photographer after working as an actor in a theater company. He experienced the punk rock movement then, and his photographs in London- from musicians to the people of the city- were highly praised. Since his return to Japan, he has continued to photograph with the theme "hope to live", and has photographed artists including Masaharu Fukuyama and portraits of ordinary people. In addition to being a photographer, he is an essay writer, radio personality, and lyric writer for guitarist Tomoyasu Hotei's album. He has held many exhibitions and published many photobooks. Visiting Professor at Osaka University of Arts and Kyushu Sangyo University. Received the Photographic Society of Japan Award in 2011.


★The photos can be viewed on GRist page.