(translated from the original post on November 26, 2020)

Hello! It's Machuko@- the admin.
We are starting a new interview project.

Under the title of "Around Photography", we feature gallerists, publishers, curators, critics, and other people who are involved in "photography", and learn their views, expectations and predictions etc. of "photography" from their respectives on an irregular basis.

In order for "photography" to exist in the world as a culture, it is essential that not only photographers but also people from various backgrounds are involved in "photography" and convey the "power of photography."
I hope this project will be a place for you to learn about their activities, and be a trigger for them to be activated more.

For the first time, Machuko@ had an interview with Takehiko Nakafuji, who is not only a photographer but also runs an independent gallery.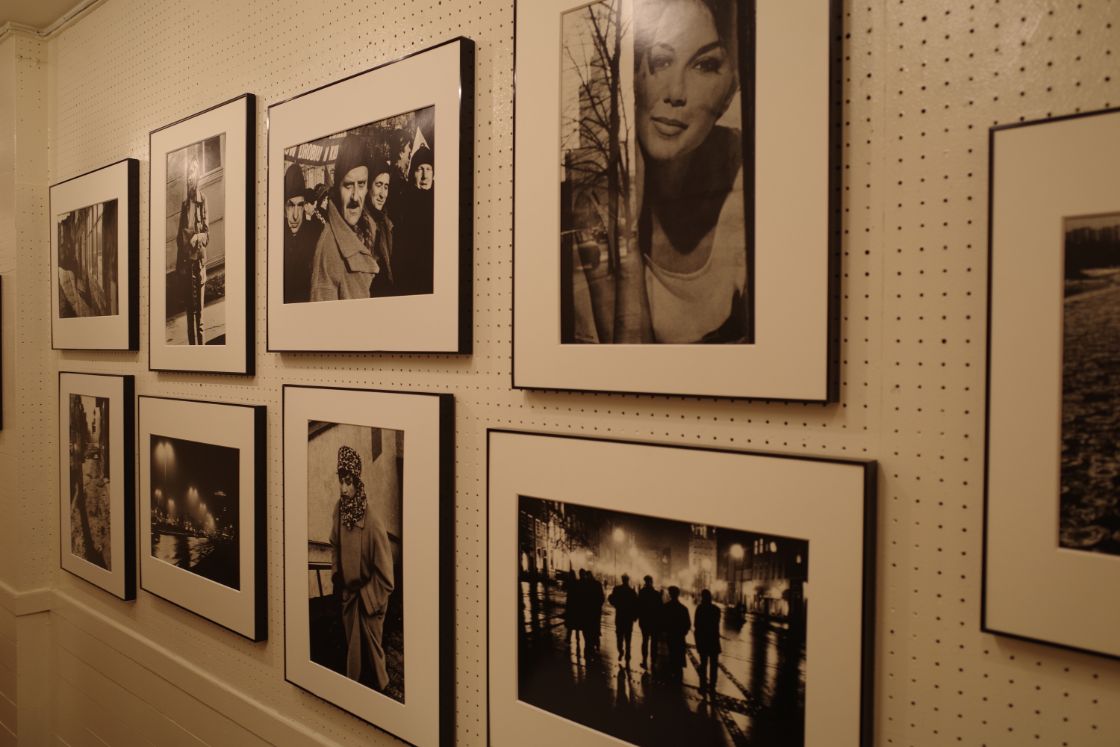 The interview was done in mid-October. It was right before he uninstalled the work after his own photo exhibition ("Winterlicht" October 10-18, 2020) at "Gallery Niepce," which Mr. Nakafuji runs by himself.

-How long have you been running this "Gallery Niepce"?

It's been 20 years since I started my own gallery and 18 years since moving here (Yotsuya, Tokyo). It used to be a gallery called "Place M", where I had my first solo exhibition. I was still a student. I have a special feeling about the fact that I run my gallery at the same place.


-What made you start the gallery yourself?

For large galleries, it takes a certain amount of time to exhibit, including the judging process. Of course it's worth it, but I think it's significant that smaller galleries can be a place for real-time experiments and presentations, which are difficult to do for larger galleries. Works do not have to be perfect, you can exhibit when they are still fresh and unfinished. I think that is the uniqueness and joy of independent galleries.


-Sounds like artists who appear on TV a lot, but continue to prefer being on radio. I understand it used to be located in Daikanyama. Has anything changed since you moved here?

Because this area has many independent galleries, I get the impression that many photo lovers come here for a purpose rather than dropping in with no intention. So I also feel that the eyes of the audience are more severe.

Currently, we have photographers who rent the gallery on a weekly basis, but basically we have a membership system (monthly). Members can exhibit whenever they want as long as the gallery is open. From among the artists who are based here, I hope to see photographers grow and play their role in larger fields.

The conditions for membership are to have held a photo exhibition here at least once, to continue being a member for at least two years after joining, and to participate in a joint exhibition once a year. We always welcome new members. There are currently eight of them, the members have gradually changed over the years.


-Are there any photographers who actually have grown here?

Many of them have published photobooks. Some of their works were purchased several times in a row by the Kiyosato Photo Museum's Young Portfolio. They are growing in that sense, but I want them to be even bigger (laughs).

My wife is also a member and when she held an exhibition here, graphic designer Atsuko Nagao liked it and she produced a photobook, published by a publisher called Fugensha. We were thankful how it happened.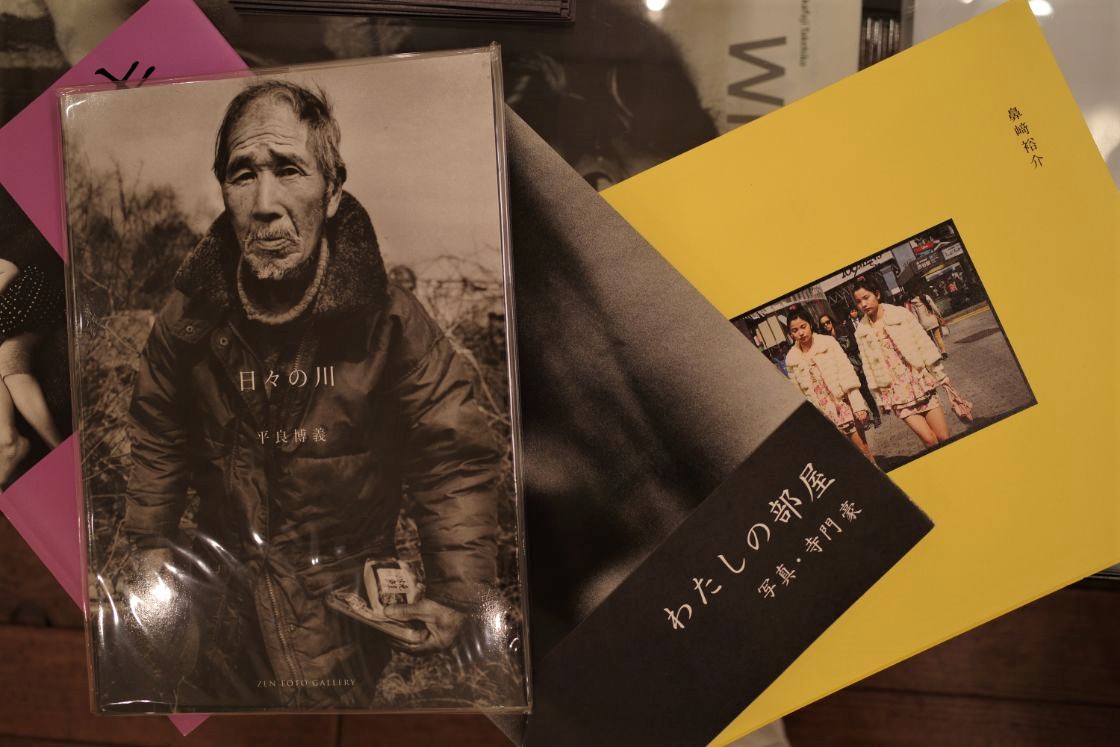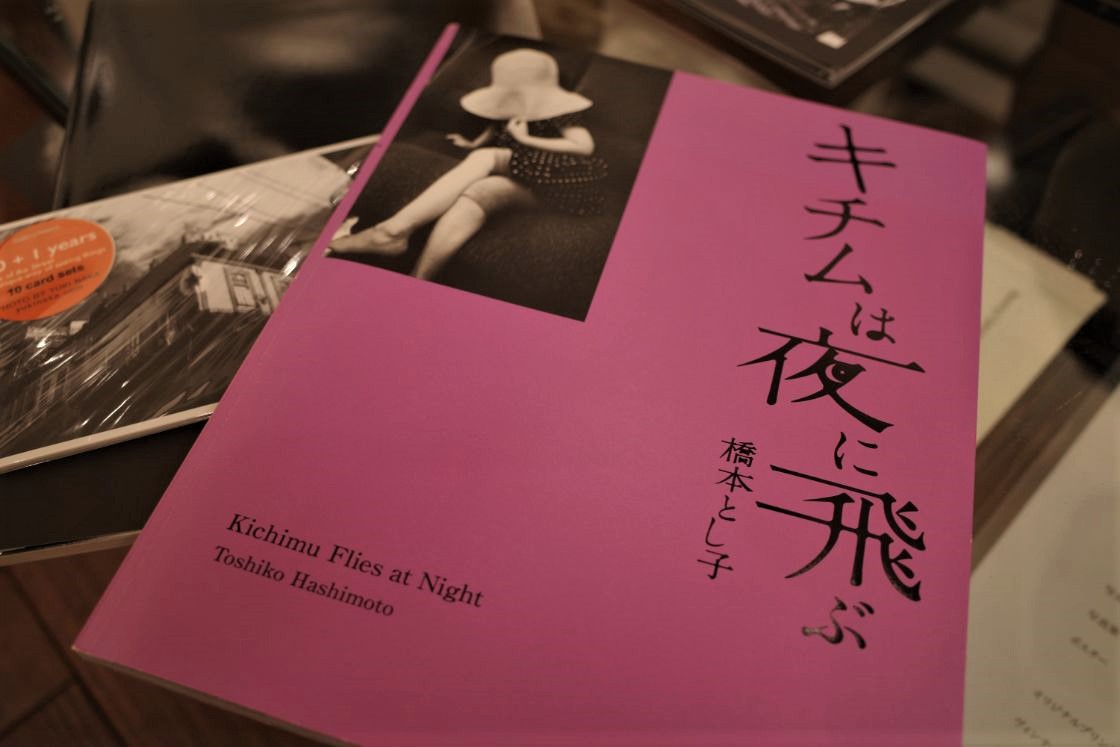 -I think many photographs want to try a solo exhibit but there seems to be a threshold. They end up uploading their photos to social media and being satisfied for the time being. In the meantime, it is worth showing their work in prints. Can you explain a little bit about that?

It is important that your works are "paper" as a substance (medium), but above all, the distance between customers and the artists is very close in this gallery. You have dialogues with the customers and you hear their real impressions. It means a lot to me that, even though the number of customers is small, you have deep conversations with them and learn a lot.


-I see visitors come and go so often, sit down to look at photo books, talk to Mr. Nakafuij, and spend a lot of time here.

That's right. That's the intention of having chairs like this so that they can easily sit down and talk. I think that is one characteristic of independent galleries. The artists themselves usually stay here and look after the gallery (laughs).

Talented photographers who can hold exhibitions at maker galleries and commercial galleries as well as the big names like Herbie Yamaguchi and Mitsugu Onishi have their exhibitions here too, which proves that they know what it's like to exhibit at independent galleries like this.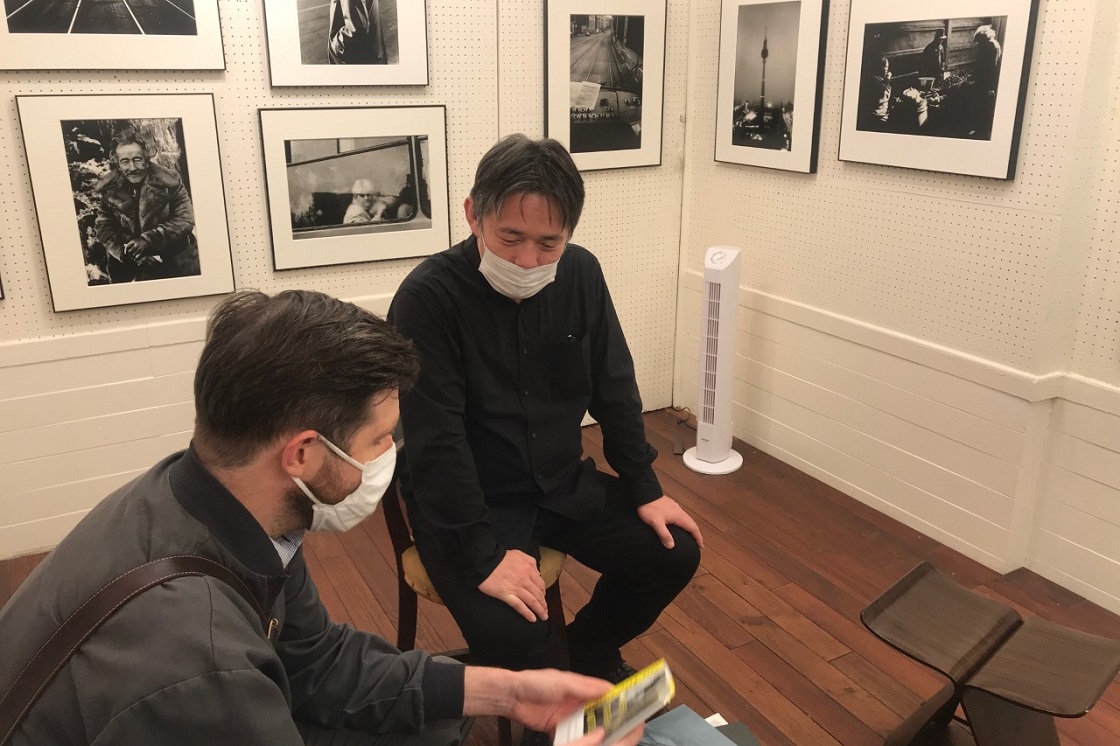 Talking with visitors of the exhibition "Winterlicht" (October 10-18, 2020)
-If you want immediate reactions, you can get "Likes" on social media, but you never know the intention of them or the meaning of them.

It's completely different that customers expose their "faces" and exchange actual words with the artists. For artists, instead of just hearing "That's what I thought. (period)", you can immediately ask "Why did you think so?" You can talk more deeply and the relationship grows, which becomes your life asset.


-You learn something new when your work is "paper".

A huge amount of photo data is consumed and disappears, but paper is to remain. We exhibit paper in this way, artists display paper and customers buy the paper. They take good care of it and love to have it on their wall.


-Do you have any influence on your work by running the gallery?

When you stay here surrounded by your own work all day, you begin to feel like a visitor and find faults in your work (laughs). You can exhibit what you have done in the past like this time but this is a place for experiments where you can show the future, where you are going next. That's how I use this gallery. You can use it as a place to evolve, maybe a step forward to larger exhibitions or photobooks.

Thankfully I'm privileged to be able to have exhibitions in various places, but one of the reasons why I still maintain this place and hold my exhibitions here is to remember the place where I started.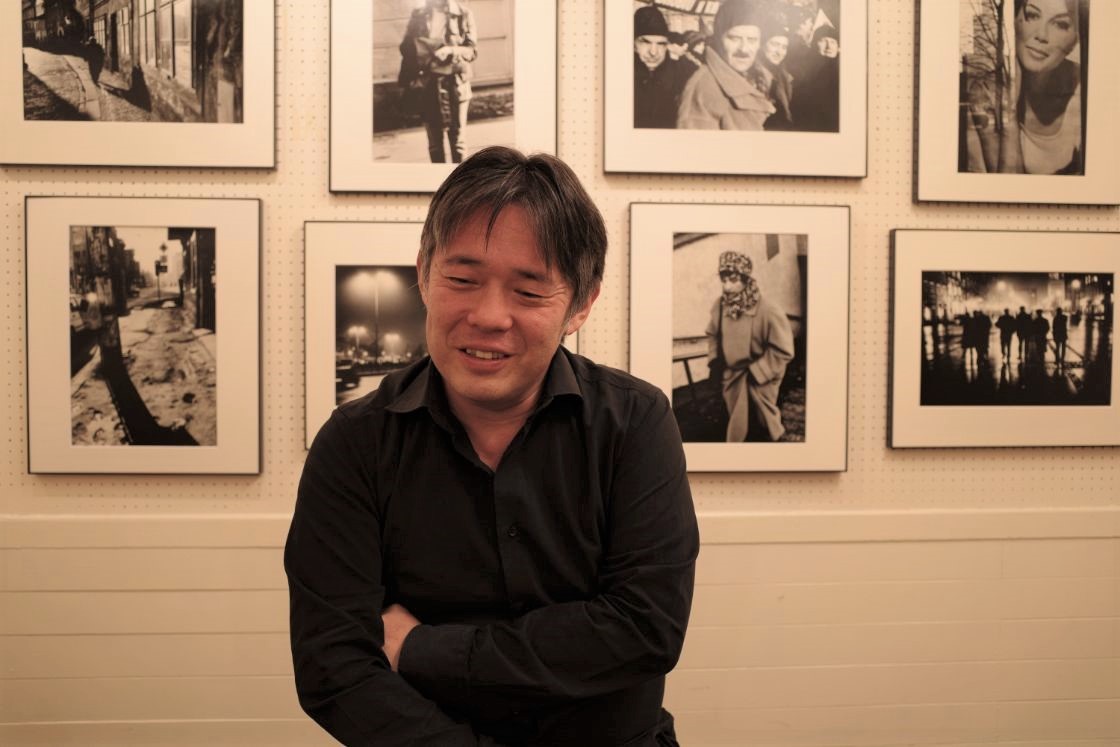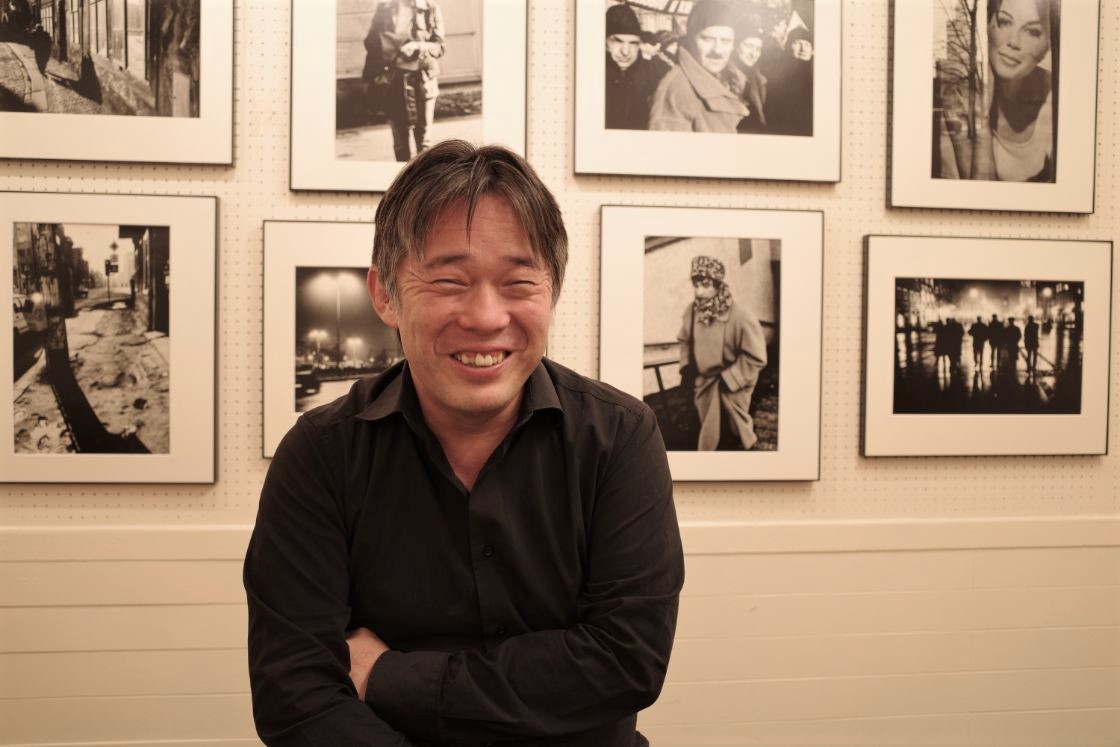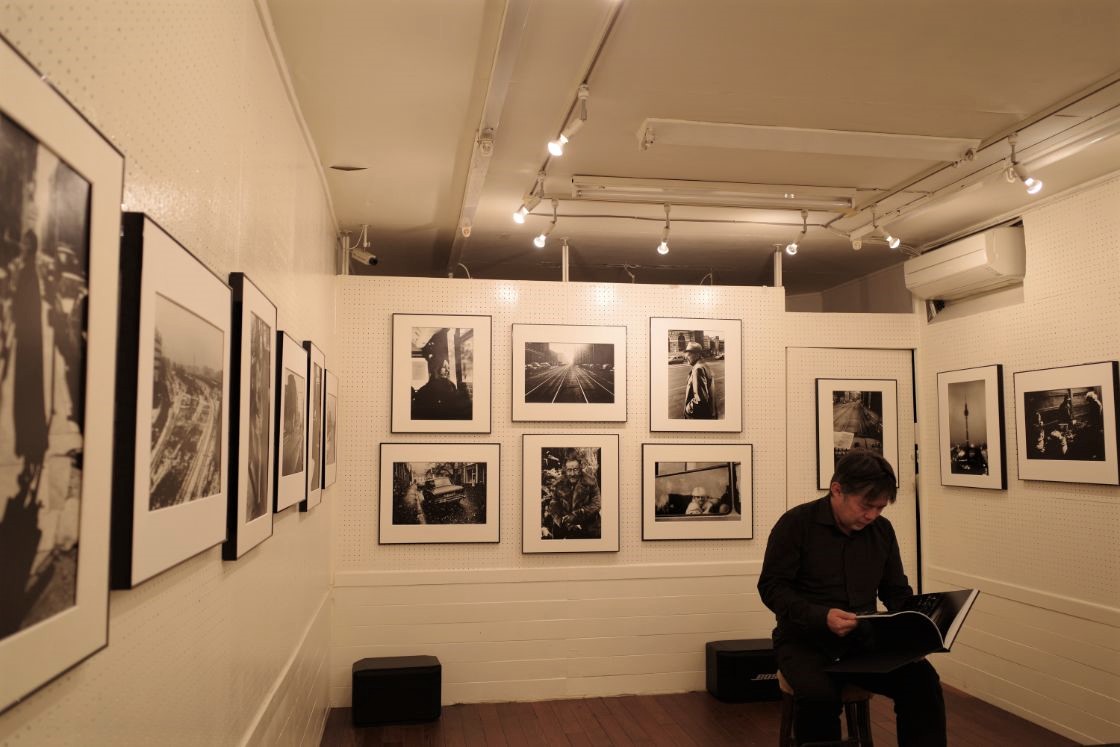 -Do you decide the management policy and share the information with the other members ?

We do not decide on a policy, we have no say about the other artists' work. This is merely a place = platform. I don't think it's necessary to always have complete exhibitions and have great success. If you fail, it still can be a good experience. That is the role of this place. You inspire each other.


-What is difficult about running the gallery?

Making profits necessary to continue operation is the most difficult. It's not so profitable to begin with. The influence of COVID-19 has been significant. The membership fee alone has not been able to cover the rent. To maintain it, you should either increase the number of members or to have more rentals. To increase the operation rate is my task now.


-Are there any projects you would like to try in the future?

I will hold my Hong Kong-themed exhibition at "Zen Foto Gallery" soon, and simultaneously, we will hold a series of exhibitions here by Michiko Kiseki and Ari Hatsuzawa, who also shoot Hong Kong, hoping to create exhibitions that resonate with each other by doing them in different places at the same time. It would be interesting to have more simultaneous projects in small galleries by linking them together.


-Is it last year's Hong Kong, where you shot with the GR?

Things can be seen three-dimensionally by looking simultaneously at three different perspectives of Hong Kong in 2019, different shooting methods, different ways of thinking. If possible, I would like you to visit all three. By doing so, you see the differences between them and, as a result, you will have an opportunity to imagine what actually happened in Hong Kong. That's one of my advantages of having my own gallery. It's another experiment.


-Any exhibitions that impressed you most?

There are two.

I was having my exhibition here when the Great East Japan Earthquake struck. I spent the night here. Some customers also spent the night. What amazed me was that a couple of customers came to see it after the big quake, they showed up normally, told their impressions, and went home. I was grateful but you know it was very strange.

After that, I started taking photos for a photobook called "White Noise," which was strongly driven by the earthquake experience. I feel like everything was meant to have happened- I was doing my exhibition at my gallery at the time and experienced the earthquake.

The other one was that a friend of mine Masafumi Uchino held 12 consecutive shows (once a month) here at Gallery Niepce. He died when he was in his early thirties. He said he would photograph Kyoto for a year, and rented an apartment there to do it, but on New Year's Eve, he had a heart attack while taking photos of a shrine in Kyoto. I had an exhibition in memory of him here. It is because of this place that I met him, and it is immeasurable how much I learned from him, not only his work itself but also how he faced photography. He was an important friend and a photo lover, and the gallery connected me to him.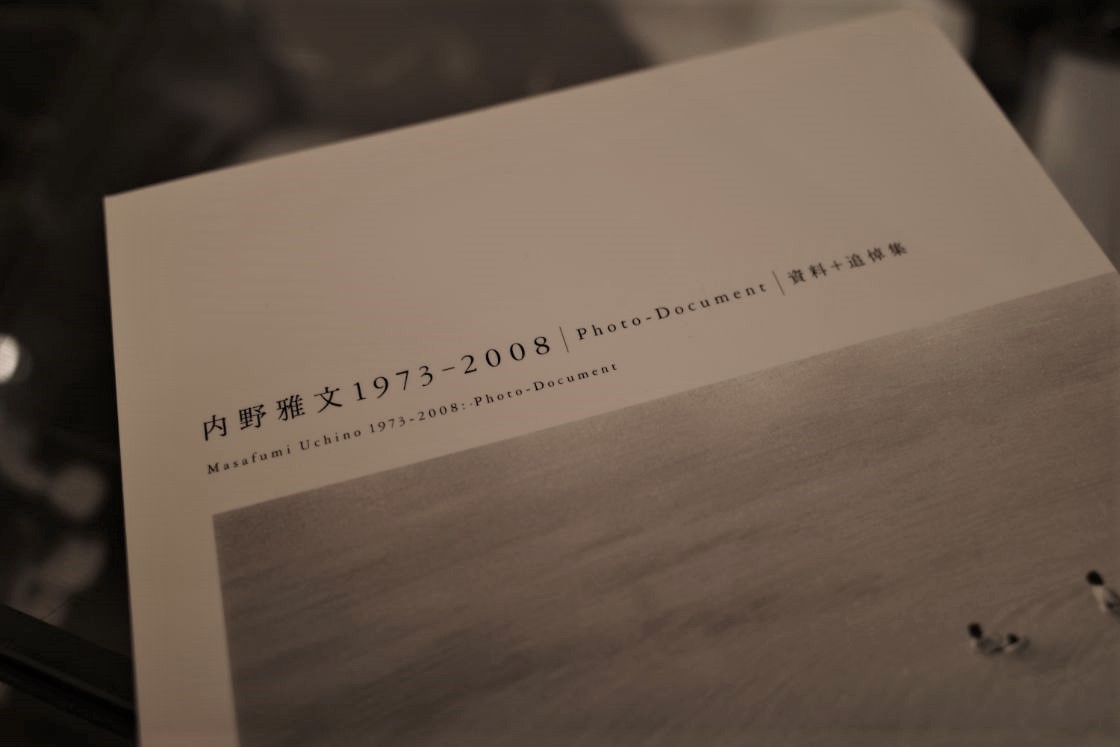 -Finally, any messages for photographers wanting to present their work?

I am both a photographer and gallerist, so I may have a different point of view, but if you are serious about becoming a photographer, you should have a solo exhibition, no matter how small it might be. There are many experiences that cannot be learned in classes and workshops. Perhaps it's better to have one small solo exhibition than to have 10 group exhibitions. You will hear real voices of the viewers. They may make you happy or hurt you, but will inspire you a lot, which will be your asset for sure.

When it comes to solo exhibition, you may think you have to be perfect before you do it but as I said earlier, this is a place for experiments. You don't have to show anything complete.

Of course, the rent and printing may cost you, but when we were younger, we would work hard to make up for it. I don't want you to give up your dream because of money. There will be tremendous discovery and value in doing that.

Even if you take pictures as a hobby, it may also be important to try a solo exhibition. Who knows, a time may come when you want to become a photographer because of what you have done.

It is very significant to show your photographs and customers see them. It is not only to convey the "power of photography" but has a lot of meanings as well. For that reason, I would like you to make more use of galleries like this.

Now, by having been interviewed, I realized once again that it might have a special meaning that I had my first exhibition here when I was a student. It's a curious coincidence that my first experience is connected to the present.



★ Takehiko Nakafuji
Born in Tokyo in 1970, Nakafuji dropped out of Waseda University's Faculty of Literature and graduated from the Department of Photography, Tokyo Visual Arts. He continues to exhibit and publish his work, focusing on street snapshots. In addition to domestic coverage, he covers Eastern Europe, Russia, Cuba, Paris, New York and other parts of the world. He also photographs artists, including being the official photographer for rock musicians such as Les Rallizes Décor, Yura Yura Teikoku, and Masatoshi Tsunematsu.
Along with his activities as an artist, he runs "Gallery Niepce" in Yotsuya 3-chome, Tokyo, and holds exhibitions and many workshops. His photobooks include "Enter the Mirror'', "Winterlicht", "Night Crawler", "Sakuan, Matapaan-Hokkaido", "Paris", and "STREET RAMBLER". He won the 29th Higashikawa Prize Special Writer Award and the 24th Tadahiko Hayashi Award.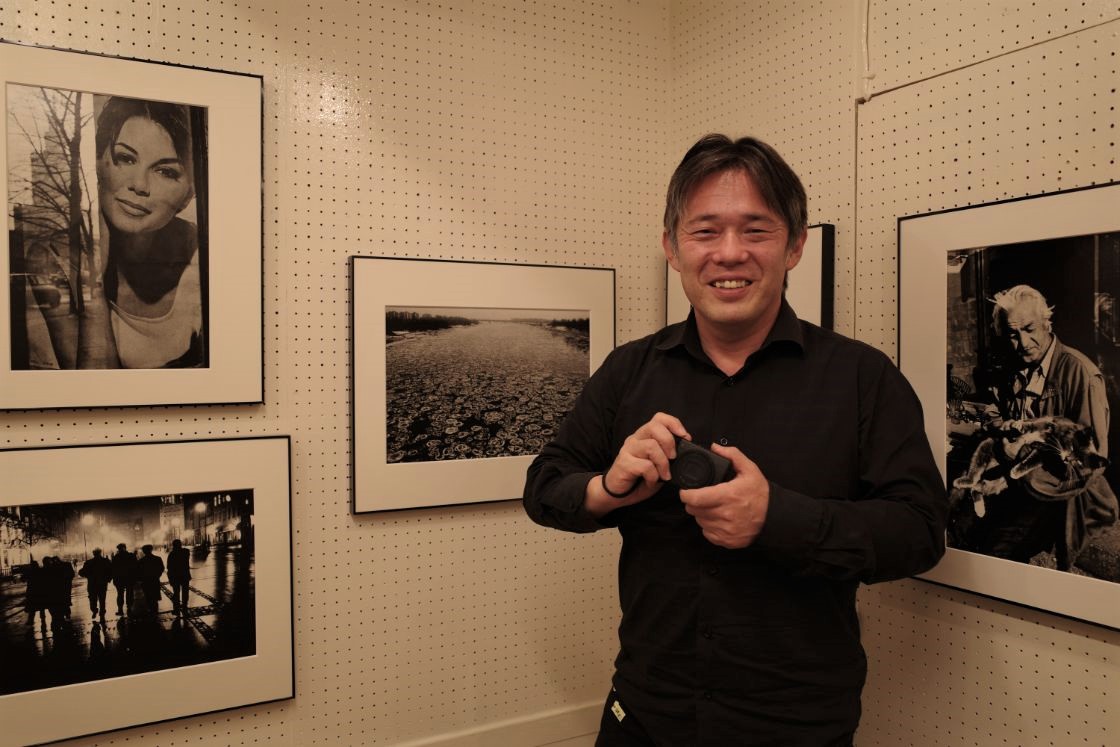 Mr. Nakafuji's exhibition "Hong Kong 2019", mentioned in the interview, was held at Zen Foto Gallery in November 2020.

In addition, as its simultaneous project, at Gallery Niepce,

Ari Hatsuzawa Photo Exhibition "Remember Hong Kong" November 21st (Sat) -29th (Sun), 2020
Kiseki Michiko Photo Exhibition "A complicated city" December 5th (Sat) - 20th (Sun), 2020

were held.

Please visit Gallery Niepce, as well as Mr. Nakafuji's exhibitions.

(Machuko@)