This is the second guest writer from China.Let's talk about the Chinese camera market and GR fans.

***

Hello everyone. My name is Wang Guan. Because of my WeChat name, I am also called "Bird Brother" by our fans.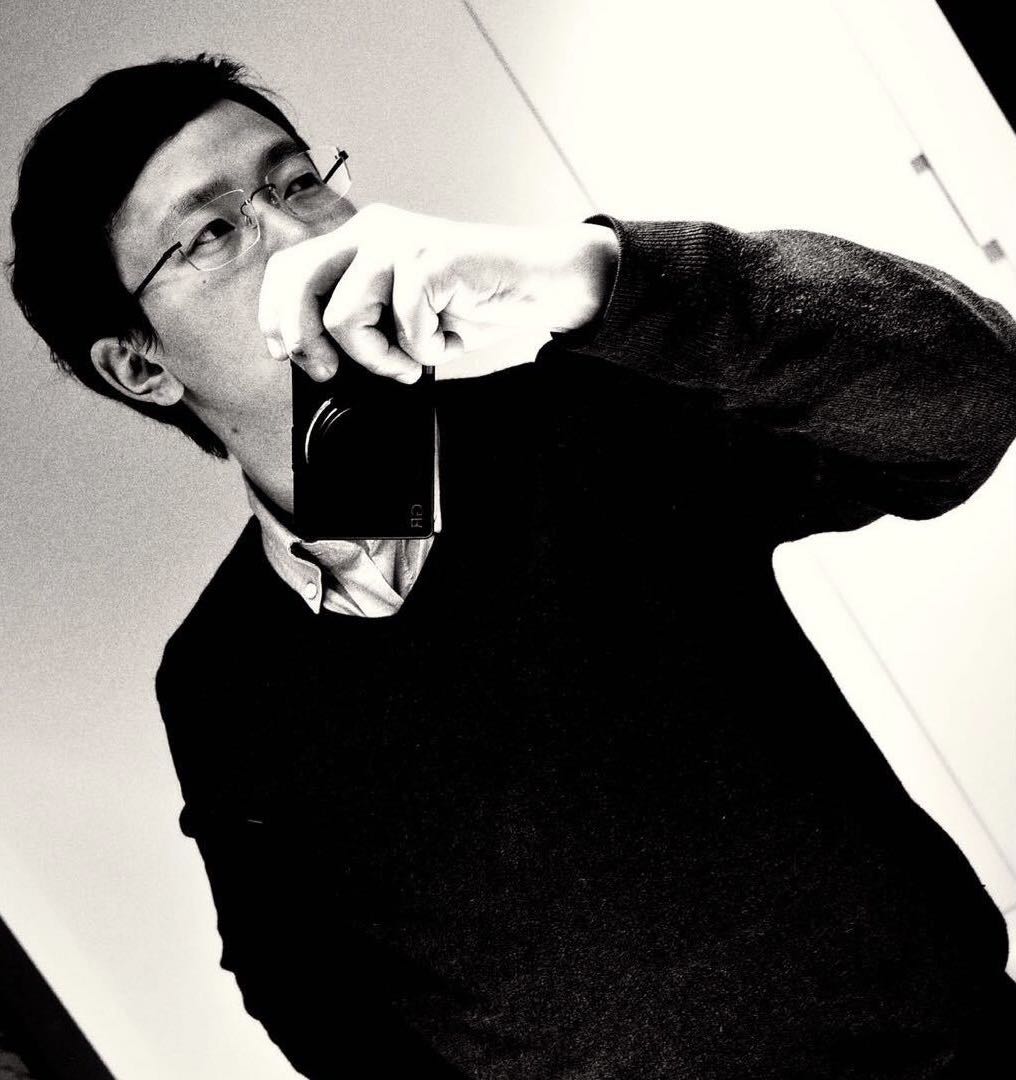 Time flies so fast. I still remember the time when I entered Ricoh imaging China 6 years ago. I was responsible for product trading at the beginning, and now I am in charge of the operation and strategy of the Marketing Department. Having started from being unfamiliar with my own company's products, I have come to the point where I understand the characteristics of the Chinese camera market. Looking back at the changes in the camera market over the past six years, I'd like to take this opportunity to share with you some of my stories, especially about GR.

I'd like to start by saying that Ricoh GR really is an "imperfect" camera, but it make you realize that because it's imperfect in one way or another, there are so many "perfect" users. Because it can not zoom, it gives you the chance to have the skill to be a snap shooter; because it doesn't look flashy enough to draw attention, it gives you more chances to capture memorable pictures; although it doesn't have the fastest focusing speed, because of its unique snap mode, users can feel the pleasure of taking clear pictures without half pressing the shutter. Thus, you can take "right" pictures using the traditional "wrong" shooting methods.

Although the rapid development of smartphones has led to a continuous decline in the global camera market share, in my opinion, if we take mobile photography that focuses on sharing between friends as the X axis, and the camera photography that captures your valuable memories as the Y axis, the circle of photography composed of these two diameters will only become much more bigger. Isn't that a good thing?

Since I entered Ricoh Imaging China, especially over the last 3 years, through dozens of activities, we have found that not only the age of our fans is gradually getting younger, but also the number of female fans is becoming larger. I believe that is one of the proofs that the photography circle is continuously expanding.

We have more types of activities now. In addition to the usual, large-scaled touch-and-try events of new products, there are GR Girls Parties with lectures from female perspectives, as well as GR Walks to go out and take street photos with masters.

Although the types of our activities are changing all the time and no matter what kind of activity is held, we all have the same key point, that is to follow the Peak-End rule. In order to deepen participants' memory of the event experience, the most important thing is to set the participants' "peak and end value." Therefore, every time, we have some secret surprises- a variety of thoughtful gifts are distributed before the end of the event. I believe that leaves attendees a deep impression of the event.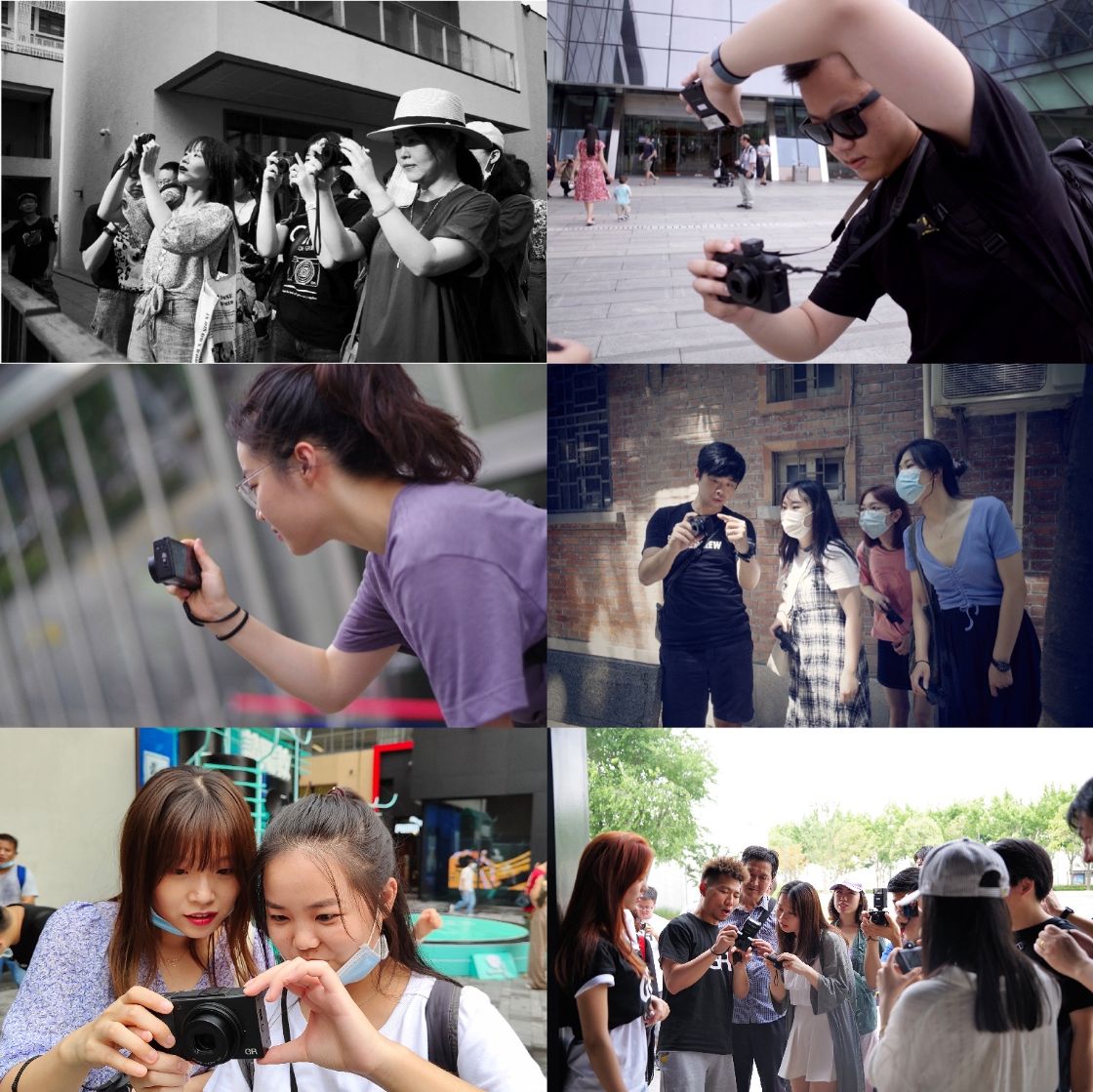 After talking about our fan events, I would also like to talk about two female mentors who have become GRist already, Ann Feiffer and Zhang Qianqian. I got to know Ann San through the establishment of the Family club of China. She is a cheerful girl and loves to chat with others. Whenever Ann San is present, we never get bored at all. Her lecture never lacks pictures. She can also teach you how to pose yourself before others through various body languages. These things make the female fans happy. After the seminar, you see many fans asking Ann San to exchange WeChat accounts with them.

Another mentor, Zhang Qianqian, was recommended by her friends to me. She is an unique female who has full of passion for photography. Through her pictures, you can feel her love of life and her stories, and GR is her most important companion, just as the reason why she became a photographer: to record life, even the most ordinary moments. I believe that if you have the chance to take photos with Zhang Qianqian, you will be able to find life more beautiful, and realize how wonderful it is to record fragments of life.

In addition to the above two, I would like to introduce another mentor, who is a famous Chinese photographer named Zhang Qianqian. He has won the first prize in the National Geographic Photography Competition in the United States. Though he hasn't participated in our offline activities yet, he is knowledgeable about how to use GR, and his GR works are very impressive. I hope everyone will take a look at his GRist page, and in the future you can have an opportunity to attend his event to listen to his opinion about taking good photos. You really can't miss it.
GRist is a gathering place for GR photography enthusiasts, who love life, love photography, and love to share their works with everyone.

The new member of GRist, the 40th one is very impressive- Li Xian ! He is not only a well-known and popular actor in China, he has recently become Ricoh Imaging Global Ambassador as well. The reason why we have chosen him as our ambassador is because he is not only a loyal user of the Ricoh GR, but also his character highly matches the concept of Ricoh GR. He is humble, not arrogant, yet dares to challenge and break through himself.

On top of that, because Li Xian's English name is "ING", in combination with GR, we have created a project name "GRowING" to encourage everyone to use GR to record their growth and appreciate beautiful moments of life together with Li Xian. We sincerely hope that through this project, we can help and foster more young people who are interested in photography and want to record their growth with cameras. I hope the GRowING project will be a bridge to connect photography lovers with us.

In golden autumn of October, Li Xian has had two good things for his career as an actor. One is a TV drama named "Sword Dynasty," where he acts successfully. He has been nominated for the Best Actor in the Busan International Film Festival in 2020. The other film is named "Love Song 1980", which entered the 33th Tokyo Film Festival. I hope you can have the time to go to see the cinema in the near future.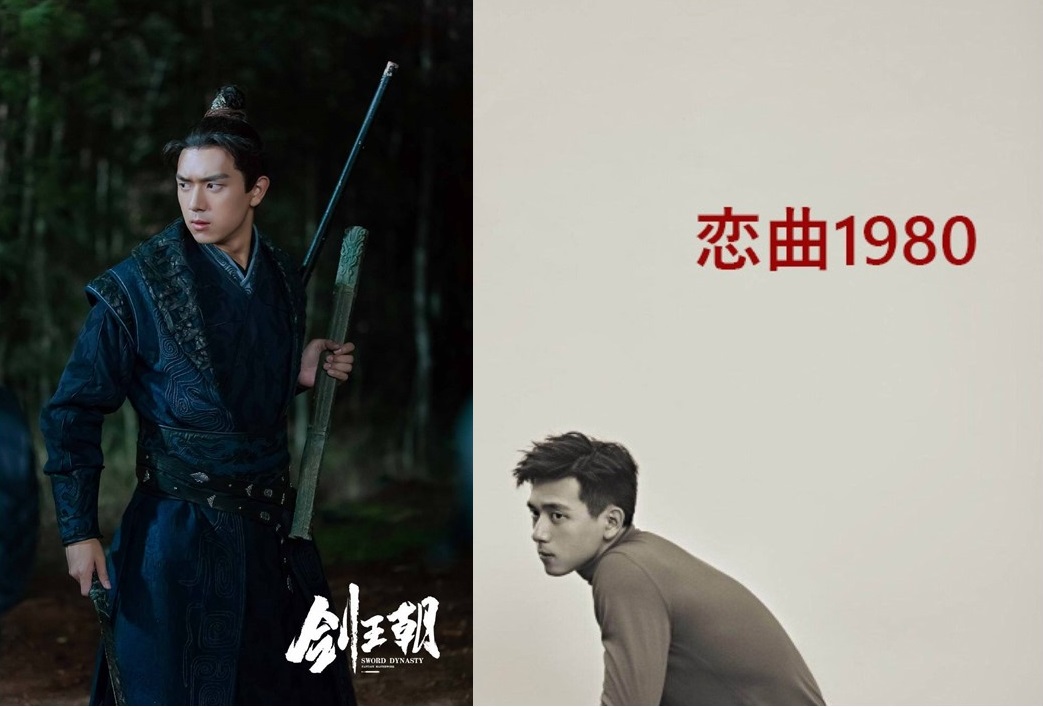 Finally, I would like to say that Ricoh GR is more than just a digital camera for me- it is more like a family member accompanying me growing up. It is not a camera to compete with parameters, nor to blindly pursue compactness and sacrifice controls. Nor is it a camera that often changes its design in order to draw attention. It is simply a camera that can accompany you. It is a "time recorder" for you to record all kinds of beautiful moments. That's what GR is all about and that's the true essence of photography.

(Wang Guan)


#Original text

大家好,我叫王冠。因为自己微信名的关系,还经常被我们的粉丝们昵称为"鸟哥"。
时间过得很快,6年前刚进入理光映像的场景仍仿佛历历在目,从一开始负责产品培训,到现在负责市场部的运营和战略制定;从对自社产品的不熟悉,到了解掌握中国相机市场的特性。回顾这六年来相机市场的种种变化,我也想趁此良机在这里和大家分享一些心得,特别是关于GR的故事。

首先我想说的是,理光GR真的是一款"不完美"的相机,但正因为它有着这样那样的"不完美",才让我认识到了那么多"完美"的用户。它不能变焦,所以让大家练就了一身28mm视角盲拍的技能;它长得不够浮夸吸睛,却因此让用户有了更多的机会拍摄到令人难忘的神情;它对焦速度不是最快的,然而因为有着独特的快拍功能,让用户感受到无须半按快门就能拍摄到清晰作品的快感,用传统概念中"错误"的拍摄方式拍到了一张又一张"正确"的照片。
虽然智能手机的急速发展导致全世界的相机市场份额在不断下滑,然而在我看来,如果我们把重在朋友之间分享的手机摄影作为X轴,而作为留下时间回忆的相机摄影作为Y轴的话,那由这两个直径所组成的摄影圈只会越来越大,这难道不是令人喜闻乐见的事情吗?自从我进入理光映像后,特别是最近三年中,通过举办数十场的活动,我们发现不仅粉丝的年龄层逐步在年轻化,而且女性粉丝的数量也即将超越男性粉丝,我相信这就是摄影圈在不断扩大的证明之一。
当然,我们的活动形式也在不断的增加中,除了一如既往的大型新品体验会,更是增加了以女性视角拍摄为主题讲座的GR女子会,以跟随大师走向街头,边拍边学为主的GR Walk等,虽然形式一直在变化,但无论哪种活动,我们都有着同一个服务蓝图,那就是遵循峰终定律(Peak-End Rule)。为了加深参会者对于活动体验的记忆,最关键的就是对用户"峰终值"的设定。所以每次都会有些秘而不宣的小惊喜,活动结束前各种贴心小礼品的派发,我相信都让参会者留下了深刻的印象。

聊完粉丝的话题后,我也想先聊聊已经成为GRist的安菲菲和张倩倩两位导师。
能够认识安菲菲是通过中国缤纷会成立的那次初见。个性阳光,非常爱聊天的安菲菲是我们GR女子会的御用导师之一,只要有安菲菲在场,那会场的气氛就一定不会不活跃,她的讲座从来不缺图文并茂,更还会配以各种形体动作来亲自为粉丝示范能把人物拍的美美的各种姿势,这些都深得女粉丝的欢心。会后的求合影,加微信更是屡见不鲜。
而另一位导师张倩倩则是在摄影圈好友的推荐后所认识的,她是一位浑身散发着对摄影热爱之气息的与众不同的女子。通过她的作品,你能感受到她对生活的热爱,更能感受到她身上的各种故事,而GR就是她最重要的伙伴,正如她成为摄影师的原因一样:记录生活,哪怕是最普通的瞬间。相信如果有机会和张倩倩一起拍照,定能让你发现更多生活中的美好,并习惯去记录那些点点滴滴。
除了以上两位以外,还有一位导师我也想在此介绍一下,他就是中国的曾获美国《国家地理》摄影大赛一等奖的著名摄影师张千里老师。虽然还未有机会参与到我们的线下活动做指导,但他对于理光GR的使用十分有心得,作品更是十分具有冲击力,希望大家都能去他的GRist页面观赏一下,如果以后有机会能举办线下摄影指导课时大家也千万别错过,一起来聆听张老师的讲解。

GRist是GR摄影爱好者的聚集地,他们热爱生活,喜欢摄影,并喜欢将自己的作品与大家一同分享,而第40期的GRist新成员更是来头不小,他就是李现李现!他不仅是中国有名的人气男演员,更是在最近成为了理光映像的全球代言人。而至于为何选择了演员李现作为代言人,那是因为他不仅是理光GR的忠实用户,他的品格也更是与理光GR的理念高度一致,低调不哗众取宠,勇于挑战并突破自我。不仅如此,由于李现的英文名为ING,通过与理光GR的组合,诞生了GRowING这一寓意为鼓励大家用GR与李现一起记录成长,定格生活美好瞬间的项目。我们真诚的希望通过这一项目能帮助并培育出更多对摄影有兴趣,希望用相机记录成长历程的年轻一代。愿GRowING项目会是连接我们这些摄影爱好者的缘分之桥。
金秋十月,对于李现在演艺事业方面更是双喜临门,由李现主演的电视剧《剑王朝》成功入围2020年釜山电影节亚洲内容将最佳男主角提名,主演的电影《恋曲1980》入围第33届东京电影节,希望在日本的朋友们如果有机会的话,也请一定到电影院去看看这部电影作品!

最后我想说理光GR对我来说已经不单单是一台数码相机了,它更像是我的一位家庭成员,陪伴着我的成长。它不是一台喜欢竞争参数的相机,也不是一台一味追求体积大小而牺牲操控的相机,更不是一台为了博取眼球而经常改变设计的相机,它只是一台能经常陪在你的身边,替你记录各种美好瞬间的"时光记录器",这才是GR,这才是摄影的真谛所在。

(王冠)