The phrase "once in a hundred years"- a cliche often used to describe the redevelopment of the city of Shibuya- does not seem to be an exaggeration.

Shibuya today is an internationally rare urban area that transforms at an amazing speed.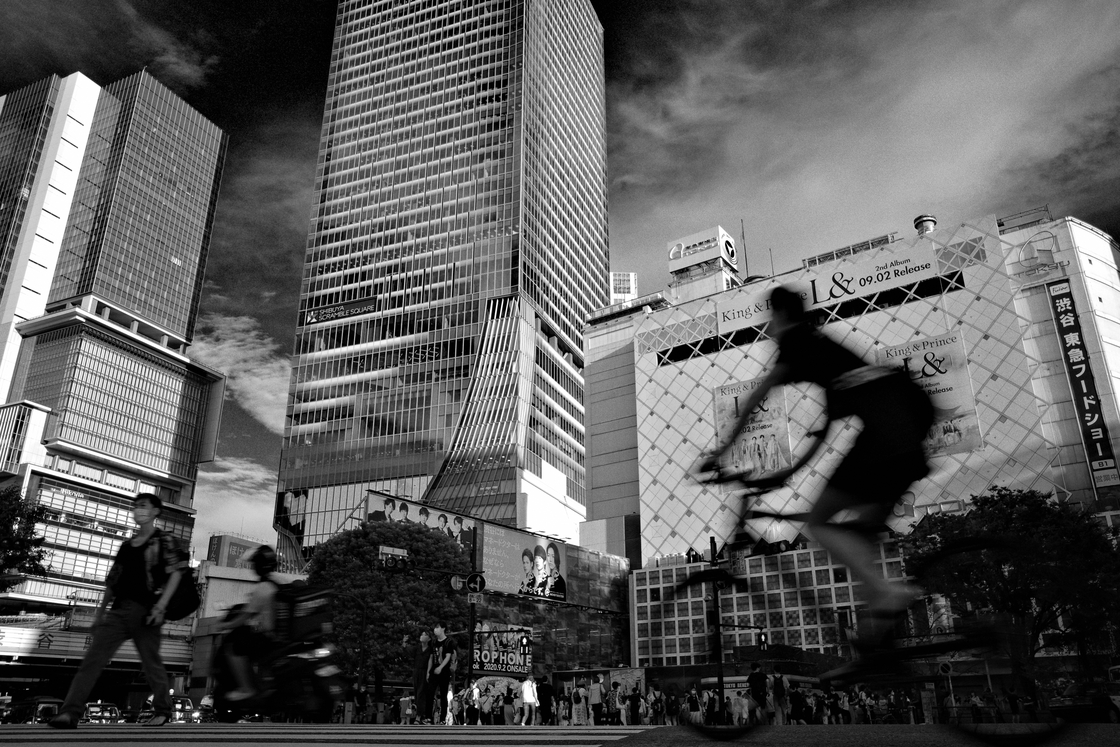 GR III, AV mode, 1/30s, F8.0, ISO100, ND Filter ON, Hard Monotone
The dark green old train car (commonly known as the green frog) that has been sitting in the station square for many years. It's hard to believe it no longer exists because I used it to meet up with my friends only a while ago.

When I was younger and starting to enjoy photography, Miyashita Park had the impression of a place where many naughty guys gathered. This summer, it was renovated into a relaxing space on the rooftop floor of a state-of-the-art fashion building. What a change!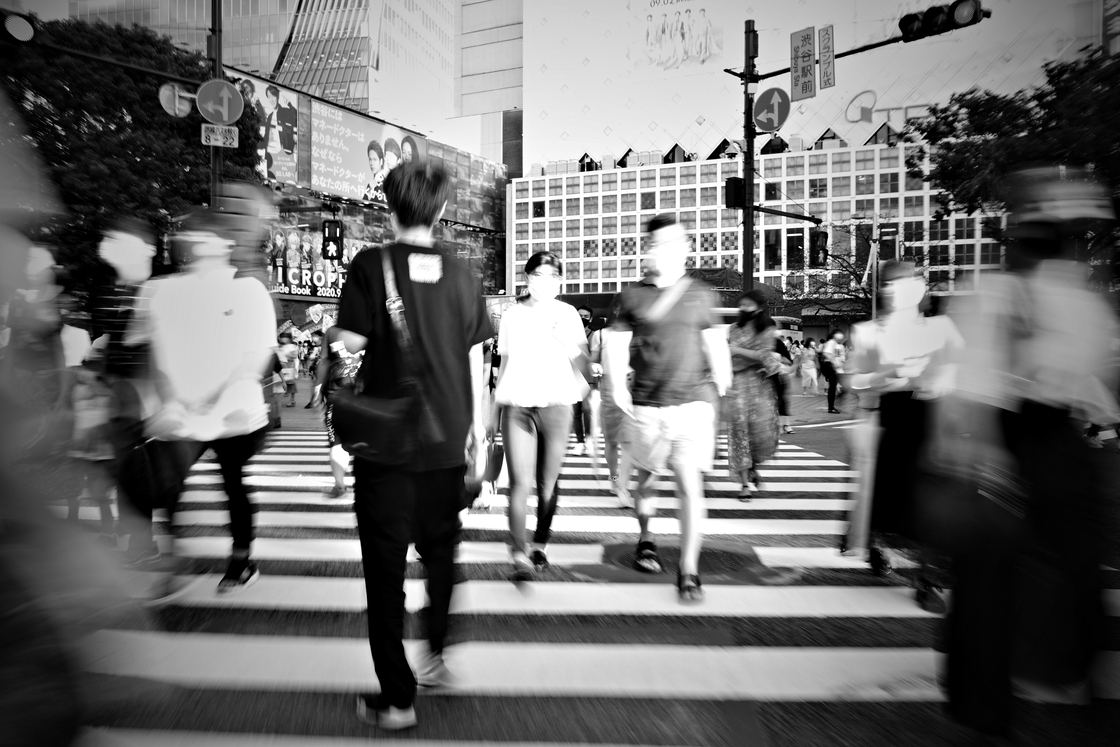 GR III, AV mode, 1 / 6s, F8.0, ISO100, ND Filter ON, Monotone
Everywhere you go, you see scrap-and-build progressing at a surprisingly fast tempo.
You might believe me if I told you that the Hachiko statue would be renewed.

There is no time to look back on the past and immerse yourself in nostalgia in the face of its rapid changes.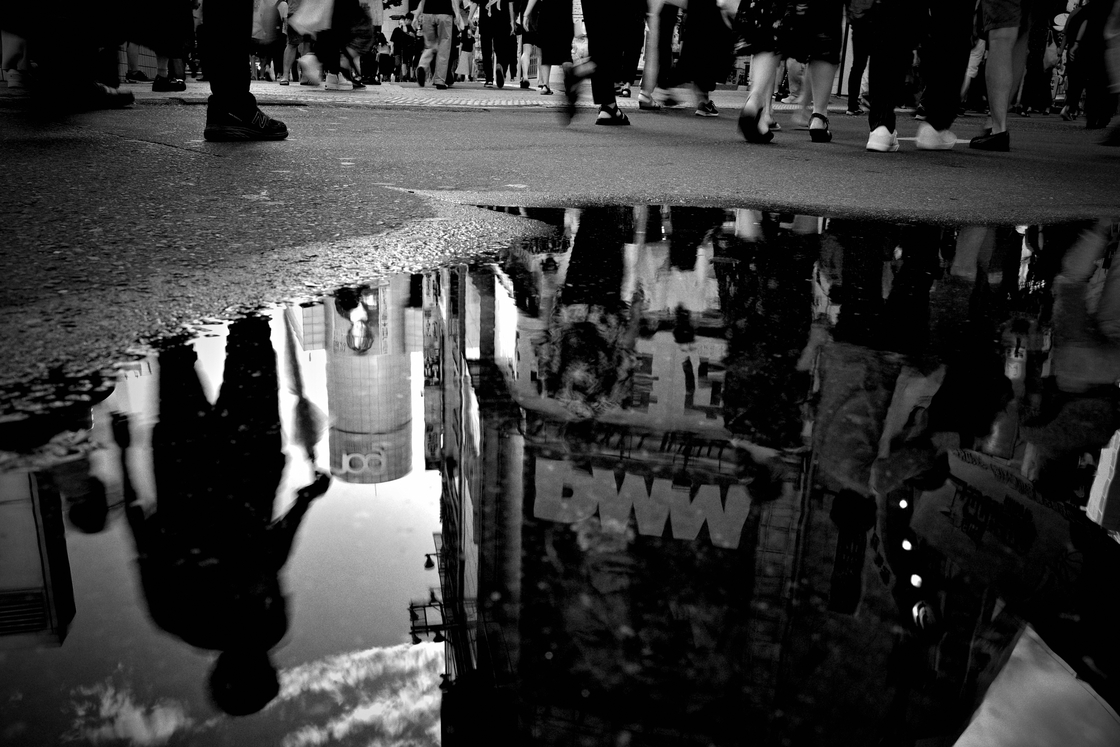 GR III, AV mode, 1 / 15s, F6.3, ISO100, Hi-Contrast B&W
Let's capture the scenery of Shibuya overpainted one after another as it is the best photo opportunity for street snap shooters.

I thought about that while holding the GR at the scrambled intersection, where the sun returned after the rain.
***

As I mentioned here, the GR III Street Edition in non-kit form has been announced. Throughout the GR series, we have sold limited numbers of special models with special paints and accessories. But this time, it's a little different: we are now offering the standard edition in a non-kit form.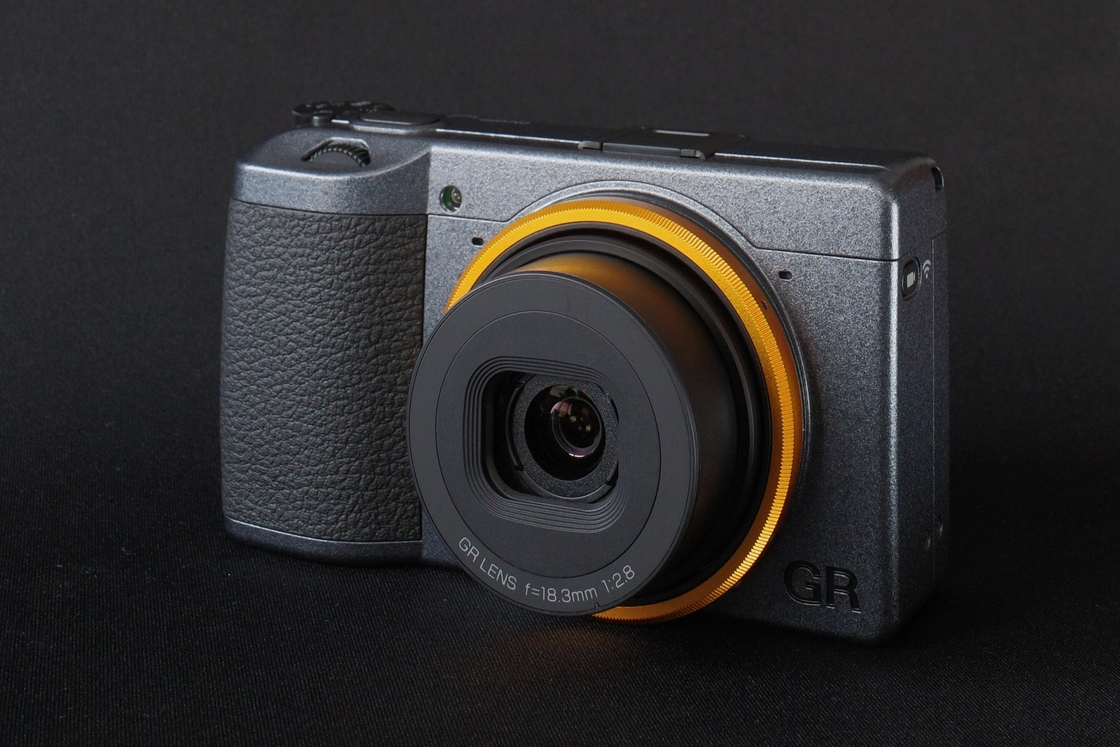 The exterior design of the camera body, inspired by street photographers who are in their element on the asphalt pavement, is the same as the Special Limited Kit announced in June. Both packages come with two ring caps: orange-yellow and black.

As the design and name indicate, "GR III Street Edition" was created hoping to increase the number of people who can appreciate joy and depth of street photography through GR. For that purpose, we provide something that can last a slightly longer period of time, rather than discontinuing when the number reaches the limit, as was the case for the special models in the past.

See the product page for more information. On that page, we have posted a new short movie introducing the world of the Street Edition. Movie production and music are by Robert Adachi. The street photographer and work (snapshots) that you see in the video are by Tomas H. Hara. It's a very cool movie. Check it out!

(ARA)