(Translated from the original post on October 22, 2019)


Hello, this is Yuka.

Seattle is completely in autumn now. Autumn leaves are beautiful, but it's a rainy season too. More people are wearing coats in the city, and I started wearing down jackets as well.

It's been so fast- it was on this day last year that I moved to the United States. Recently, I'm starting to enjoy my hobby, mountain climbing, again.

The GR III firmware update ARA wrote about, this time, I'd like to write about registering [Touch AF] along with some photos from my Mount Rainier climbing in the rain.

I was fascinated because I had requested this function in my previous article. I'm glad I mentioned it.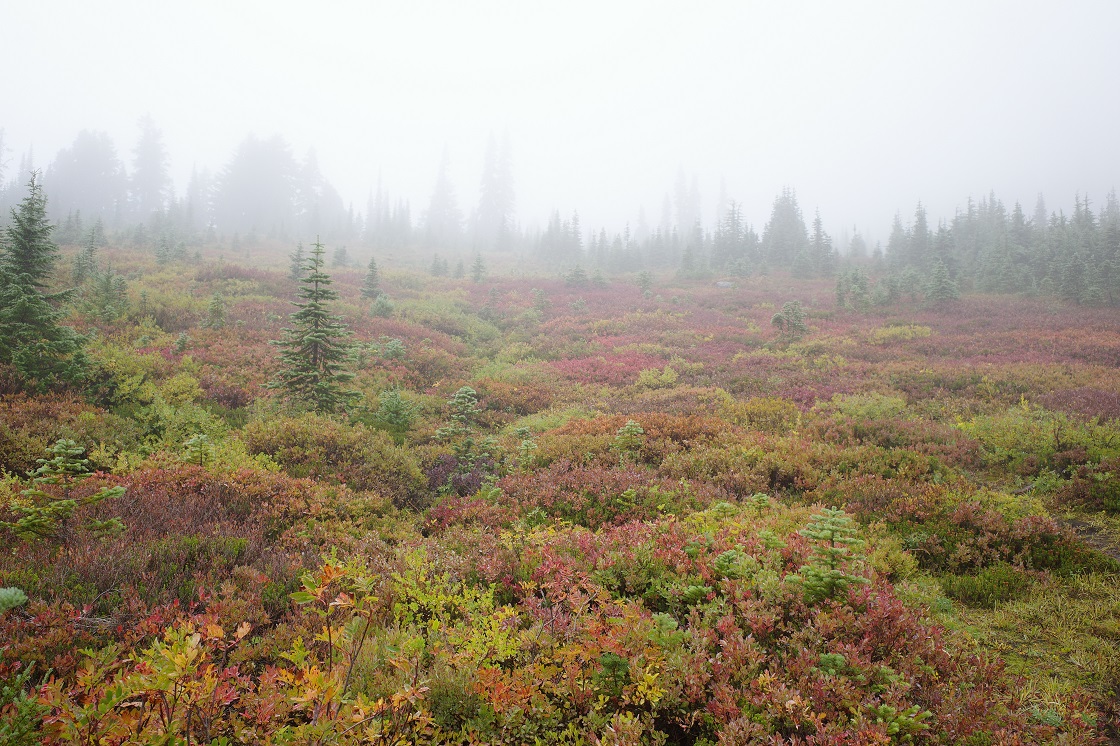 GR III, F4.5, ISO250, 1/320sec, EV+0.3
To be specific;
[Crop] and [Touch AF] can be assigned to ADJ.
[Touch AF] can now be assigned to Fn button.

If [Touch AF] is assigned to either ADJ or Fn button, the following four options are available when selecting [Touch AF] in the menu, where you can easily switch settings.
-AF Point
-AF Point+Focus
-AF point+Focus+Shoot
-Off

In my case, I assign [Crop] to the Fn and [Touch AF] to one of the ADJs. Basically, I assign "AF Point+Focus" to the [Touch AF] setting because when shooting a flower or something on a mountain, it is often the case I focus with [Touch AF] first and then change the exposure and other parameters with the ADJ lever.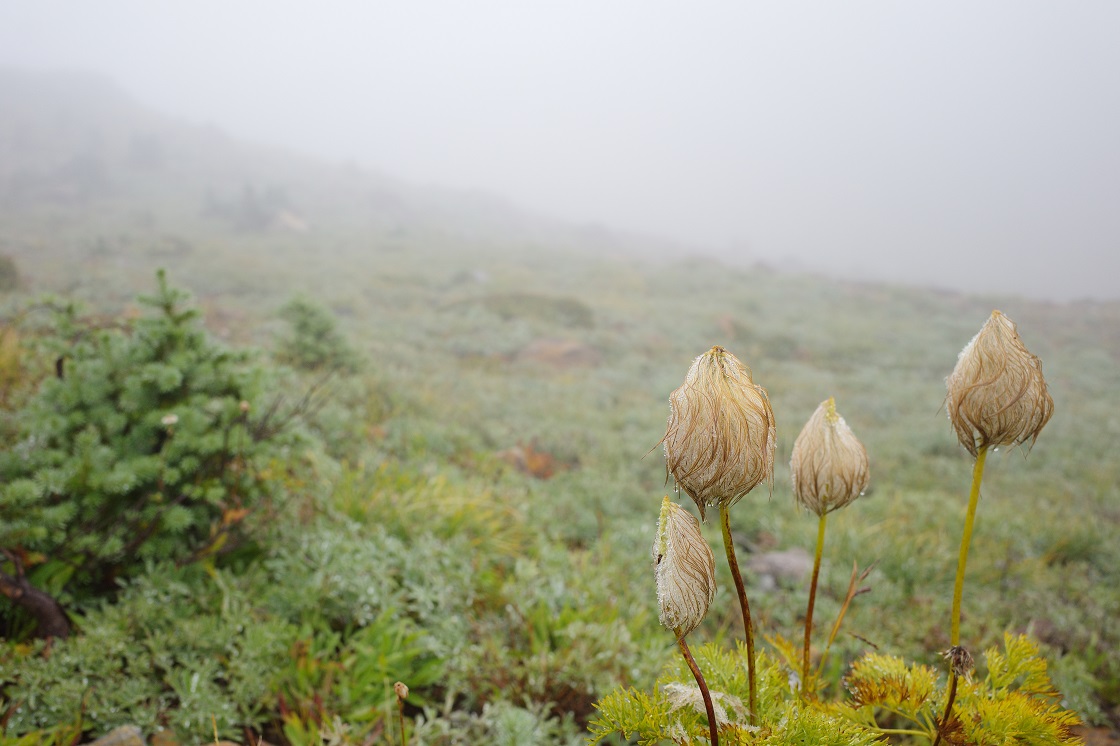 GR III, F4.0, ISO250, 1/250sec, EV+0.3
However, when shooting an animal or a child, I want instantaneous speed, so use "AF Point+Focus+Shoot".

I really appreciate this update because it makes it easier to switch between them!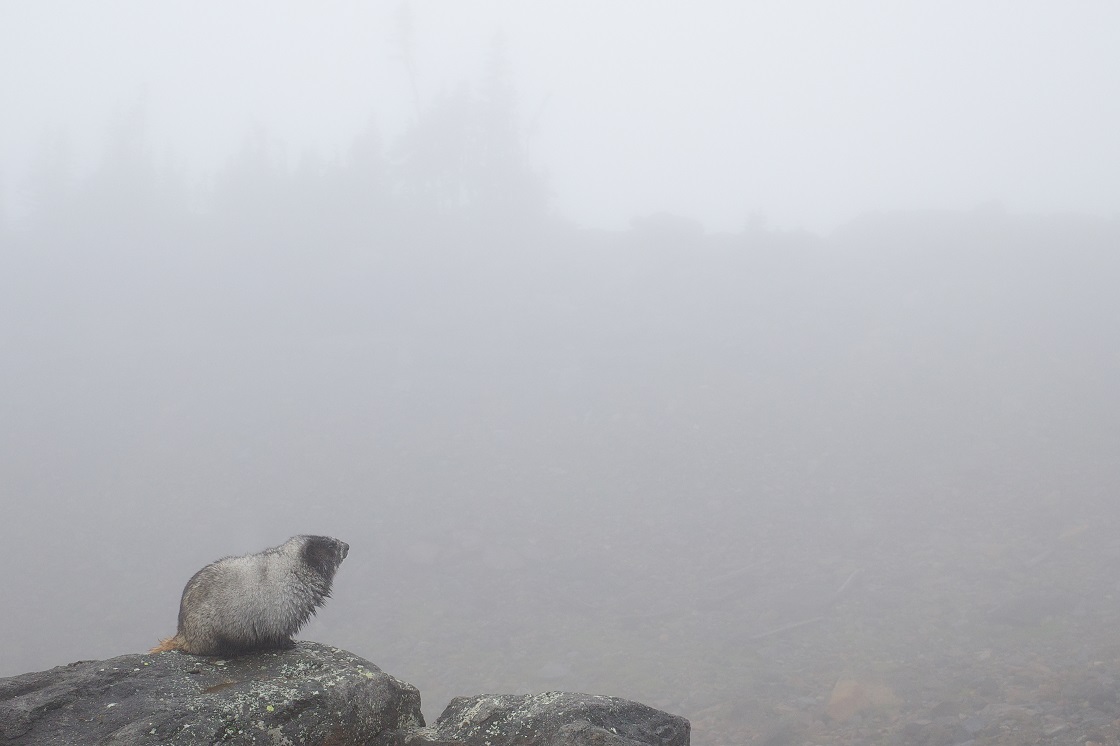 GR III, F5.0, ISO200, 1/320sec, EV+1.3, Crop 50mm
Many marmots live on Mount Rainier.
"AF Point+Focus+Shoot" and Fn set to 50mm Crop.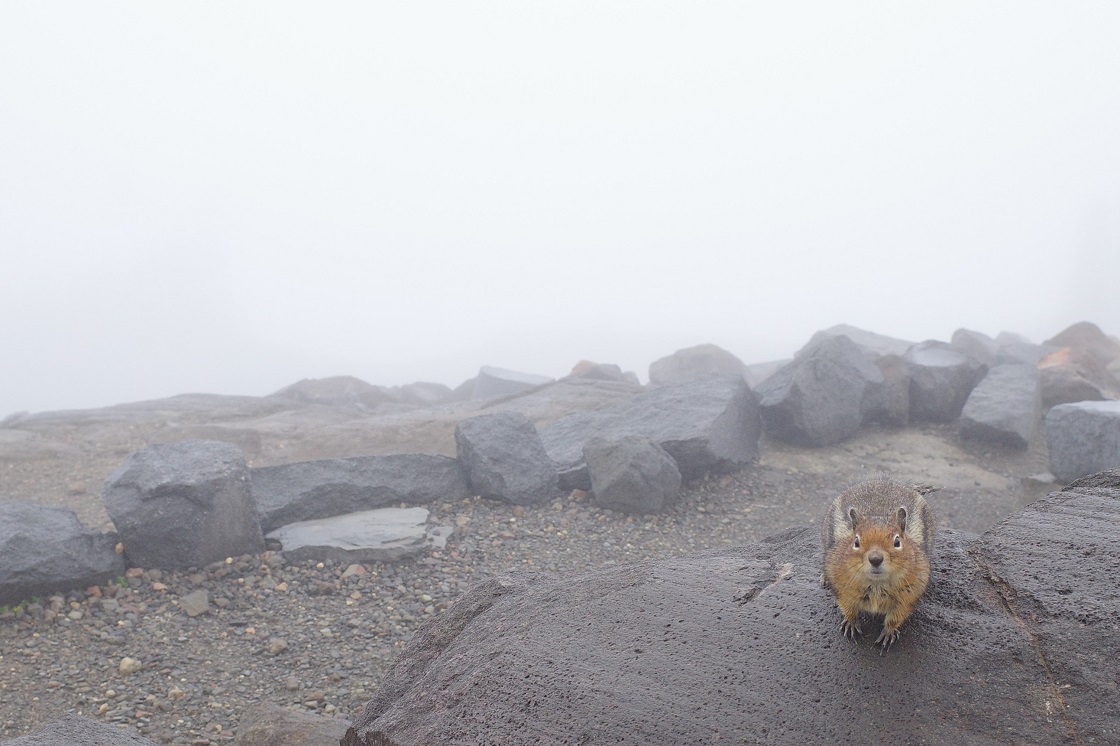 GR III, F5.0, ISO200, 1 / 320sec, EV+1.3, Crop 50mm
There are many wild squirrels. You can get as close as that.

I was almost going to give up shooting with the GR because of the rain, but is turned out to be nice and mysterious!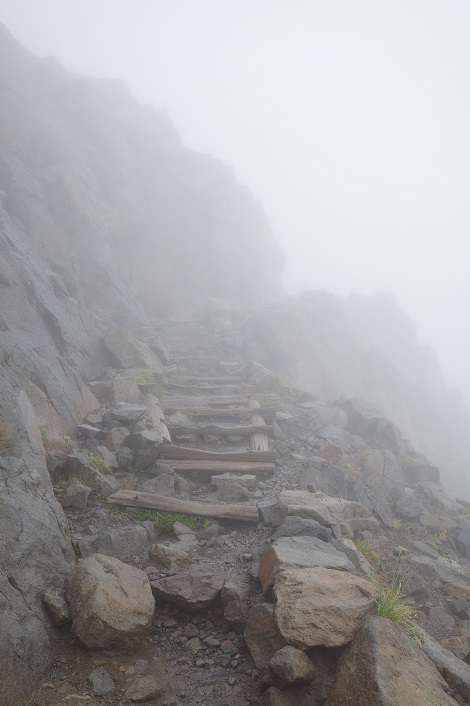 GR III, F4.0, ISO250, 1/400sec, EV+0.3
I could have seen gorgeous beautiful autumn leaves in the distance if it was sunny. I will try it again.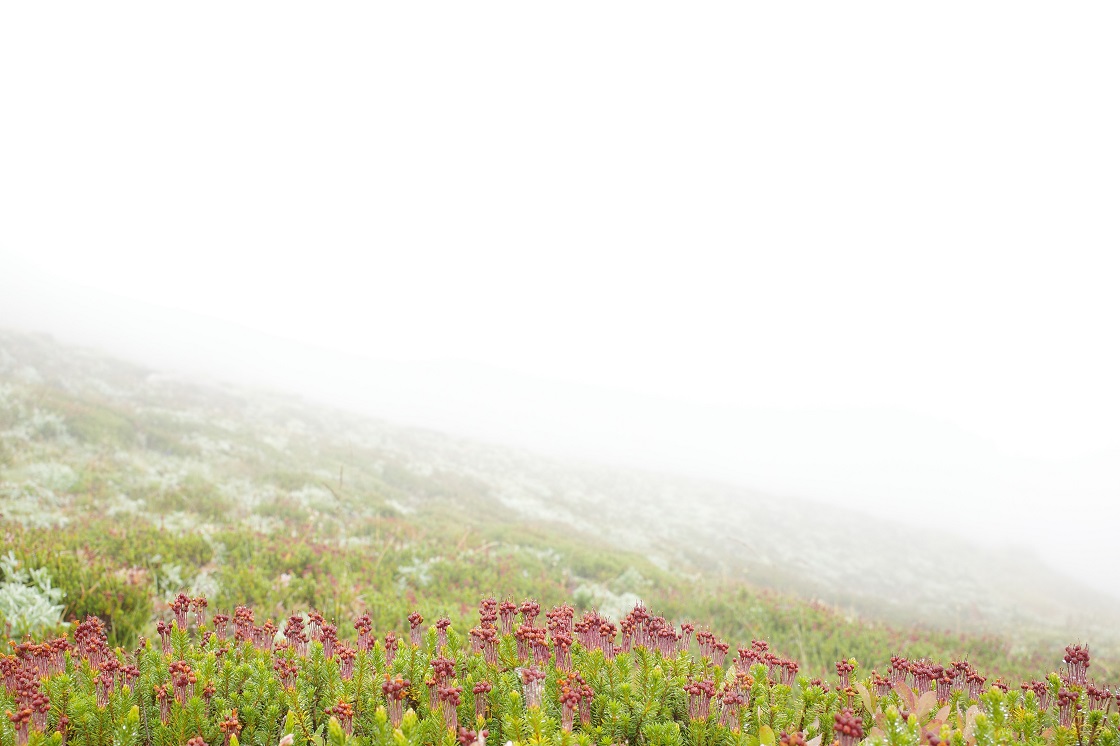 GR III, F4.0, ISO250, 1/250sec, EV+0.9
The most enjoyable part of mountain climbing is to drink ground and brewed coffee there.
Oh, my heart gets so refreshed with a lot of negative ions and green surrounding me!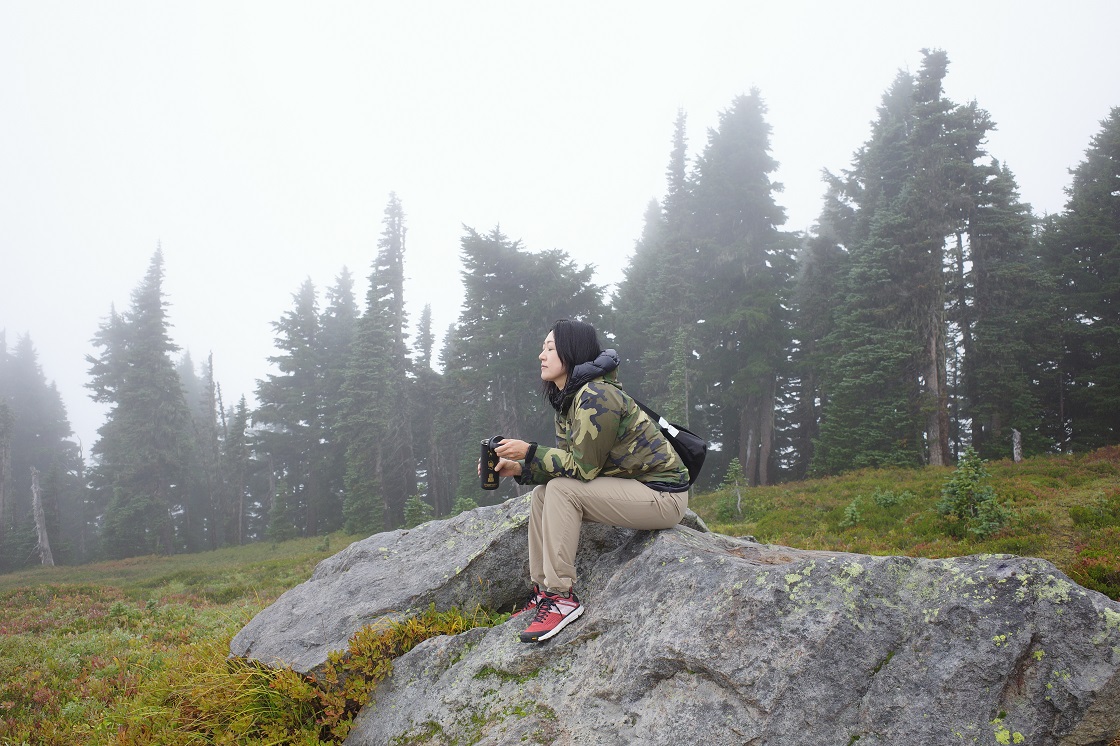 GR III, F4.0, ISO250, 1/250sec, EV+0.3
Let me share some images of Mount Rainier in the summer. When a friend of mine came from Japan for the summer, we went on a hike with my elder daughter.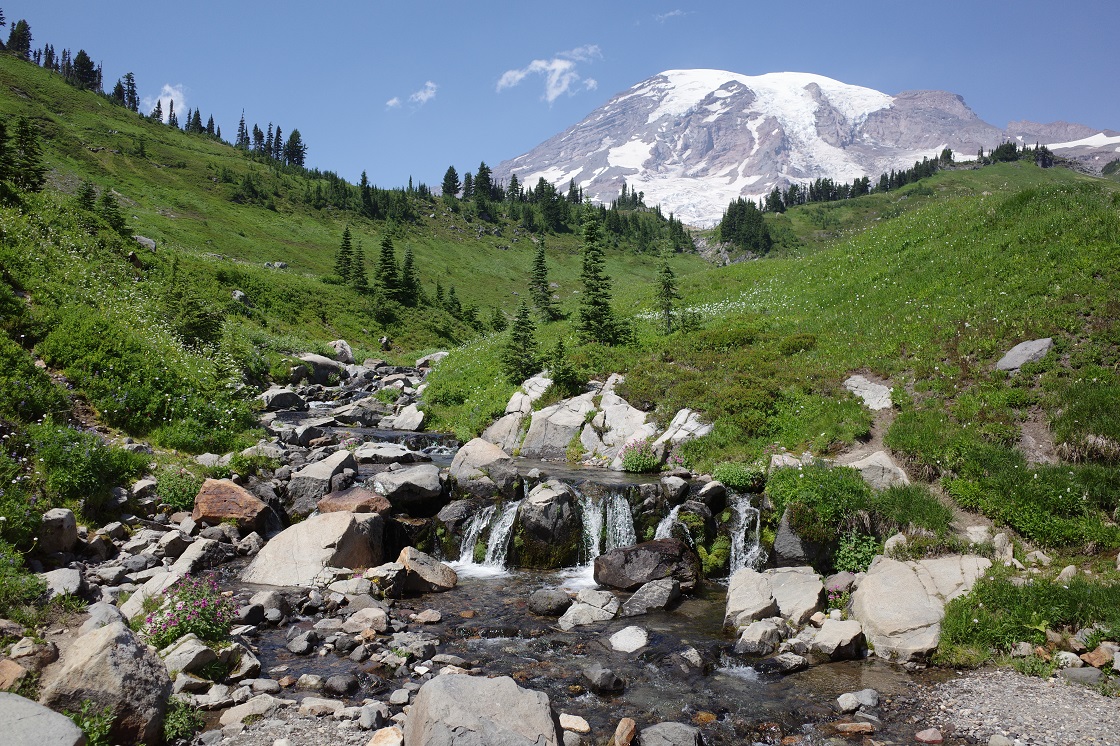 GR III, F5.6, ISO200, 1/2500sec, EV0.0
Alpine plants are all over the place in summer. When you are with a child, "AF Point+Focus+ Shoot" is particularly convenient.

Mount Rainier is called "Tacoma Fuji" by Japanese immigrants. Looking at it makes me feel nostalgic.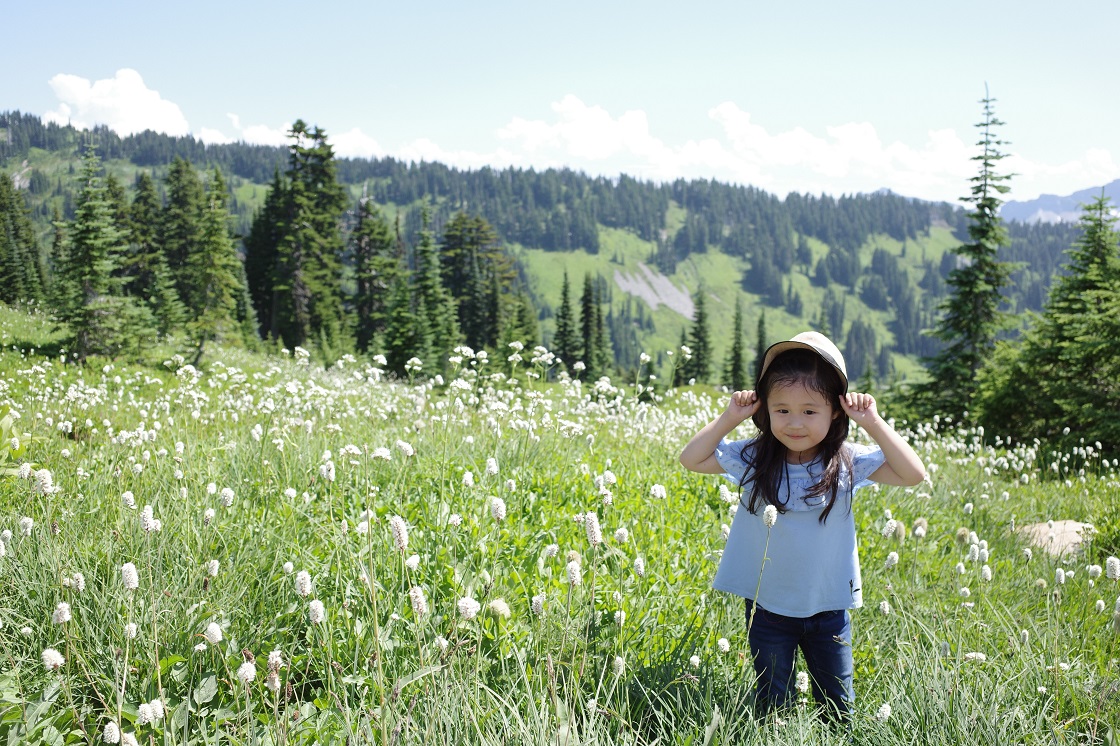 GR III, F2.8, ISO200, 1/1000sec, EV+0.3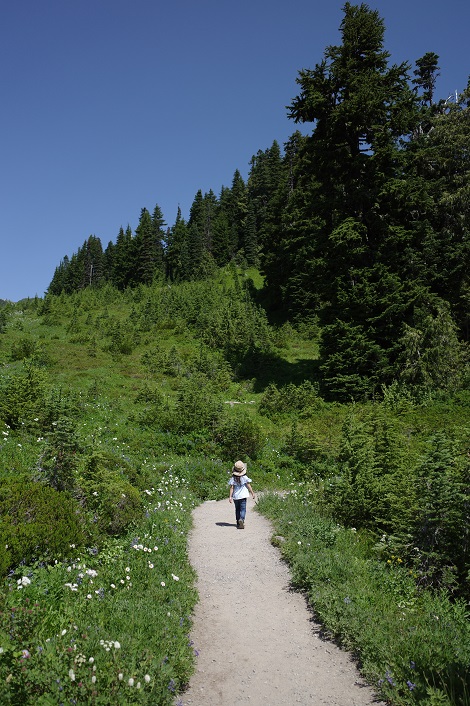 GR III, F2.8, ISO100, 1/1600sec, EV-0.7
One of the advantages of the GR is that you can do everything with one hand easily. I use [Touch AF] function on street too.

Until next time!

(Yuka)