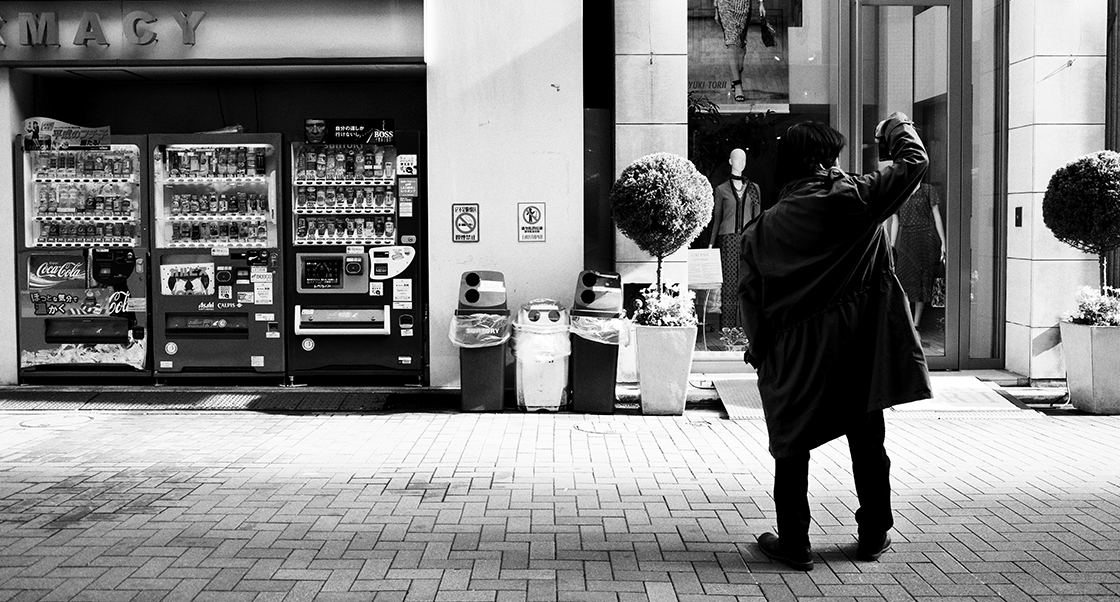 In 2019, Daido Moriyama Walks in Ginza with the New GR
We now have SPECIAL menue on GR Official and have made something very special as the first content. Dive into the world of Daido Moriyama with 46 new images. You can't see them anywhere else.


I came out of Osaka and went straight to a restaurant named West that faced Sukiyabashi crossing in Yurakucho (a part of Ginza), Tokyo. I intended to go there because I had seen the movie "Meet Me in Yurakucho." That's how my life in Tokyo started.

Compared to Shinjuku- often referred to as a "desire stadium"- Ginza is sophisticated somehow. I photographed such a city on this day.
I go ahead and take photos one after another. If I fail, I take another one again. I do not look back on life. Photograph is the same for me.

The GR has been my favorite since it was a film camera. Because I'm so used to it, I felt comfortable with the new GR III immediately. When I shoot with a 28mm fixed lens machine, I remember my old days. Comfortable enough to take photographs to your heart's content. For my street photography, the camera must be compact and light-weighted. This has not changed since I was young. The GR III has a faster focus- more than I expected. Good for photographing the subject when passing. I used the default settings, but it had appropriate sharpness and rich tone. Great for street photography.

I stopped by at RINGCUBE (currently Ricoh Imaging Square Ginza) on the course of shooting. I remember having my show "Ginza / DIGITAL" as the first exhibition of the gallery. It's a pity it's a dimly lit gallery now. Pictures should be looked at in bright light.

Unfortunately it is an era when photographs are massively produced and consumed. But it is absolutely good that pictures are being taken whether they are thrown away or not. On the other hand, it is true that it is an era when you can't take snap shots easily. Photography is to capture all the things your eye sees within a certain period of time. I devote myself into it based on my moral. Everything you see including people and the background are part of the street. The question is whether it is okay with us if we can't record this age due to the restrictions. Photography is about recording after all.

I think from the bottom of my heart "I'm glad I have a camera" or "I'm glad I photograph." No reason or concept behind it. I don't know what form photograph will take in the future or if we will keep using the word photograph. But no matter what form or what word, I hope we will still have the thing called photograph.

Daido Moriyama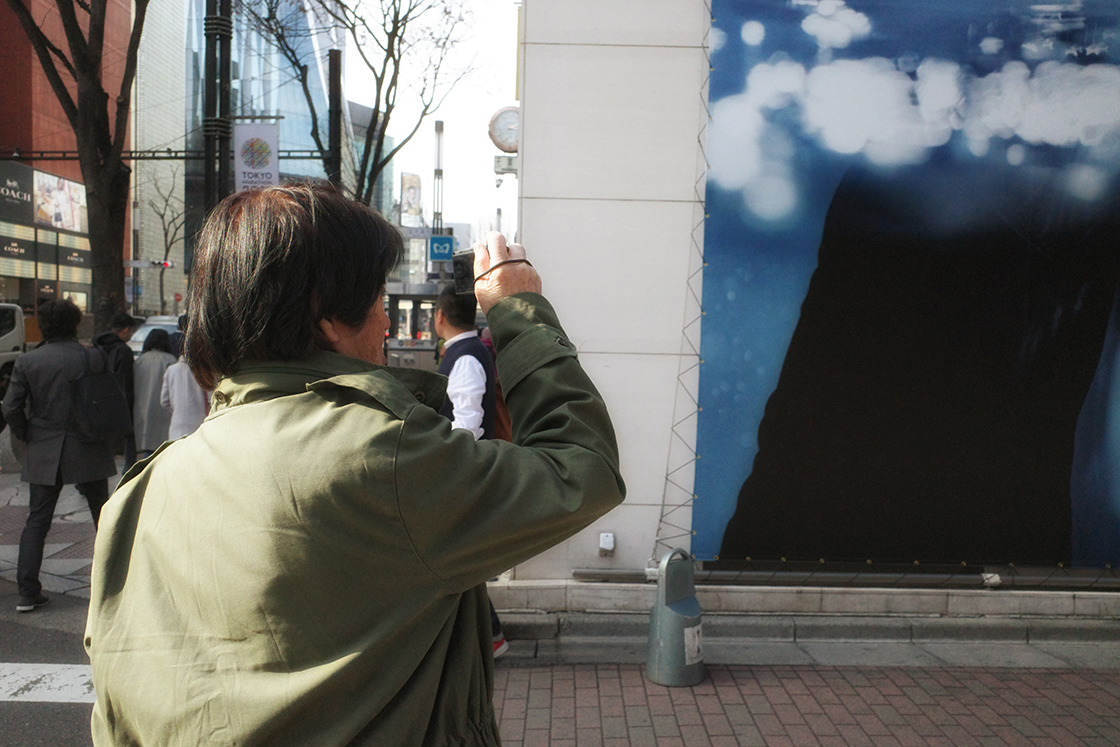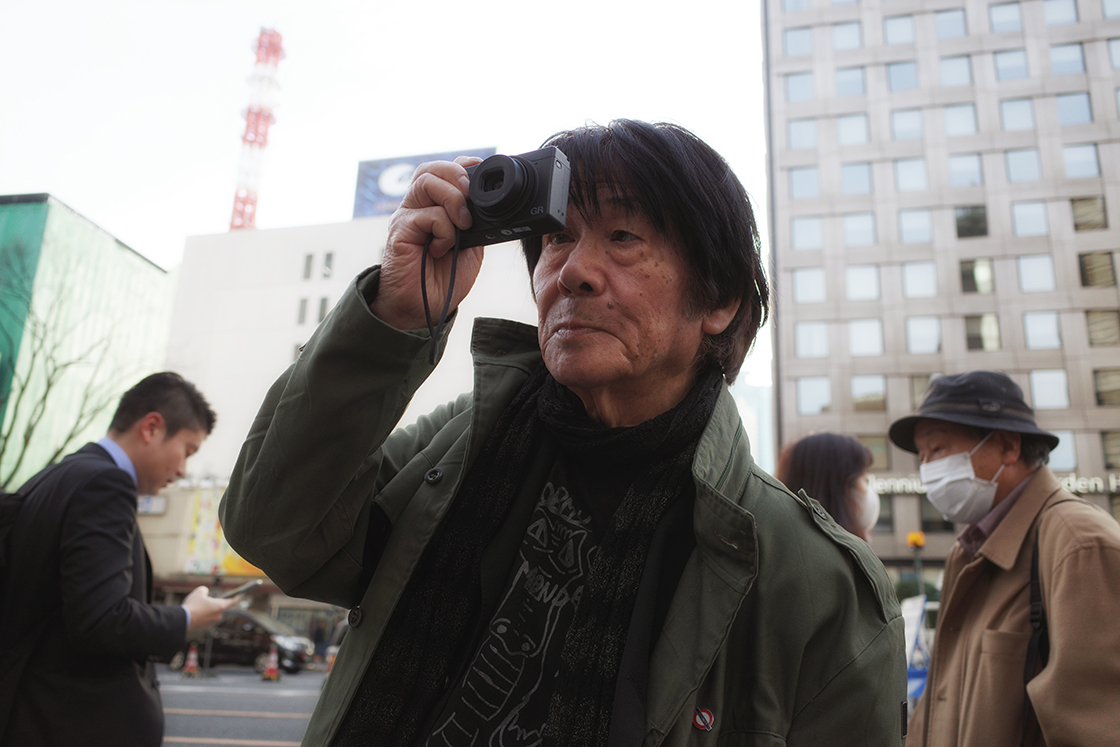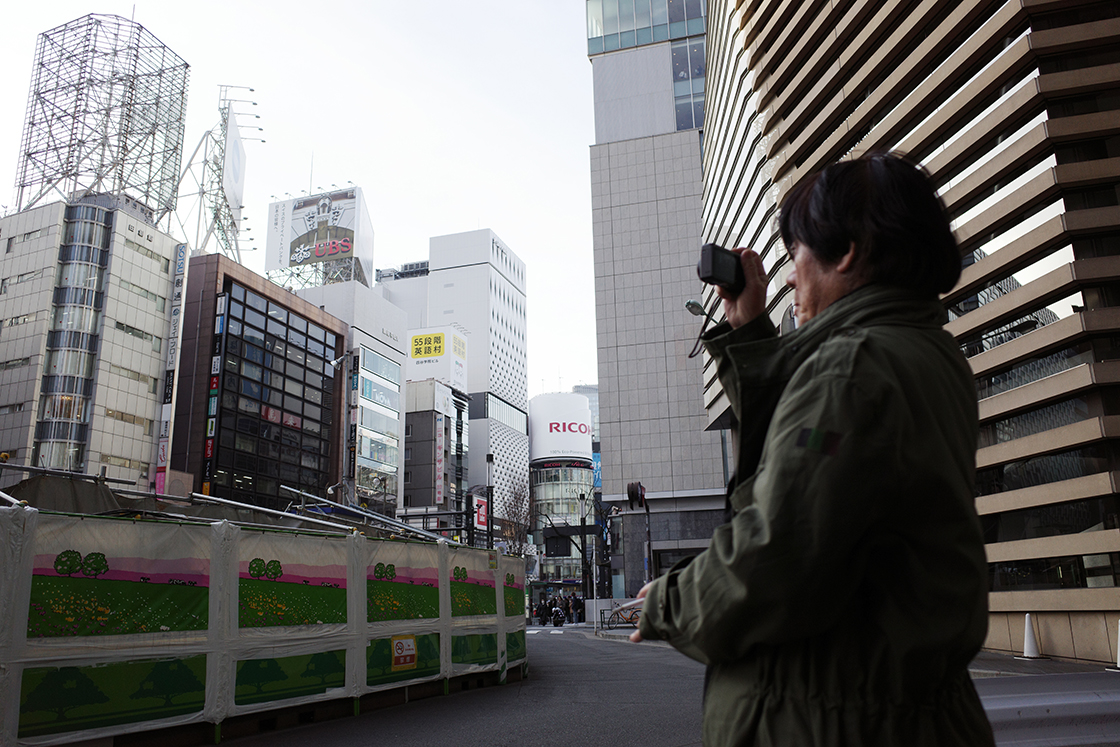 Again, you can't see the work anywhere else. Contact us if you are interested in exhibiting or publishing it. We hope more people will get to see it in any form.

At a later date after the photo session, we saw photos and talked.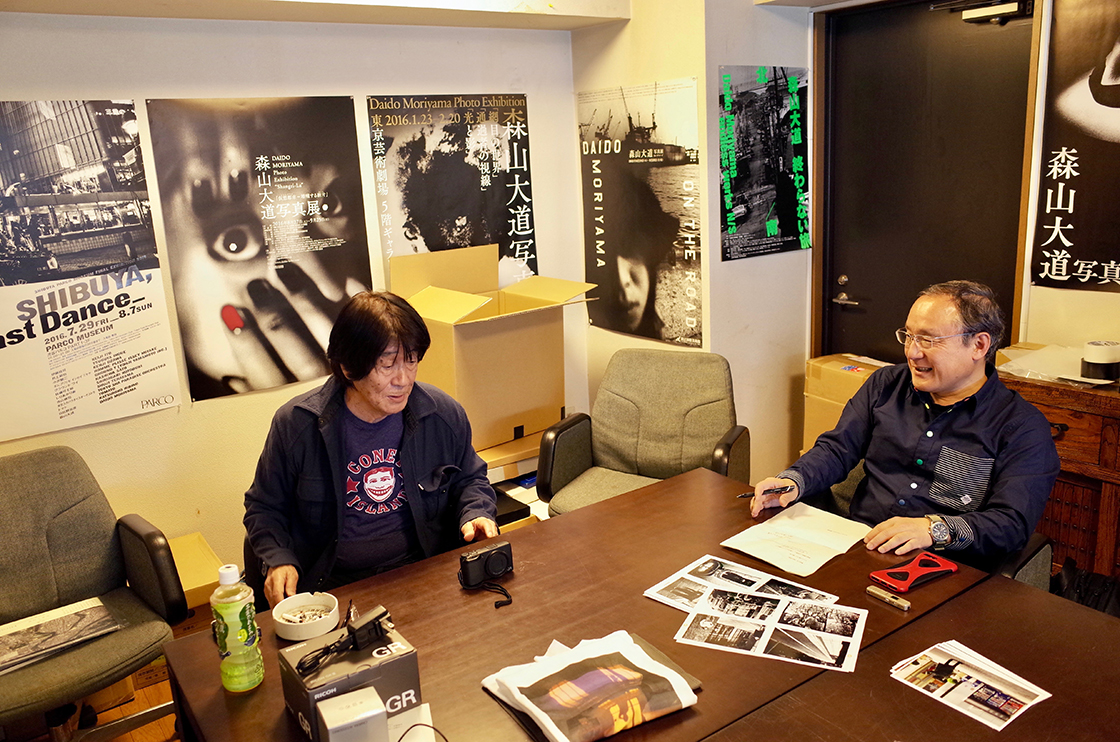 On February 26, 2019, interview at his office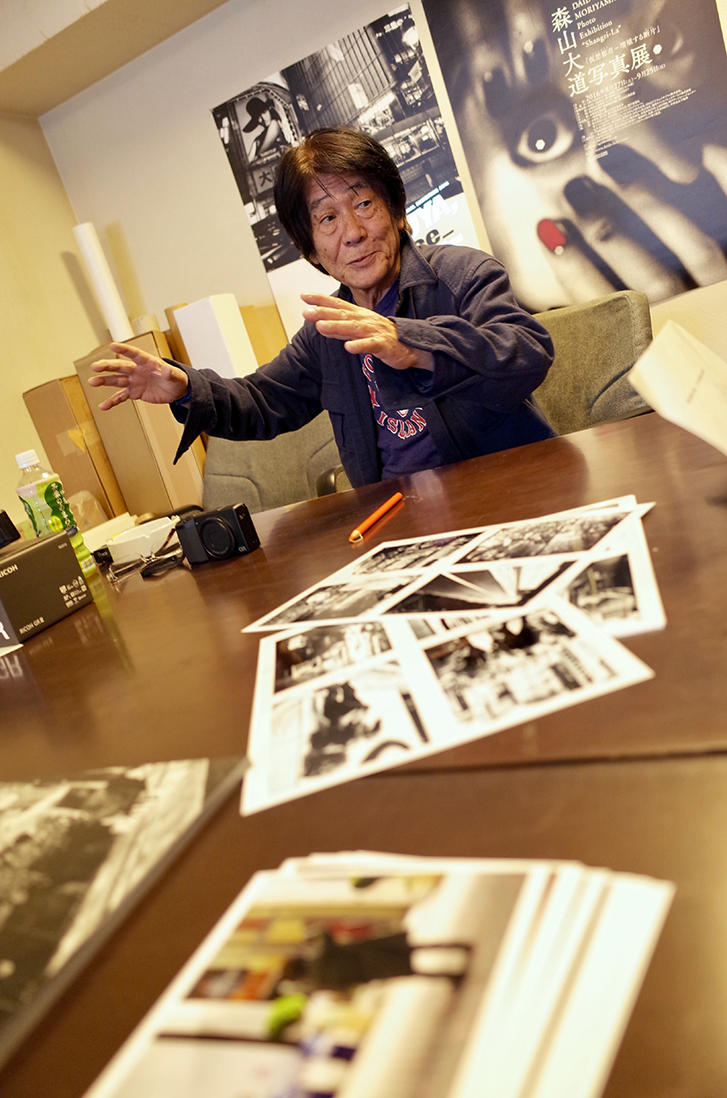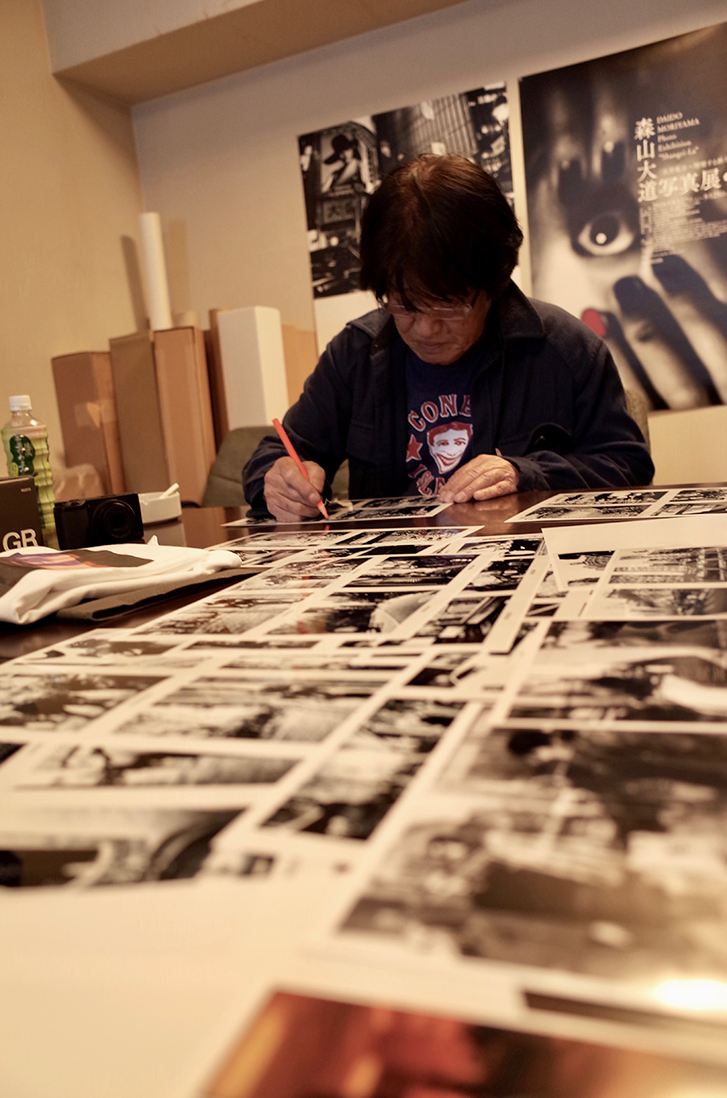 Check out the 4 selected images on GRist page.

(NOGUCHI)