Hello, it's Minew.
It's especially cold in the morning and at night. How are you?
The autumn leaves on the street are colorful now.

* * * * * *

I have continued "fixed point observation"- to shoot the same way in the same place every week. I wrote abut it in GR BLOG too.

To be precise, it was until December last year I continuously observed a nearby park in the laboratory in Yokohama.
After that, since the place of work had changed, I had to stop observing, but looking back at the photographs I had taken, I found out that it was as many as 12 years.
All photographed were taken with the GR series of the past.

Why not put them together and make it a movie?
I connected 697 photos and made them into one minute movie- 0.1 second for each picture.

Please have a look.

【Seseragi Park Fixed Point Observation 2006-2017】 (No sound)
GR DIGITAL, GR DIGITAL II, GR DIGITAL III, GR DIGITAL IV, GR, GR II

Because it is hand-held shooting, there are slight misalignments. Please forgive that.
The letterbox that starts in the middle is because the basic aspect ratio changed from 4: 3 to 3: 2 by changing my cameras from the GR DIGITAL IV to the GR between 2013 and 2014.

Leafless cherry trees bloom fully, blossoms fall (instantly!), and green leaves grow. Then they wither and fall.
It is fun to watch this dynamic repetition like a living thing.
Waterlilies covering the pond in summer are spreading wider year by year.
Did you notice that there are days when it is covered with pure white snow about every other year?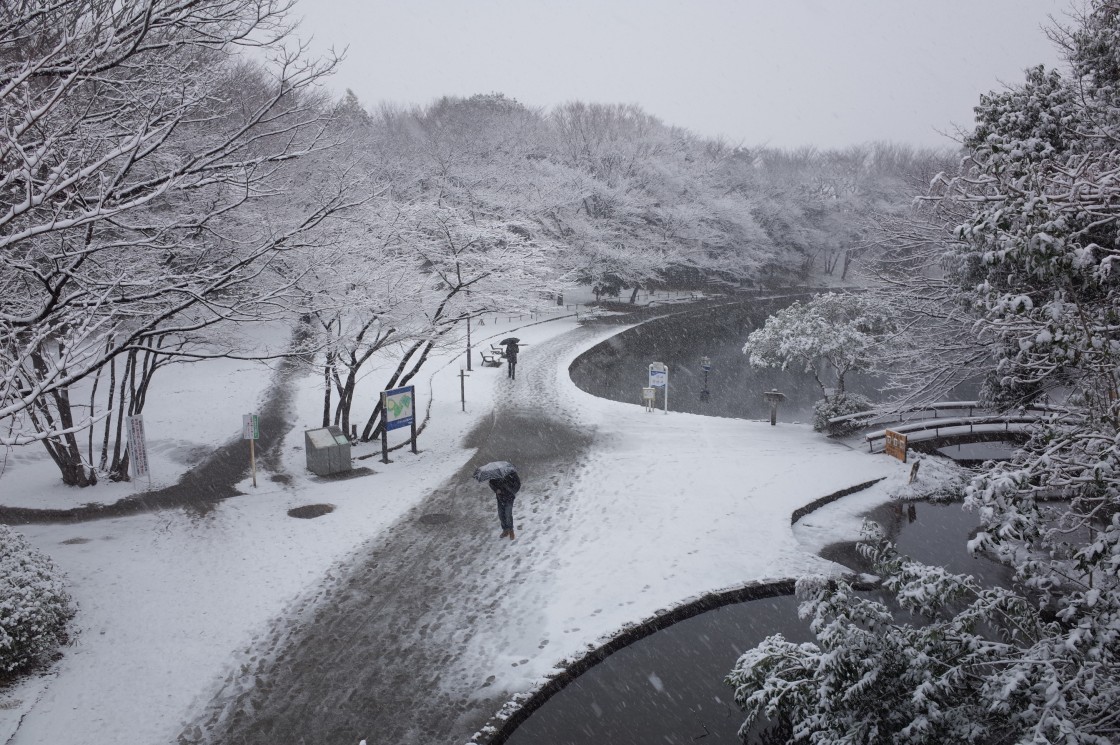 GR, February 2014, ISO 100, 1/125 sec, F 5.0
Because it is shot with the GR series, which have consistently had high image quality, you can enjoy the colors change continuously for 12 years.

Although this shooting method is for patient people, it is one way to enjoy photographing.
I have started observing a new place. I plan to continue it with the GR III as well.
Please wait patiently for the next one.

* * * * * *

It has been around two months since the press release of the GR III development.
I wrote about the improvement of macro function last time. There is another point that I am excited about- the LED touch screen.
It can work most effectively when you use "Pinpoint AF", where you specify the focus position with one finger touch.
I often want to specify the AF position when shooting macro but previously you had to move the cursor continuously from the center by using the cross key. With the new function, you will be able to have a more direct operation.

Can't wait to try it myself.

(Minew)