I hate summer. Unusual temperatures, saturated landscapes, non-playful clothing, and hard, harsh light. I hate them all. During the summer, I think about winter outfits and round, out-of-contour light almost every day. That's why I rarely go out during the day unless I have plans. I spend my time in my air-conditioned room, watching winter films and doing darkroom work and other things I can do at home. But on days when I don't go out, I feel defeated. So on those days I usually go for a walk after the sun goes down.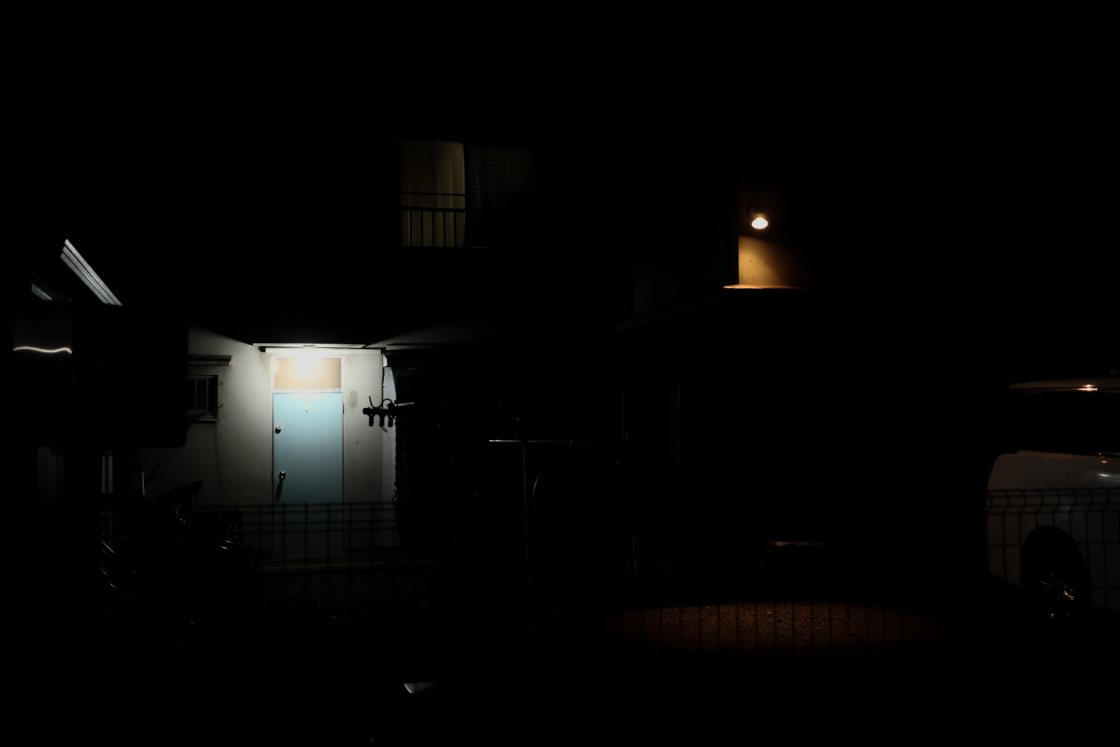 It's been almost a year since I moved to this city. Before that, whenever I moved to a new place, I would walk around the whole area and find my favorite places. But so far I have not been able to do that in the new place. I think it's because it's more than a 20-minute walk from any station, I mostly cycle or drive, and I've had to spend a lot of time renovating the house.

One night I was changing clothes, putting my keys and GR in my pocket and leaving the house without my phone, when the humidity made me wonder if I should turn back, somehow the desire to go for a walk won out and I started walking in the opposite direction to usual. At some point in my life I stopped taking photographs for no reason. It may have been because I have been doing a lot of staged photography in recent years and the cost of film has gone up. Since I've had the GR, I've been able to take pictures more casually.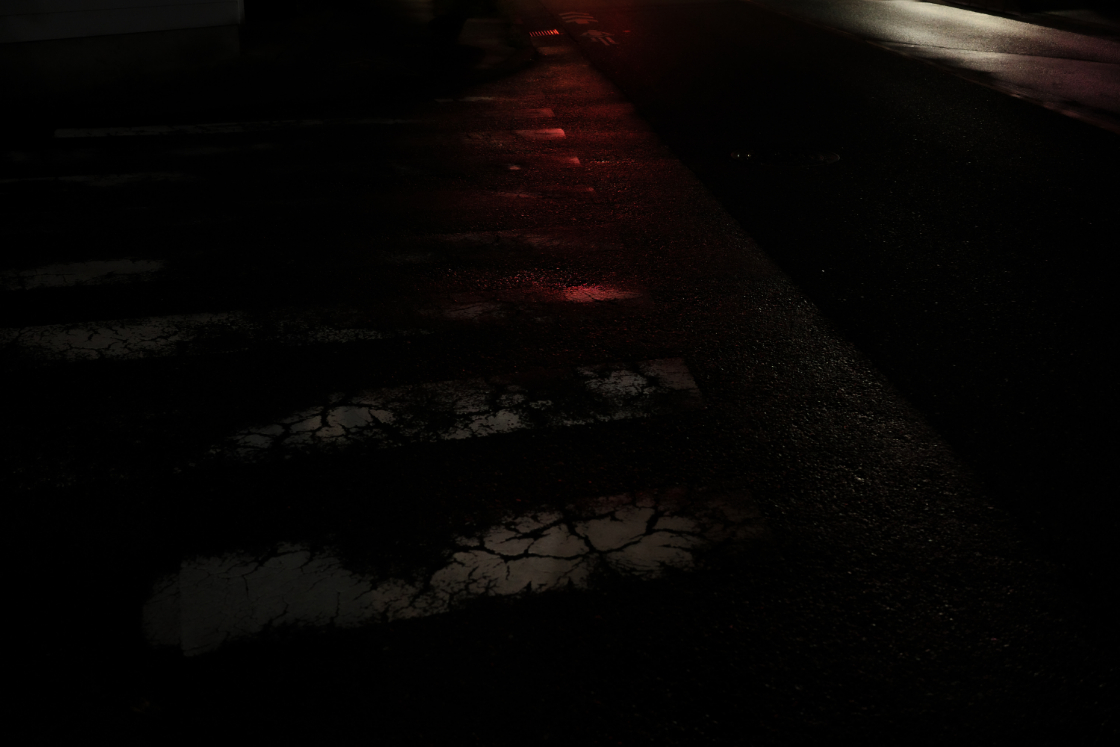 Night walks often give me more to think about. Perhaps this is because there is less information to go on than during the day. Things I forgot to buy or ideas for my next project come to mind, regardless of the landscape in front of me. It can be a bit like listening to music with sustained sound.

Sitting on a bench in an apartment complex I'd reached after a long walk, I sipped a can of beer I'd bought at a convenience store. I thought about a boy. Until recently, there was a delivery company's office near my house, and the boy was always around the vending machine in front of it at a certain time of day. He was probably in junior high school, and whether it was summer or winter, he would stand there in short sleeves and shorts, carrying no bag, just his iPad. His appearance was always the same. He was always looking around as if he was looking for someone. I saw him many times, but I never saw him appear or meet anyone. Was he meeting friends in the neighborhood or waiting for his parents to come home? I was curious about him.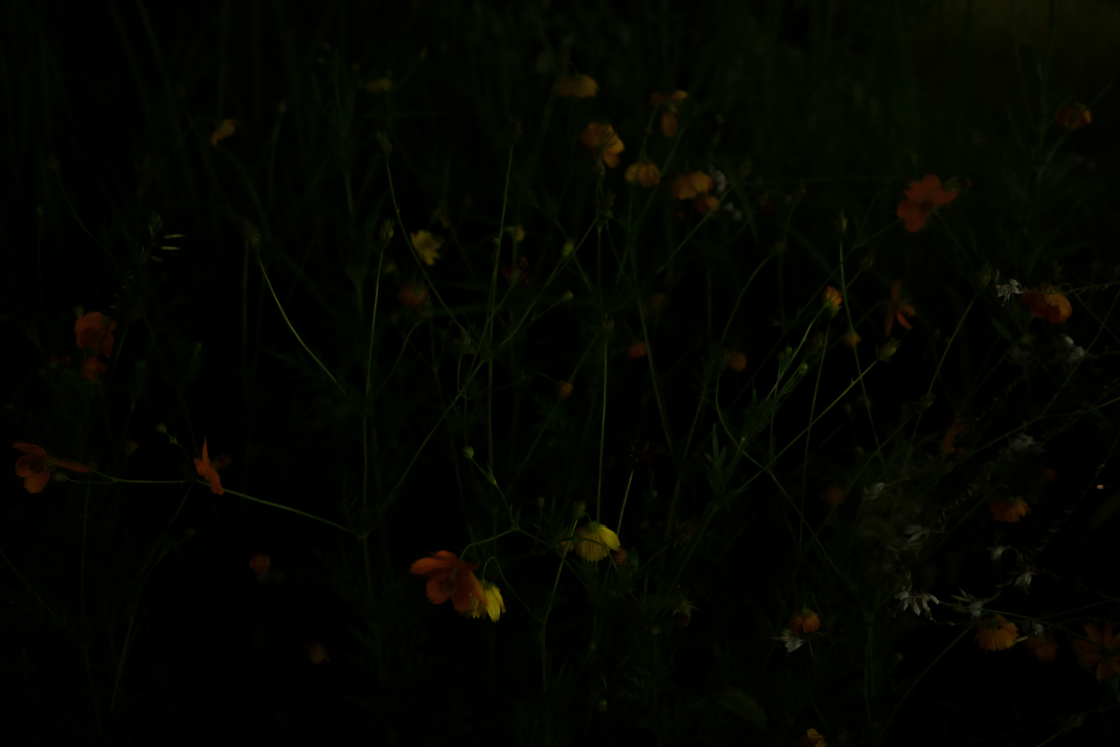 Now that the office had closed, I wondered what I was going to do with my parcels, and I missed the receptionist who had always been so kind to me. Come to think of it, I hadn't seen the boy since the office closed, and I thought to myself, "That makes sense". I took some pictures of the apartment complex and started walking again.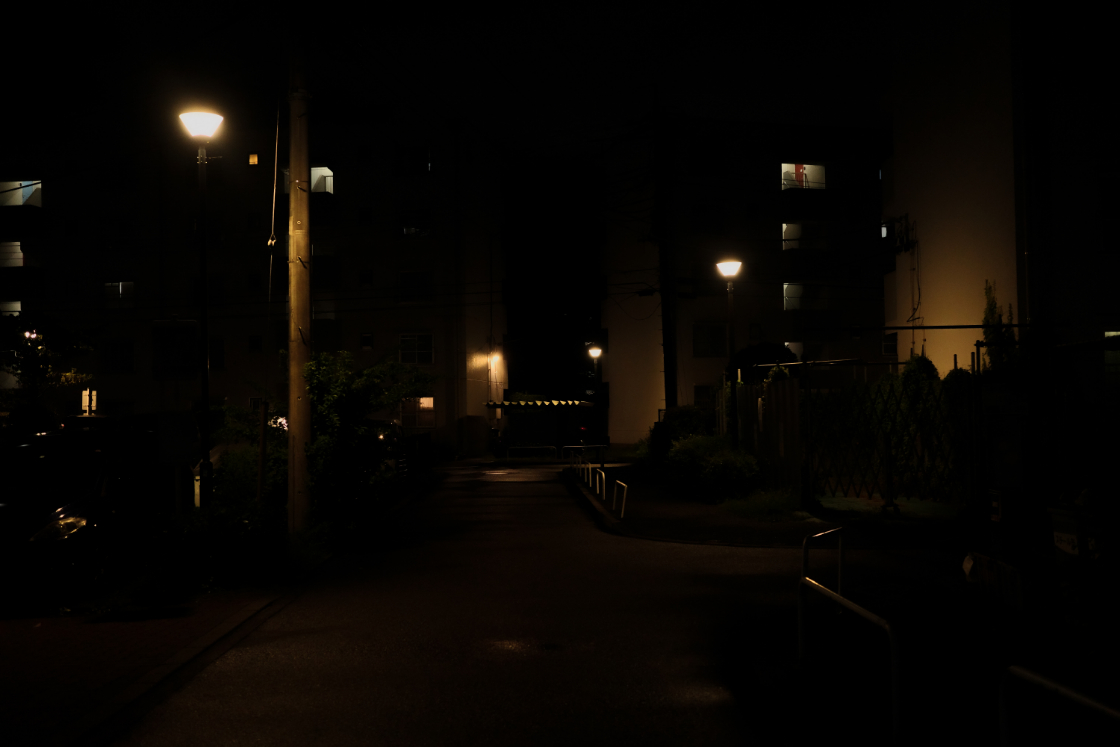 Kazuhei Kimura
Born in 1993 in Iwaki, Fukushima. Lives and works in Tokyo. While working in the fields of fashion, film and advertising, he continues to create works that move back and forth between his childhood experiences and his present life. Won the Judges Encouragement Prize (selected by Nozomi Himeno) at the 19th Photography 1_WALL and the Grand Prix at IMA next #6 'Black&White'. Major solo exhibitions include 'Ishi to momo (Counterpoint)' (Roll) in 2023 and 'Atarashii mado (The Other Side of the Window)' (Book and Sons) in 2020. Major photobooks include 'Sodemaku' and 'Todai' (both aptp) and 'Atarashii mado (The Other Side of the Window)' (Akaakasha).
Kazuhei Kimura (@kazuheikimura)