Hello, this is Yuka.

This time, I would like to report on an overseas event for the first time in a while, a GR event held in New York City!

The event was called "RICOH GR + NYC-SPC Flushing Queens PhotoWalk" held on September 17 in Queens, New York City. It was made possible by the passion of the NYC Street Photography Collective (NYC-SPC) with the cooperation of Ricoh.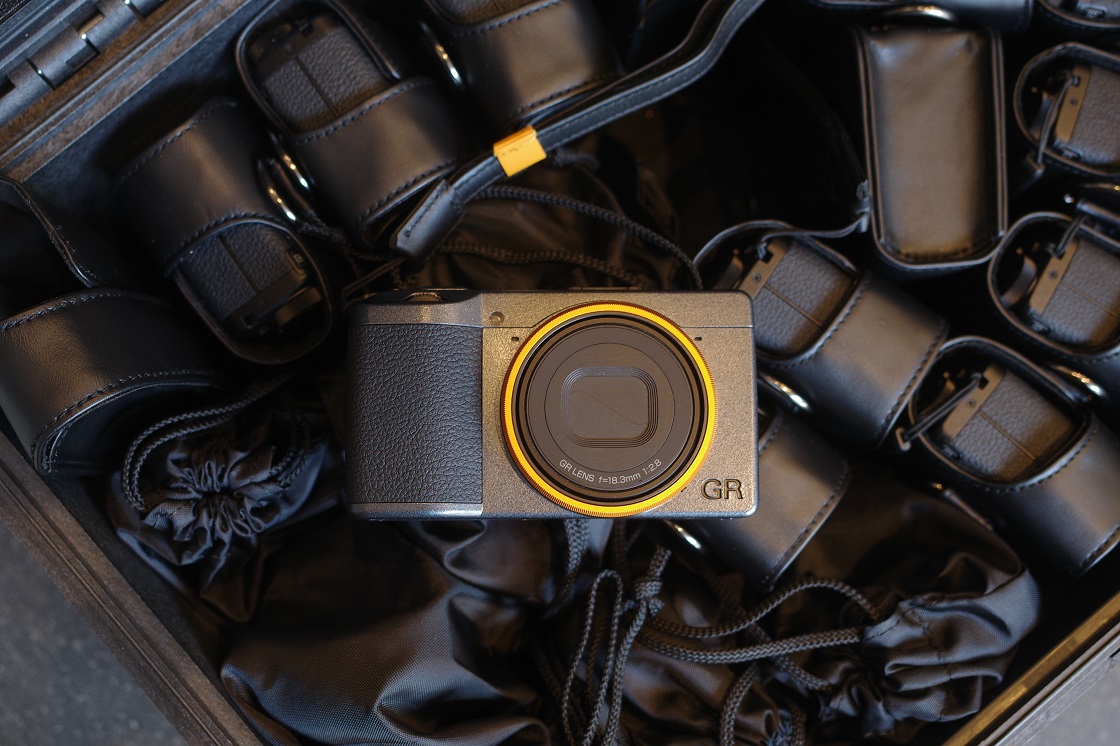 NYC-SPC is a group of photographers based in New York City, home of street photography. The NYC-SPC is a photo gallery and print lab in Brooklyn which frequently invites professional photographers for reviews and other events.

Many of you may have the impression that GR is a tool for street photography. As a matter of fact, the members of NYC-SPC use a variety of GRs, from film to digital. Furthermore, Jorge, the founder of this group, is a man of action, who has visited Tokyo to deepen his friendship with Japanese street photographers. We had been talking for some time about doing something together and the collaboration finally became reality.

I was very excited about the GR photowalk event in New York City, an event I had been looking forward to since the one in Seattle. The location for this year was in Flushing Queens, an area of New York known for a large Chinese town. It was my first time visiting the place.

Participants gathered one after another at the hotel where we were supposed to meet.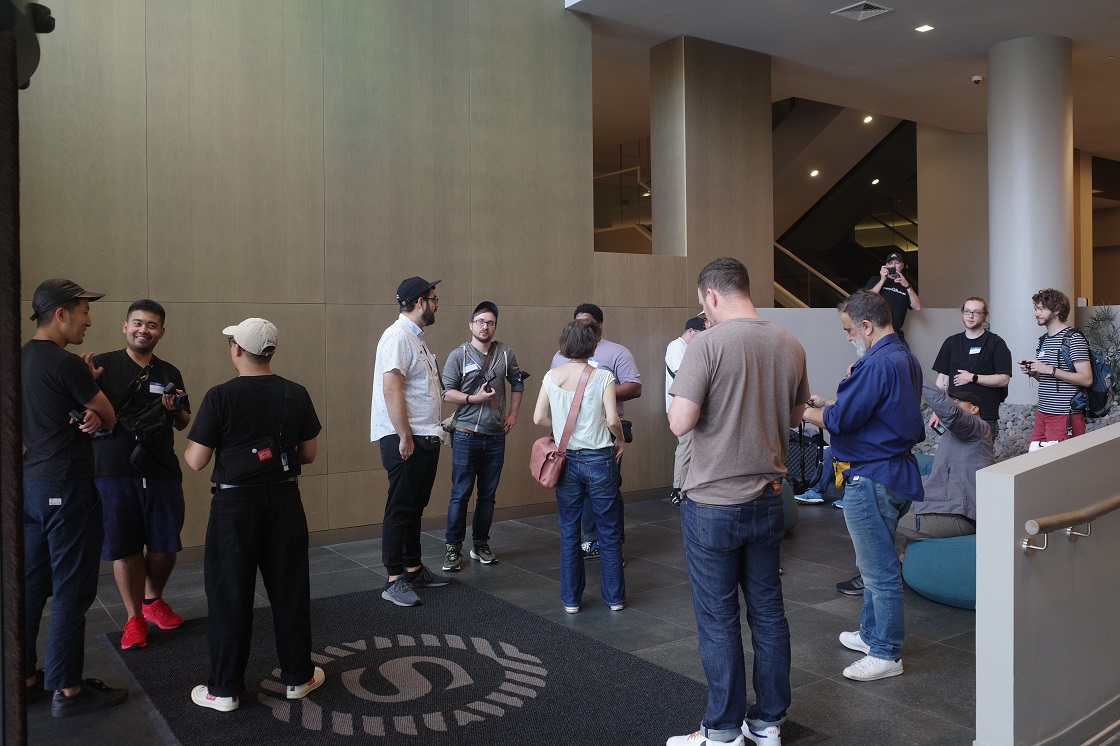 About 15 participants who registered in advance on the web joined the event.

They ranged from those who already use GR, to those who take street snapshots but are new to GR, and those who are interested in the new GR lllx. We had both the GR lll's and GR lllx's available for loan, and 7 people borrowed the GR III and 4 the GR IIIx.

We were very fortunate to have five street photographers from NYC-SPC as well.

In the lobby, they immediately started showing each other their GRs, having conversations about GR, and having a lot of fun.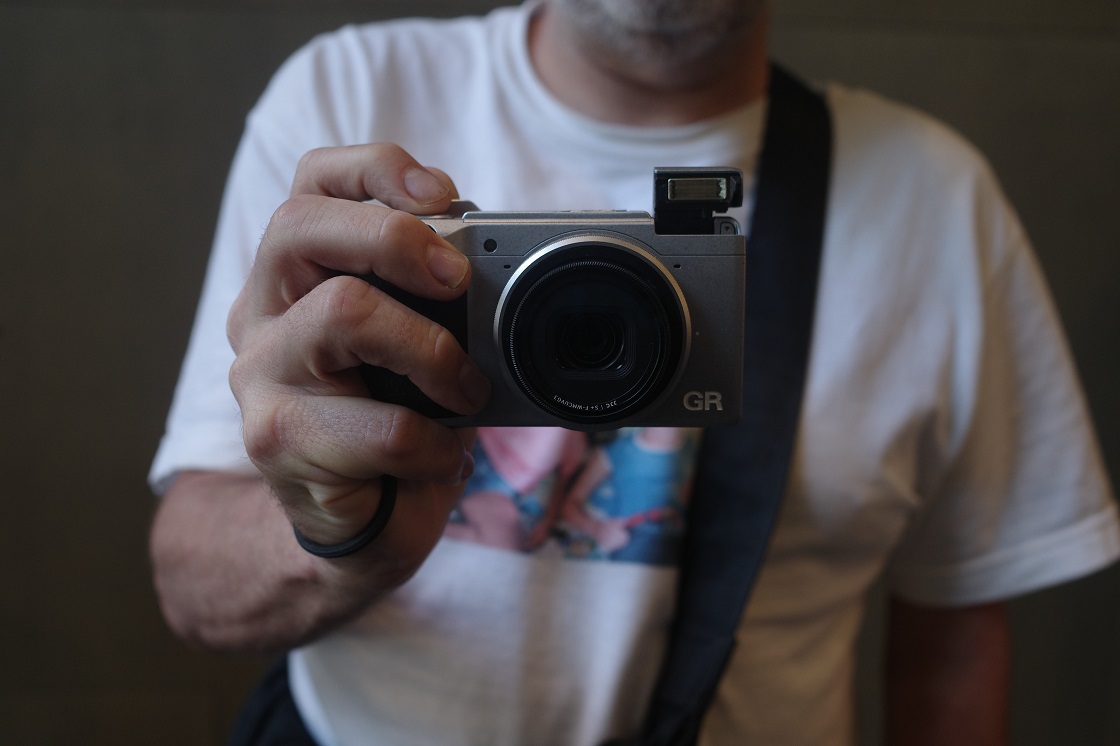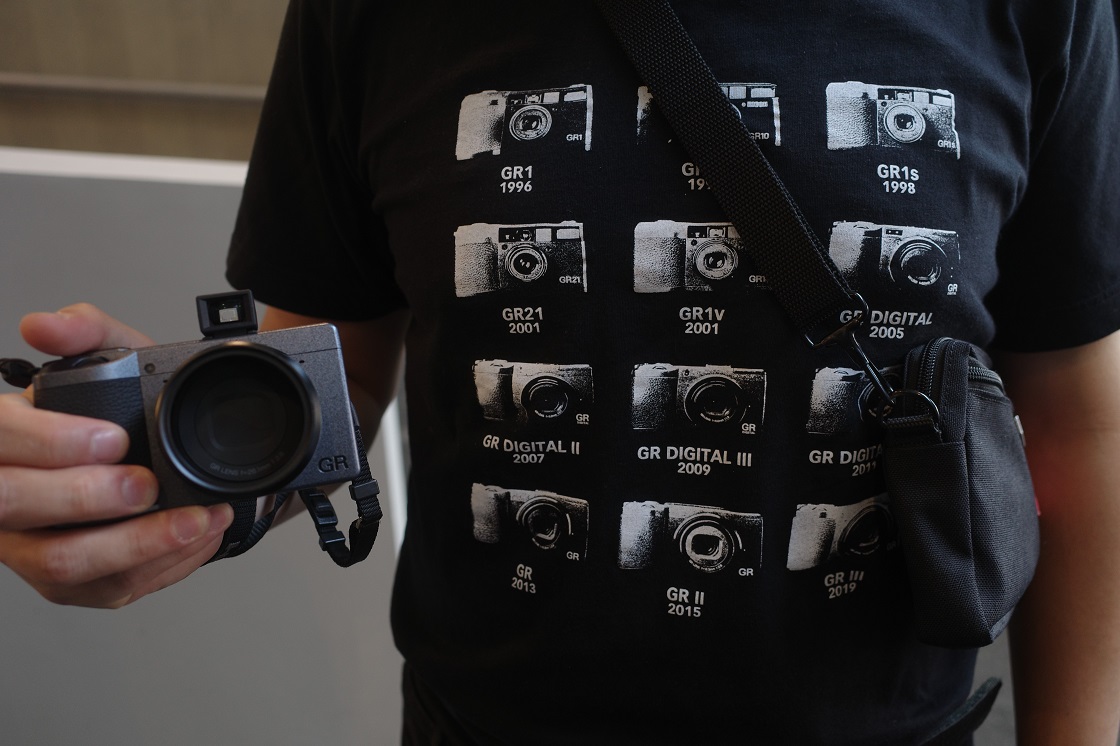 Jorge, the founder of NYC-SPC, first explained the flow of the day and the shooting locations.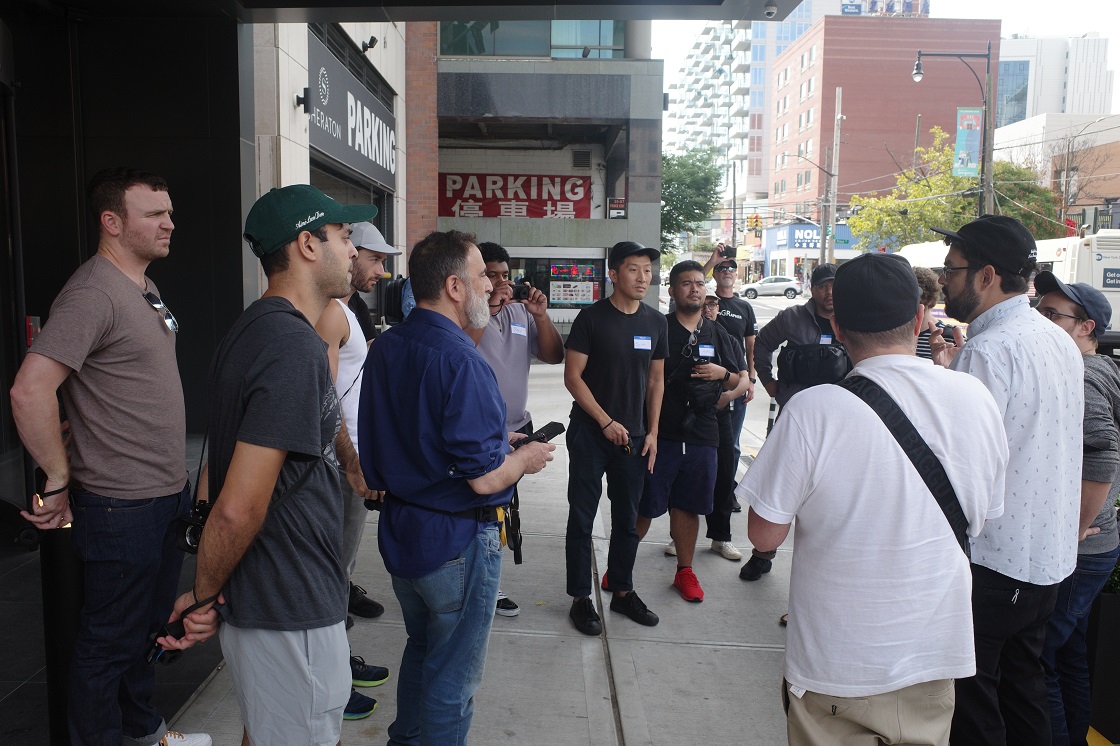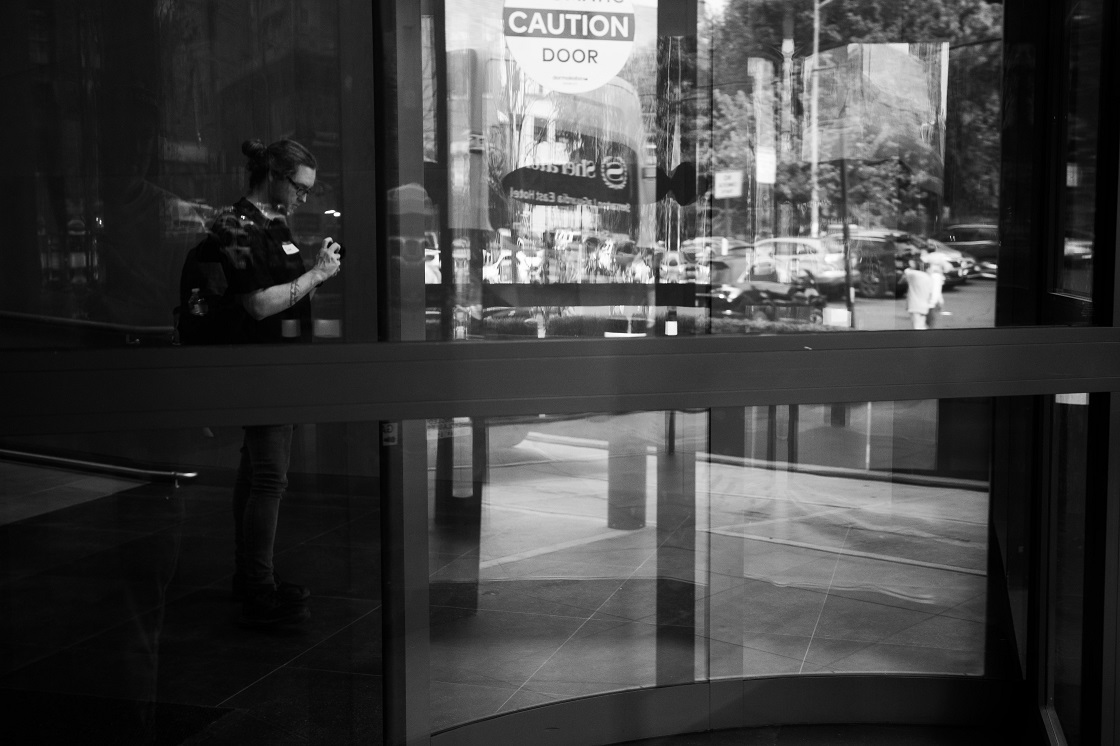 Photographed by photographer John Taggart, a participant before going on the photowalk.
We formed groups of about three participants per photographer, and each group went on a photowalk to the city of Flushing.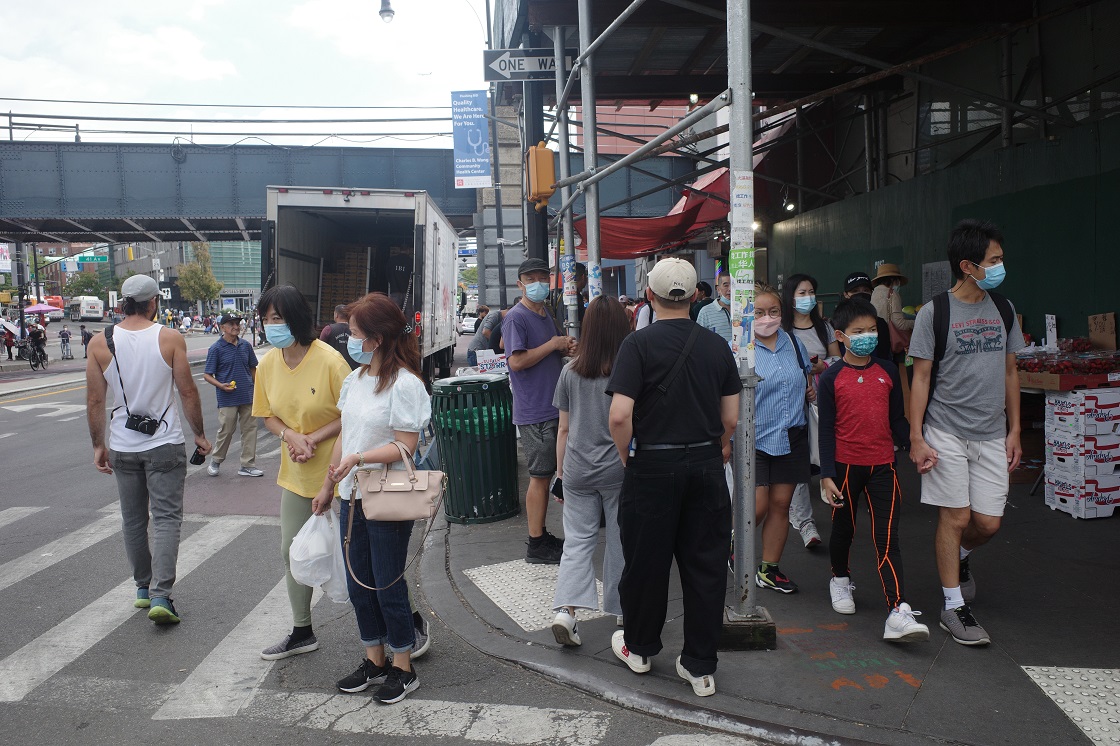 Is this Shinjuku or Shibuya? The town of Flushing is packed with people!

Many of the stores have signs in Chinese only, making us feel as if we were in China. Manhattan's Chinatown is known as a tourist attraction, but Flushing seems more closely connected to people's daily lives. You can feel the energy and enthusiasm from the city and its people themselves. Furthermore, Queens is home to people from over 100 different nationalities, so the people there are very international, making it one of the most unique areas in New York City.

Together with John, a photographer/photojournalist, I went around taking pictures of various streets from the main streets to the back streets and even inside stores. He even showed us some of the best places to eat, as well as his photos taken with his GR that appeared in the New York Times.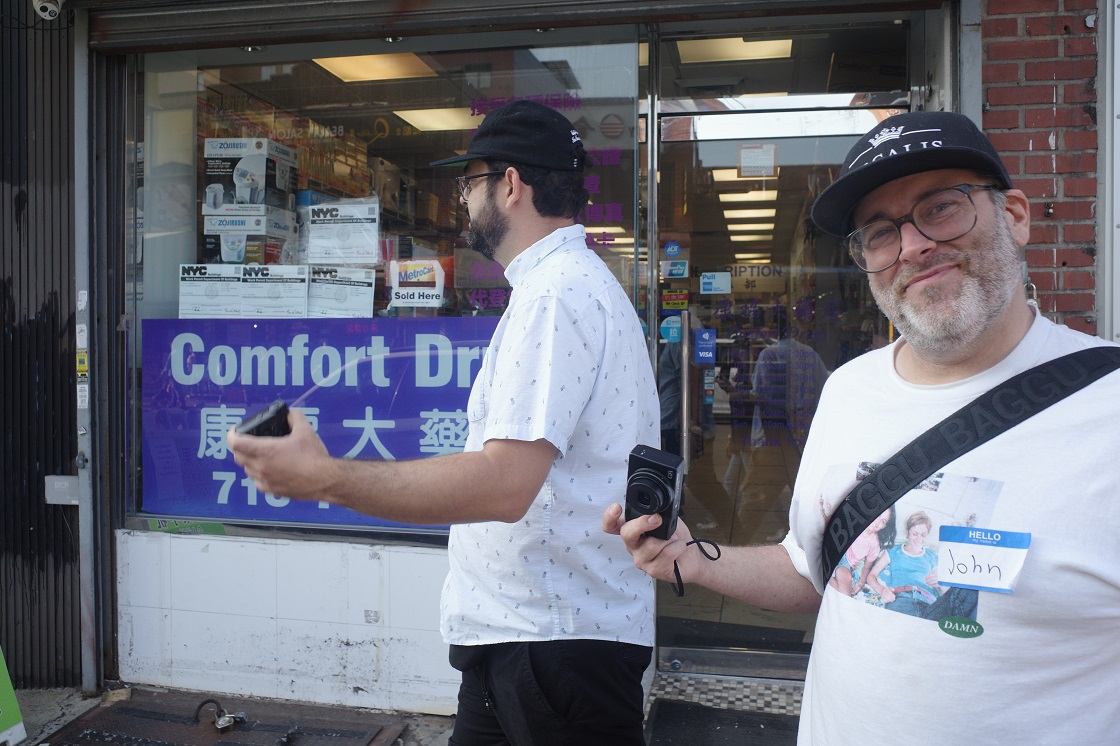 In my case, when it comes to street photos, I tend to wonder what to shoot, but what I learned by shooting with him was how close he was to the subjects and how fast he was able to shoot. When I looked at his photos afterwards, I couldn't believe how close he was to the subjects with the 28mm GR! I didn't realize when we had taken some of the photos he showed us even though I was with him all the time, too! Amazing job.

His aggressive and spontaneous style of shooting was a great inspiration to me.

Here are a few of the photos I took.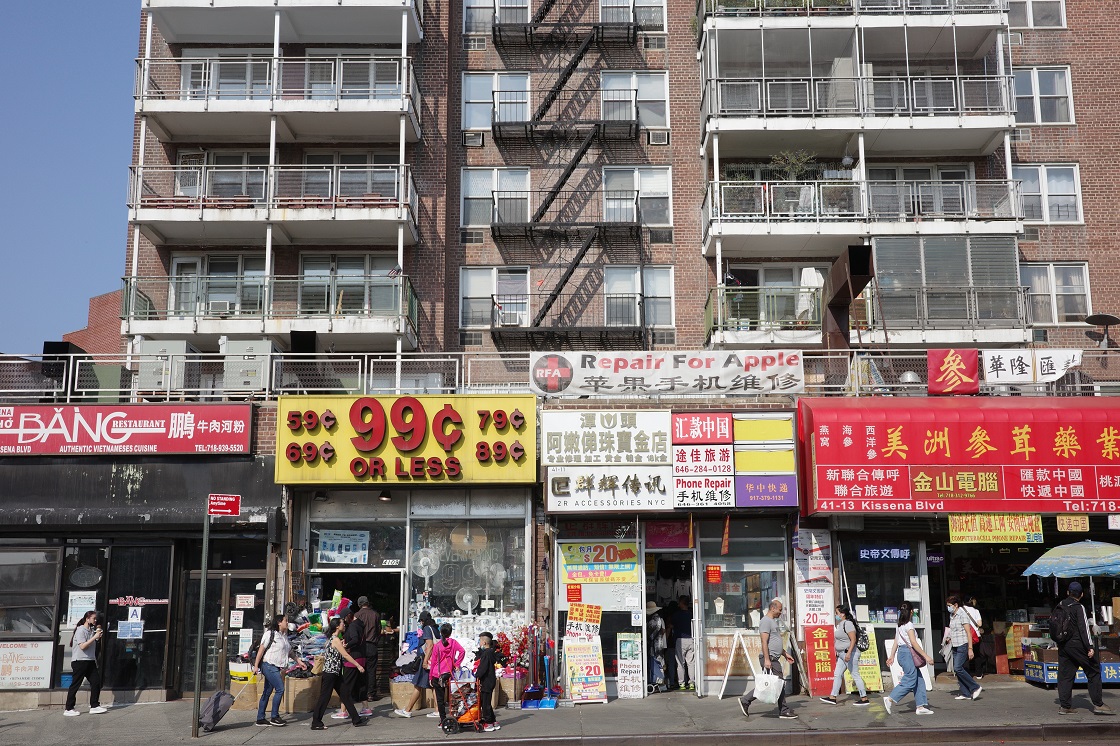 GR IIIx, F5.6, ISO200, 1/1000sec, EV+0.3,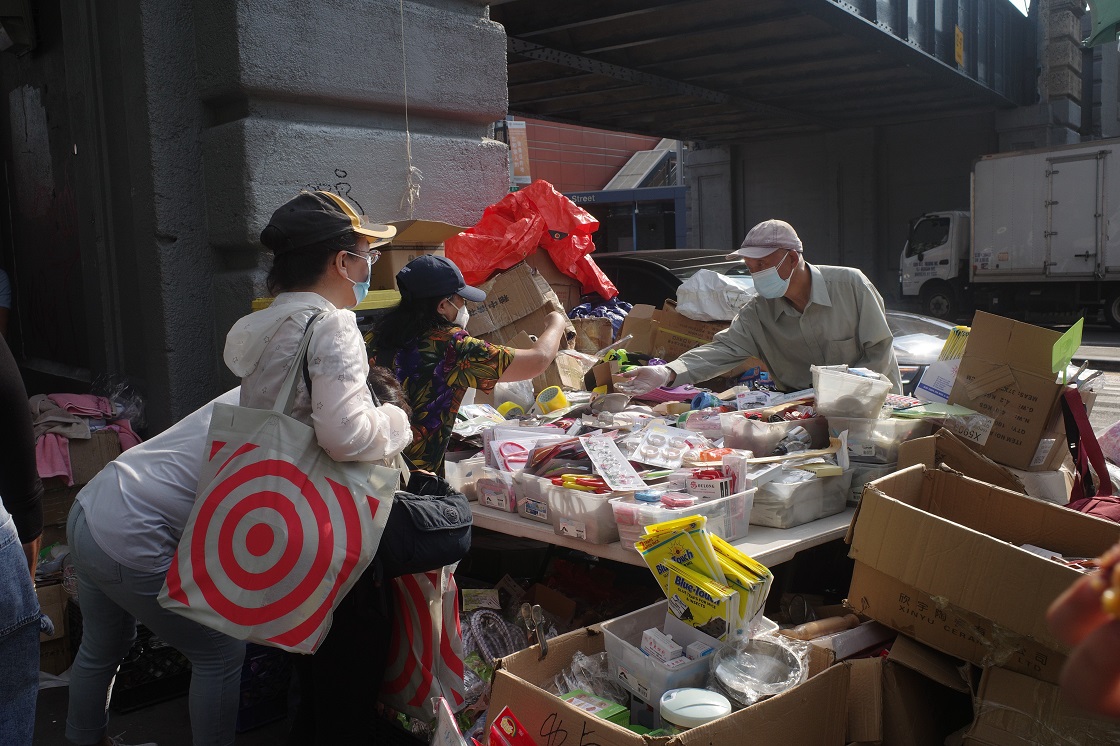 GR III, F5.6, ISO250, 1/800sec, EV-0.3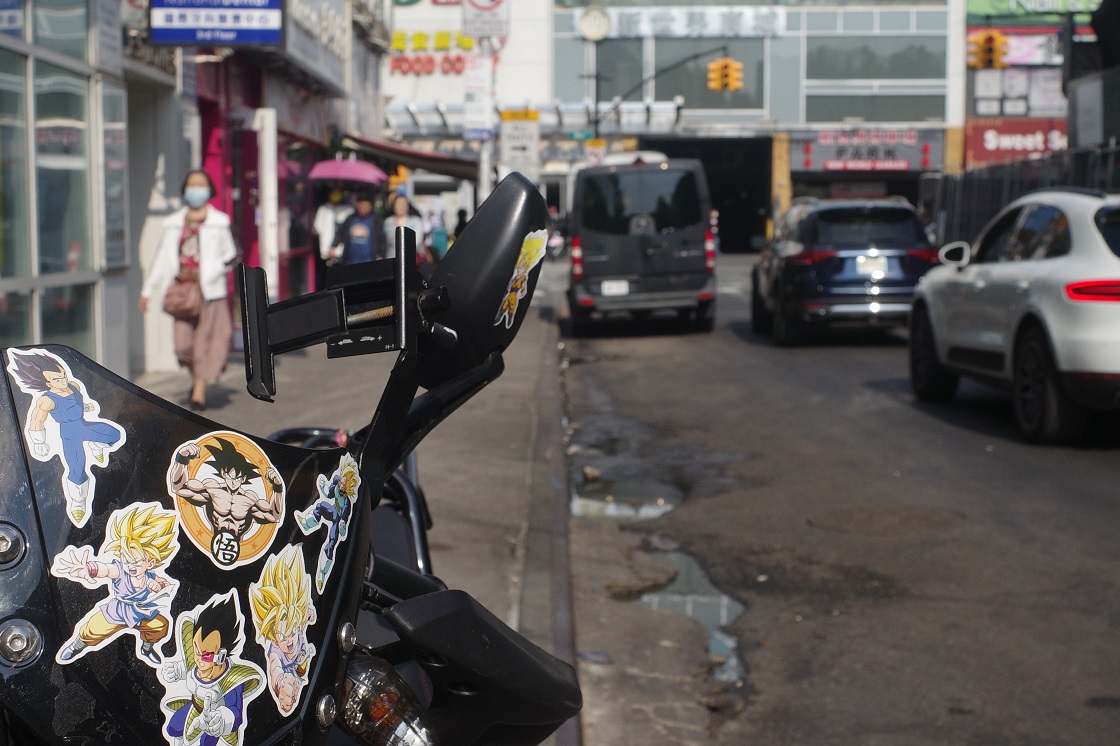 GR III, F5.6, ISO250, 1/1250sec, EV-0.3, クロップ50mm
Toward the end of the event, we went to a large intersection to shoot with the photographers.

The intersection reminded me of the racial diversity of this city. It was also very interesting to watch the mixture of children and adults crossing the street since it was a holiday.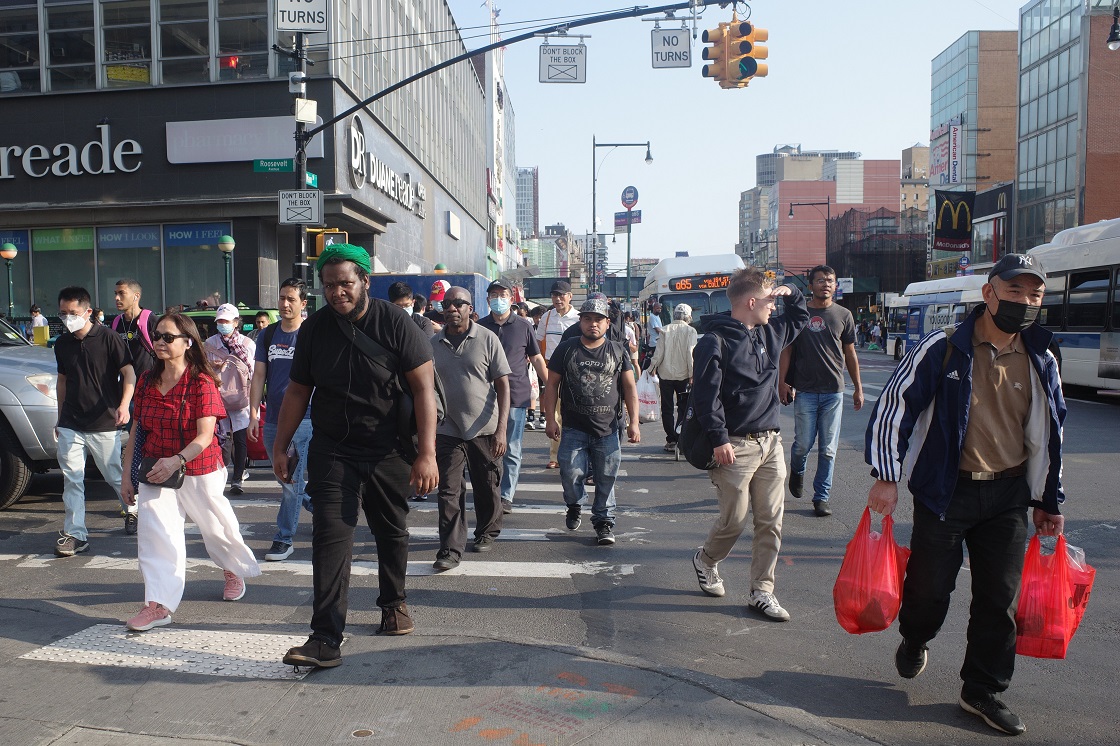 GR III, F5.6, ISO250, 1/500sec, EV+0.3
GR III, F5.6, ISO250, 1/640sec, EV-0.3
After a few hours of shooting, we moved to a bar.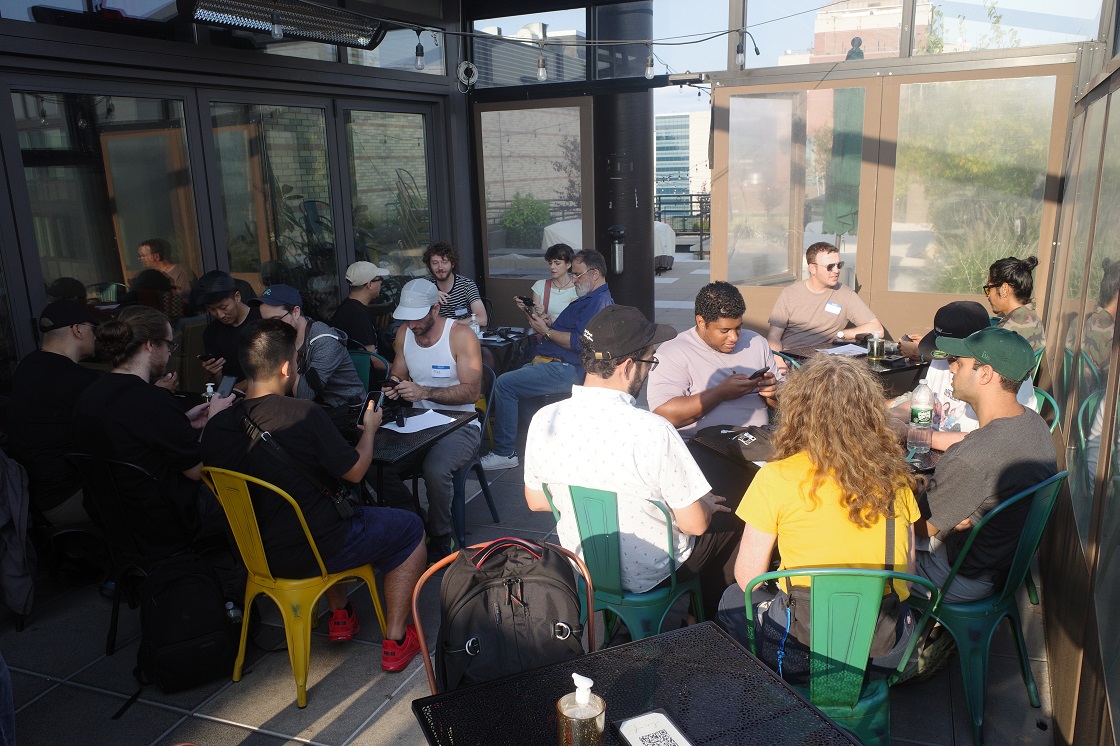 We transferred the data from the cameras to the phones or tablets, and showed each other their photos.

We had such a great time talking about GR, the city of Flushing, street photography, etc. with the photographers, Ricoh members, and the participants. Although we were shooting in the same city, the subjects and perspectives were completely different depending on the person. It was an exciting experience, full of discovery.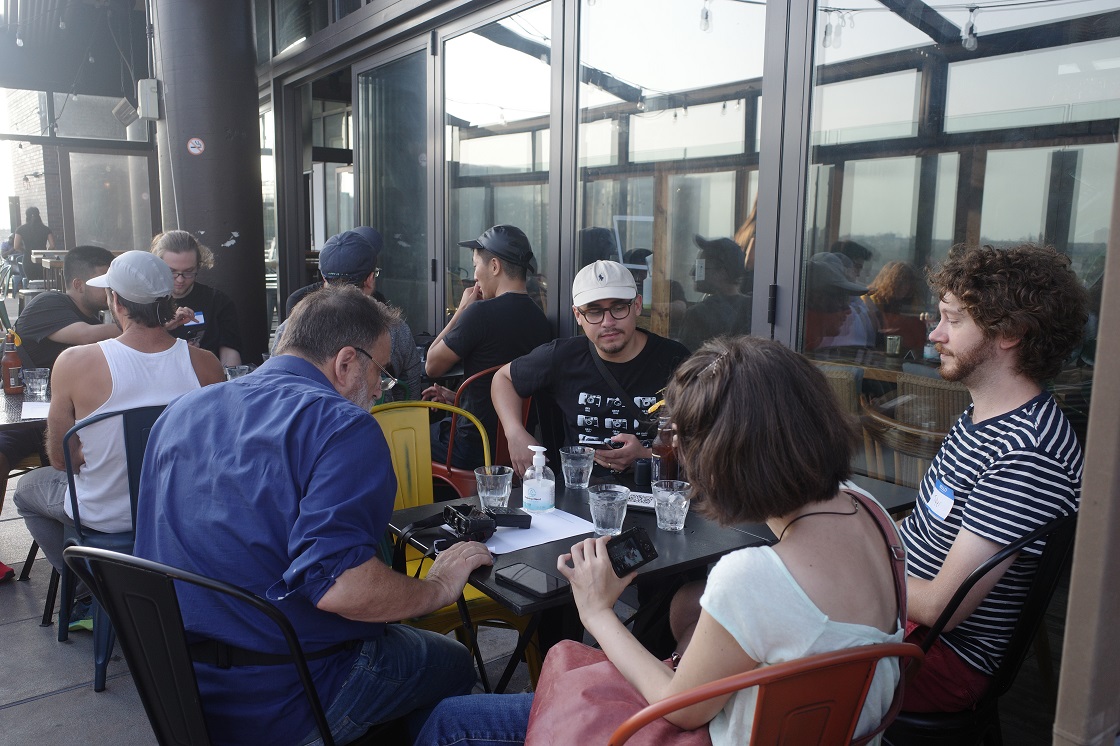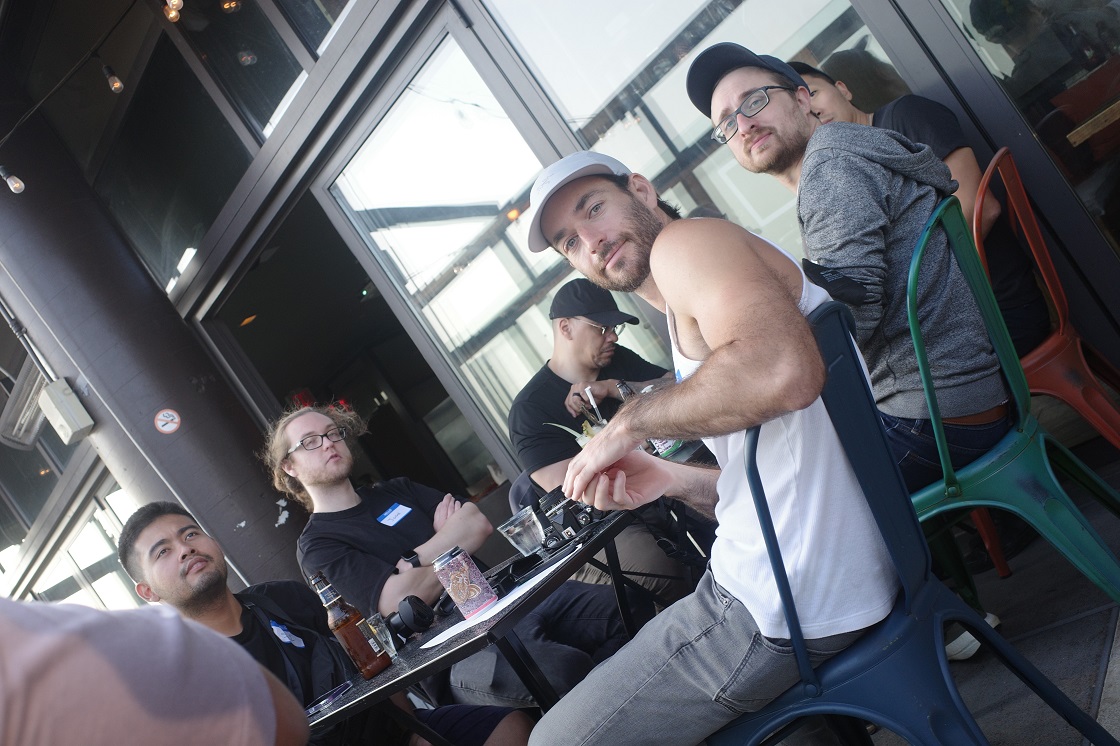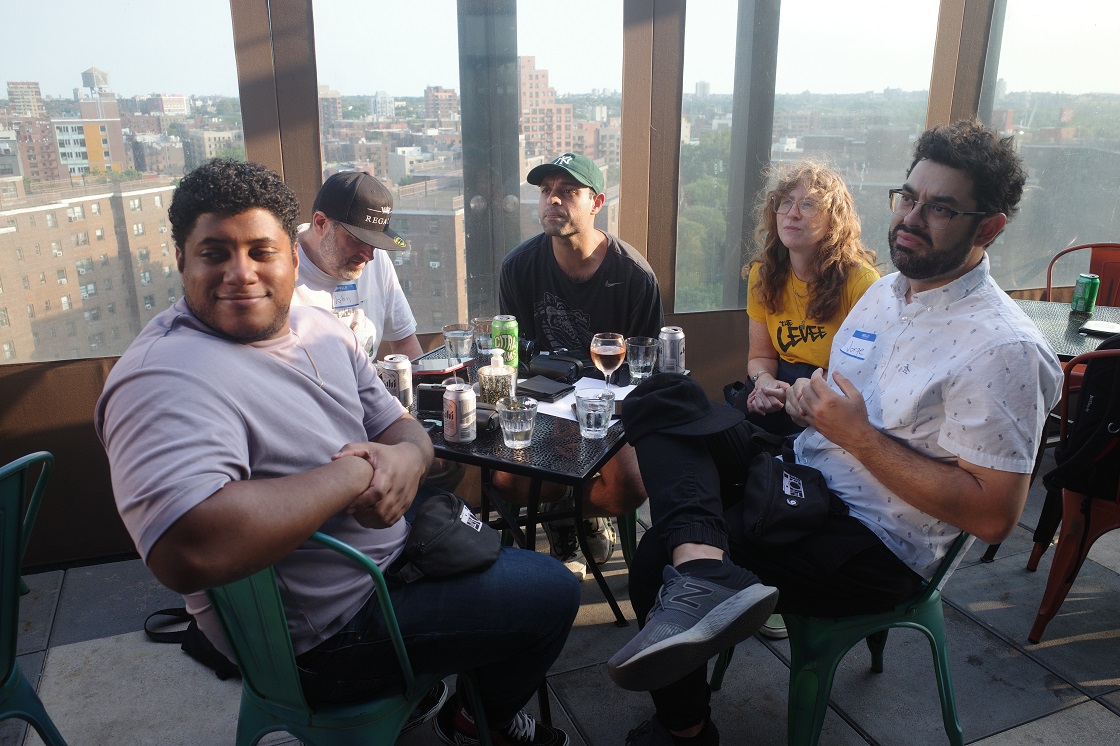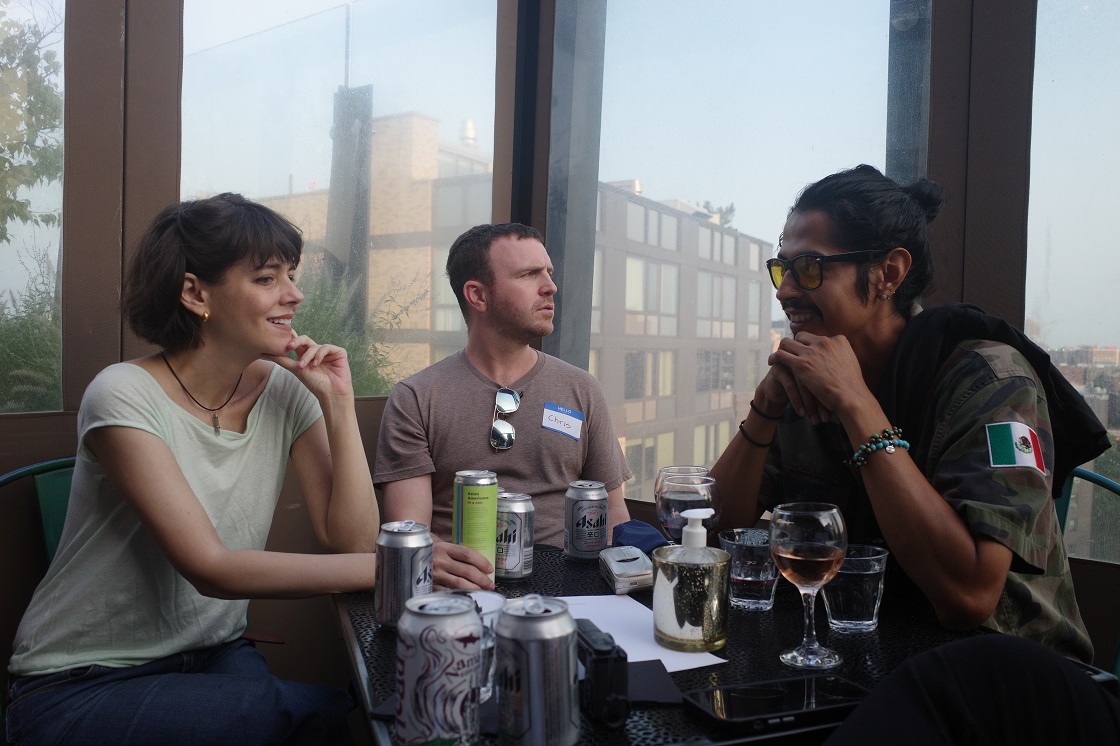 Here are some of the photos taken by the five NYC-SPC photographers (3 photos each)!

Photographers: John Taggart, Jorge Garcia, Michelle Rick, Rex Kandhai, Sean
Fryxell



As with John's photographs, I was again surprised by the closeness between the subjects and the photographers when I saw the NYC-SPC members' photos. It was as if they were focusing on and shooting "individuals" in the city, rather than capturing the entire city or "people" in the city as I do.

Time passed so quickly as we learned about each other's favorite accessories, camera settings, and photo editing apps. I purchased the accessory that you attach to the hot shoe to stabilize the grip in no time. It makes it easier to shoot with one hand.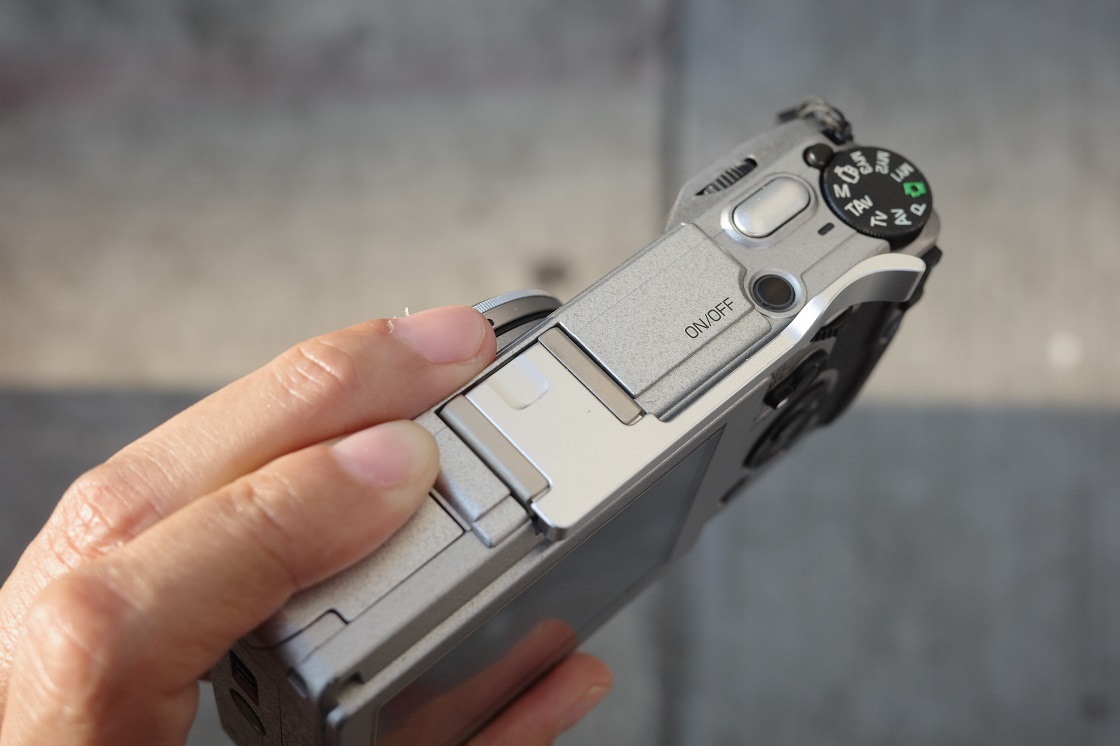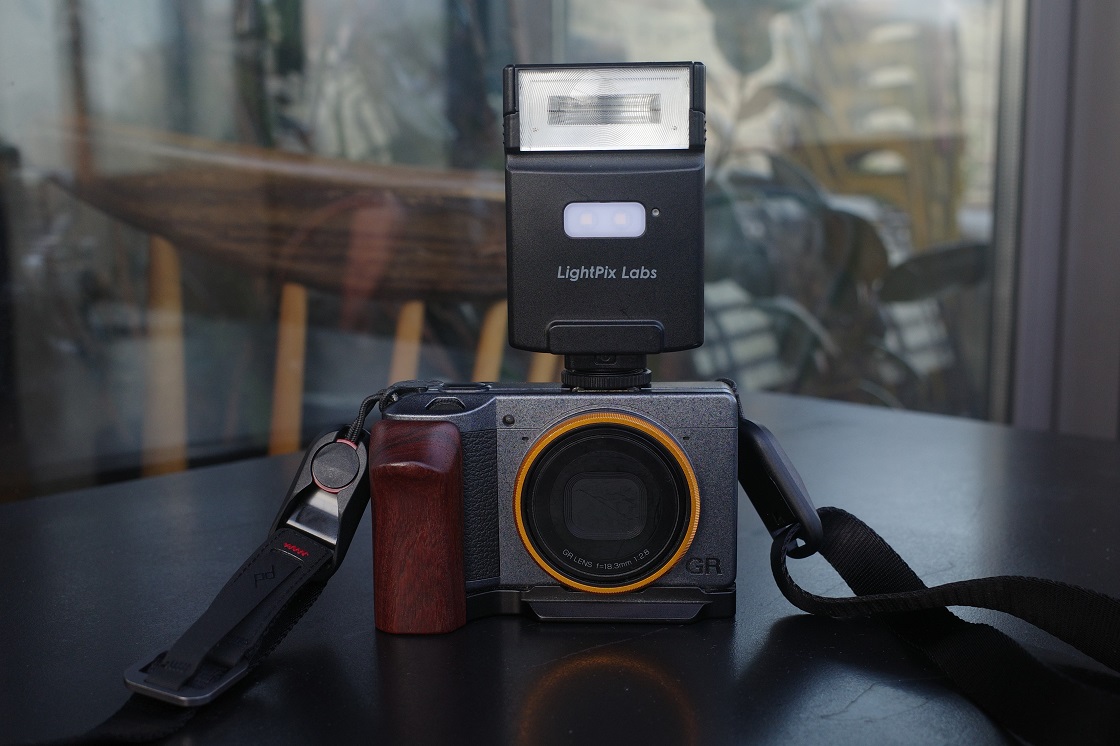 At the end of the meeting, we talked about doing another event like this in the fall. I hope we can make it happen!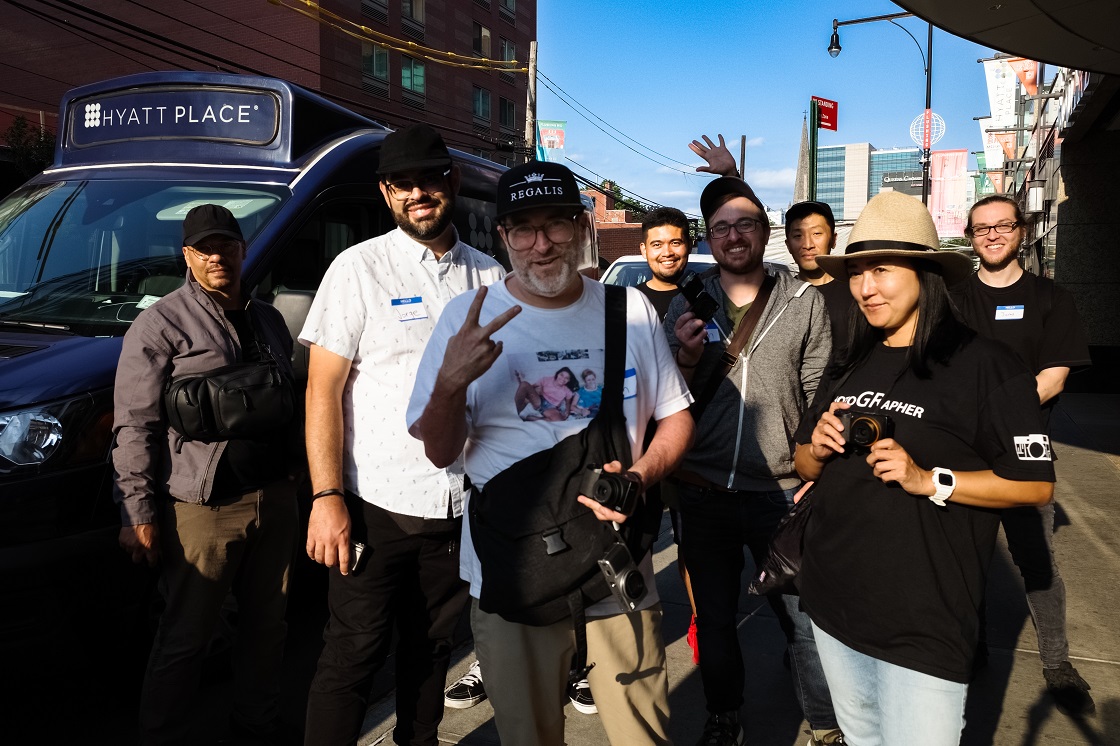 Here is a shot taken by photographer Michelle Rick.
Thank you very much to everyone at NYC-SPC and all the participants! It was a great pleasure meeting you all in person and having fun together. I hope to expand the GR circle in NYC as well.

See you soon!

(Yuka)