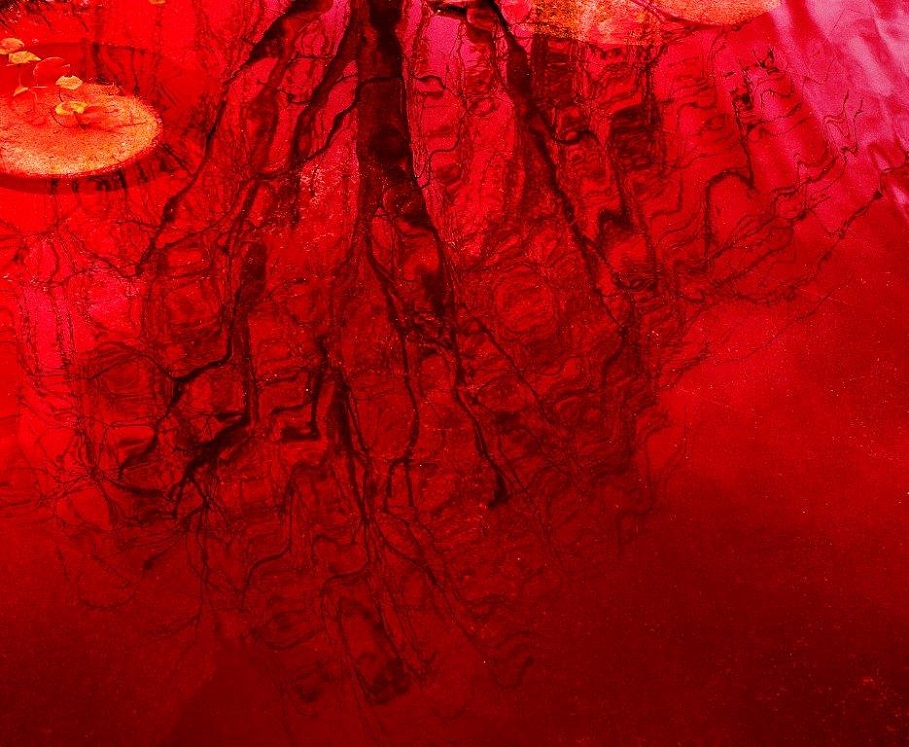 Our fourth special content features Kikuji Kawada!

Mr. Kawada has been actively involved in digital photography since the early days and has been capturing daily life with his unique view point of the world.

A large number of his works has been collected in the world's famous art museums. His recent works taken with the GR have been exhibited at The Morgan Library & Museum in New York.

This time, we will show you more than 50 works at once. We do not know how much you can appreciate them online, but when we saw them printed on Japanese washi paper, we were overwhelmed by the vibes and were taken our breath. We hope to exhibit them somewhere.

Please enjoy!

 
Red and Black
Spring - Summer 2019
Kikuji Kawada

I took the photographs in my familiar places for three months between spring and summer 2019, when the new era started in Japan. I repeatedly transferred the images from the compact latest Ricoh GR III to my large monitor, passed them through the application, and acknowledged that they were automatically altered. It's hard to imagine, but surely I feel that something is forcing me to accept a sudden change.

The images you manipulate with noise in the application are extremely imaginative. Something like throwing stars of ninja are flying back and forth in the new places and colors, which leads to a sudden intention of choice. It is similar but not identical to the shooting fase, where your wild reaction takes precedence.

It is known that- influenced by surrealists experiment "automatism"- Japanese novelists used to have a voice recorder next to the pillow to record their dreams before they forgot in order to apply them to their story. Photograph is changing itself to something more of fantasy or science fiction that talks to you- something to replace with sound- by immediately turning light particles into beautiful spectrum and giving force to unknown senses. That vision may become real someday. I spot some mysterious noise in photos on Instagram. I always hear something unfamiliar- something very solemn sometimes.

The last sigh and cry of a whale lost in the ocean, scenery that may be a radioactive substance fallen on the roof of the city, repeated massacre following riots in the whole world, a monotone city like ink is flowed, people with red faces- the place changes its outlook to be synchronized with the strange clouds and the sun.

Scrolling through accumulated square images on Instagram, I feel both uneasy and tedious as to where it lasts. Things that attract energy seem to originate in square- public "squares" and sacred places in the past for example. There seems to live an invisible magical demon in there. Is it going to eat up all the photographs?

Tokyo, July 30, 2019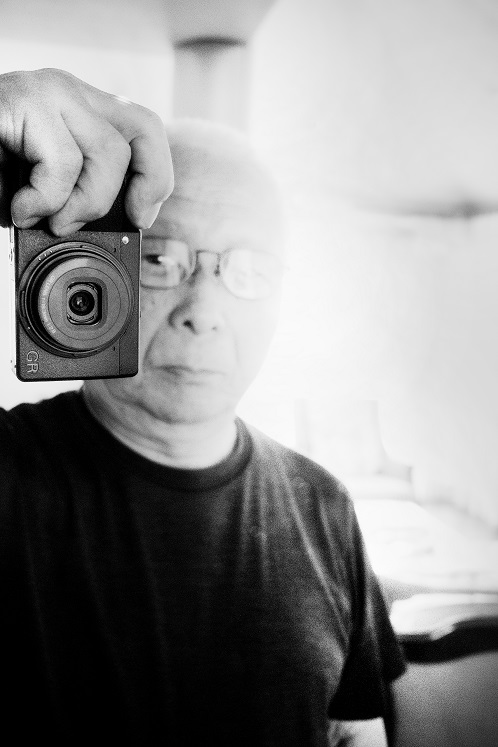 Kikuji Kawada
Born in Ibaraki prefecture in 1933. Graduated from the Faculty of Economics, Rikkyo University in 1955 and worked for Shinchosha Publishing. He had been in charge of gravure photos of "Weekly Shincho" since its first issue (in 1956), left the company in 1959 and became freelance. Established the photo agency "VIVO" (1959-61) with Akira Sato, Shoei Tomatsu, Akira Tanno, Ikko Narahara, and Eiko Hosoe.

His collections of works include "chizu- The Map", "chizu no moketto (Moquette of Map)", "seinaru sekai (Sacred World)", "toi basho no kioku (Memory of a Distant Place)", "The Nude", "sekai gekijo (World Theater)", "yuriika (Eureka)", "The Last Cosmology".

His exhibitions include "chizu (The Map)", "seinaru sekai (Sacred World)", "rosu kapurichosu (Los Capriccios)", "sekai gekijo (World Theater)-2003 ", "mienai toshi (Invisible City)-2006 ", "ATLAS All Cities-2007", "Worlds End-2010 ", "nikko guwa-2011", "Phenomena-2012", "Last things-2016", "100-Illusions-2018" and "kage no nakano kage (Shadow in the Shadows)-2019".

Collections at The Museum of Modern Art Tokyo, Tokyo Photography Museum, Kushiro Art Museum, Yamaguchi Prefectural Art Museum, The collection includes the College of Photography, Tamami University, Nihon University, Tate Modern, Pompidou Center, San Francisco Museum of Modern Art, New York Public Library, The New York Museum of Modern Art, and the Boston Museum of Art.

Lifetime Achievement Award from Ministry of Science, Culture, Sports, Science and Technology in 2004, Japan Photography Association Award in 2011.

 
★The photos can be viewed on GRist page.