Hello, this is Minew.
Hope your GR III is playing an active part in your travels and events.
Please share your great work on social networks!

Now, let me expain how you can enjoy "night shooting" with the GR III along with some examples. Ever since I started using the GR III, I have enjoyed shooting at night more.

As for the improved functions, KA-TSU has written about high sensitivity noise and ARA shake reduction. With those plus the more precise auto white balance, you can now take nice photos without having to worry as much as before.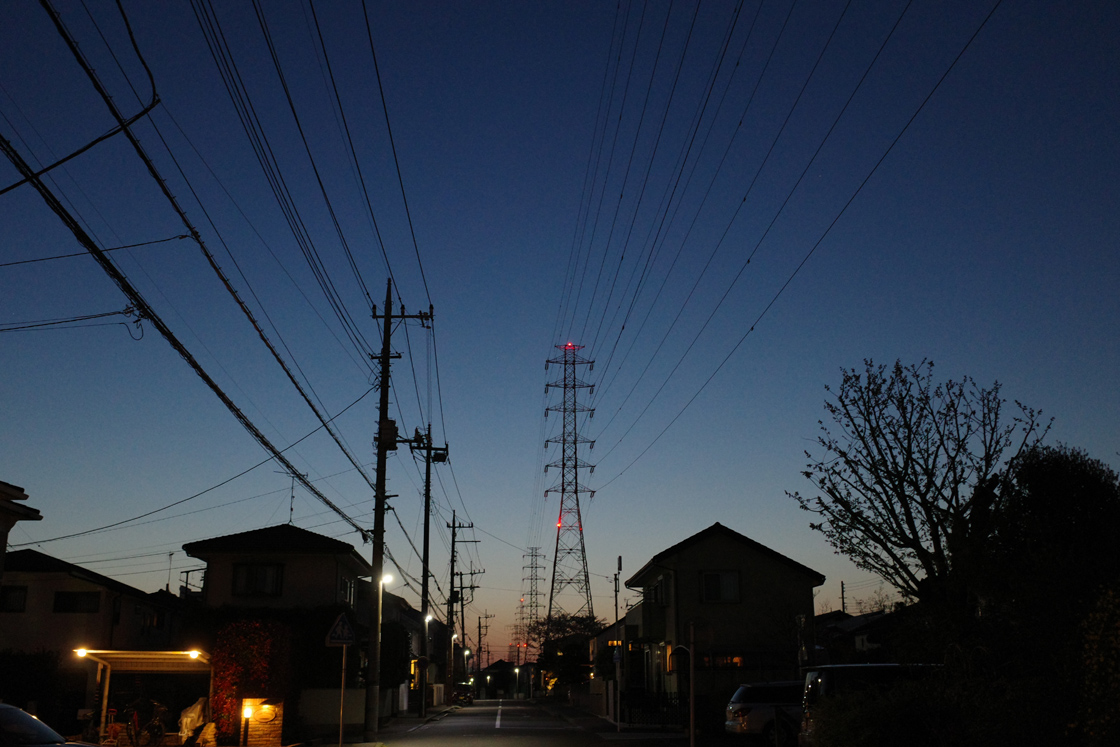 GR III, P mode, ISO1600, 1/13sec, F2.8, EV-1.0, WB: Cloudy, Crop 35 mm
In my basic settings, the ISO sensitivity is set to AUTO with the upper limit of 6400 and the slowest shutter speed of 1/8 seconds. The exposure mode is set to P (Program AE), the metering mode Center weighted, and the white balance Multi Auto. Then, in most cases, the camera does everything for you about the exposure. All you need to do is to be aware of the "exposure compensation".

When I go out of work, it is often after the sunset, but I think of it as an opportunity to photograph. One night, I saw beauty in orderly artifacts on a wall of a building I passed by. With ISO1600, the gradation of the wall looks quite smooth.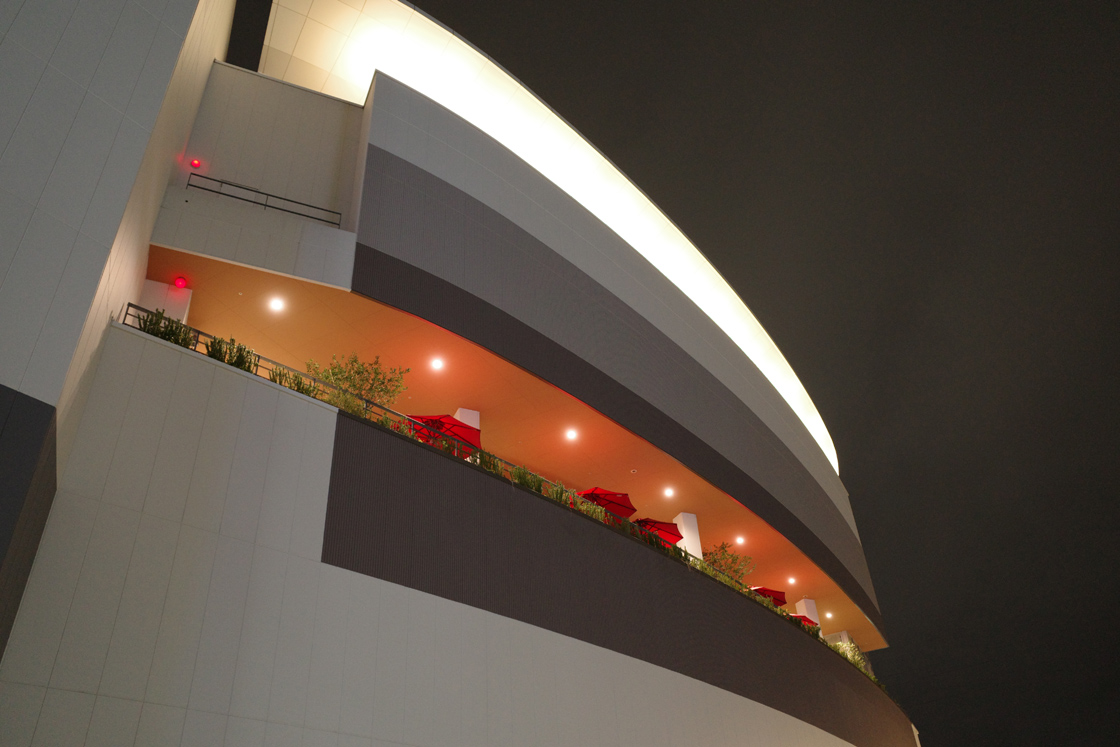 GR III, P mode, ISO1600, 1/15sec, F2.8, EV+0.7
From the top of the pedestrian bridge, I set the ISO low and the shutter speed slow and tried to capture light traces of headlights. I pressed my wrist against the handrail so that it wouldn't move, but the bridge itself was shaking due to the vibration of large automobiles. The exposure time of 2.5 seconds and the shake reduction worked so well that almost no blurring is visible on the still objects.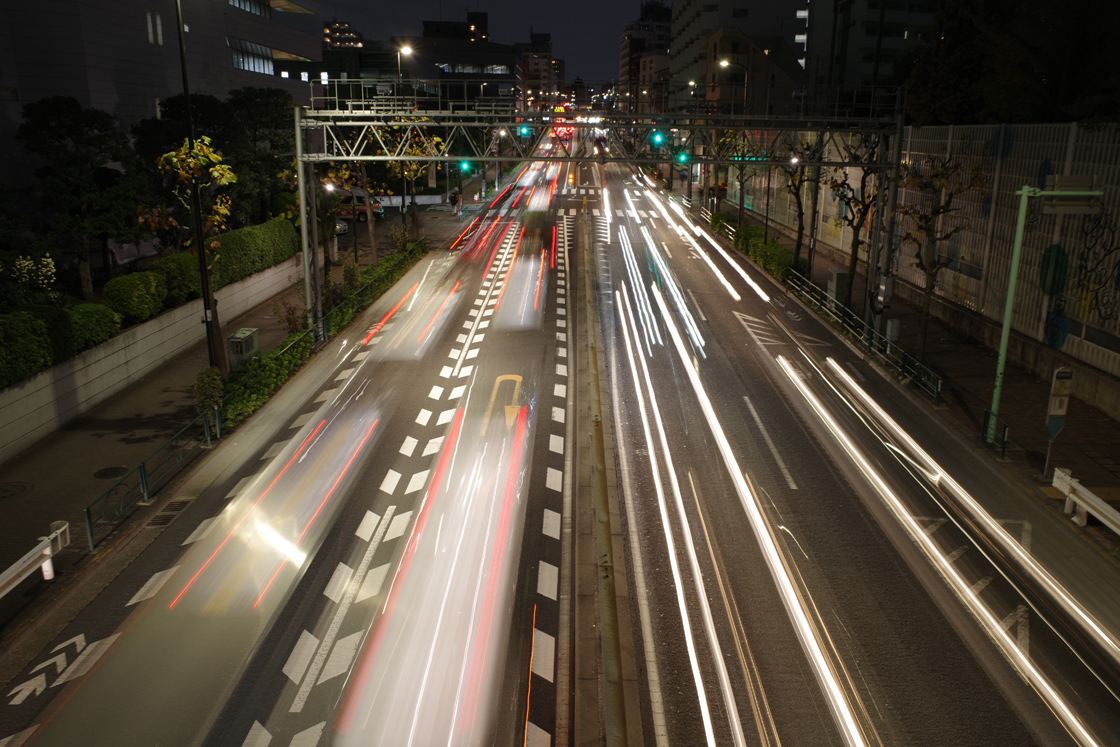 GR III, P mode, ISO100, 2.5sec, F2.8, EV-0.7
It was a very dark residential area, but you can see both the colors of the sasanquas and the overall color balance are good. You can't even tell it was at night without the sky in the picture. I can get positive results down to around 1/8 second hand-held.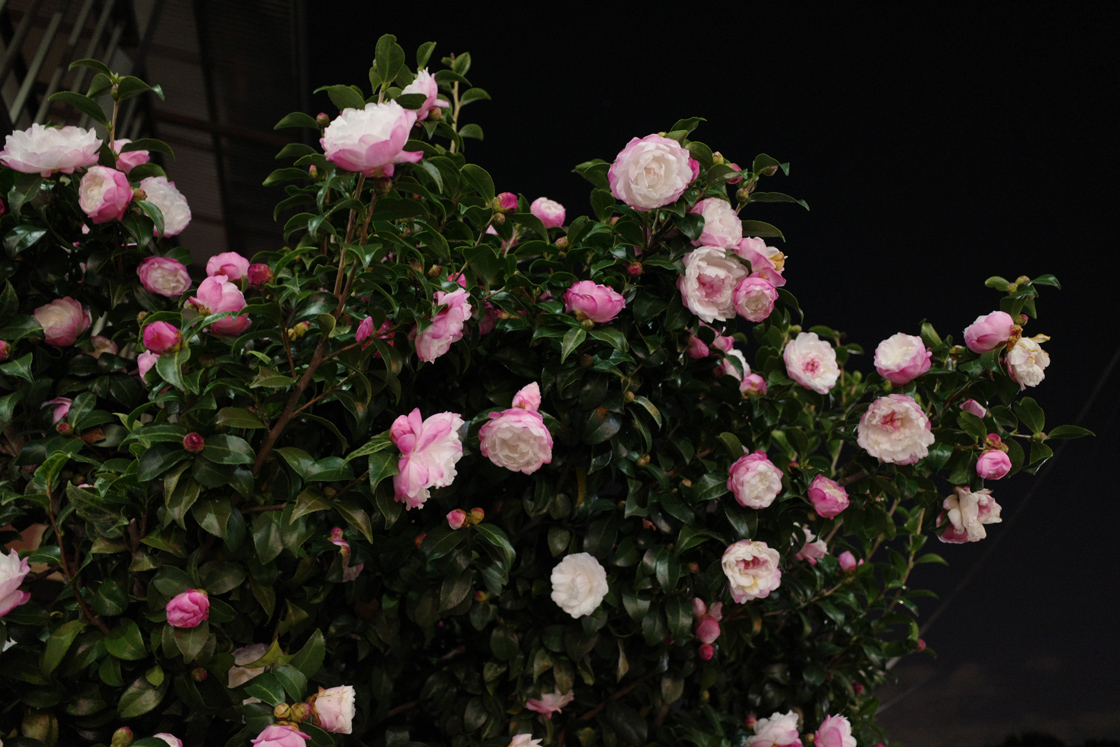 GR III, P mode, ISO1600, 1/8sec, F2.8, EV-1.3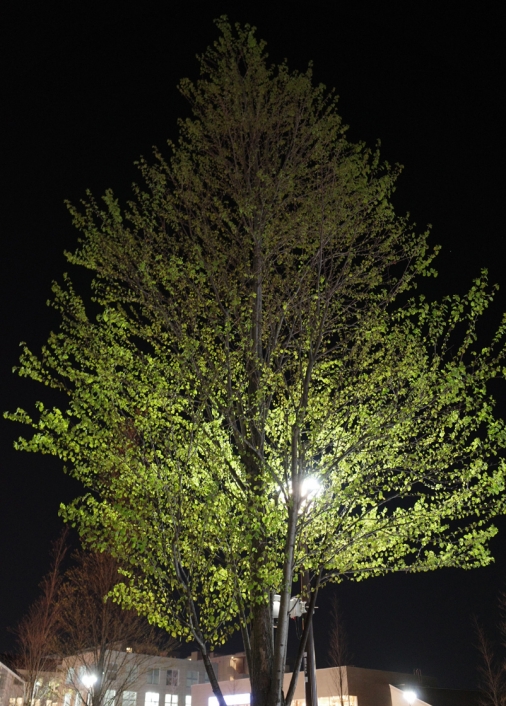 GR III, P mode, ISO1250, 1/8sec, F2.8, EV-1.3, Edited (Crop)
One night, I found cherry blossoms in full bloom in the park. It was dark with no decorative light. As I figured it was difficult to reproduce delicate pink tone, I instead selected "Soft Monotone" in Black&White of the Image Control. Here is the picture of cherry blossoms with a good atmosphere.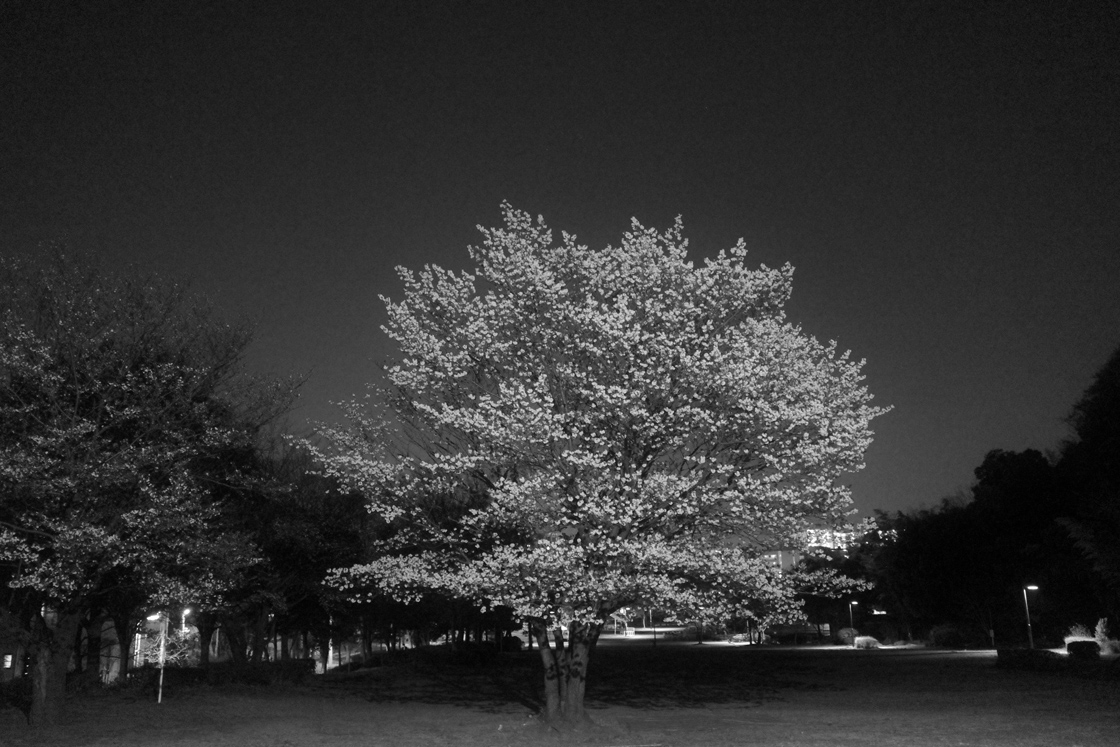 GR III, P mode, Soft Monotone, ISO 5000, 1/8 sec, F2.8, EV-1.3, Edited (Level Correction)
Try shooting at night by yourself.

* * * * * * *

Last but not least.

The firmware update for Image Sync has been released (Link). This update also includes "improved AF accuracy in low light and low contrast". It was often the case in the dark "the lens goes back and forth but the frame is red (no focus point found)." We have now more cases of "focused properly with the green frame." It still depends on the situation but please give it a try.

And, some of you may have noticed "shaking the camera with the power off causes a rattling noise" but this is not a malfunction. It is because of the shake reduction (SR) mechanism and it only occurs when the power is off. You can stop it by turning it on.

Well, see you soon!

(Minew)