This is an introduction to the "GR trip", a day-out photo shooting event in Japan.
***

Ever since the first trip in Onomichi, Hiroshima last August, we have held several GR trips and will continue this year as well.

Please tell us your precious or favorite place. It doesn't have to be a famous or spectacular place. We will be with you anywhere.
(Oh, of course it can be a tourist spot.)

Walk in your home place with a guest GRist.
The place you are familiar with may look different from usual.

The conversations you will have and looking at the GRist take photos during the shootout- not to mention the review- will surely be stimulating for you.

GR trip Outline
[Application Condition]
1. Form a group of more than 8 people who like GR
* Out of 8, up to 3 participants do not need to have a GR. We will rent it for them.
(It can be either an existing group or a temporary group gathered for the opportunity)

2. Find a venue that can be used before and after the shooting, where you see each others photos and have the review by the guest photographer.
(A cafe etc. is fine, but it is necessary to have the owner's permission beforehand. A separate room is preferable.)

3. Describe the reason why you want to invite us (please write down in the application)

The organizer of the group may apply if the above conditions are met. (Describe the desired date and time etc.)

★ Please contact here for the application form.

You will be informed about specific plans after having been selected by GR official staff.

[Notes]
· It is the applying group's responsibility to pay for the venue if necessary. (The transportation and accommodation costs for the photographer and GR official staff are paid by GR official)
· The members should use their own GRs (digital cameras only).
* Of the 8 people, up to 3 people do not need to have a GR. We will rent it for them.
· We will contact the organizer by e-mail within 1 month after application. (We will not contact you in case you are not selected)
· We will share a part of the photographs you have taken on GR official later.

(ARA)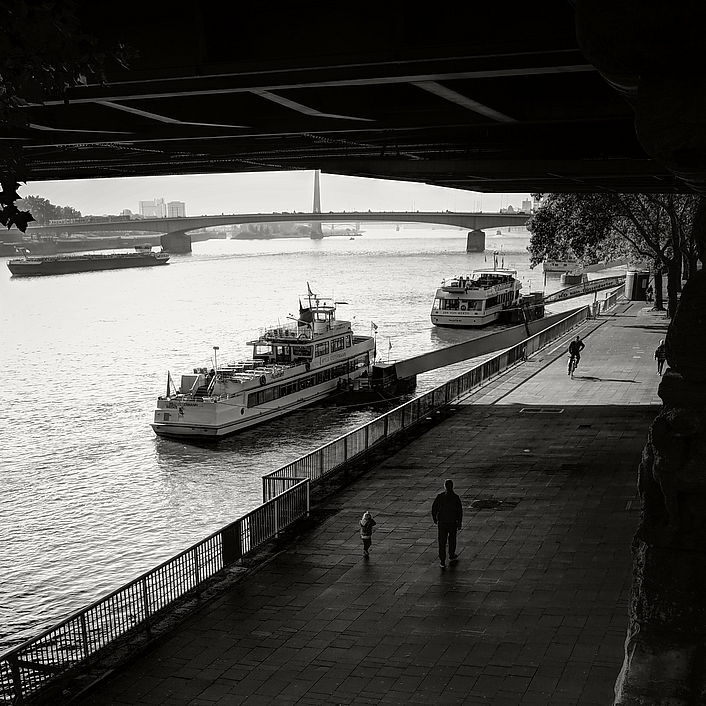 A place of my memories, the River Rhine. I frequently took a walk by the river while I was stationed there.