Hi, it's Yuka.
I have been assigned to work in the US and moved to Seattle, Washington State, where I often went on business trips. After the last editorial meeting in Japan, I rushed to leave Japan on October 22.

I found a house in Bellevue, a city close to Seattle, and just finished moving the other day. I am working face to face with my American colleague Cam everyday now. My family is still in Japan and I will be here in December.

I am happy that I will be able to share with you my photos as a member of the GR official US branch!

Well, each American city has some unique nicknames and so does Seattle.
Among them, it's a "Rainy City" that I'm recognizing.

The rainy season in Seattle begins in October and continues till April. Although it is rainy season, it doesn't rain so hard. The cloudy sky and light rain continue everyday. Ever since I moved here, it has been raining almost every day. It seldom gets sunny so when it's clear in the morning, I take out my camera and try to photograph colored leaves but soon it gets cloudy or rainy. I have seen various faces of the clouds though.

Here are some photos of dully colored leaves near the library I hang around on weekends.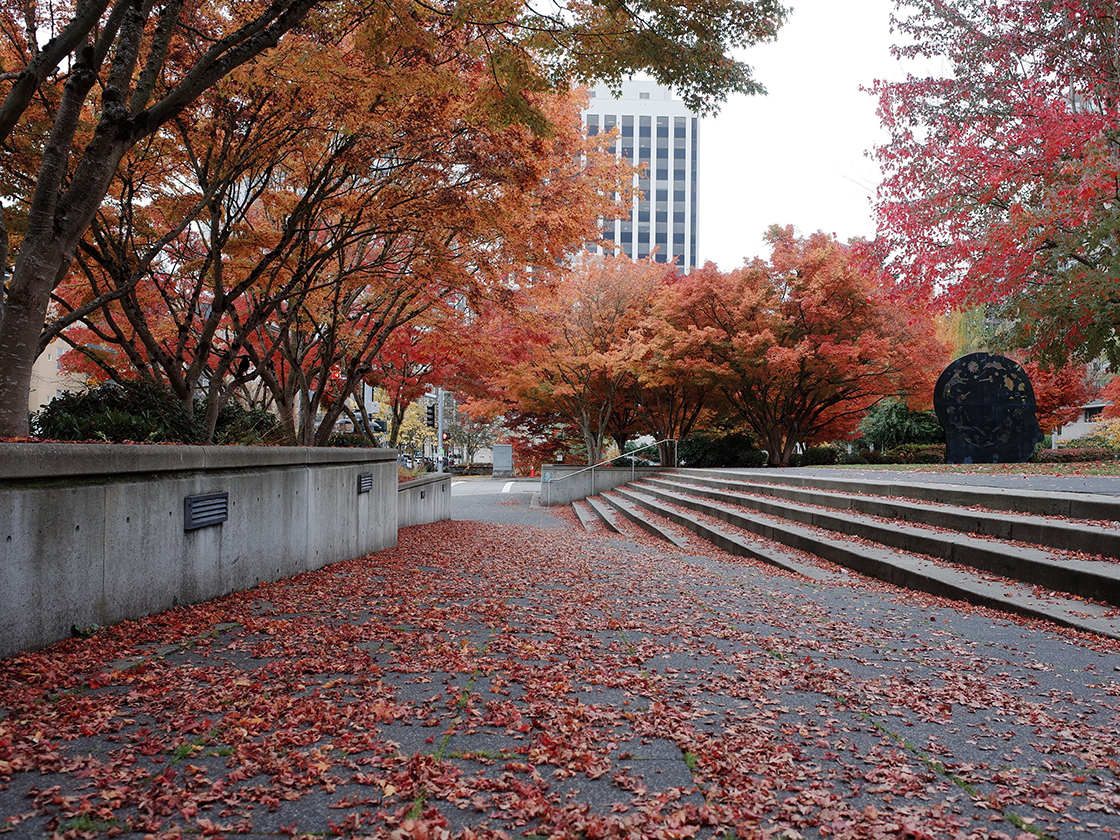 GR II, F 4.0, ISO 100, 1/90, EV - 0.3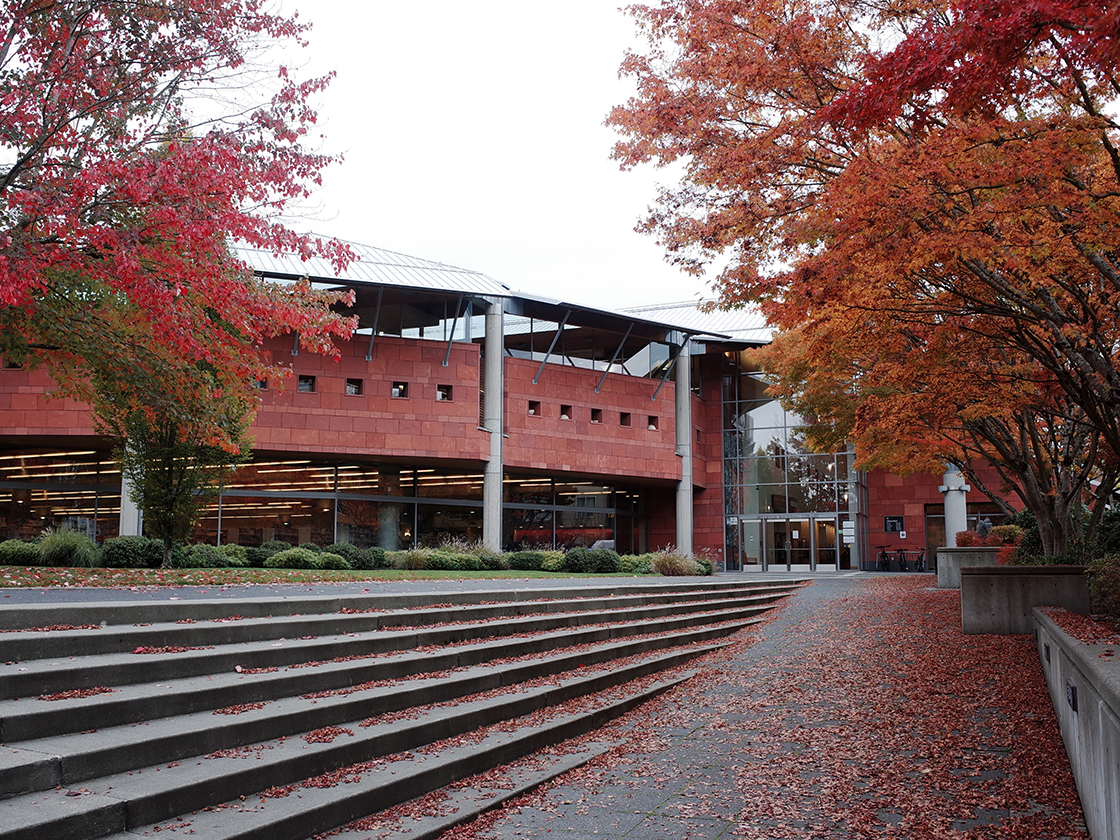 F 3.5, ISO 100, 1/60, EV + 0.3
 
So I began thinking about photographing Seattle in this time of the year in black and white, which I have not challenged much.

Having black and white in my mind, I saw the specifications ...

As you can see, the GR III has fewer effect settings in total but more black and white settings.
Looking at my GR II, I have found the following details can be assigned in black and white.

· Black & White: Contrast, Sharpness, Vignetting
· B&W (TE): Toning, Saturation, Contrast, Sharpness, Vignetting
· Hi-Contrast B&W: Contrast, Sharpness, Vignetting

Looking closely at specifications again, I have noticed that the number of settings that can be assigned in black and white of the GR III has increased considerably ...
I'm excited that maybe I will have more freedom in making my images!

I can't wait to enjoy finding settings that I imagine based on situations like landscape and so forth.

See you!

(Yuka)