Hello, it's Minew.
The development of the RICOH GR III was finally announced! Great news.

KYO already reviewed it in his blog post. By looking through the specifications, what I was attracted to most was its improvement of "macro function".

Focus range (from the front edge of lens)
Standard: approximately 0.1m to ∞, Macro Mode: approximately 0.06m to 0.12m

The shortest shooting distance of macro mode of the GR and GR II is 10cm, but with the GR III it can go as close as 6cm!
The number of sensor pixels has also increased, which enables you to take more high-definition pictures.
It is also nice to be able to focus from 10cm to infinity in Standard focusing mode without switching the modes (30 cm ~ ∞ for GR and GR II).

I also would like to test shoot and share the results with you as soon as possible. Please stay tuned!

* * * * * *

Well, the topic is "Take Photos of Aquarium!" this time.
It is also an exciting place for me because I like all living creatures.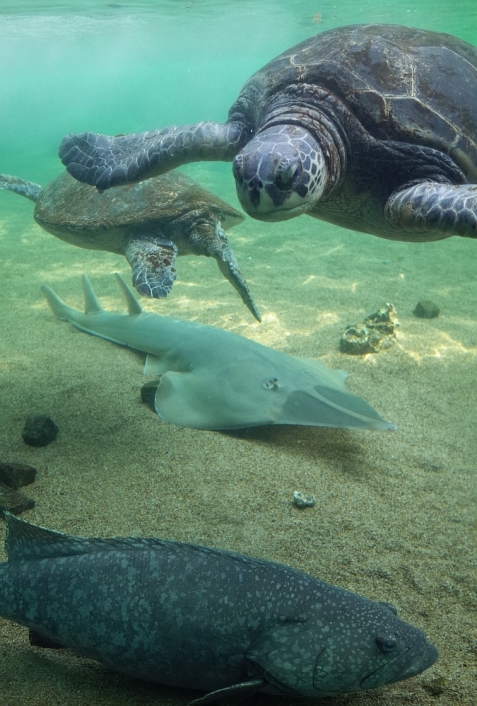 GR, August 2013, ISO 200, 1/125 sec, F 2.8
However, most of exhibits in aquarium are indoors and darkly lit but flash is not allowed, which makes it quite difficult to take photos.
Raising the ISO rate, but not too much, making a balance with the shutter speed- I adjust them while shooting.
To be specific, I set the exposure to Program Shift mode (P) and adjust the shutter speed by changing the ISO, which I assigned to the ADJ. lever.

It is easier to shoot things that are "slow" like a kind of monkfish that pretends to be a seaweed and waits for something to eat like this. (Mystery of mimicry!)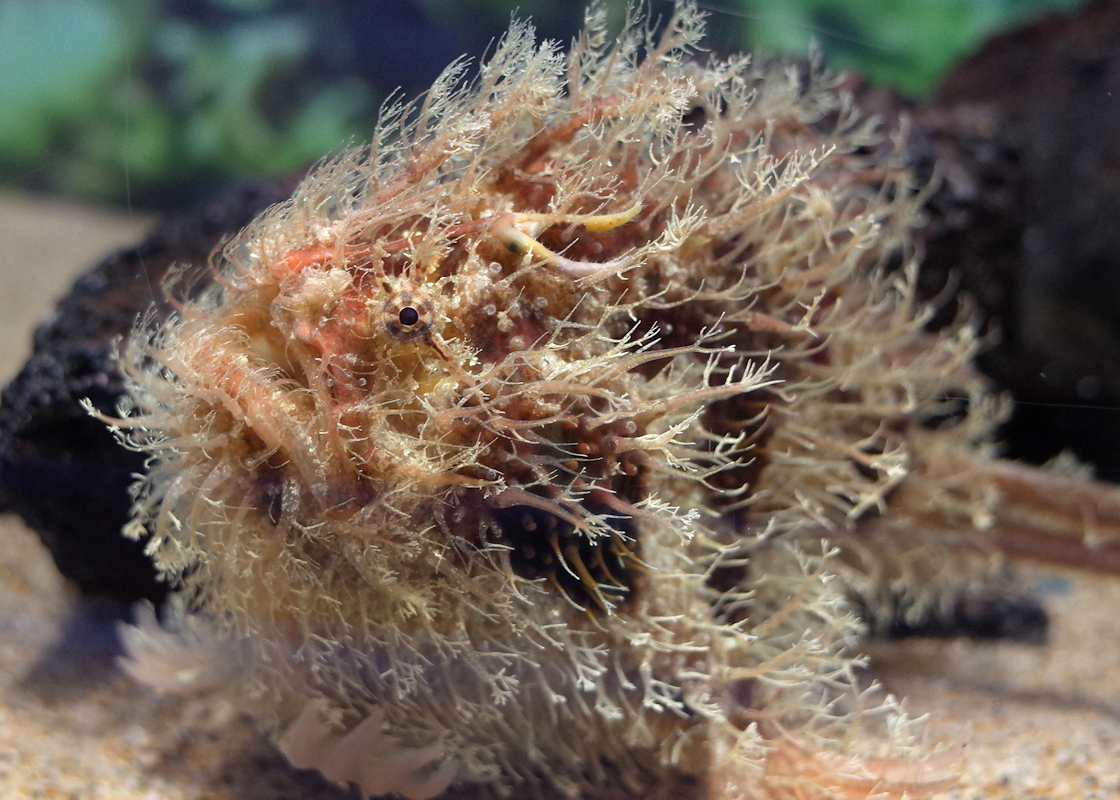 GR II, July 2018, ISO 800, 1/40 sec, F 2.8
Or jellyfish that moves slowly.
GR DIGITAL IV, May 2012, ISO80, 1/60 sec, F1.9
In case of color decoration by artificial lighting, the color tone may change by the automatic adjustment of the camera. It is recommended to check in preview for each shooting. Try different settings like changing the white balance. When the decoration works for you, you can make it a fantastic picture.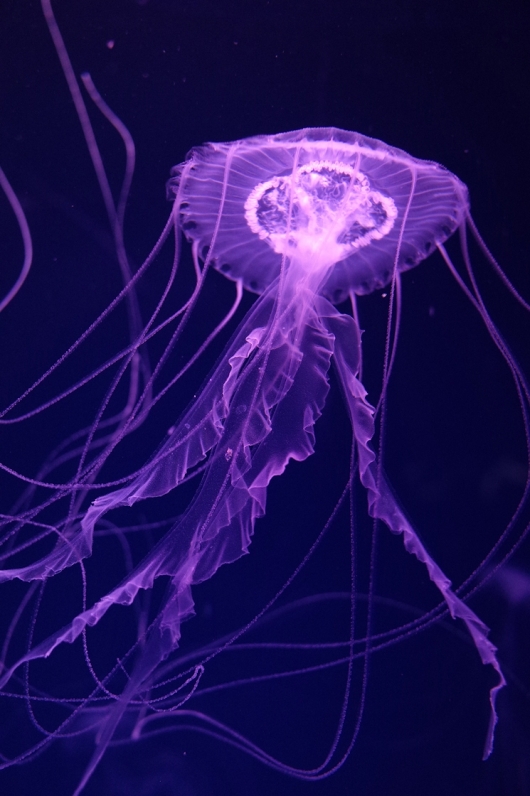 GR II, January 2017, ISO 640, 1/40 sec, F 2.8
Since fish moves quicker than you think, "Continuous" shooting mode is effective in order not to miss the opportunity.
I successfully captured the moment when the giant ray passed over the children.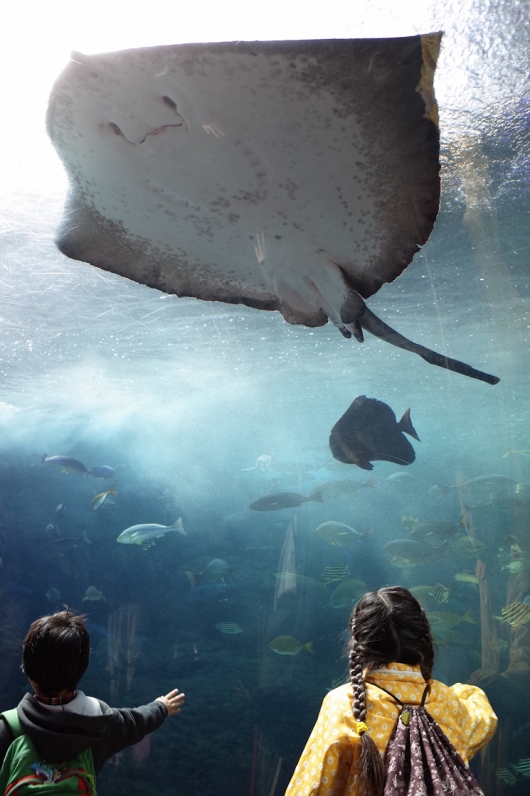 GR II, ISO 100, 1/50 sec, F.28
It's fun to watch not only fish, but crustaceans, molluscs etc. as well in the aquarium.
In some cases, crocodiles are exhibited as aquatic life.
This is a piece that I could take very beautifully.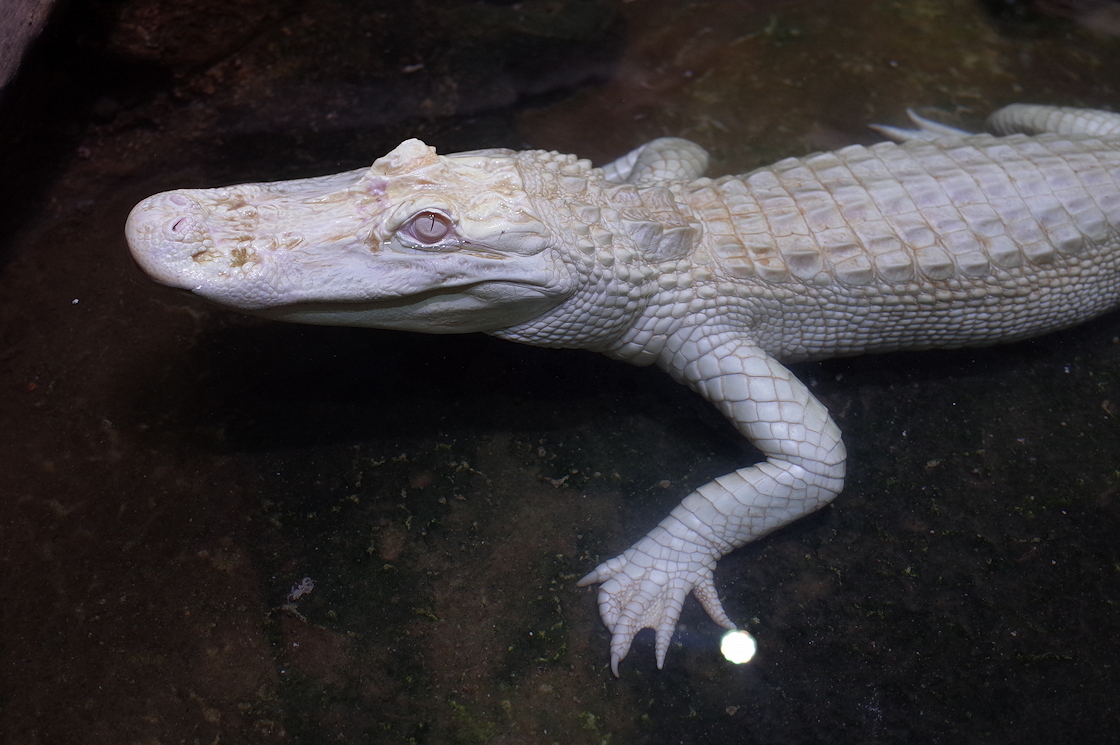 GR II, ISO 250, 1/30 sec, F 2.8
I hope to share with you charms of things that interest me.
I continue to do it with trial and error.
Take a picture of anything that interests you.

See you!

(Minew)