Hi, it's Machuko@- the admin.
This is the report on "GR meet in Moji" (July 7 @ BRICK HALL)!

The first "GR meet" since the one in Osaka last June was held in Kitakyushu (Moji). We were concerned how many people would come, however, we were so pleased that over 70 people had participated. Thank you very much for coming!

Because it was scheduled in the middle of the rainy season, the weather forecast several days earlier had been 100% chance of rain and we were worried if we could really go on a photowalk in the morning. But it wasn't raining or cloudy at all on the day- it was a sunny day.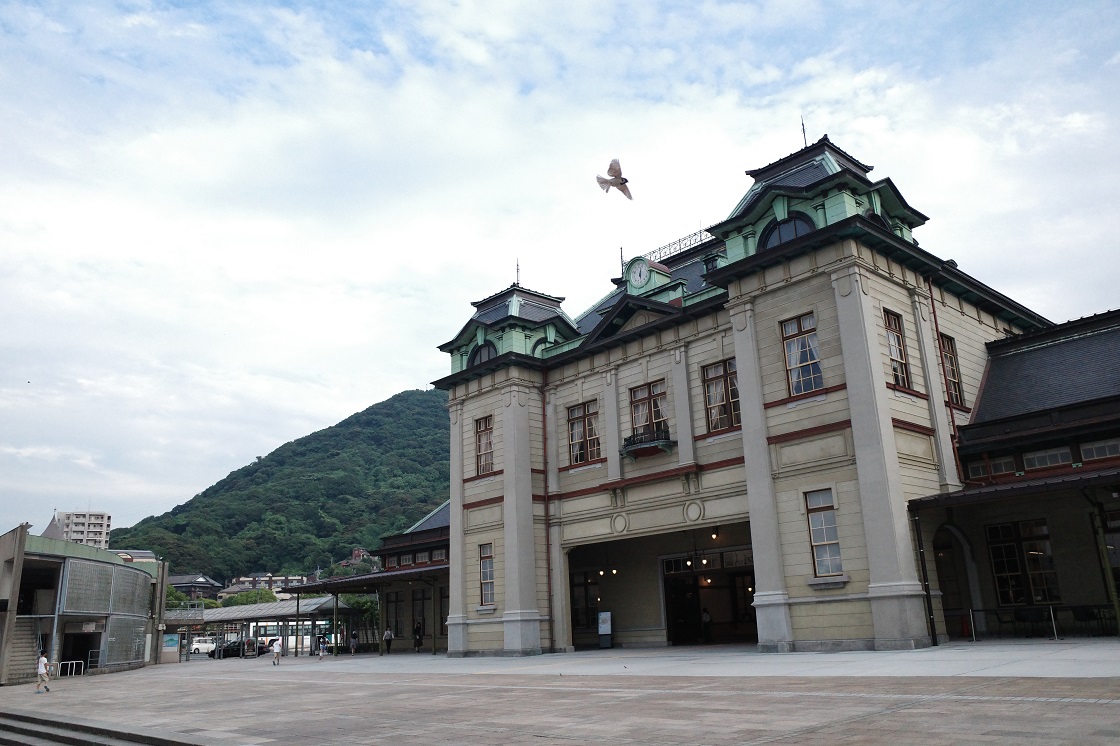 The photowalk was in retro looking Mojiko and lead by Yuji Tozawa, the guest photographer. Since there would be no review, everyone could participate if they wanted to. To our surprise, 50 people participated! Mr. Tozawa was amazed and happy at the same time saying wow! can we all walk together?!

* The participants of the photowalk have uploaded their photos with the tag "#grmeet_moji" on Instagram or Twitter. See Mr. Tozawa's selection and his short online review here.


The venue was BRICK HALL, a 5-minute walk from Moji Station. It was situated inside a brick building and had a very nice atmosphere.

Fukuoka-based photographer Nao Tsuda and Mojiko-born Shinya Fujiwara had the slides and talks, where they shared with us their photos taken with the GR and talked about their experiences and photos.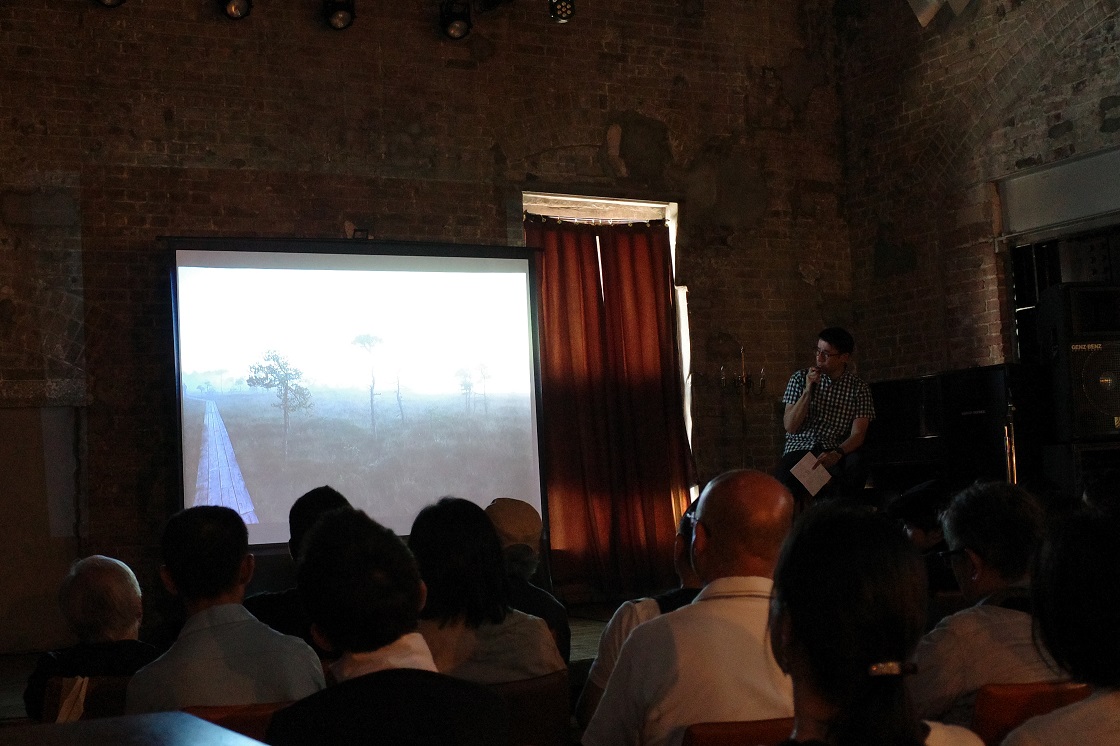 Nao Tsuda
Nao Tsuda showed us one by one photos he had taken with the GR when he had traveled in Finland, Estonia, and Latvia, where the "summer solstice" is very important and the "festival" celebrating it is part of their culture. He talked about what he had felt during the travel including their ways of life, histories, beliefs, values, eating what's grown there, importance of living in nature etc. by showing the beautiful light, the life giving light of the summer solstice that he had pursued throughout the travel.

"GR gives you a comfortable distance. It's not too close, I love the distance."
"By raising your camera, you can take an objective image as if you were not there. You will find it interesting when you look at it later. That's the 28mm's distance.

With his deep interest in the subject, photographic records carefully made with curiosity, and gentle narrative, I had a sensation, at the end, that I was temporarily traveling with him.

Next, Shinya Fujiwara.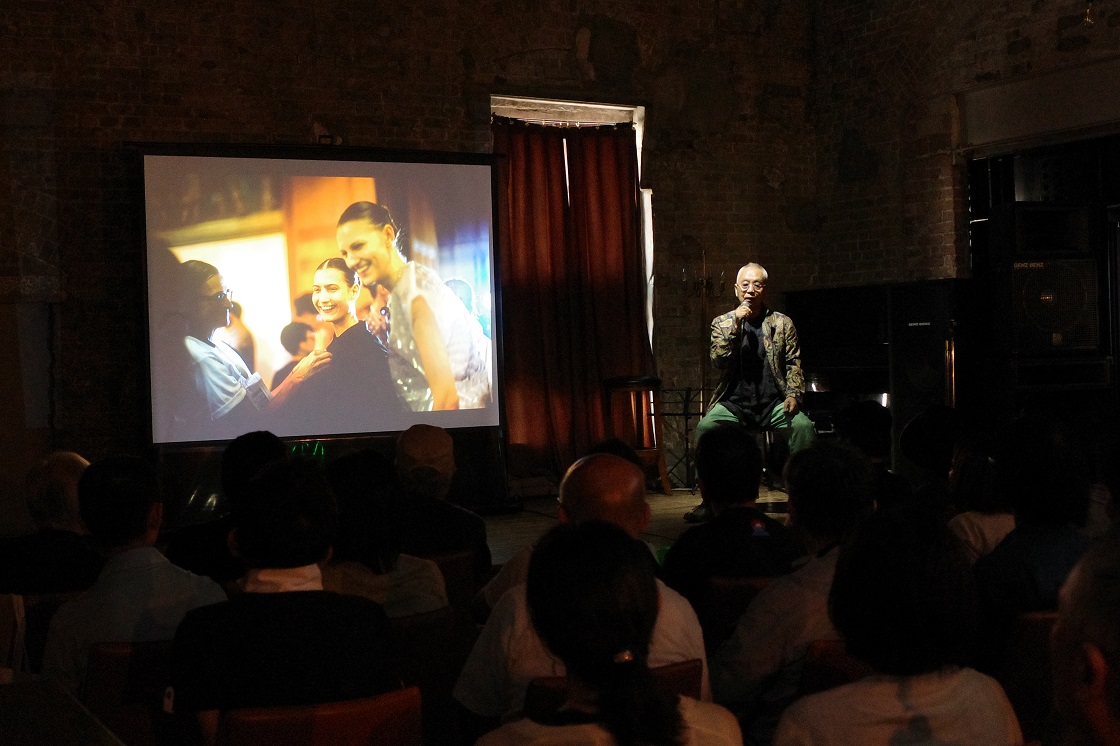 Shinya Fujiwara
He began by joking "I don't care about Ricoh, but I like the GR and that's why I'm here. It's the first and last time I talk for a manufacture's event."

While showing his photos taken in Paris (partially posted on the special page), he talked about what the GR meant to him and about his recent work. He said that the GR was a rare camera whose picture had some thickness like underpaint of oil painting and that it could be stealth and people didn't notice it. He likes the way he looks when he is shooting with the GR. He went on to talk about photography in general in recent years.

"I see many photos that are 'closed' recently."
"If you try to match your pictures to your own style, all pictures end up looking the same."
"Different camera and different location make your photo look different. That's how photographers should be."

He talked about recent photos and how photographers should be.

"You get bored when you see well composed photos for the second time. Because they capture only what they see."
"A photo without a viewpoint reflects things outside the frame."

He also encouraged the participants to shoot without looking at the finder a lot in order not to impose photographer's viewpoint.

"Try taking photos without looking at the viewfinder. You can be free from your points of view."
"That way, you don't see but you see or you see but you don't see. It's like a 'half-eye'."

He explained carefully that the desire to know others, not self-expression, was the essence of photography.

Both of them talked about something very precious. It was impressive that everyone in the venue listened seriously to the unusual contents- they had nothing to do with composition or shutter opportunity. It was a very luxurious time for our staff too!

"GR meet", we would like to go to places where we usually do not go this year. So, stay tuned!

Well, let me show you what we did on the day with photos.
(Click the photo to enlarge)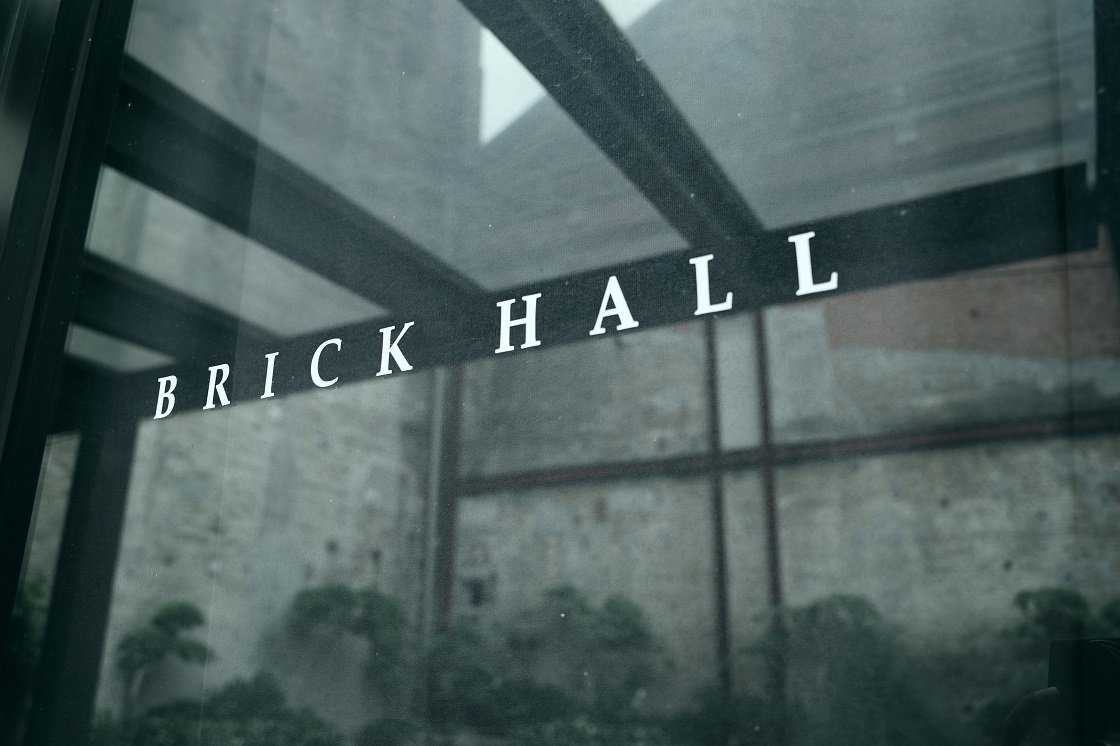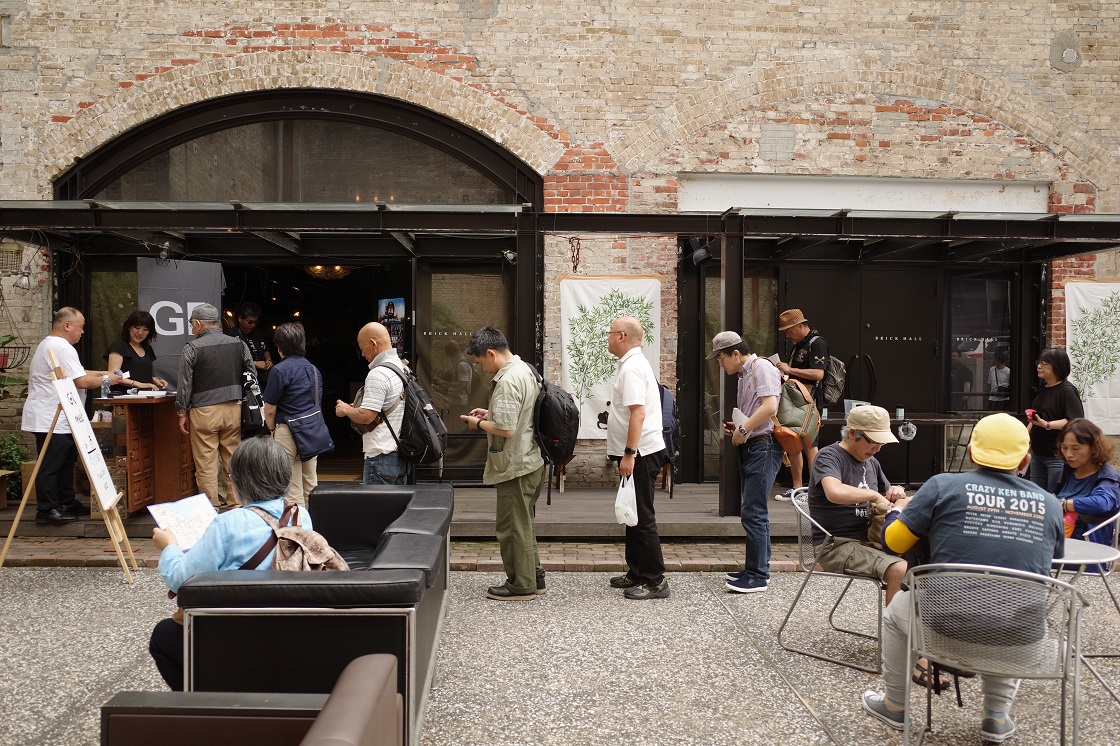 In front of Brick Hall. Welcoming everyone at the reception. We were glad it was sunny!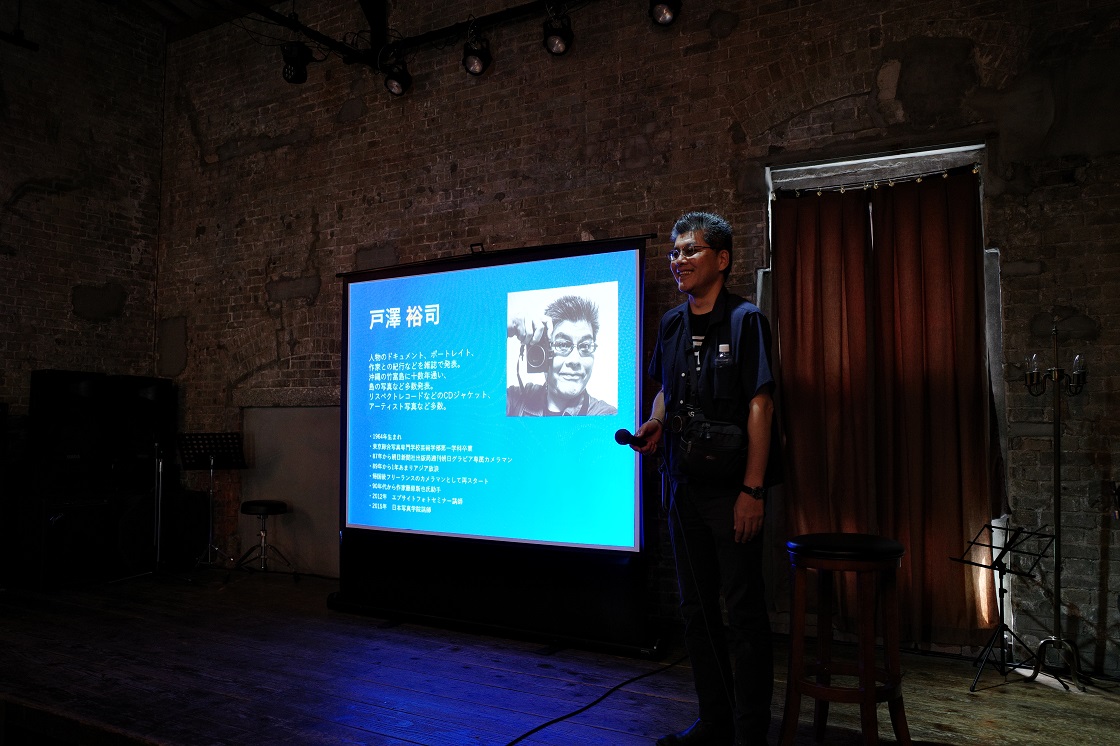 Morning photowalk. The guest photographer Mr. Tozawa, who were going to walk with us, explained the event. Good luck! Have fun taking photos.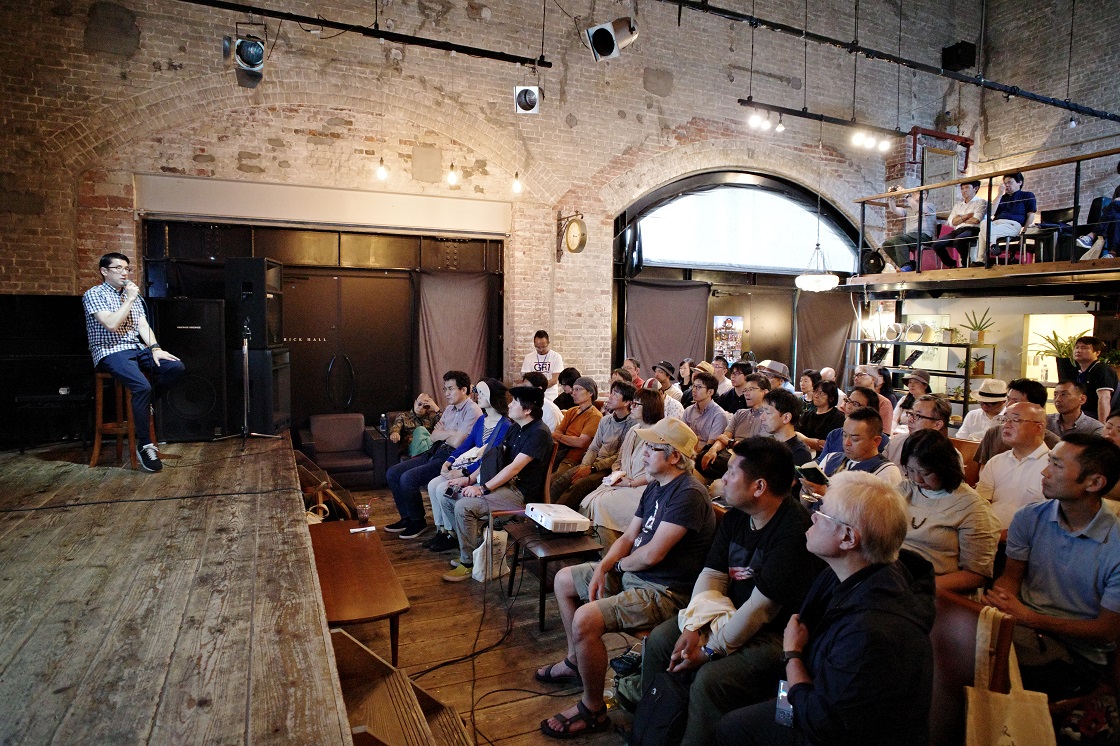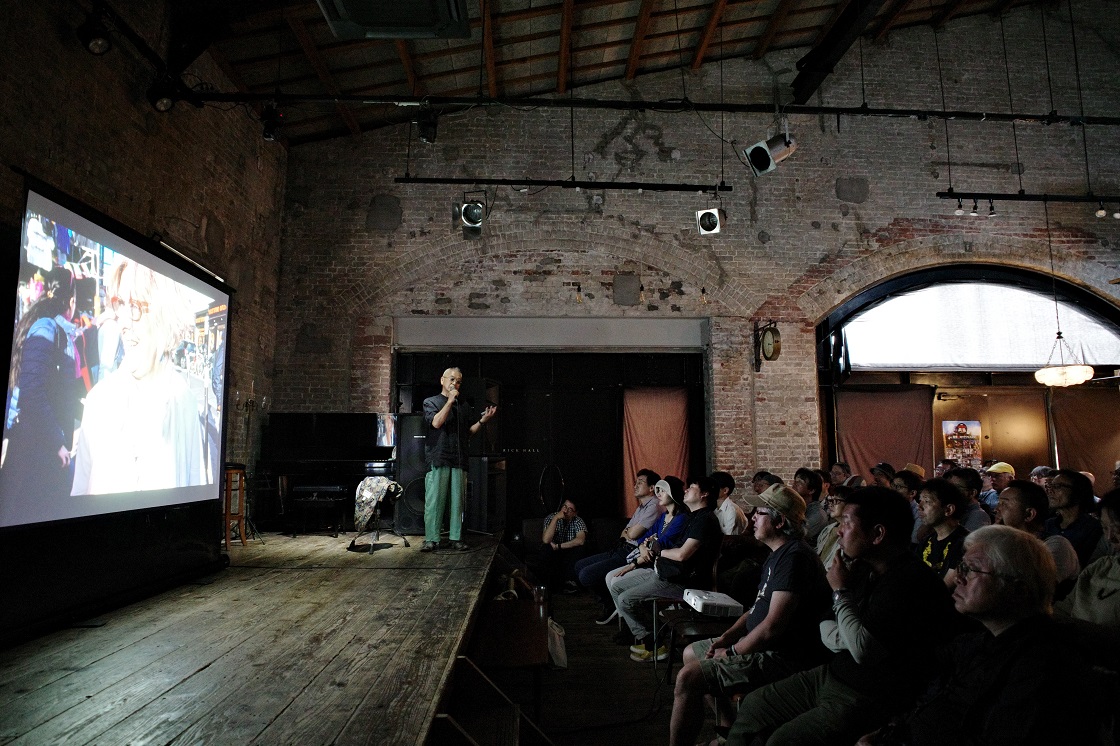 Slides and talks in the afternoon. Everyone was serious.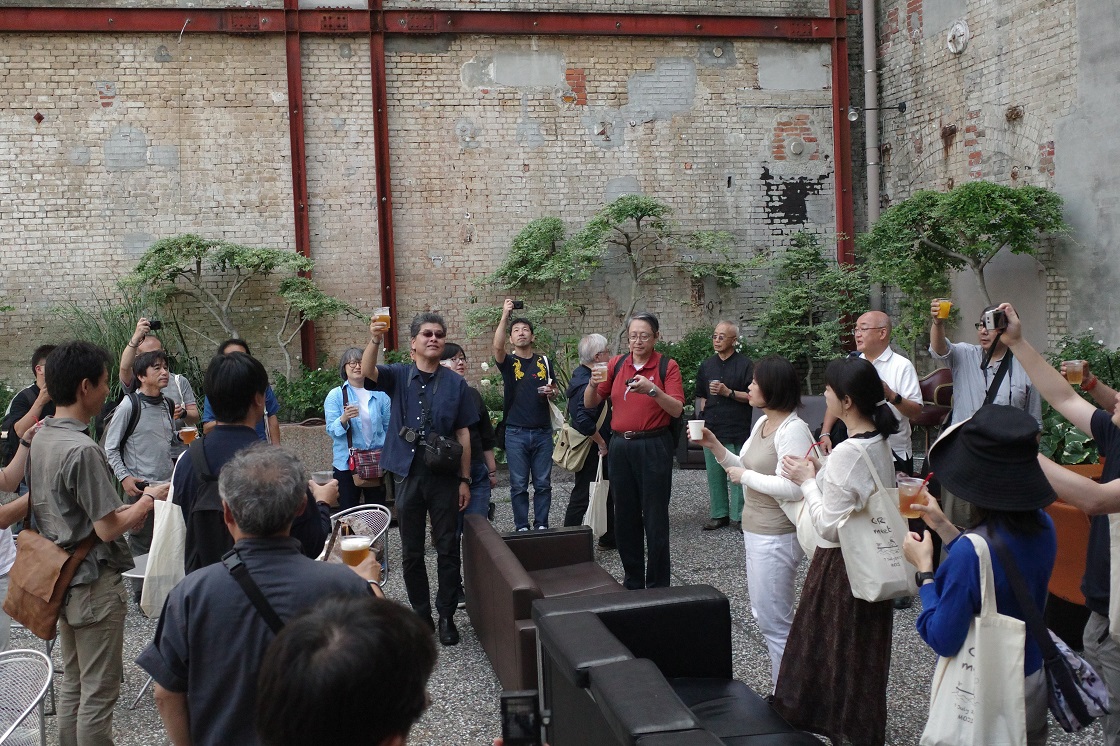 Party time. Since the weather was nice, we had it in the courtyard. "Cheers!" from Mr. Tozawa.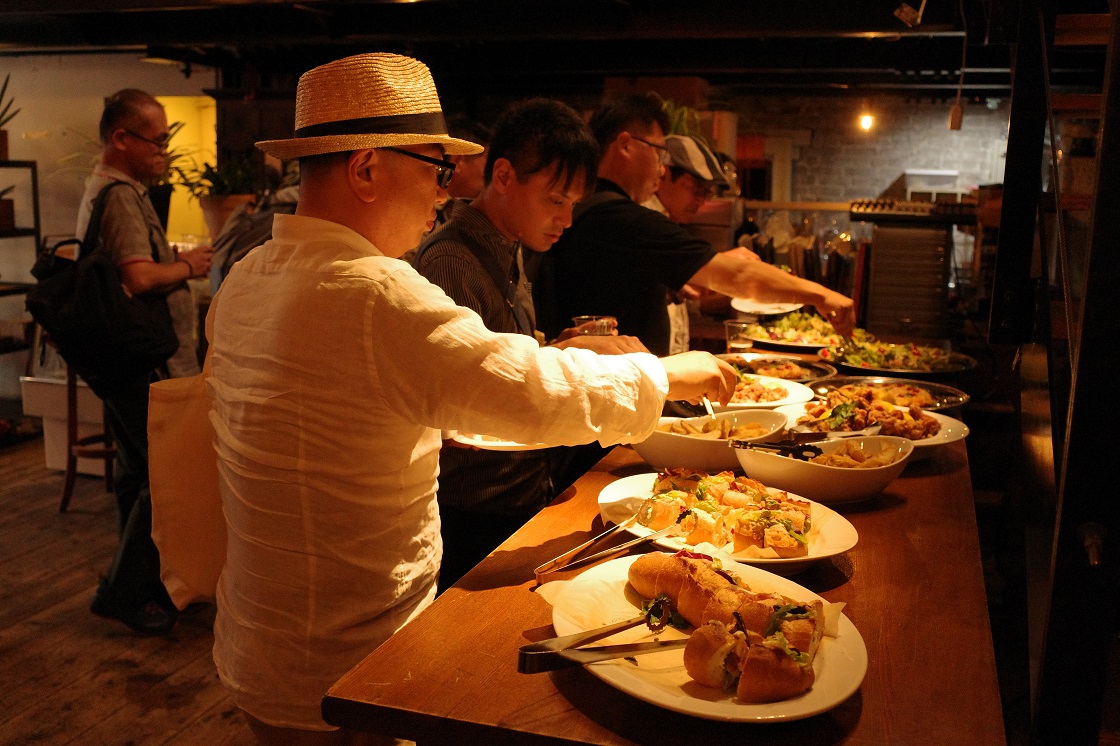 Everything looks delicious!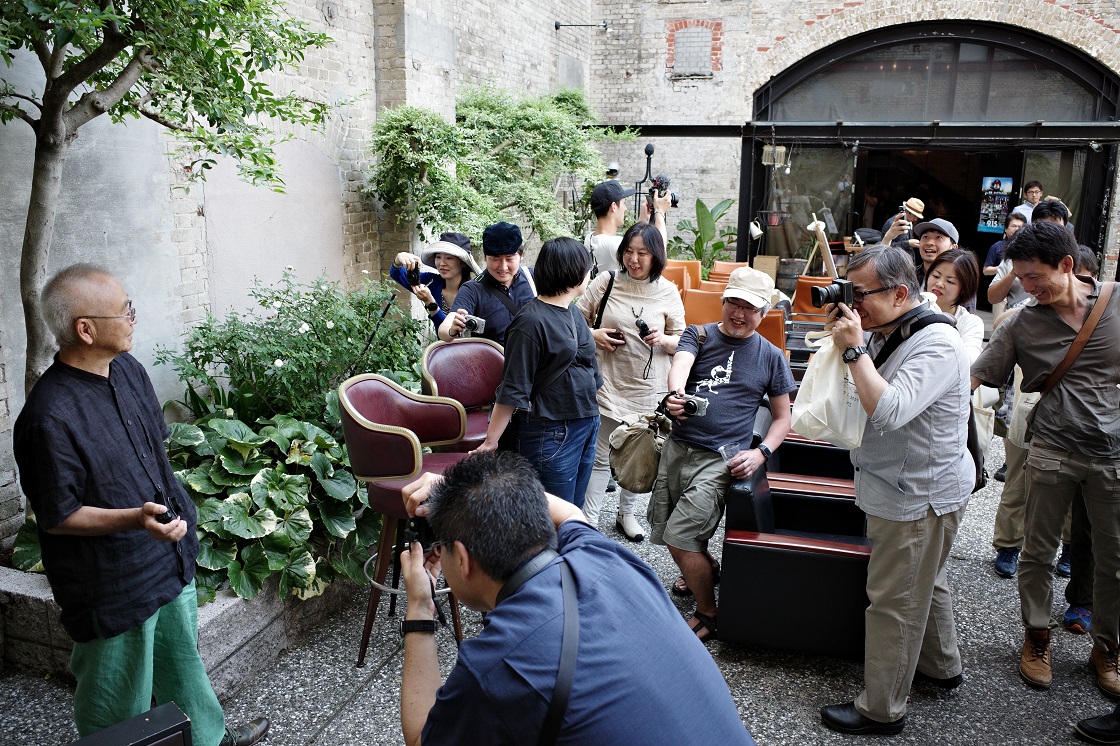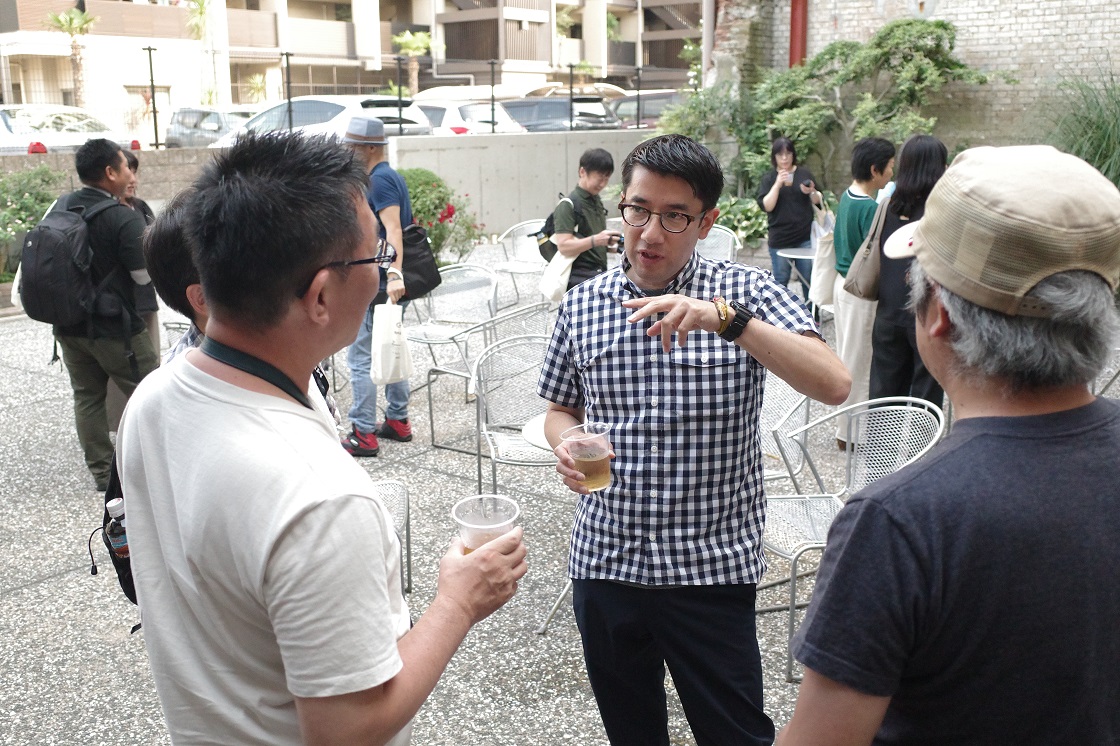 Many of them enjoyed the unusual opportunity to talk with the well-known photographers. Looked like Mr. Fujiwara was having a press meeting.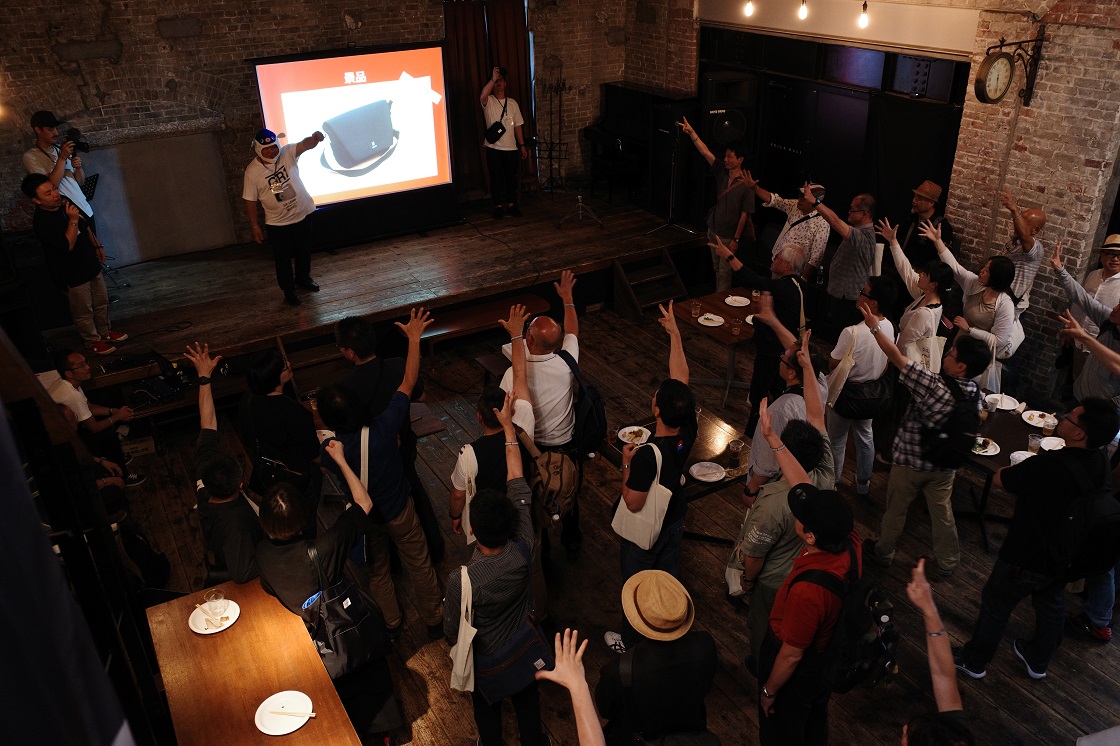 Did it again! Janken tournament! Congratulations to those who got rare items!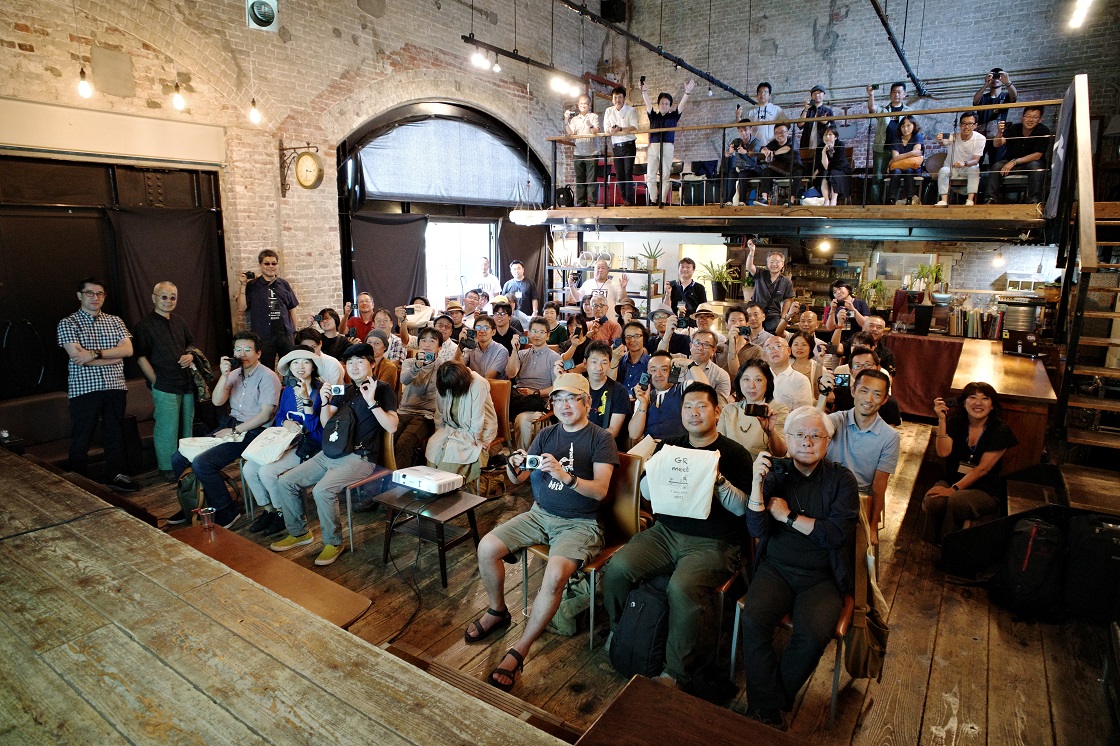 Group photo. Thank you for coming!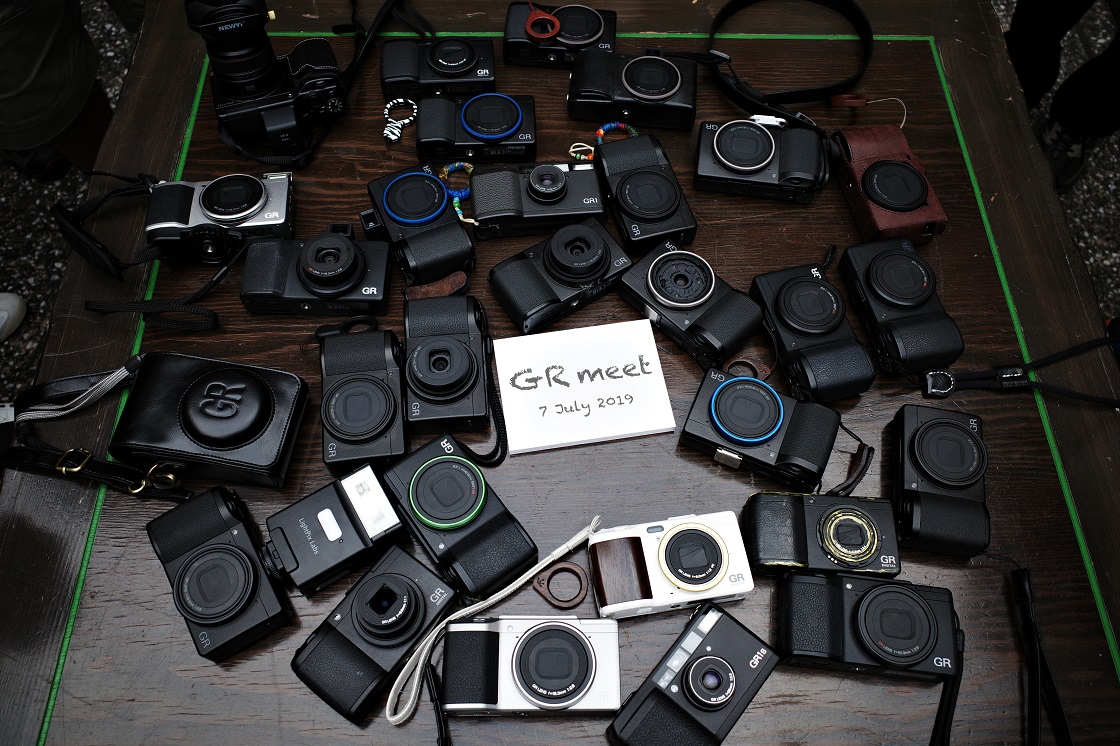 And, everyone's GRs, as usual.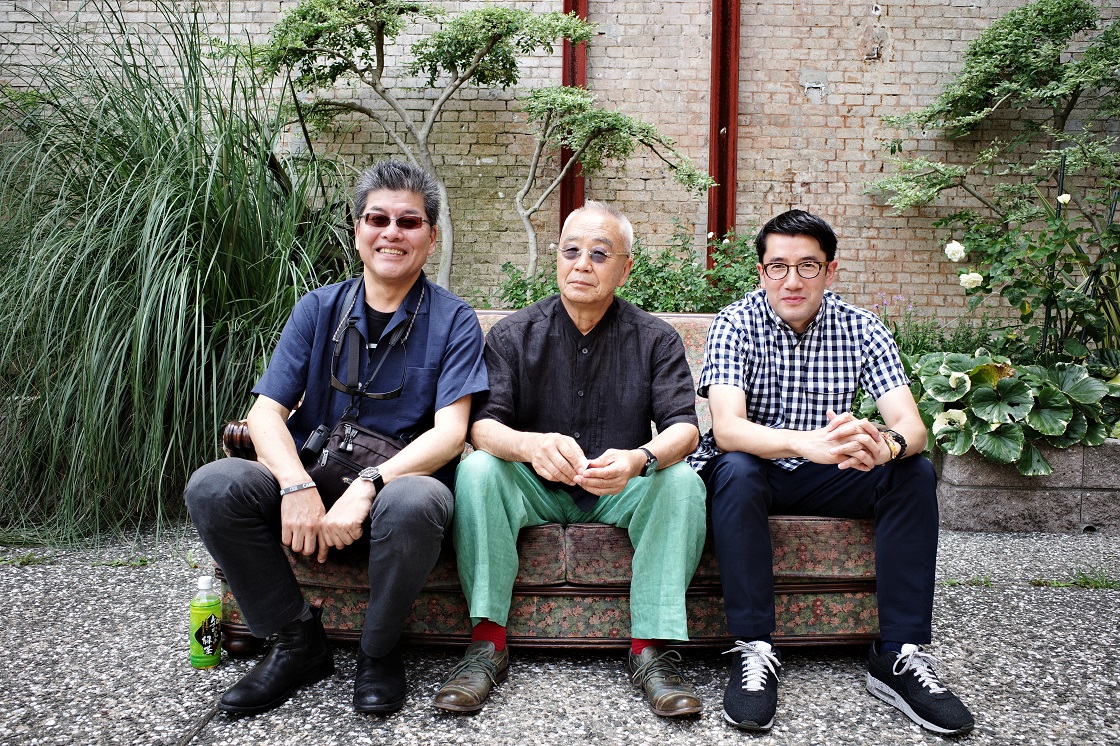 Incredible shot! Three of them together. Thank you very much Mr. Tozawa, Mr. Fujiwara and Mr. Tsuda!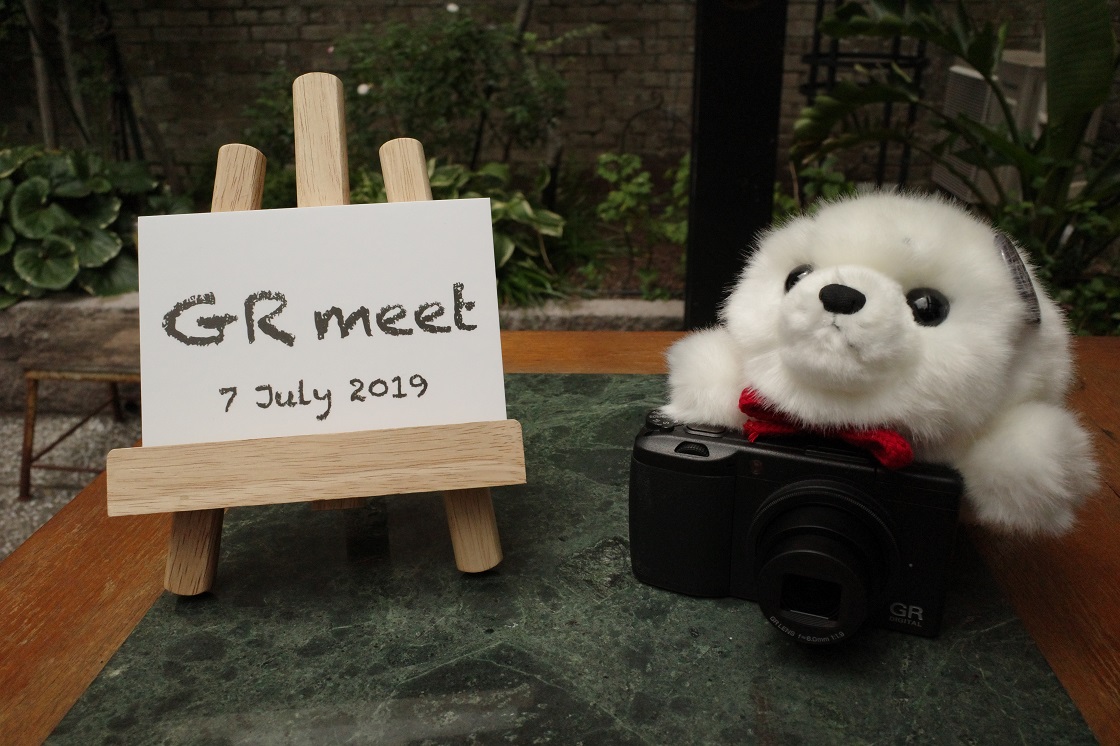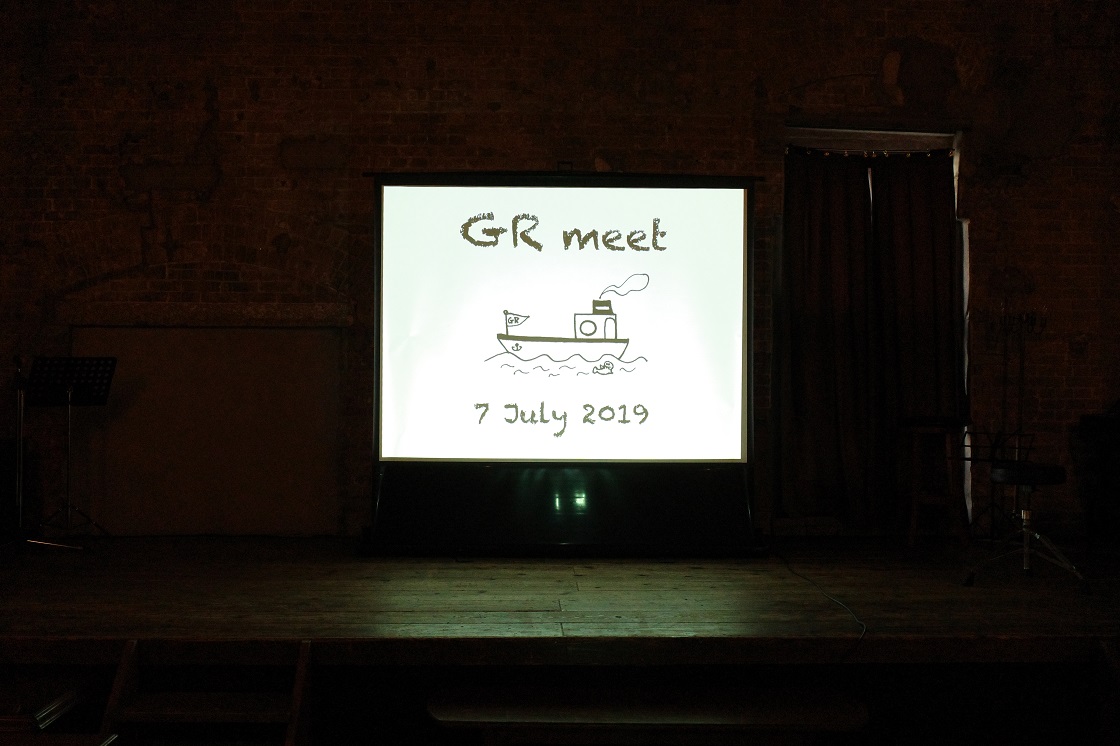 Thank you for the fun time. Let's meet again!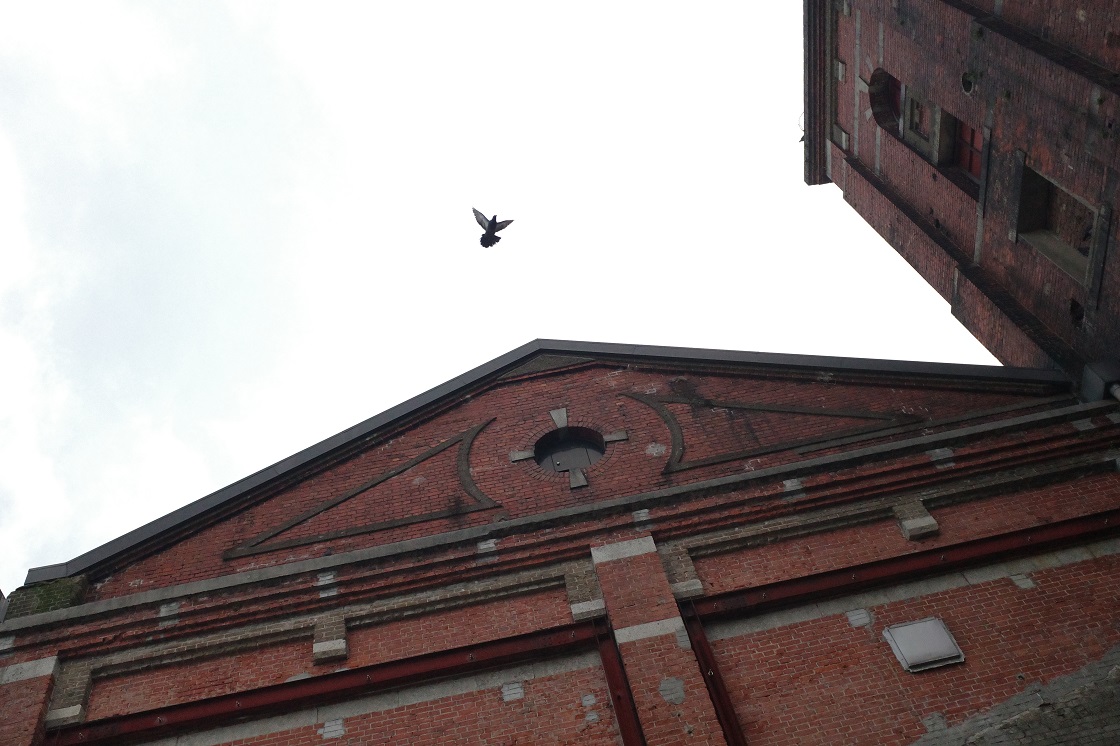 For some reason, birds look good at the venue.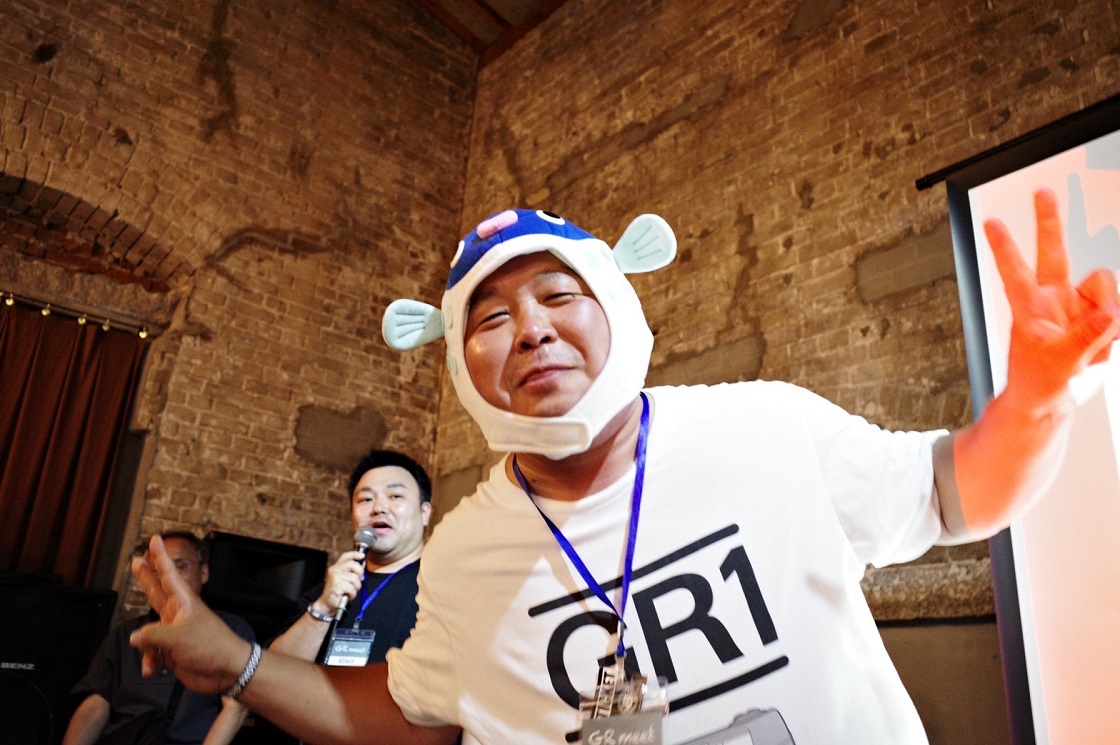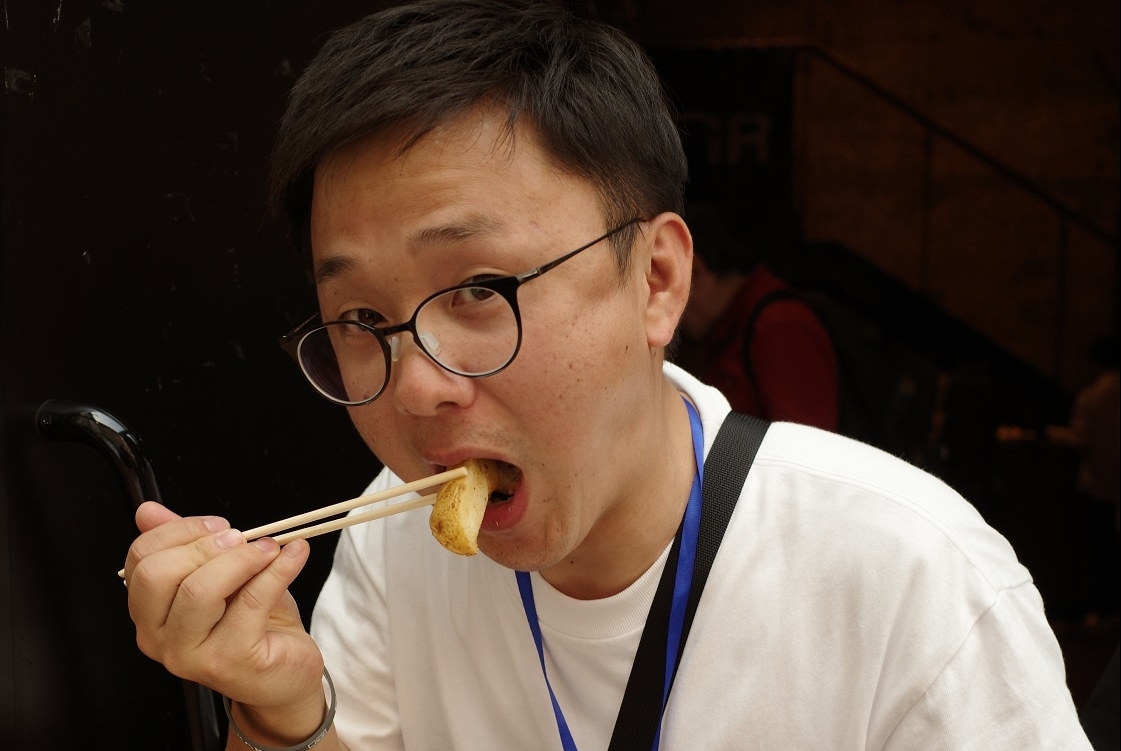 Bonus: famous funny staff (click to enlarge!)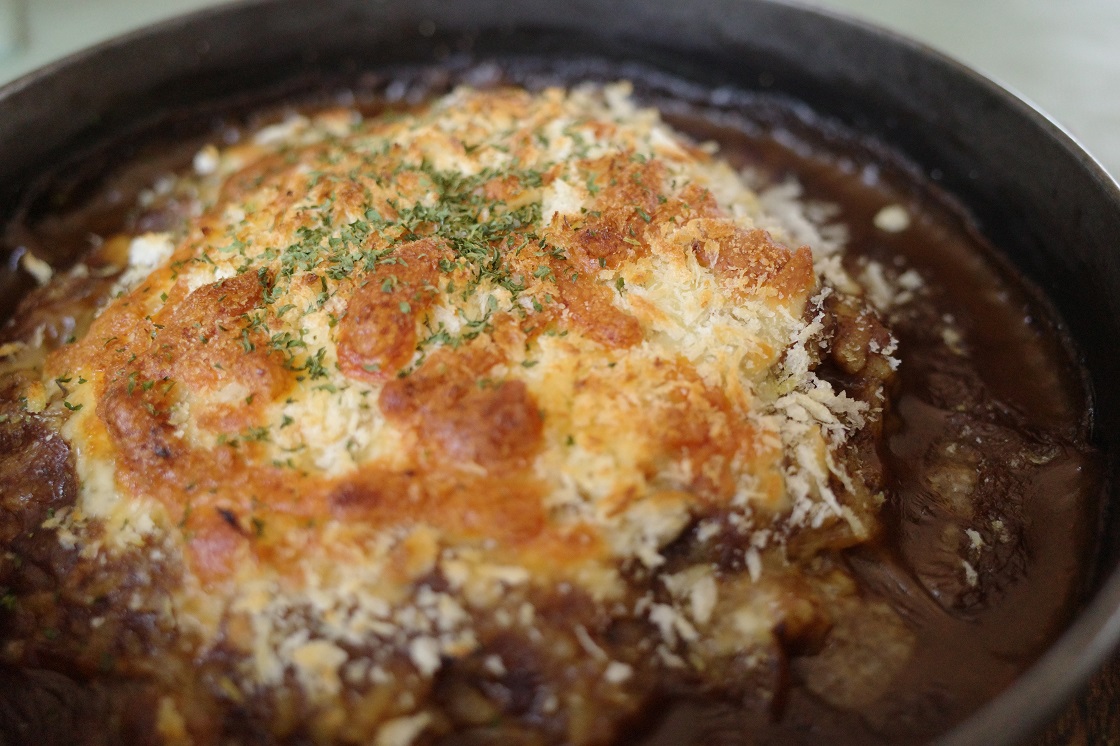 Mojiko's gourmet- grilled curry. I wondered if grilled curry was really good first, but I found it really delicious!
 
(Machuko@)